This year's New York Auto Show brought some of the most exciting global reveals to U.S. shores. On top of the cars we were expecting, there were a few pleasant surprises that we can't wait to drive. Without further ado, here are the top five unveils from New York:
Dodge Challenger SRT Demon
After weeks of teasers, it surprised precisely no one that Dodge revealed a more potent version of its Challenger in New York. However, no one knew what kind of numbers the Demon would throw at us.
The most powerful production muscle car makes 840 horsepower (on 100-octane racing fuel) and 770 pound-feet of torque. Thanks in part to its wide, sticky tires, the Demon will rocket to 60 mph in just 2.3 seconds. That's faster than the Bugatti Chiron. It can also pull a wheelie for about three feet. It's a drag car you can drive on the street and a middle finger to the alternative energy movement. Let's enjoy this moment while it lasts.
Lincoln Navigator
Perhaps the biggest surprise of the 2017 New York Auto Show was Lincoln's unveiling of its production 2018 Navigator. The all-new full-size luxury SUV was introduced with a clear challenge to Cadillac's Escalade and a clear message that Lincoln is ready to be taken seriously once more.
Borrowing many styling cues from the concept, the Navigator's exterior is brash in a way that will undoubtedly create love it or hate it reactions. The interior, however, is objectively fantastic. Rich materials, intuitive technology, and ample cabin volume take the Navigator to uncharted luxury territory. On top of the new Navi, Lincoln announced a series of new services for Black Label customers, including an on-demand chauffeur.
Buick Regal TourX
The Buick Regal sedan is no more (for now), but in its place the Regal Sportback and Regal TourX inject style and functionality into a struggling nameplate. Our favorite of the two new variants is the wagon-style TourX, which showed its handsome figure to a captivated media audience in New York.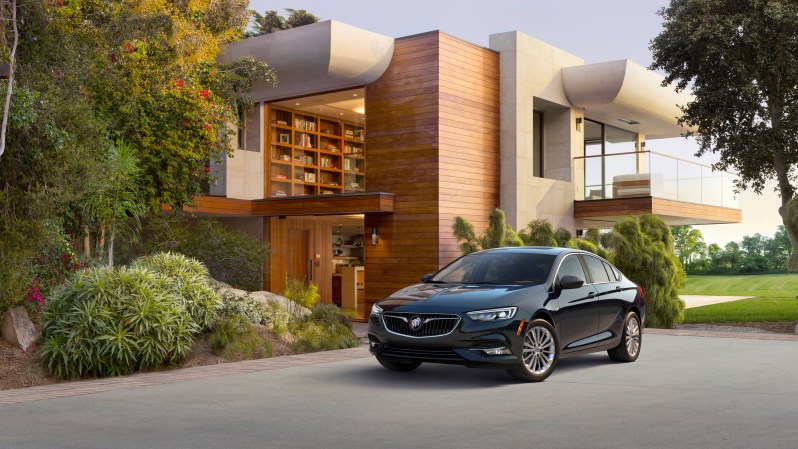 If you appreciate clean design language, plenty of cargo space, and body cladding, you'll fall fast and hard for Buick's new entry-lux model. Slotting somewhere between the VW Alltrack and Audi Allroad on the price and premium spectrum, the TourX will give those who are tired of the SUV craze another adventure-ready option.
Porsche Panamera Sport Turismo
The Porsche Panamera Sport Turismo (read: Panamera Wagon) debuted at the Geneva Motor Show last month, but North America had yet to be graced by the new car's presence until now. Based on the redesigned – and far more fetching – Panamera, the Sport Turismo adds a touch of additional utility to one of the most dynamic luxury vehicles on sale.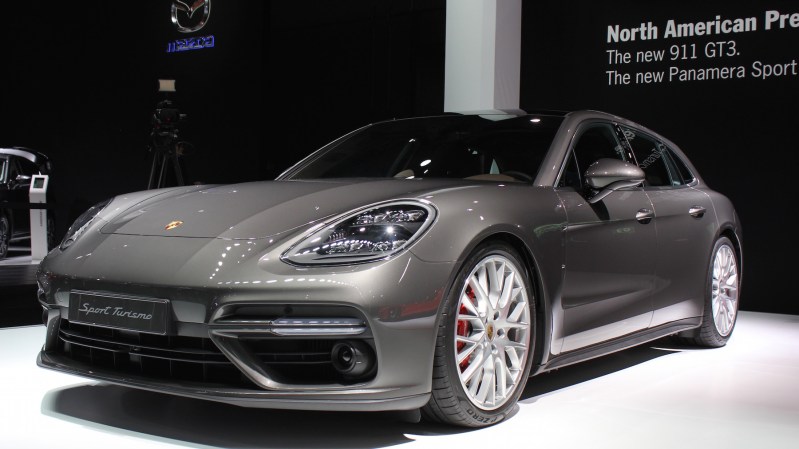 Output will range from a healthy 330 horses to an eye-watering 550 horsepower, making the Sport Turismo one of the fastest wagons ever made. The last generation Cadillac CTS-V Wagon or the far more expensive Ferrari GT4 Lusso are perhaps the only wagon-esque vehicles that could keep up with the design and performance of Porsche's latest offering.
Land Rover Range Rover Velar
Yet another Geneva Motor Show debut ported to the states, Land Rover's Range Rover Velar is an SUV stunner. The fourth Range Rover moniker is positioned between the Evoque and Range Rover Sport in price ($49,900) and size. On a high level, here's what you need to know: the Velar is lower and more aerodynamic than any other Range Rover, it can still handle some rough off-road terrain, and it's loaded with advanced convenience features.
If there's one single, tiny worry we have with the new Velar, it's this: the SUV is so drop-dead gorgeous, it makes the rest of the Range Rover family appear in desperate need for an update. We're certain Land Rover is working to even the awe across its portfolio as we speak.