The Los Angeles Auto Show is one of the biggest automotive showcases of the year, attracting the latest and greatest vehicles from automakers small and large, premium and plebian. Last week, members of the media were given a preview at AutoMobility LA of everything that would be on the show floor December 1-10, 2017.
After two days of perusing every automaker's goods and, according to our step counter, traversing five miles of monochrome convention center carpeting, we singled out the five coolest and most significant vehicles on display at the 2017 LA Auto Show. Some of these cars will go on sale in mere months; others will take longer to hit dealers. All will be up for grabs eventually.
2018 Jeep Wrangler JL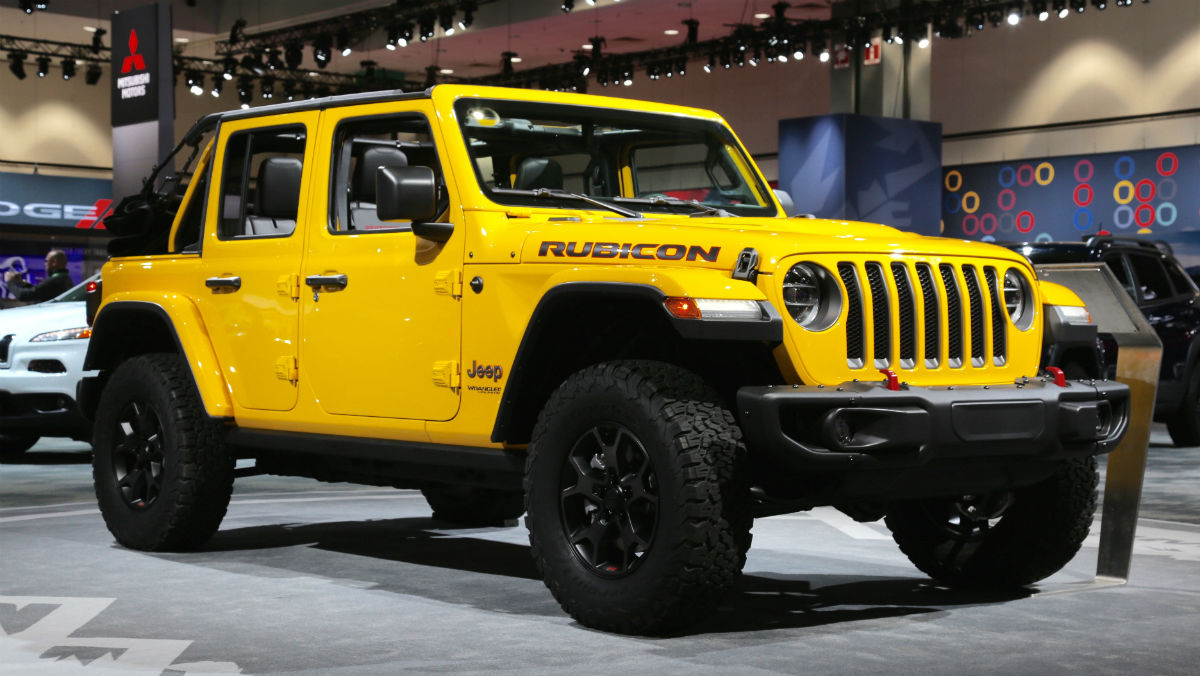 Going into the show, we had a good idea which vehicle would be the most important reveal, but seeing the all-new Jeep Wrangler in person cemented its significance. It's been 11 years since Jeep rebuilt its off-roading icon, and while the new model doesn't look substantially different than the current model, everything else about the 4×4 is smarter and more sophisticated.
The two most critical areas of improvement for the "JL" generation Wrangler are interior refinement and engine technology. Inside, the SUV features new convenience technologies like push-button ignition, an 8.4-inch touchscreen infotainment, dual USB ports, and a much more upscale aesthetic. Under the hood, a choice of three powertrains is available with either a six-speed manual or eight-speed automatic transmission (depending on engine). The base motor is a 3.6-liter V6 making 285 horsepower, but if that won't do, owners can pick either a 2.0-liter turbocharged mill making 268 hp or a 3.0-liter turbodiesel making 26 0hp.
Jeep hasn't announced pricing or a 2018 sale date, but expect an uptick in base price by a couple thousand buckaroos compared to 2017 models.
2018 Land Rover Range Rover P400E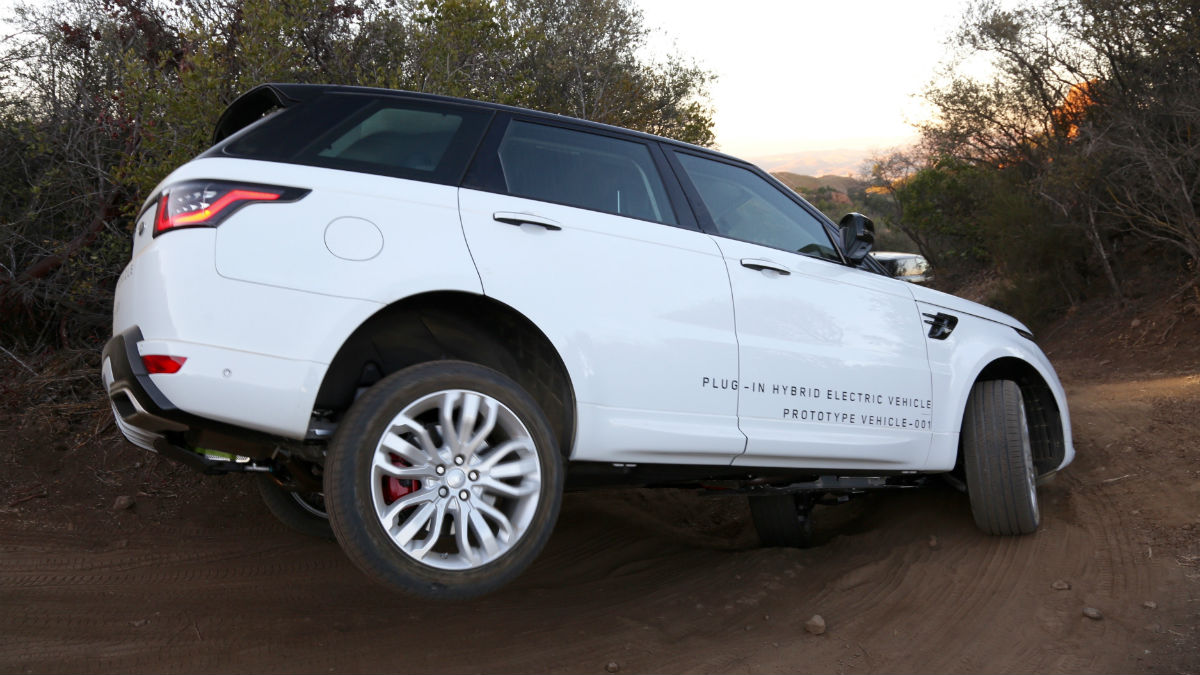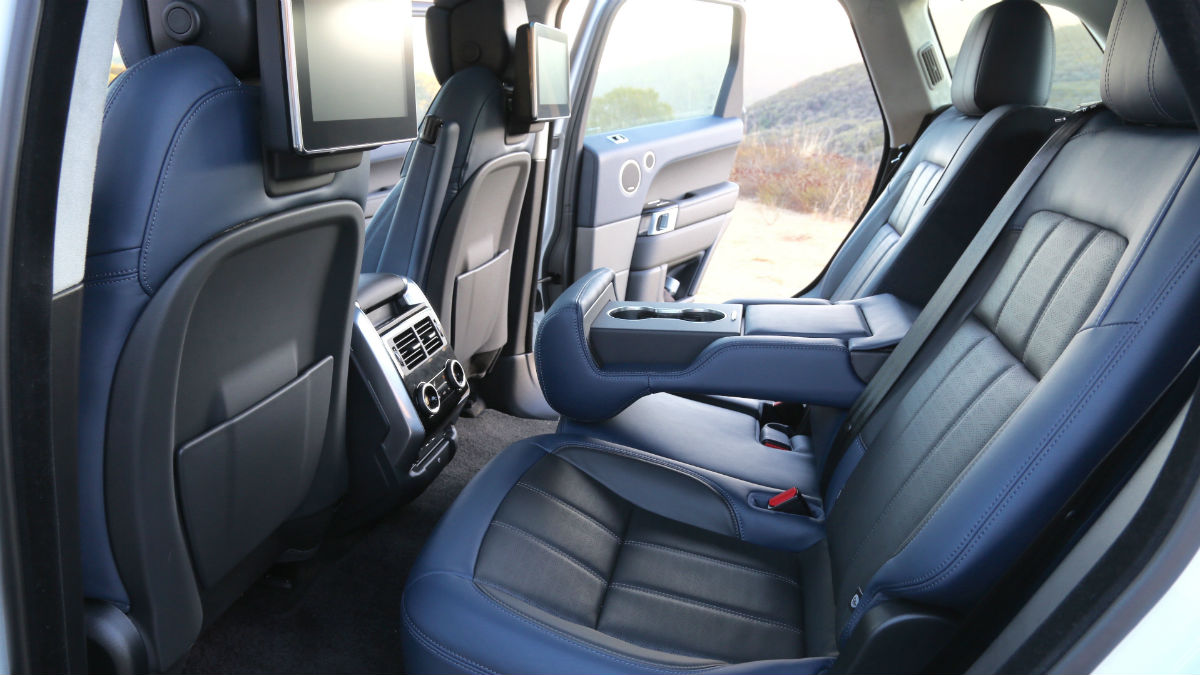 Earlier this year, Land Rover announced that every one of its vehicles would utilize some form of electrification by the year 2020. This would be a big leap for a brand that has never employed e-assist in any model, but if anyone could do a plug-in hybrid off-roader right, it would be Land Rover.
Our first look at the company's electric future comes in the form of the 2019 Range Rover and Range Rover Sport P400E models. Both vehicles feature a turbocharged 2.0-liter inline-four cylinder mated to an electric motor for a combined 398 hp. A 13.1-kWh lithium-ion battery mounted beneath the cargo floor supplies juice to the e-motor and can be replenished from a level 3 charging station in under three hours. At 100-percent capacity, the P400E twins can travel up to 31 miles on electricity alone. When venturing off-road, the instant torque of an electric motor will be a huge asset as well, making this a no-lose offering.
Land Rover has yet to announce pricing for either the full-size or Sport P400E, but anticipate an upcharge of at least $5,000-$10,000 over the standard vehicles.
2019 Infiniti QX50
Infiniti is taking its sweet time overhauling its vehicle line-up, but the promise of what's ahead is keeping us interested. In LA, the Japanese luxury manufacturer gave us one more redesign, and it might be its most dramatic renovation yet.
The 2019 Infiniti QX50 looks nothing like its predecessor, which is an excellent place to start. Borrowing a number of styling cues from the new QX30 and Q60 Coupe, the QX50 is bold and beautiful from nose to tail. Forgoing the wagon-like shape of its forbearer, the new model has a more traditional crossover silhouette with vastly better cargo capacity. Also improved is its fuel economy, thanks to a new VC Turbo engine that makes 268 hp and 280 pound-feet of torque. This variable compression ratio engine optimizes either performance or fuel economy in fractions of a second. Paired with a CVT, the QX50 now achieves 27-combined mpg.
Expect to see the new QX50 in dealerships sometime next year, with pricing information to be revealed closer to the launch date.
2019 Mercedes-Benz CLS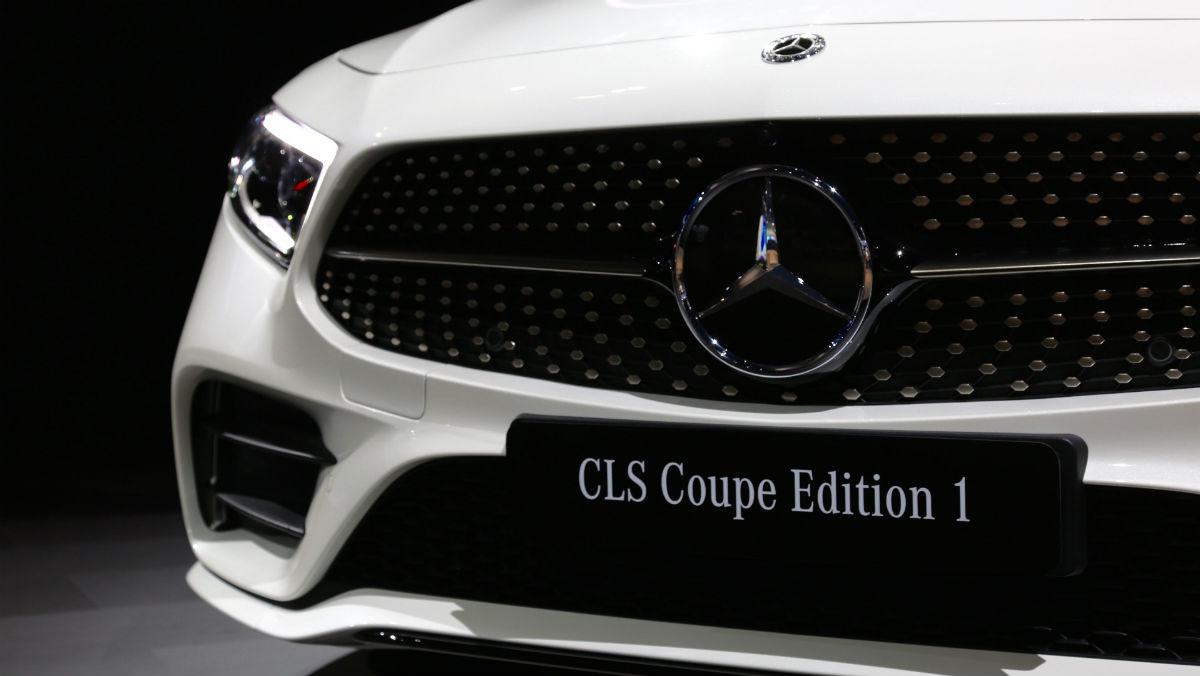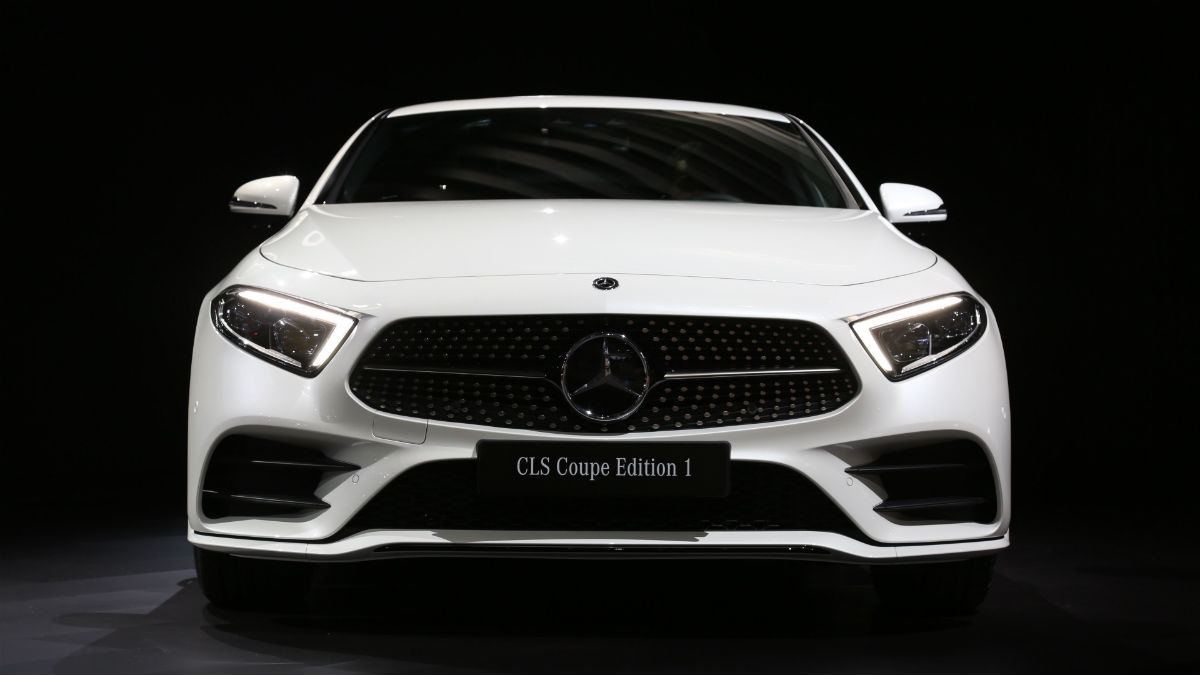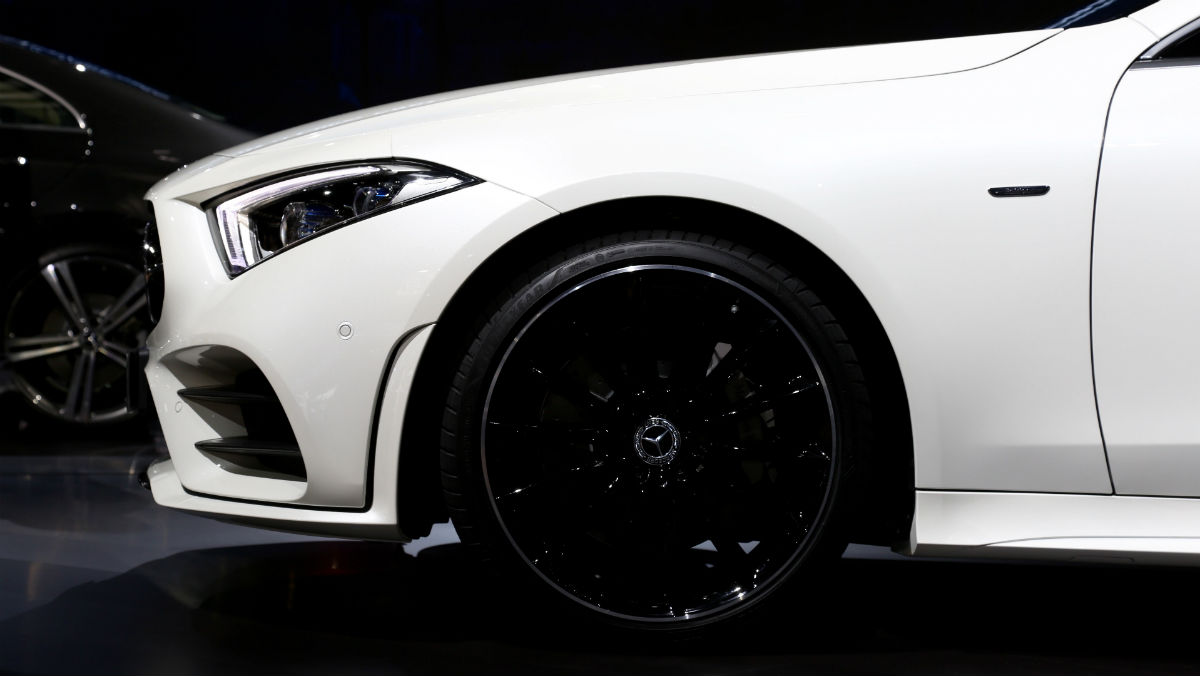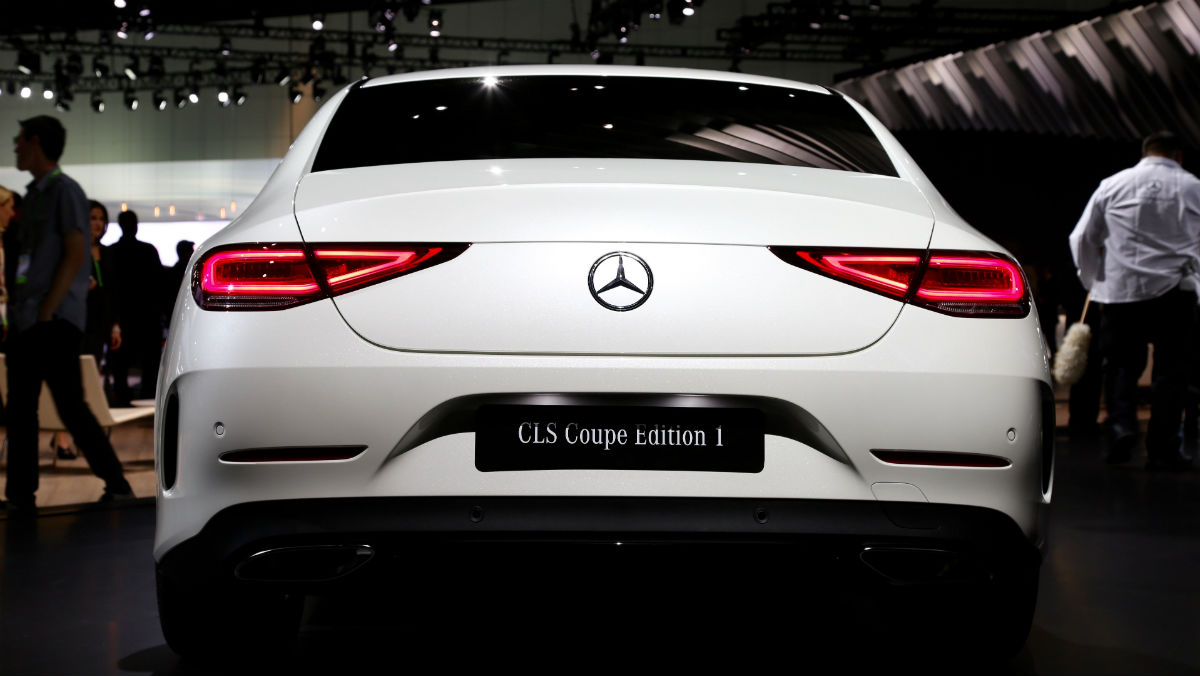 The four-door coupe craze can be seen in just about every automaker's vehicle lineup these days, but 13 years ago, Mercedes-Benz was creating the segment with the introduction of its curvaceous CLS. Since its debut in 2004, the CLS has gone from elegant to brash in its design language, but the third generation that was shown in LA is a return to original form.
The 2019 CLS borrows styling cues from the latest Mercedes-Benz models — most notably the AMG GT at the front — but retains its unique fastback silhouette. Overall, the design is far more fluid and elegant that either of the preceding generations, while displaying an aggressive stance. At launch, only the CLS 450 model will be available with a new six-cylinder engine and a small electric motor for increased low-end torque and better fuel economy. The only transmission available will be a nine-speed automatic, but owners can choose either rear-wheel drive or all-wheel drive setups.
We'll get pricing information closer to the car's on-sale date of fall 2018, but expect it to mirror Porsche's Panamera (from $85,00) and Audi's A7 (from $68,800).
2019 Subaru Ascent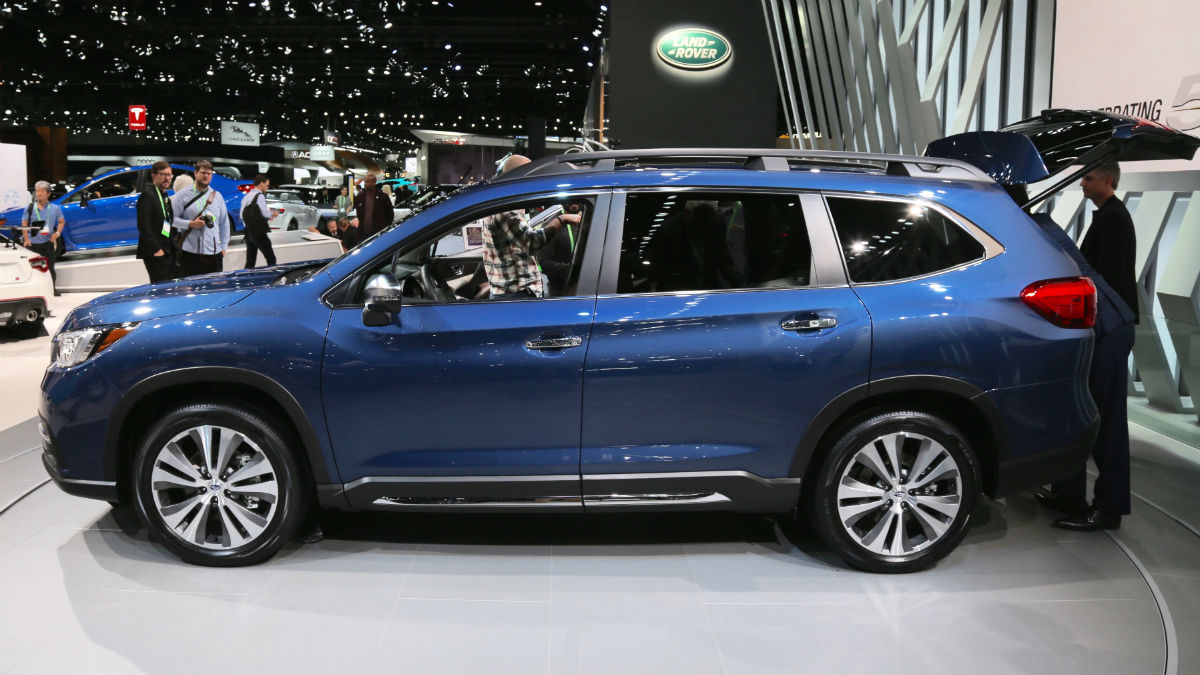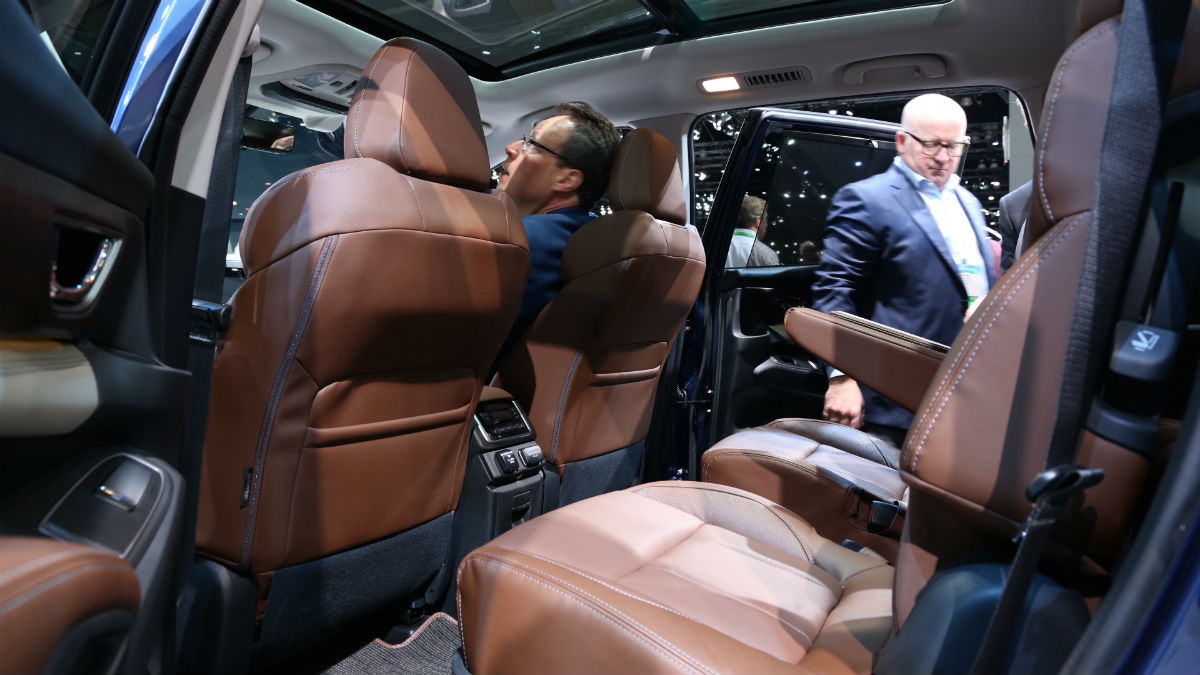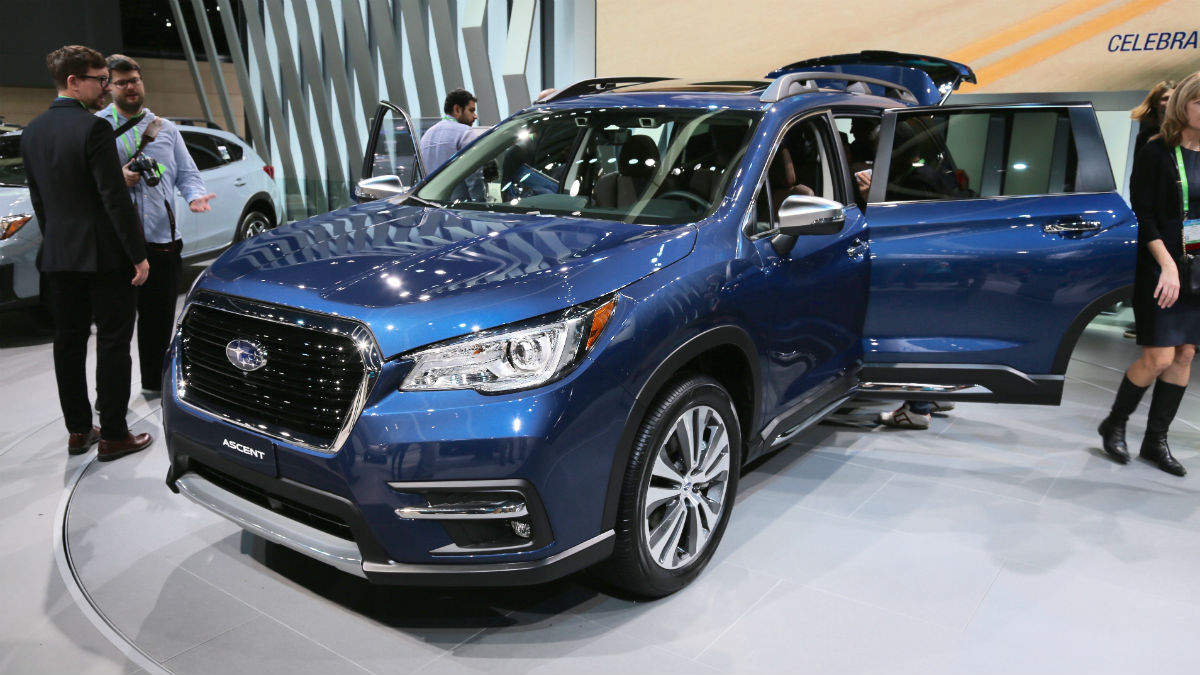 Subaru's last stab at a three-row crossover was, well, terrible. If you remember the Subaru Tribeca at all, you no doubt cringe at the thought of its pinched nose, bug-eyed headlamps, and floppy rear-end. Enough time has now passed since the Tribeca's discontinuation that Subaru is ready to give a high-occupancy vehicle another go. In LA, the Japanese automaker introduced us to its Ascent.
With seating for eight and cargo capacity of up to 72.6 cubic feet, the Ascent is precisely what Subaru customers have been asking for in a midsize SUV. Outside, the Ascent looks just like an inflated Forrester, which may not be the most exciting design of the decade, but at least it isn't ugly. Inside, the Ascent shows off the most luxurious cabin we've ever seen in a Subaru, with soft leather, a panoramic sunroof, and an upscale design. Every Ascent is powered by a 2.4-liter four-cylinder engine that makes 260 hp and 277 lb-ft of torque and is paired with a CVT transmission. Like other Subaru models, the Ascent comes standard with all-wheel drive, but unlike other Subis, this one can tow up to 5,000 pounds.
The Ascent hits dealers summer 2018, but pricing is still TBD.
Images of all other cars by Miles Branman/The Manual.
Editors' Recommendations