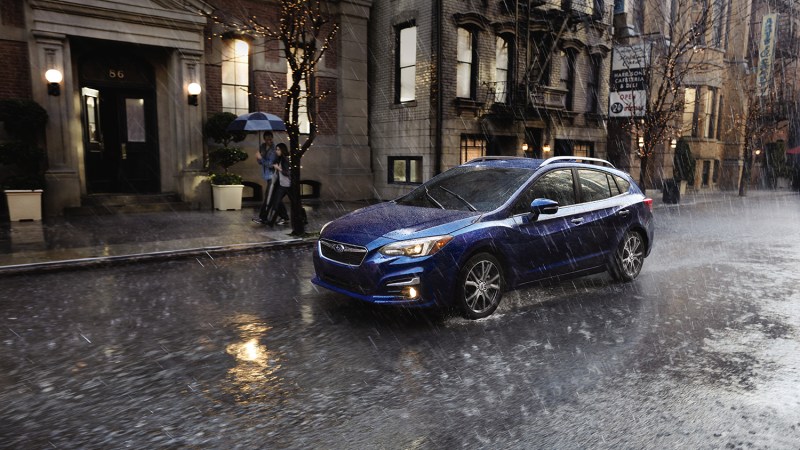 If there's one thing Subaru and I have in common, we both did a lot of growing up in the late '90s and 2000s.
The Japanese utility automaker went from cult AWD favorite to a reliable secondary brand, while I grew into my awkward high school years and went off to college. The joke was that they were the "official car of Oregon." You'd see more '99 Legacy wagons in dark green spurting around town than just about any other car.
When it came time to buy my first car, I looked at a number of options, but really nothing else felt as right as an Impreza. Call it kismet; call me a product of my environment.
So right before Labor Day, I pulled the trigger on a new 2014 Impreza Sport. I was living in Los Angeles at the time and bought the car at a dealer in Central California. They drove it down for free; it had about 200 miles on the clock when it arrived.
The car filled just about every need I had for it: a bit of offroading, hauling gear and friends up and down the coast and dealing with the never-ending Southern California traffic labyrinth.
As if it were forecasting the future, my Impreza began having issues shortly after I moved back to Portland in 2016. The ol' mare would rev rough in cold weather and almost sputter out before finally leveling off 30-45 seconds later. A trip to the dealer revealed that an engine coil was malfunctioning. The coil was replaced and thusly monitored.
After a few months of solid driving, the check engine light came on and it began driving rough once again. Low and behold, the coils were acting up. Because it was a Saturday, the dealer kept the car over the weekend and enlisted me with a 2017 Impreza 5-door with all the bells and whistles as a loaner. 158 miles on the odometer. More kismet? I call it an opportunity to see how far the brand has come.
My 2014 model has been a great car, but always felt just a little loose around the edges. Some of the finishes were a little sparse and it seemingly never had the guts to reveal its true potential when unleashed on the freeway.
2017 marked a redesign and retooling for the wagon with upgrades across the board and it shows. Everything about the car feels cleaner, tighter, sharper. As I took some friends out to wine country, it captured every turn and nook with ease, especially on brand new Firestone's. My 2014 edition always had a bit of trouble around the corners, even with the new BF Goodrich's I just bought.
Considering my loaner was a top-line 2.0i Limited, the Starlink console system and in-dash displays had me feeling a bit nostalgic for the simplicity of my 2014 Sport. I specifically bought a car with minimal technology. My dash has an odometer, trip-reader, and gas mileage counter and that's it. Even the radio has given up hope, once displaying song titles and artists, now just relaying the station number.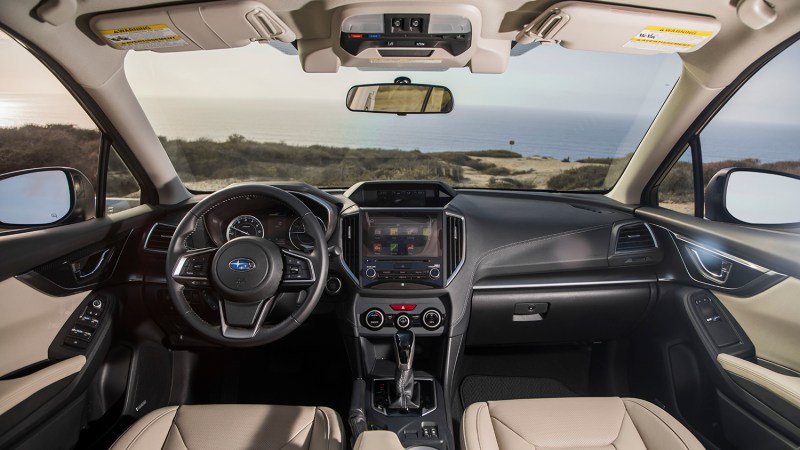 The 2017 is an impressive setup of changing displays and options with plenty of integration for apps and phones and even displaying the local weather without asking. It's as if Subaru wanted to take away a bit of the rough and tumble of your off road adventure and make it that much smoother.
As I wrapped up an impromptu 72 hours with the Limited, I found myself longing for the simplicity of my personal car (and the hope that I won't see the garage of the dealer again).
Subaru sold 615,000 vehicles last year in the States – a growing testament to the sweet spot of utility and comfort Americans are looking for. The Japanese upstart grew up and is even building models in Indiana now (including the 2017 edition). As I drove off the lot in my own Sport again, I felt at ease, thinking about three years of simple driving and adventure on those four wheels.
We've both matured, but one of us still has plenty of growing up to do. I'll let you guess who.
Editors' Recommendations