Soon enough, the first snow of the year will blanket portions of the country. This winter—like most winters—many motorists will be caught off guard, causing thousands of accidents and millions of dollars in damage. (We hope you have good insurance.)
While some people have the luxury of staying home and sipping hot toddies until the ice melts, the rest of us have things to do. If you live in the snow belt, step up to the elements and outfit your chariot with the best snow tires available.
Why are winter tires necessary?
Winter tires are ideal for areas where the temperature stays below 45 degrees all winter long. So-called "all-season" tires don't actually perform well in the winter—the cold temperature causes the rubber to become rigid and less likely to grip the road. Winter tires are made of softer, more pliable compounds that are much better suited to snow and ice. Also, winter tires have complex tread patterns that collect more snow, providing additional traction. In short, winter tires make driving in snow much easier and much safer.
How many winter tires do I need?
If you're a cheapskate, a daredevil, or a cheap devil, you might try to get away with just two winter tires or none at all. Four-wheel drive vehicles can handle anything, right? Wrong. Numerous winter accidents occur as a result of people who forego winter tires and put too much stock in their four-wheel drive capability. Also, driving with two winter tires and two all-season tires will give your vehicle something of an identity crisis, making it physically more difficult to control due to the differing amounts of traction between the sets.
Which tires should I get?
In the old days, all winter tires were outfitted with mean metal studs. These tires chewed up asphalt and (thankfully) are now banned in many areas. While studs offer an advantage when driving on solid ice, you're better off choosing non-studded tires with those aforementioned sophisticated tread patterns. If road conditions are particularly bad in your part of the world, consider getting a set of tires for which studs are optional. Whichever tires you get, make sure they have the three-peak mountain snowflake symbol on their sidewalls.
Here are a few of our favorites:
Michelin X-Ice Xi3
If you need winter tires for your coupe, sedan or crossover, you won't do much better than Michelin's X-Ice Xi3. These tires were designed to provide a somewhat regular driving experience, even in wintry conditions. A special rubber tread compound adjusts with the temperature to connect more with the asphalt. Additionally, "Cross Z" sipes provide stiffness to enhance driving precision on both wet and dry roads.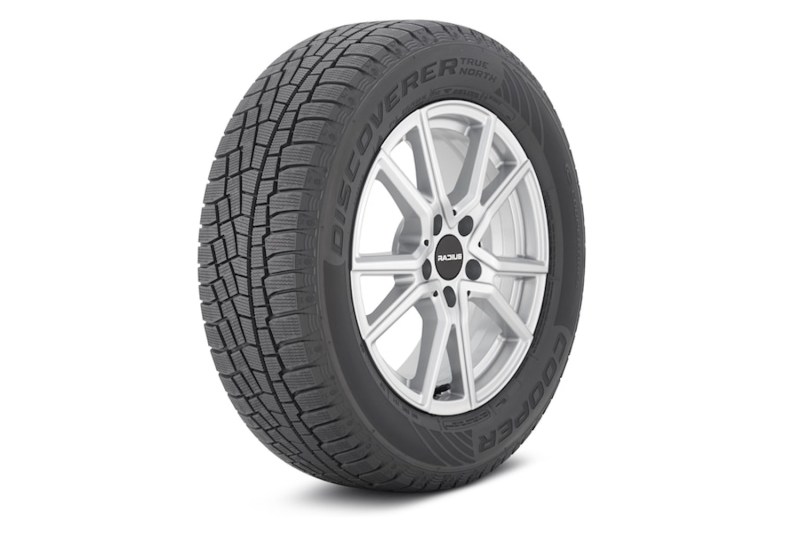 Cooper Discoverer True North
This is Cooper's studless ice & snow tire developed for coupes, sedans, crossovers and SUVs. Discoverer True North features wide tread blocks to improve lateral grip for dry handling traction, while the higher void ratio of the middle of the tread and inboard shoulder aids wet performance. Cooper's latest winter tire meets the industry's severe snow service rating and earns the three-peak mountain snowflake (3PMSF) symbol.
Cooper Discoverer True North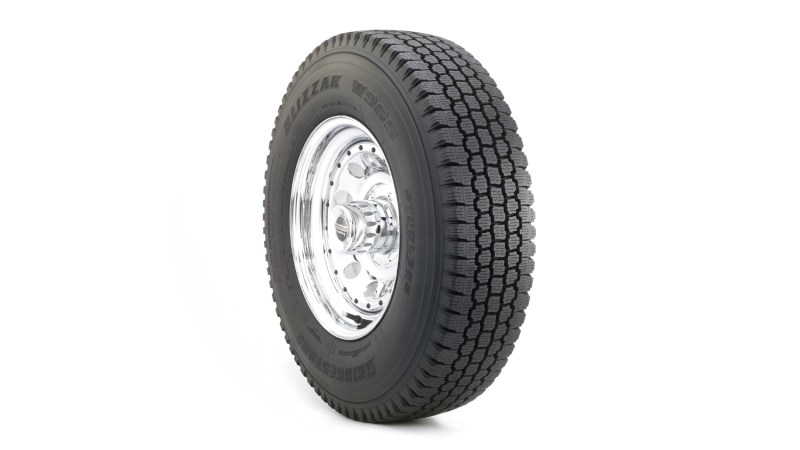 Bridgestone Blizzak W965
If you drive a mean mother trucker, consider slapping these puppies on your ride. The Blizzak W965 looks somewhat like the tread on a tank, and performs like it, too. The unique tread blocks provide superior traction for vans, full-size trucks, and other heavy vehicles that typically perform commercial tasks. This tire's sheer number of biting edges will keep you and your vehicle in business all winter long.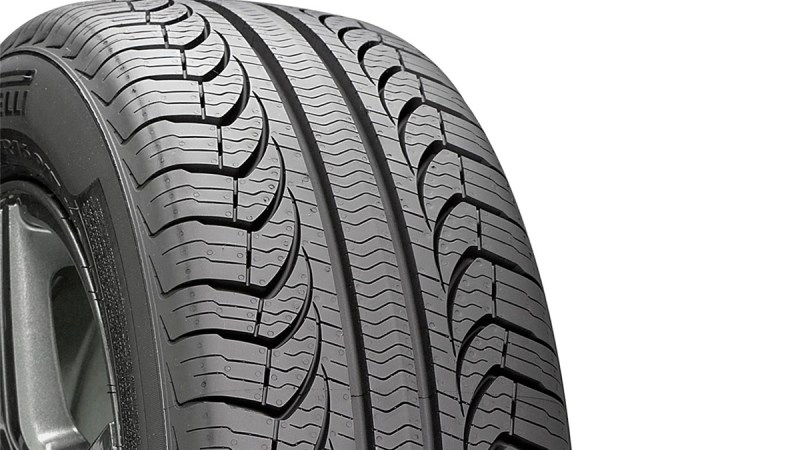 Pirelli P4 Fourseasons Plus
Switching between winter tires and all-season tires isn't as tough as you might think. Still, if you'd rather not swap your tires every year, consider buying four of these Pirellis. This tire can hold its own in snow and ice and has the grip and variable angle grooves to prove it; however, it isn't the best for severe storms. No tire performs perfectly under all conditions, but this fella comes close.
Pirelli P4 Fourseasons Plus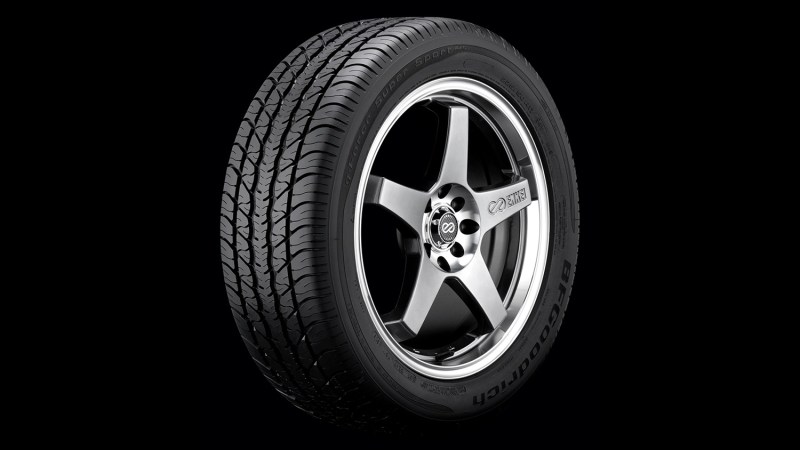 BF Goodrich g-Force Super Sport A/S
Bf Goodrich's affordable Super Sport tires can keep you safe on the road while gauging for a bit of performance too. Its internal structure is reinforced by the company's "Equal Tension Containment System" - a wrapped reinforcement under the tread to maintain consistent coverage at high speeds. Although it comes with a healthy, 6-year/50,000 mile warranty, you may want to go with a more substantial winter tire if you live in an area with considerable snowfall.
BF Goodrich g-Force Super Sport A/S
If you must drive in snowy and icy conditions this winter, buying high-quality snow tires is definitely a good call. The improved accelerating, braking, and handling will blow you away, and you'll have a much greater chance of making it to spring in one piece.
Editors' Recommendations