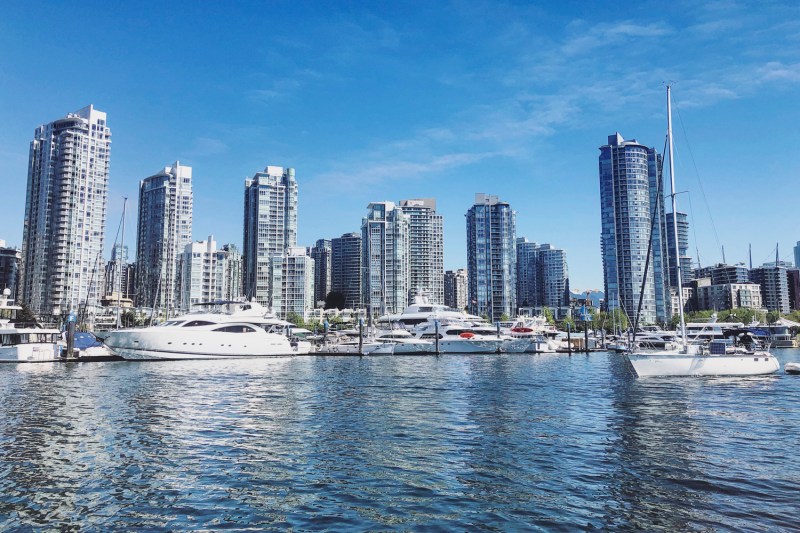 British Columbia's cities and towns share an incredible connection to the wild that surrounds them, from majestic mountain ranges to windswept sandy beaches to rainforests filled with wildlife. Cities like Vancouver are only moments from nature, making it easy to explore the endless possibilities of the outdoors. The vast landscapes in British Columbia, like the surf-filled beaches of Tofino, inspire personal journeys and just call out for endless adventures. The Pacific Northwest of the United States stretches far beyond Seattle into Canada's southwestern province, which can appear intimidating on a map due to its size. For an easy introduction to B.C., consider starting in the major city of Vancouver and heading over to the tiny, yet wildly impressive surf town of Tofino.
Navigating Vancouver
As Canada's most popular city, Vancouver's international tourism flourishes year round. The majestic scenery that includes urban forest, mountains, and stunning coastlines supports an outdoorsy, sporty lifestyle. As a city that prides itself on its diverse immigrant cultures, Vancouver brings world cuisine to Canada's stunning west coast. In a place where 40% of metro-area Vancouver residents have some sort of Asian heritage, top-notch Asian venues dominate the city, from Filipino delights to authentic Indian and Chinese staples. Always, the city leads with its West Coast-based sister cities' farm-fresh and healthy fare — its natural environment and outdoor lifestyles a constant reminder for sustainability.
Where to Eat and Drink
Miku
Boulevard Kitchen and Oyster Bar
Botanist
33 Acres Brewing Company
Diamond
Fresh catch menus are no stranger to Vancouver, and with the city's thriving Asian influence, finding amazing sushi isn't hard to do. Miku may be one of the city's most popular sushi restaurants, specializing in Aburi sushi. An extensive sake list keeps guests warm as they look out the floor-to-ceiling windows at the harbor. For traditional seafood fare, take advantage of seafood specialties at Boulevard Kitchen and Oyster Bar, which prides itself on being "Fresh. Local. Inspired." Seasonal tasting menus are creative and ever-changing, but regulars stick to their favorite seafood tower, which can be ordered for two or four. Or for the perfect blend of what makes Vancouver's culinary scene one of the best in Canada, head to Botanist, inside the Fairmont Pacific Rim Hotel, which offers one of the city's best dining atmospheres with a lounge, an outdoor terrace, a craft bar, and an extravagant dining space. From the pastry chef's bread, the sommelier's extensive list, and the chef's local ingredients, everything is top notch. This is a beautiful experience not to be missed.

If you're looking to meet people and get to know the locals, 33 Acres Brewing Company is the place to be. The spirit of community sharing drink, food, conversations, space, and ideas is the vision behind the brewery. An inclusive space that values innovation, the brewery thrives on community. Beer lovers will thoroughly enjoy their descriptive beer menu that so eloquently articulates the incredible list of rotating beers. For something a bit more intimate, the Diamond, an unassuming Gastown cocktail lounge, is a cool, laid-back place to meet friends for updated versions of classic cocktails. The vintage room is unpretentious and inviting and the music is never turned up to an overpowering level, allowing guests the opportunity to interact with one another.
Contemporary art lovers can make their way to the Rennie Collection, one of the largest collections of contemporary art in Canada. The collection has evolved over its existence to include and focus on works related to identity, social commentary and injustice, appropriation, the nature of painting, photography, and film. The collection features both international artists as well as emerging artists. While it is based in Vancouver, the collection is typically spread across the globe, on loan to other institutions. The Museum of Anthropology is another incredible option for a museum. Vancouver's long native history stretches back more than 8,000 years. The city, now more than ever in its modern history, is celebrating its First Nation natives. Visitors to the museum are greeted with a stand of totems by the modern industrial entrance. Inside, the works and cultures of the First Nations are spotlighted and complemented by rare artifacts from a plethora of other global cultures.
But it's Vancouver's largest and most beloved urban park that will top the list of places to spend a morning or afternoon taking in the green oasis in the midst of the urban city, finding that deep connection to nature that so many of us crave. Stanley Park consists of 400-hectares of natural West Coast rainforest. Here visitors can enjoy the views of water, mountains, sky, and majestic trees along the park's famous Seawall. The park offers a wide variety of experiences, including Canada's largest aquarium, in addition to kilometers of trails, beaches, cultural and historical landmarks, and great places to eat.
Where to Stay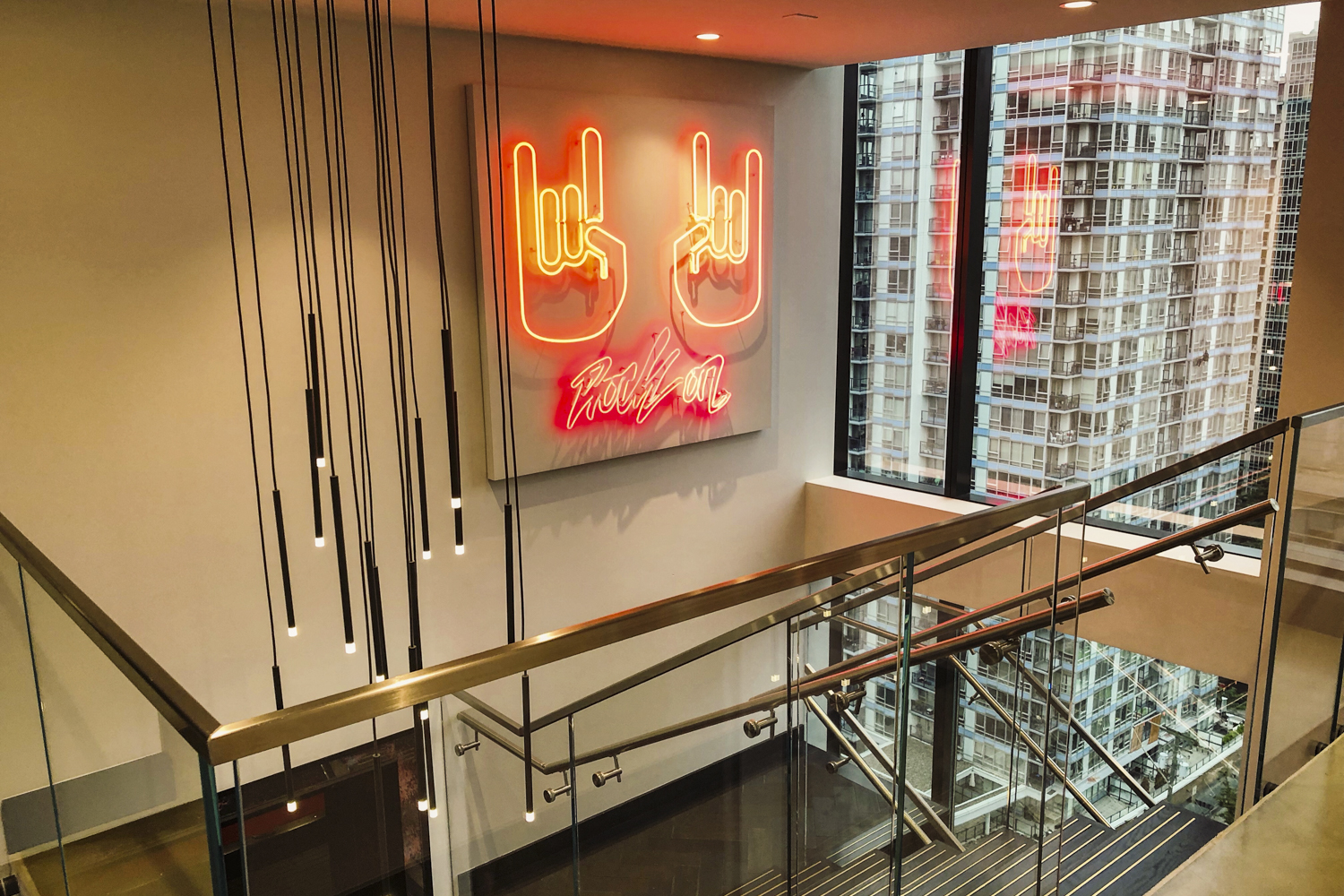 One of Vancouver's newest hotels, The Douglas, an Autograph Collection Hotel, pays tribute to the original Douglas firs that laid the foundation for Vancouver's thriving economy. The Douglas seamlessly introduces nature into an elegant, urban environment. The 188 rooms and suites were each carefully curated for the modern traveler. With impressive social spaces, including an elevated sixth-floor park, the Douglass is the city's newest social hotspot. The Douglass is located within Parq Vancouver, a complex which includes sister hotel, the JW Marriott Parq Vancouver, a separately operated casino, and one of many restaurants, The Victor, an elevated dining experience which features a contemporary and seasonally inspired highlighting an array of the Pacific Northwest seafood, a tiered selection of specialty steaks, and an elegant sushi and raw bar.

Traveling Tofino
Tofino is a hidden gem located on Vancouver Island. A surfer's paradise, expect to find a chilled vibe and a community that is extremely tight. Local businesses all support one another in Tofino and often partner together to combine their products, like a gelato flavor using coffee from the local coffee roaster. Beyond the incredible locals and their businesses, Tofino is stunning to look at. There's nothing better than a perfect beach surrounded by gorgeous greenery.
How to Get from Vancouver to Tofino
Tofino is about a 30 to 40-minute flight from Vancouver. Pacific Coastal Airlines operates out of the South Terminal at Vancouver International Airport, making it super convenient to access. Seaplanes also run to and from Tofino. Travelers can opt to take a ferry or plane to Victoria, which is located on the opposite side of Vancouver Island, followed by a three-hour drive to Tofino. Since Victoria is a major tourist destination, starting there and making your way to Tofino is not uncommon.
Start your Tofino experience with some time riding waves. Surf Sister, located onsite at Pacific Sands Beach Resort, introduces peoples of all ages and abilities to the sport of surfing in a safe, fun and supportive environment, and offers advanced technique classes, too. Wildlife spotting is also a great option while in Tofino and there's no better or safer way to get up close and personal with wildlife than with Browning Pass Boat Charters, a wildlife touring company owned and operated by lifelong Tofino residents Mike and Linda White. Specializing in bear-watching boat cruises in the calm waters of Clayoquot Sound, Browning Pass also offers charters for whale watching, hot springs tours, the Freedom Cove Artists Tour, and evening cruises for small groups.
Tofino is also home to its very first distillery. Tofino Distillery has a tasting room where visitors can sample their flagship spirits, including small-batch vodka and two West Coast-inspired gins. In addition to the bottles of spirits for sale, Tofino Distillery also offers craft tonics and Tofino kombucha. Conveniently located next door to the distillery is Tofino Brewing Company, which also has a tasting room as well as a beer bar. Some other must-visits while in town include Rhino Coffee House, the go-to coffee shop for Tofino locals, featuring all-day breakfast, sandwiches, and donuts, and Chocolate Tofino, home of hand-crafted chocolates made fresh with the highest quality ingredients in addition to its ever-so-popular gelato.
Top restaurants include Shelter Restaurant, located in the heart of Tofino, where guests can enjoy the freshest fare from local farms and waters, prepared with the passion that embodies the little village paradise. Arguably the most famous export from Tofino is Tacofino, located in the back parking lot of a surf shop. Inspired by the bold flavors and back alley barbecues from surf destinations around the world, the food truck uses environmentally responsible local products in order to allow guests to feel as though they are recharging on the beach each time they enjoy the truck's incredible surf-side cuisine. Tacofino has since expanded to multiple restaurants in British Columbia, but the original food truck is still the mecca for taco lovers. Surfside Grill is located at Pacific Sands Beach Resort and features delicious, casual fare, including fish and chips, fish tacos, burgers, and catch-of-the-day specials. Led by commercial fisherman Jeff Mikus and chef Jesse Blake, most of the fresh seafood visitors will enjoy at Surfside Grill is caught by Jeff just hours before in coastal waters.
But for something truly unique, consider participating in the Catch and Cook package in partnership with Tonquin Fishing Charters and Wolf in the Fog restaurant. Half- or full-day trips with Tonquin Fishing Charters can reward guests with an abundance of fish and seafood, including salmon, halibut, Dungeness crab, lingcod, and rockfish. With over 20 years of fishing experience in Pacific waters, local guide John Nikiforuk knows the best spots, both in the calm coves of Clayoquot Sound and off-shore. Wolf in the Fog captures the true spirit of Tofino. Chef Nick Nutting's seasonal menu features seafood and fish in abundance from Tofino suppliers, meat and grain from Vancouver Island farmers, and wild greens and mushrooms foraged from the plentiful forests and seashores of Tofino. As part of the Catch and Cook package, the chef and his team will create a culinary masterpiece from your personal catch. It's an incredible experience that guests can feel a part of since they are eating what they caught.
Where to Stay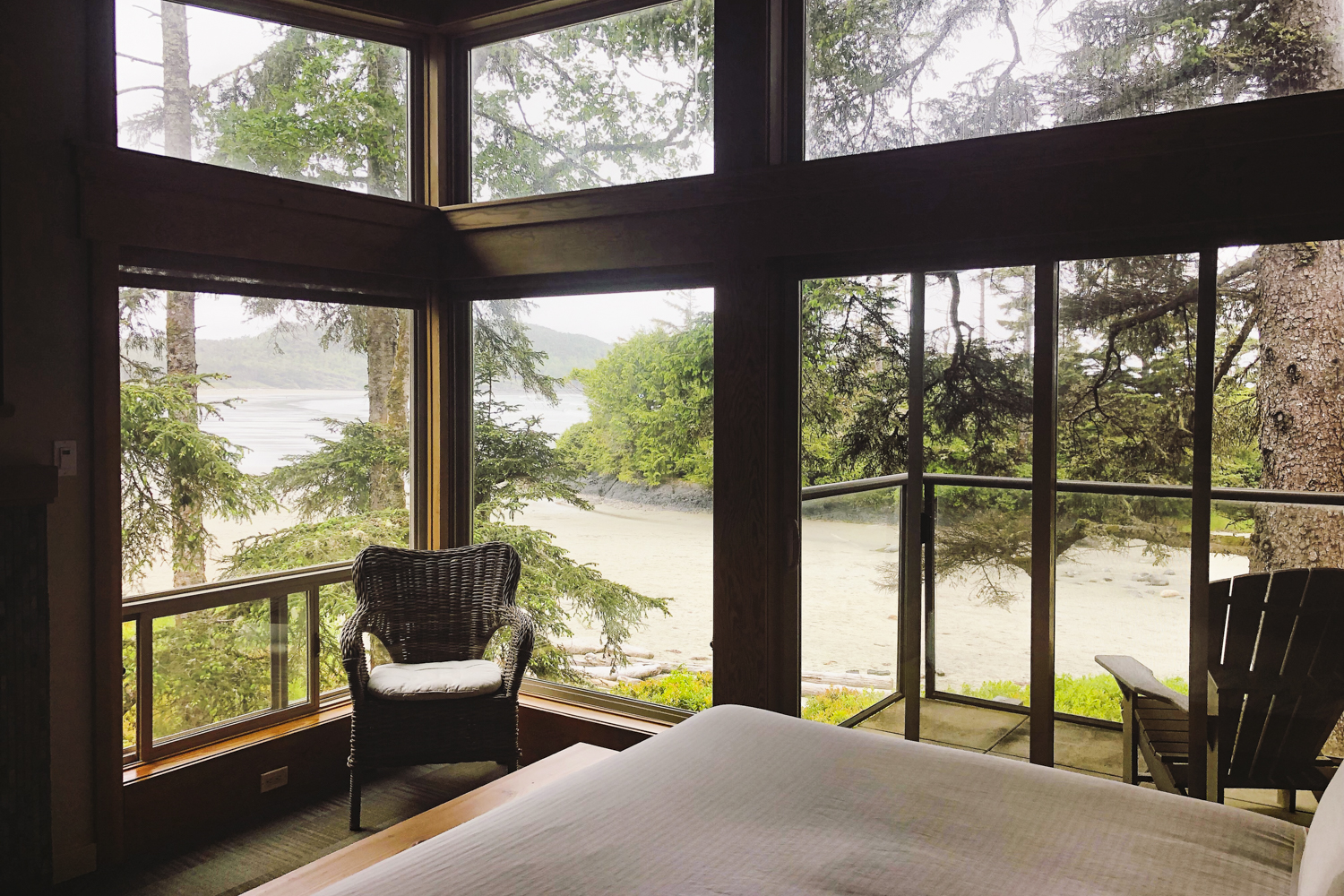 Continually ranked within the top two Tofino resorts by TripAdvisor and set near the edge of Pacific Rim National Park on the shores of breathtaking Cox Bay, the Pacific Sands Beach Resort offers an authentically West Coast experience. The resort is celebrating over 45 years of welcoming guests and has recently undergone several resort-wide updates and renovations, totaling $11.2 million. Most recently, the resort completed a $1.2 million renovation to the Lodge Suites, which are situated steps from the beach with patios overlooking the Pacific Ocean. In 2018, the resort also expanded, adding 43 new units to the beachfront paradise.
Editors' Recommendations