Ski resorts: They're a winter thing, right? I thought so too. It's a ski resort — the clue is in the name. But a few years back, my partner and I loaded our summer travel gear into an RV and hit the road to see what ski resorts were all about year-round.
What did we find? Other than some residual snow, we found that ski resorts thrive year-round worldwide, and not just because of this year's west coast summer skiing phenomenon. Increasing numbers of ski resorts are focusing on summer — especially as climate change affects winter seasons — and you should too. Here's why.
Get up high
Melting snow doesn't mean that the lifts have to stop turning. Many ski resorts across the US keep their gondolas and some lifts spinning into the summer to give you quick access to the mountaintops and resorts. Hiking trails, mountaintop bars, that high-altitude yoga retreat you've signed up for, and endless mountain views are all accessible with these summer uplifts.
Trail running, mountain biking, and hiking
Hiking trails and mountain biking routes litter most US ski resorts. In many cases, these trails are made accessible by gondola access, but others start from the resort basin and wind their way up into the mountains. Be prepared for long days out hiking, but in return, you'll get the most breathtaking routes you've ever experienced, with plenty of wildlife on the way.
If you're more into life on two wheels, don't panic. While Whistler, BC, is renowned for biking, it's not alone in trail prowess. It would probably be quicker to give you a list of the major ski resorts that don't offer biking in the summer, so no matter if you're looking for steep downhill, long trails, or road biking, it's all there.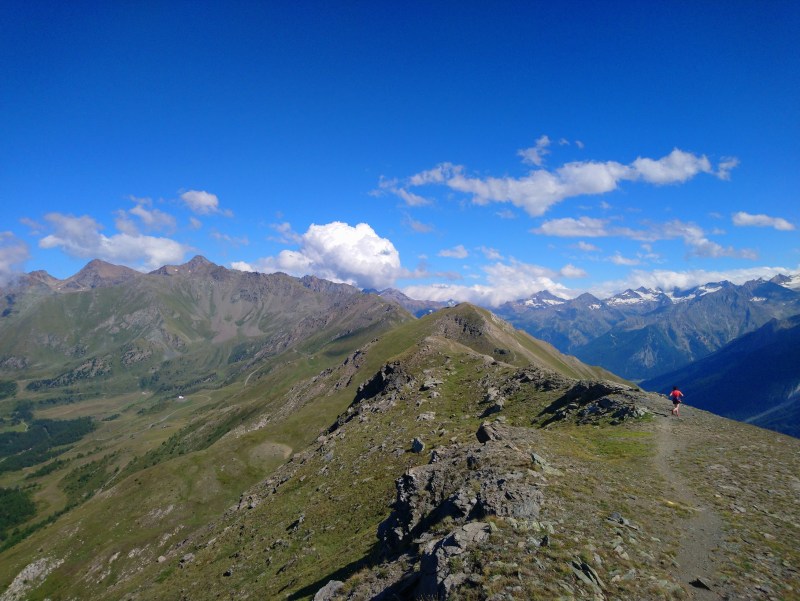 Get adventurous
Summer ski resorts have adventure by the bag load, and the good news is that you don't have to hike for hours to find it if that's not your thing. Whether it's Jackson Hole's via ferrata traversing through the Tetons, the Forest Alpine Coaster and Vail, the Mega-Zipline at Mammoth Mountain, or rock climbing or paragliding at any of the countless resorts that offer those adventures, there's no end of opportunities to get your adrenaline fix.
Mountain festivals
Summer travel isn't all about that buzz. Sometimes you want to soak up a little culture. Summer ski resorts are often used for events and festivals, whether for sports, art, music, or food. You can often combine these with the more adventurous side of your holiday too. After all, is there a better way to end a day's hike than with great food and a live band? I don't think so.
Golf at a new level
Under the snow of many of the best ski resorts in the US lay some of the most scenic golf courses you can play. Spruce Peak and Palisades Tahoe are just two examples of this, with plenty of other courses offering breathtaking views and the feeling of teeing off on top of the world. If you're a golfer and you haven't played a ski resort, you're missing out.
Editors' Recommendations