For centuries, the history of the Catskills has been defined by distinct waves of pioneer settlers, creative types, and tourists. From the 1980s until a few years ago, however, it seemed stuck in a state of arrested development. Now, a new wave of visitors bolstered, as The New York Times puts it, by "aging Brooklyn hipsters … bringing their Urban Outfitters aesthetic to Kerhonkson and Fallsburg" has found a new interest in the region. In response, dozens of designer hotels now dot the evergreen-covered mountains. But, one boutique lodge is taking a decidedly unexpected approach compared to all the rest, bringing a healthy dose of cowboy swagger to the American Northeast.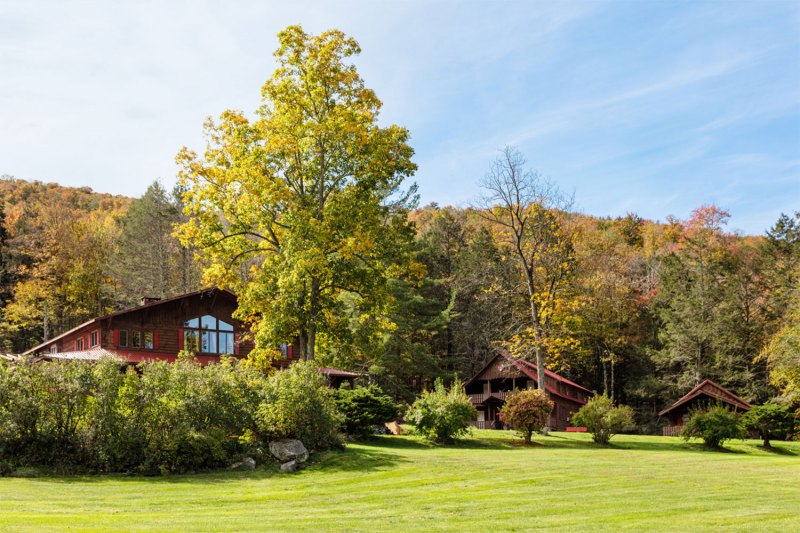 Just two hours north of New York City, Urban Cowboy Lodge is a study in refined cowboy kitsch. The design blends rustic gaucho chic with tasteful modern accents to create a wholly unique aesthetic. Every guest room and common area envelops visitors in rich, natural materials like oversized river stone fireplaces, American Southwest-patterned tapestries, and wool trail blankets. Tasteful rustic accouterments like faux antler chandeliers, snowshoe wall sconces, and vintage wood knickknacks lend a distinct flair to every space.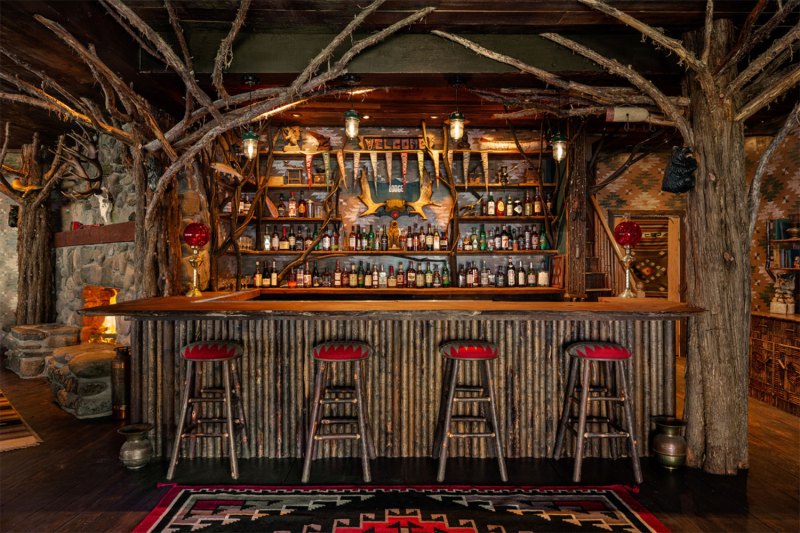 The urban cowboy aesthetic flows seamlessly throughout the property, including into the 28 guestrooms. All are uniquely adorned with custom hand-carved furniture, wilderness-inspired artwork, hand-printed wallpaper, and carefully curated antiques. Upscale amenities like Wright Mattresses, stocked minibars, freestanding bronze soaking tubs, and in-room fireplaces elevate every room above the typical "cabin in the woods" experience. Private outdoor decks with sweeping mountain views are also standard. The hotel's owners are quick to point out that, while the amenities are thoroughly modern throughout, the lack of cell phone reception may be the lodge's best feature.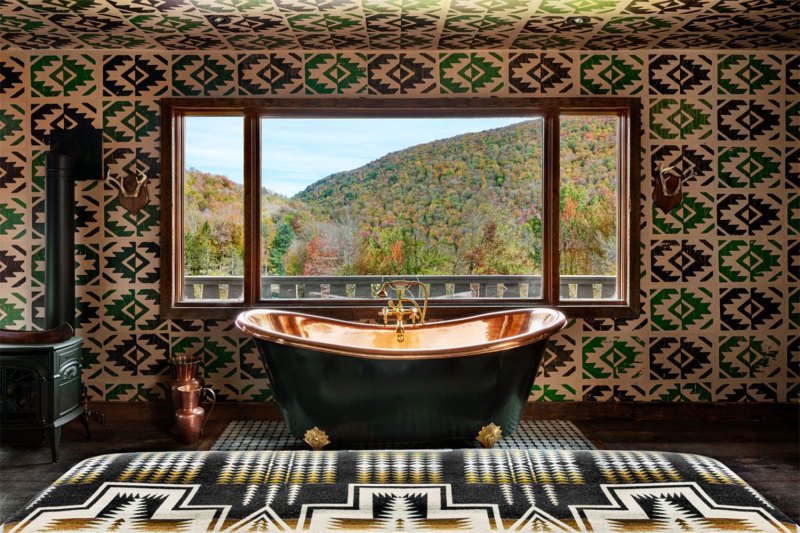 The legacy of the renovated lodge dates back to the 1940s. For decades, the sprawling, 68-acre property was known as "vacationland" — an idyllic rural retreat for city slickers looking to escape the hustle and grit of New York City. To this day, its location on the headwaters of the Esopus Creek guarantees sweeping views overlooking the Catskills. Hiking, kayaking, fly-fishing, and downhill skiing are within easy reach, and guided wilderness programs are available for guests to make the most of it all.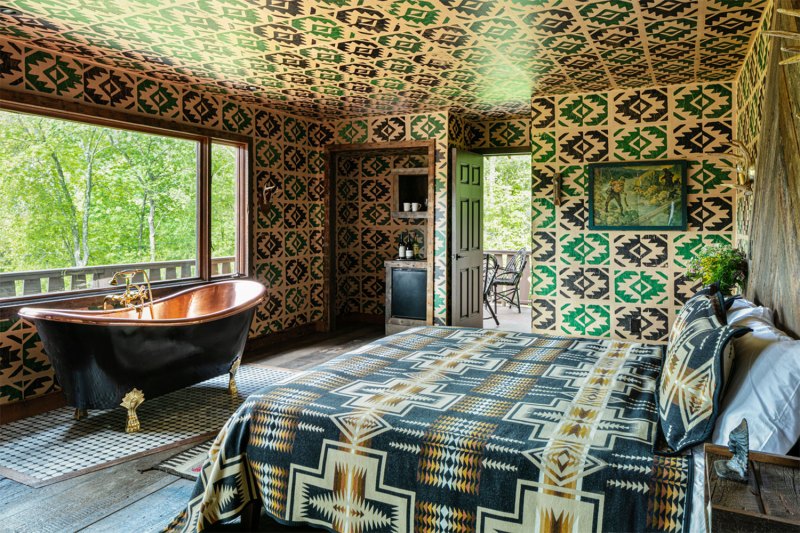 The lodge is the latest venture from founders Lyon Porter and Jersey Banks, who built Urban Cowboy Lodge following the success of other Urban Cowboy hotels in Brooklyn and Nashville. They're also the brains behind Nashville's swanky, retro-modern The Dive Motel and Swim Club. The duo worked with veteran developer Phil Hospod — known for his work on famed boutique hotel brands LINE, Freehand, and NoMad — to bring the unique concept to life.
Urban Cowboy Lodge is now taking reservations, followed by a soft opening within the next month. The one-of-a-kind lodge will officially open later this year.
Editors' Recommendations