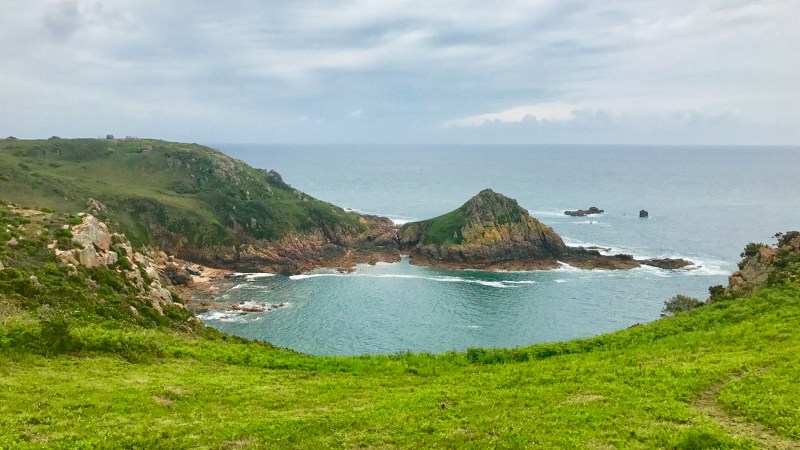 I have been vacationing on Jersey for about ten years now and every time I mention where I am going, I have to go deep down the rabbit hole to explain the location and history of this delightful destination.
We have combed the island for the best things to see, do, drink, eat and places to rest your head.
Why? Because I am not going to NEW Jersey, I am vacationing in OLD Jersey. Ever wondered why New Jersey is new? Because it is named after a wildly lush, green, and rocky island that is 14 miles from the coast of France and 100 miles from the coast of England and is officially called the Bailiwick of Jersey. You may have also heard of the iconic Jersey potato and the good lookin' Jersey cows (hence serious butter and ice cream found here!).
The largest island of the Channel Islands, Jersey is a quick, 45-minute flight from London, has amazing beaches, a temperate climate (it rarely snows and there are even palm trees) and excellent restaurants. It's the perfect escape with your partner (or full-on family) after a busy trip to London. Here you can dive into fresh local seafood on a daily basis, hike around the historic old bunkers dotting the coast (Jersey was occupied by the Germans during WWII) or kayak around the rugged cliffs that surround this epic isle.
A Brief History of Jersey
Originally Jersey was part of France (more specifically the Duchy of Normandy) whose dukes became the kings of France (thanks to a certain William the Conqueror). However in 1204 the kings of England lost Normandy, but Jersey and the rest of the Channel Islands remained under the English crown. However, Jersey is not part of the United Kingdom and has its' own parliament and currency. Think of it like the Monaco of England (it's a tax haven with many wealthy inhabitants). In 2004 they celebrated the 800th anniversary of their loyalty to the crown. While rarely heard these days, the island has its own language, Jèrriais, a very unusual dialect of French that even French people can barely understand. While it used to be the common language across the island, today only some old timers can still be heard using it, although you may see some signs written in both English and Jèrriais to keep it culturally relevant.
We have combed the island for the best things to see, do, drink, eat and places to rest your head.

DO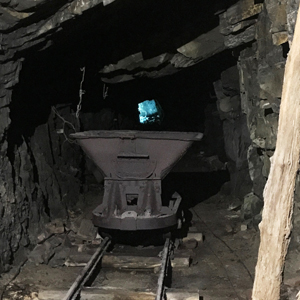 Nazi WWII War Tunnel
The Channel Islands were occupied by the Nazis during WWII from 1940-1945. While in Jersey, a hospital was dug underneath the island in case of bombing. This work was carried out by forced and slave workers from nations across Europe. Today, the tunnels house the history of the Nazi occupation with everything from personal stories to recreated hospital rooms, letters from locals as well as the Nazis, and of course, the history of the final liberation. While it may be a somber visit, it is certainly eye opening.
Jersey is a great place to explore on foot. We chose one place a day to explore and that still gave us ample time to make it back for cocktail hour. Fishermen's Chapel is a must see when visiting St. Brelades' Bay. This tiny chapel was built around the 6th century and is one of the last monastic chapels to survive on the island. The paintings on the ceiling and walls from the 14th century are the real reason to visit. Gaze up at awkward looking angels, Adam & Eve, and even a soldier covered in chain mail.
Tip: We approached from the beach and then walked back around on the road until we came to the promenade and stopped at The Oyster Box for lunch.
This is one of the best zoos we have ever experienced. It doesn't hurt that it was founded by one of the biggest animal lovers there ever was. Gerald Durrell (his brother Lawrence was the famous writer) was a British naturalist, conservationist, author, and television presenter who founded this zoo at his own home. Needless to say, the care of the animals is the very best, so wander through the acres of land to observe a flock of flamingos bobbing for food, Sumatran Orangutan's chilling on their rope bridges, and more fruit bats snoozing than you can ever contemplate in the award winning Bat Tunnel (yes, that is its name).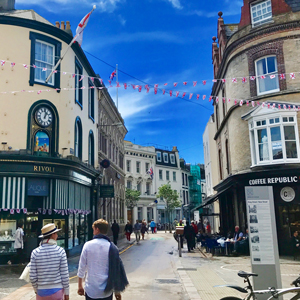 Historic Buildings, St. Helier
While strolling through St. Helier, be sure to pop into this spacious gallery housed in a historic building full of original art and limited edition prints from leading British contemporary artists. The gallery Director, Sasha Gibb, is warm and welcoming and can explain exactly what you are looking at.
From Blokarting to stand up paddleboard and kayaking, these guys have you covered if you want to see Jersey from the sand and sea. This is the perfect way to check out secluded beaches and hard to reach parts of the coast. Check out their sunset kayaking where they take you to a secluded beach for a drink before returning to St. Brelades.
HIKE
Jersey has four coasts to explore, each one with its own characteristics. Here are some of our favorite wanders: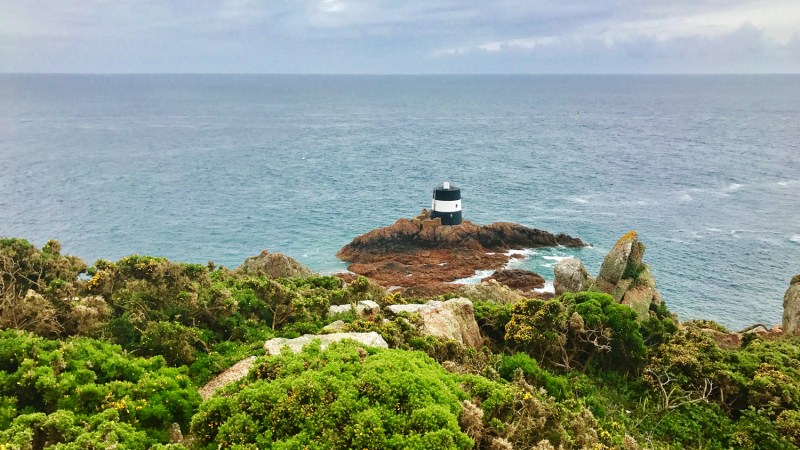 While this point is actually a war memorial, it is an excellent place to go and wander and just be. From the naval artillery battery (part of Hitler's Atlantic Wall), enjoy being in one of the less developed areas on the south coast.
For the more sure footed hiker, (i.e. don't take grandma), the scenery here may even take your breath away. Jersey is famous for its light and for the way the sea can really put on a show when the weather is acting as it should.
This castle protected the islanders from a French invasion over 600 years ago. It's a great place to climb about and you can even see a medieval 'wheel of urine!'

While Jersey is a small island, it has one of the biggest tides in the world. Elizabeth Castle is located on its own little pile of rock, but when the tide goes out, it is accessible by land. While there isn't much to see here, it is a great place to just roam around and explore. Definitely buy a ticket that includes a trip on the ferry, you don't want to be stuck out there when the tide comes in.
EAT & DRINK
If you want to ditch the hotel breakfast, head down to this quaint little bakery for the best damn Beans on Toast you will ever have. Next door is their delicatessen stocked full of artisanal cheeses and charcuterie. Perfect for packing a picnic.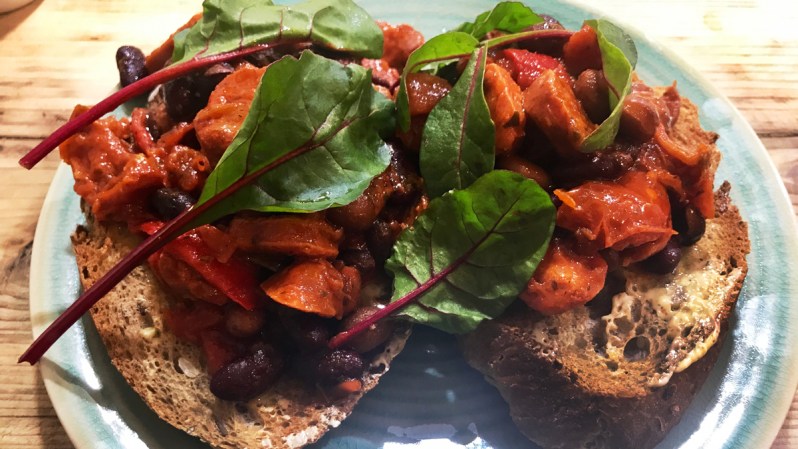 Need a midday coffee to get you through? Dandy is the spot for the coffee connoisseur. Every Allpress coffee is ground to order and the food here is phenomenal. Seriously the best salad we had on the island.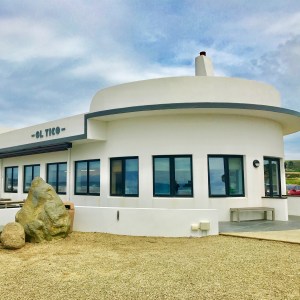 El Tico Restaurant
Attention surfers! This is your spot. Located right next to a surf shop, El Tico is great for any meal of the day although breakfast and lunch are great times to watch the surfers on a sunny morning. This place has been hopping since 1948, so we think they know what they are doing.
Don't miss this spot! This is the kind of place The Manual digs. New to the scene and housed in a shack on the beach, it can only be reached by a minuscule hike down the side of a hill–or by boat. The walk up the hill is much more amusing after several bottles of wine. Baking the best pizzas in town, go at sunset and indulge. If you really are loosening the belt, order the chocolate calzone for dessert.
Looking for a rustic spot for dinner? This is your place. Located in the old village post office, this cozy, candlelit cafe serves up incredible local seafood as well as meaty and vegetarian options. We had the pumpkin ravioli with a brie and blue cheese sauce and it did us right.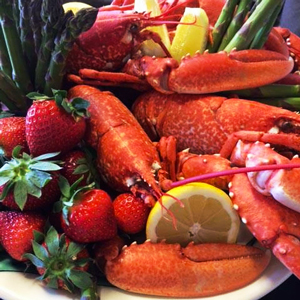 Excellent Seafood from Green Island Restaurant & Beach Hut
This is the place to go for lunch and prepare to stay through several bottles. Why? Because the seafood is excellent and the people watching is never ending. Located right on the water, with (usually) a perfect breeze, this is where you need to try local Chancre crab (best in spring and autumn). The wine list is as bountiful as the seafood.
Rivaling Green Island for fancy seafood, Mark Jordan is a bit more formal and great for dinner with brilliant views of St. Aubin's Bay. Opened in 2011, Mark Jordan is a well-respected chef and has a sister restaurant (with a Michelin star!) at The Atlantic Hotel. Go whole hog and try the Jersey Lobster Thermidor.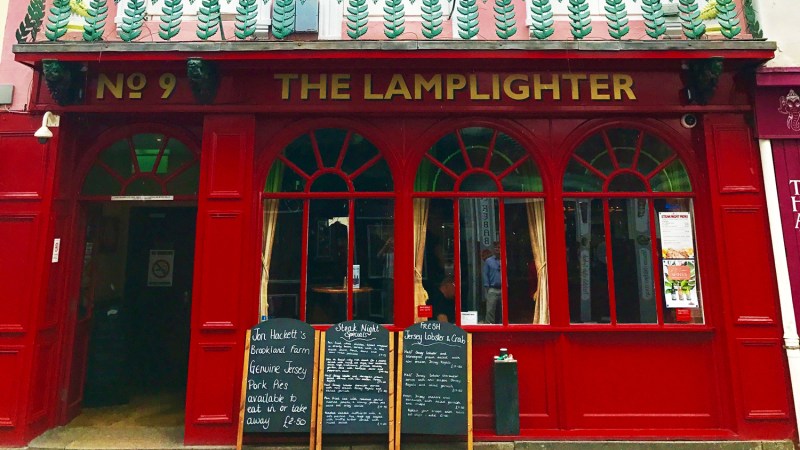 If you just need the proper English pub experience, head here. They offer the widest selection of cask ale & cider in the Channel Islands and you may end up coming here more than once to feel like a real local boozer.
STAY
If you really want a one of a kind experience, rent a pod at the Durrell Zoo. These 5-star tents are anything but roughing it. You have a heated main pod with kitchen, a shower/bathroom pod, as well as a tipi for older kids. Imagine going to bed to the sounds of lemurs, gorillas and parrots? Who needs Africa?!
Built in 1709 as a family home, this cozy stone guesthouse is right on St. Aubin's harbor. There are 14 rooms in the main house and two suites in the garden, perfect for families. Their breakfast buffet is included in the price so fill up on local baked goods before heading out for the day.
If you are really splashing out, check into this Art Deco hotel with sweeping views of St. Ouen's Bay. Located next to La Moye golf course, enjoy long walks on their lush grounds, excellent meals at their Michelin star awarded restaurant and you can't leave without experiencing their decadent high tea (book a high tea even if you aren't staying there!).
Editors' Recommendations