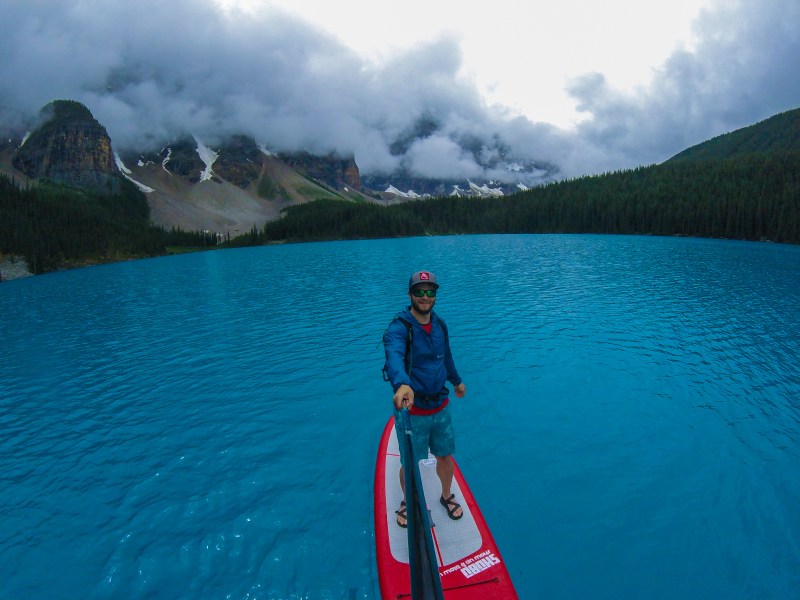 Getting out on a stand up paddle board started out as an outdoors and fitness trend a few seasons ago, and went mainstream very quickly. Instead of dying out like many outdoors fads, SUP's growing popularity means you'll probably see them out on every local lake and shoreline this summer. We've been hauling our Boardworks SHUBU Sport board on our summer travels, and have refined our SUP gear to a few essentials for paddling everywhere from open ocean to high mountain lakes.
Related: The Manual's SUP Guide | Sanborn Paddles

Perfect for the angler or SUP yogi who needs a little extra range of motion, Stearns belt pack gets its flotation power from a 16-gram CO2 cartridge. The gas and air pouch roll up conveniently into the belt, and are deployed with a simple pull cord. The best part is that it's completely resuable with a new gas cylinder. Now you don't have an excuse for bad form on your next attempt at a balance pose on your board. Just don't blame us when you take a dip in the lake.
lululemon T.H.E. Short H20 $49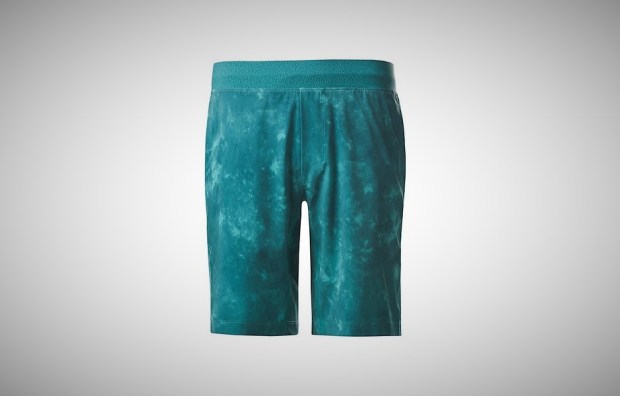 We grabbed a pair of these hybrid shorts when we toured lululemon's design center, and they've been our go-to pair of shorts ever since. This version of the shorts has been chlorine tested to make sure they are extra durable.They maintain four-way stretch for flexibility whether you're paddling, swimming laps, or out for a long run – we like to to combine a few activities and finish with a cannonball into our favorite swimming hole to cool off. T.H.E. Shorts are also quick drying; we got soaked during a rainy paddle session in Banff National park, and were completely dry by the time we had our boards packed up back at the car.

The Raven not only keeps us skimming the water very smoothly, but also looks great while we're paddling. The bamboo veneer is painted with a Northwest Native American inspired design that is sure to turn heads when you're on the water. The shaft and handle are carbon fiber, ensuring excellent stiffness and power transfer when you're working hard. Its adjustment system locks in place very easily, making this one of the easiest paddles to set and forget when you're in a rush to catch sunset on your board.

We find ourselves needing a little extra carry space more often than not when we're out on our SUPs. Rather than deal with oversized dry bags or packs, the Seal Pak hip belt fits all our needs. Sized perfectly to stash your wallet, phone, a few snacks, and camera, it is easy to seal out water, and sits comfortable on your waist (yes, it's a fanny pack) or lashed to a tie down point on your board.

Whether you're trying to emulate the surf bums like Jeff Spicoli at Ridgemont High, or just want to keep yourself from looking like a lobster, Zinka is a great sunscreen option. the nose coat is 25% zinc oxide, completely blocking out UV rays where you need the most protection. We like to mix and match some of the colors for a little extra warpaint look. If you need to stock up, the Power-Pack ($46) includes a couple colors of nose coat as well as lipbalm, a facestick, and conventional SPF 30 lotion and spray.