So it's March, which means it's time for some real talk about your New Year's resolutions. Don't worry, we're not here to beat you up for not following through, or for less-than-stellar results. We're here to commiserate. Among people ages 25-34 who made a New Year's resolution, more than half have abandoned it by now. Of those who are still committed to their resolution, only about 40% consider their efforts successful.
If you feel your resolve flagging, don't give up just yet. It could be that all your resolution needs to be successful is a recharge in the form of taking a trip.
We probably don't need to twist your arm. Few among us can resist a good reason to travel, especially during these inclement months when the novelty has worn off the new year. But if you are hesitating, here's another statistic to motivate you: Over 55% of Americans don't use up their paid vacation days. What better reason could there be for travel than self-improvement?
So go ahead and put in that request for time off. To help persuade you (and your boss) that this trip is a great idea, we spoke with some of our favorite travel experts and pulled together some destinations that are perfect for helping support the most common New Year's resolutions.
Resolution #1: Eat Healthier
More than a quarter of all New Year's resolutions have to do with eating healthier. It sounds like a good idea, but the follow-through can be less than inspiring. The solution: Visit a destination where healthy food is built into the native culture and lifestyle.
Custom travel designers Cohica Travel offer a trip package called "Venture Through Vietnam" that focuses on guiding travelers through the country's culinary scene, which just happens to be largely plant-based, heart healthy, and incredibly flavorful. Take a cooking class, enjoy a guided street food tour, and discover new and intriguing flavors with each regional destination.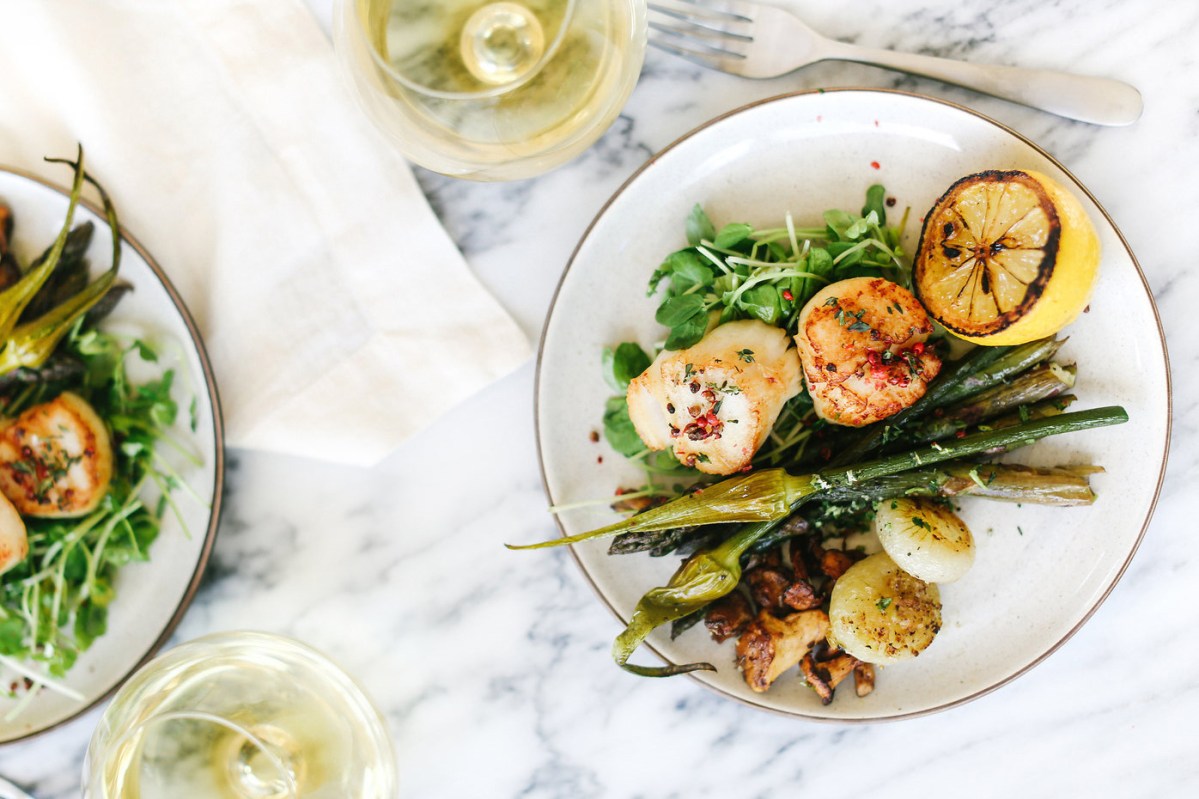 Closer to home, a stay at Kendall-Jackson Wine Estate and Garden in Santa Rosa, CA will put you in the company of the most exclusive produce growers in the country. Enjoy a behind-the-scenes tour of the estate's impressive greenhouse, which keeps a bevy of Michelin-starred chefs on a waitlist for microgreens and other specialty crops overseen by Master Culinary Gardner Tucker Taylor (formerly of The French Laundry). Naturally, you'll also enjoy a firsthand experience of these one-of-a-kind flavors during a four-course dinner, where Taylor is joined by Kendall Jackson's executive chef and head sommelier to guide you through perfect farm-to-table pairings.
Resolution #2: Breaking a Bad Habit
Whether you're trying to quit smoking, cut down on clutter, or overcome a behavior or mindset that no longer serves you, there's no better way than venturing deep into nature and embarking on a mission that scares you just a little.
For our money, the best destination for this purpose is Patagonia. The sweeping views of snow-capped Andes mountains and the unfiltered contact with the elements are a surefire way to inspire you with a new perspective, and galvanize your sense of agency. Entry-level explorers can follow this independent travel guide for hiking through Torres del Paine, a national park on the Chilean side of Patagonia. Veteran adventure travelers can test their mettle with a rafting trip over the Futaleufú River (with its Class IV section known as "The Wild Mile") or a climbing trip to the summit of Monte Fitz Roy.
Resolution #3: Get More Exercise
Just like eating healthier, getting in shape accounts for a large percentage of New Year's resolutions. (27%, to be exact.) Rather than keep dragging yourself to the gym each day, your resolution is much better served by kickstarting a fitness regimen with a travel adventure.
It's well known that bicycling is one of the top forms of exercise in terms of "bang for your buck." Not only is it a full body workout that combines strength, flexibility, and cardio, but it's also easy on your joints, eminently adaptable to your skill level, and remarkably less prone to injury than other types of exercise. As a bonus, cycling has a built-in distraction factor, taking your mind off the repetitive motion and physical effort with ever-changing scenery and variable terrain. For that reason, we highly recommend supercharging your fitness resolution with a biking trip. Our friends at Intrepid Travel offer a number of cycling packages through far-flung regions including India, Croatia, and New Zealand, but we can't resist a classic: This 8-day excursion through Southern France, whose highlights include coasting through the countryside painted by Van Gogh, pit stops at the vineyard of Avignon, inhaling the scent from hillside lavender farms, and racing the white horses of Camargue to the shores of the Mediterranean Sea.
Stateside, you can get a similar vibe cycling through California's Marin County. Start in the hippie town of Fairfax, where you can get a bike tune-up at Fairfax Cyclery and stock your panniers with healthy snacks from Good Earth Natural Foods. If your legs are good, you can take on the 17-mile ascent to Mount Tamalpais, where you'll be rewarded with stupid-beautiful views of the Pacific, then coast your way back down again. For a bigger challenge, follow Sir Francis Drake Boulevard west as it winds through a moody grove of redwoods, ending at the historic Point Reyes lighthouse. Fuel up with a meal of oysters freshly pulled from the bay, wash them down with a bottle of Napa white, then pedal back to the village of Olema where you can crash in the comfy embrace of a farmstead cottage.
Resolution #4: Recharging Your Career
If you're angling for a raise or a promotion, a career pivot, or even starting your own business, you'd be well-advised to visit a place where such opportunities are abundant. This doesn't mean you have to move (though you might find you want to) — rather, it's a way to rub shoulders with other upwardly mobile professionals, expand your network of contacts, and get inspired by ideas you may have never considered.
Stockholm, Sweden was recently rated by Fortune as one of the best cities for startups, with an ongoing tech boom and lots of attention on up-and-coming initiatives in sustainability and green technology. Closer to home, Toronto is similarly known for its thriving distribution and financial industries. Both cities have a stellar reputation for quality of life, rich with public parks, cultural institutions and friendly, outdoorsy citizens. As a bonus, a visit to either city will give you a firsthand glimpse at what universal health care really looks like. (We hear it's pretty good.) Plan your visit around a convention or other professional event, or simply research a few companies within your sector, contact them and introduce yourself as an American colleague who would like to sit down with someone for an informational interview. You never know where it might take you.
Resolution #5: Increasing Mindfulness/Spiritual Growth
Megan Hardesty of Cohica Travel shared a story with us of walking the Camino De Santiago a year after her mother passed away. This 500-mile road through the Spanish countryside, which ends at Cape Finisterre ("the end of the world") in Galicia, is frequented by pilgrims and spiritual seekers from all over the world, who brave its lonely stretches and challenging terrain as a means of seeking spiritual enlightenment. This adventure is physically and mentally strenuous, but that is precisely what makes it such an effective tool for spiritual growth. As Megan shared, "I expected to feel sad during the trip, but traveling on my own, and by foot, left me feeling empowered. A year later, Ryan and I had quit our jobs and were traveling around the world, so it clearly had an impact."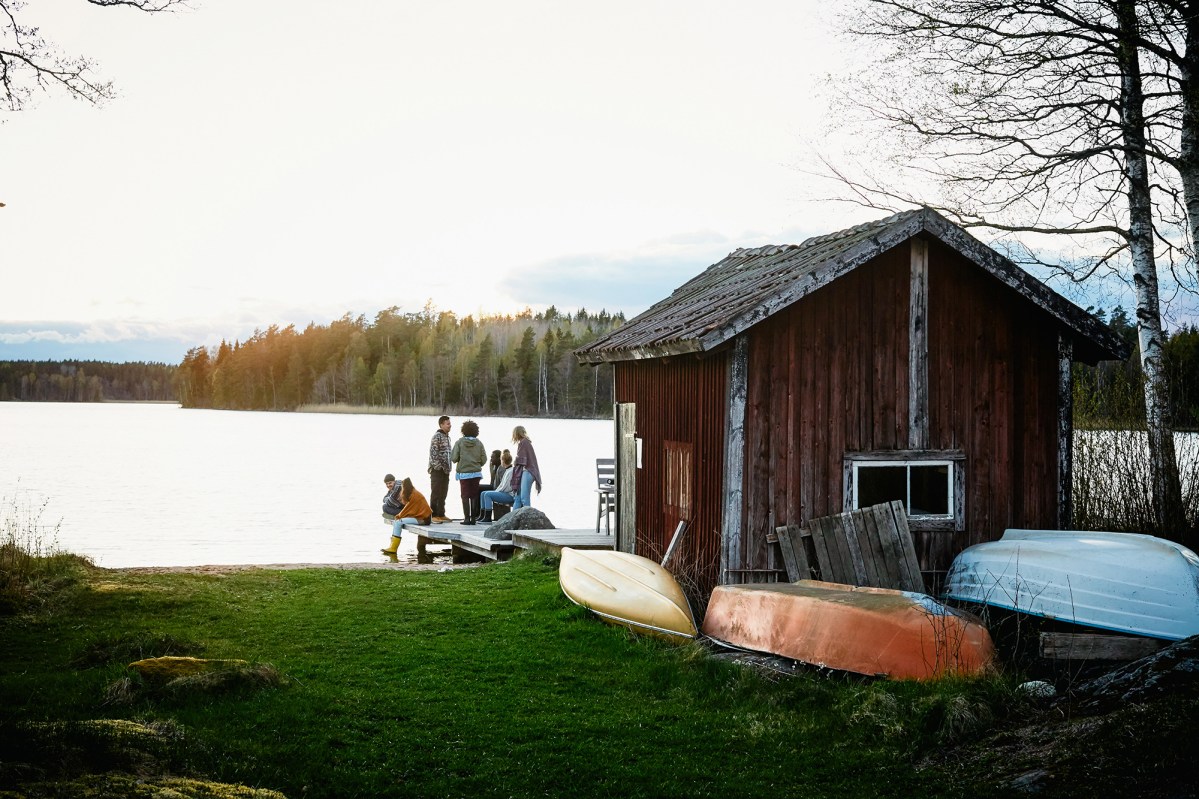 If mindfulness is your goal, nothing could be better than retreating to a cabin in the middle of nowhere. Everyone's idea of a solitary paradise is different, so we advise visiting Cabin Escapes, a curated directory of rustic hideaways created by Lindsey Bro of Instagram's Cabinlove. Divided by regions of the world, the directory has everything from Airstream trailers in the desert to snug forest-bound cottages to getaways on far-flung coasts. We're daydreaming about a week of quietly appreciating simple pleasures in this seaside bungalow on a private island off the coast of Maine — rising early to watch the sea smoke drift on the horizon, a morning hike to watch the tide roll out, choosing one of six different beaches for an afternoon of reading (and snoozing), turning a fresh-caught lobster into dinner … need we go on?
Resolution #6: Finding Love
If the idea of renewing your Match.com subscription makes you want to claw your eyes out, ditch the online dating apps and take more a proactive approach to your love life. Like, say, an international trip to a place that will seduce your senses.
We recommend taking a cue from the Laurel Canyon crowd of the '70s, and flying to Greece. The ancient sun-bleached cliffs and saturated tones of water and sky have long been the backdrop for talented romantics to indulge their passion — David Bowie, Joni Mitchell, and Leonard Cohen wrote some of their most legendary songs about love affairs that flourished during their visits to Greece. More recently, longtime lovebirds Goldie Hawn and Kurt Russell were spotted last year canoodling on the island of Skiathos, while Dwayne Russell and Gabrielle Union owned Instagram with their photos of jaunting over the Aegean Sea.
If you're an extrovert, you'll fit right into the welcoming culture and vibrant nightlife found throughout the country. But if you have a hard time getting out there, take advantage of Cohica's Greece travel package, which will send you to mingle with other adventurers in open-air theaters, microbreweries, cooking classes, wine tastings, and more. You're guaranteed to come home with some great stories, fond memories, and who knows? Maybe something more.
Editors' Recommendations