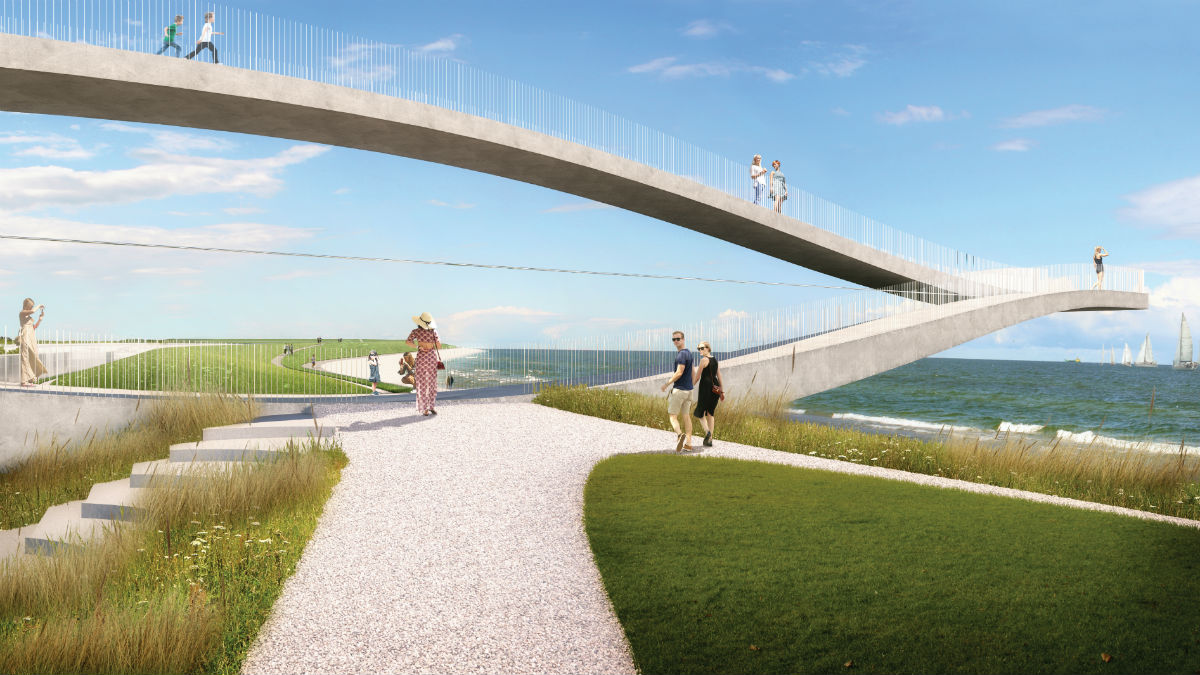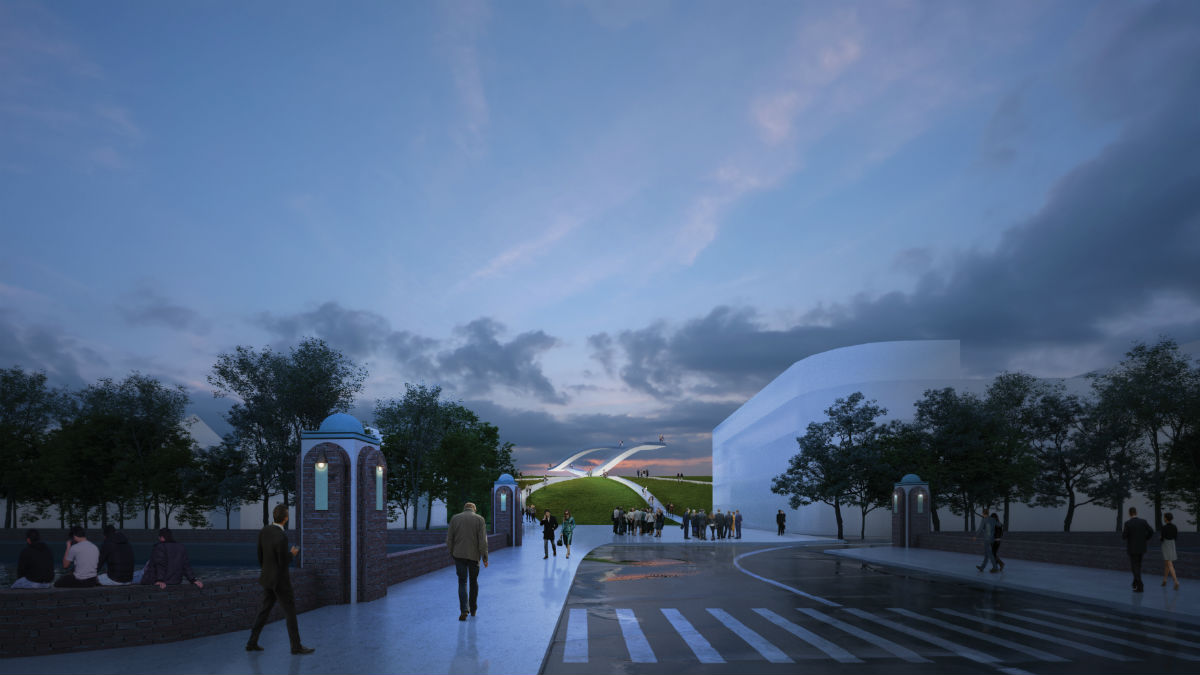 It seems the architects of Scandinavia and northern Europe never sleep. In the last few months, they've unveiled some truly stunning designs. Consider the beautiful "Parkipelago" in Copenhagen Harbour, this incredible spiral observation tower, and even the world's most beautiful toilet (because Norway). Not to be outdone, Dutch architects have debuted an award-winning design for a large, one-of-a-kind viewing platform that literally rocks back and forth as visitors walk on it.
The so-called Seasaw is designed as a modern, wave-like viewing platform on a narrow peninsula off the northernmost point of North Holland. In profile, it appears as a curved eye shape, its two tapered landings cantilevered over the Wadden Sea. Those walking on the structure will experience a gentle, up-and-down swaying like that of a playground seesaw (get it?). The ambitious design is purportedly a world first — hardly surprising as most large structures are not expected to move.
The Netherlands is home to nine UNESCO World Heritage Sites, including the Wadden Sea. The coastline of the sea stretches for some 300 miles, touching Denmark and Germany. It's a place of breathtaking natural beauty that includes pristine wetlands, estuaries, beaches, and tidal flats — all of which are along a migratory path for some 15 million birds each year.
The project's design was the result of a competition among European architects and urban planners in the Netherlands. The initiative was spearheaded by urban redeveloper Zeestad to reinvigorate the historical coastline of Den Helder, roughly 50 miles north of Amsterdam. The municipality is home to the country's main naval base, and its connection to Marsdiep, North Holland, and the Wadden Sea dates back centuries. With the recent structural reinforcement of a massive dike that visually disconnected the city from the sea, city planners sought a new, concrete way to visually reconnect it to the Wadden Sea.
The architectural firm behind the Seasaw project, MRVDV, was careful to respect the city's rich marine heritage while providing a new, thoroughly modern way to appreciate it:
"The Seasaw for Den Helder is a memorable, undulating public art installation which responds to its context and history, whilst literally representing the dynamics of the sea in its infinite movement. The installation respects the existing dike whilst allowing visitors and inhabitants to experience both city and sea from a whole new perspective."
The Seasaw is a working concept right now. MVRDV is scheduled to work with world-class Dutch engineers to complete the platform in 2019. A roughly three-mile hiking, cycling, and walking park route will directly connect the viewpoint to the city.