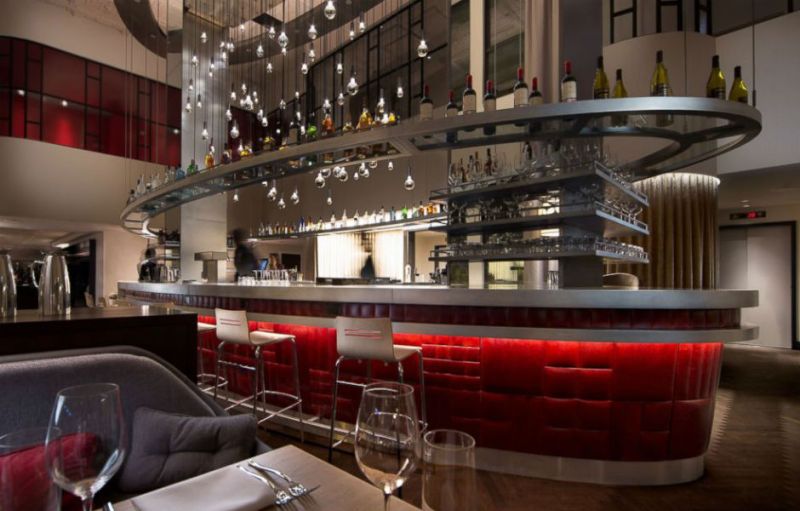 After airplanes, mobile phones, and space shuttles, Richard Branson had outdone himself again. The first Virgin Hotel has opened. Situated downtown, just blocks from Millennium Park, the Virgin Hotel Chicago is housed in a 1920s bank that's also a Chicago historical landmark. It took two years just to restore the original fixtures found in the structure.
The hotel has 250 spacious rooms including 40 pet-friendly rooms, 40 suites and two penthouses spanning 730 or more square-feet each. Mr. Branson even has a room called Richard's Flat. .Just don't call the place you sleep a room: "Calling them rooms is like calling the Space Shuttle an airplane," reads the website. "Our groundbreaking Chamber design combines the hallway, closet, and bathroom into one luxurious Dressing Room area, while Privacy Doors close to create a personal Sleeping Lounge, ideal for working, recharging, and playing. Everything you would normally expect in a suite is here, plus a few surprises."
If you need anything, just call on Lucy, the app that will do everything from order room service to change the temperature of your room. If you want a bite or a drink, head to the Commons Club, which has the feel of a members-only club without the exclusivity.
You can even indulge in the minibar here. Forget $8 bottles of water or $5 candy bars. Everything you can purchase in your room is actually around the same price as it is at the local deli or Walgreen's.
Best of all, you have your own chauffeur. Virgin has a Tesla Model S house car to bring you wherever you need to go. Just call the concierge or go on the Lucy app and you'll be ready to hit the city in sustainable style.
For more information, visit virginhotels.com.
Editors' Recommendations