In 2019, Denver became the first U.S. city to decriminalize psilocybin mushrooms, DMT, ibogaine, and mescaline. This was a revolutionary move, as each of these drugs have been harshly criminalized for decades and still are, on a federal level. But thanks to recent research on psychedelic therapy, attitudes toward these substances have been softening. While Denver may be the most psychedelic-friendly city in the country at the moment, it heralds what will likely be a nationwide change over the coming years.
But for now, Denver is one of the places to go if you want to indulge in the therapeutic, recreational, and spiritual benefits of psychedelics without fear of legal repercussions — and thanks to recent legislation, access to these substances will be even easier to get in Denver over the next few years. If psychedelic use or psychedelic therapy interest you, this makes Denver a top place to plan a visit to. That's not to say that you should just go, pop some shrooms, and go wild. Thoughtful psychedelic preparation is always the way to go, and when you're doing it in an urban space, it's typically a good idea to have something of a plan.
With that in mind, here's your psychedelic guide to Denver.
Which drugs are legal in Denver, Colorado?
First off, let's look at the legality of psychedelics in Denver. While these drugs aren't technically "legal" yet, Denver decriminalized the use and gifting of psilocybin mushrooms in 2019, then three years later Colorado decriminalized psilocybin, DMT, mescaline, and ibogaine statewide for those over 21. At the moment that means the possession, cultivation, and sharing of these drugs are consequence-free (though retail sales are not permitted), and over the next few years the state expects to launch a number of licensed psychedelic healing centers, where people could go to experience the drug under guided supervision.
So what does that mean, practically speaking? When you visit Denver, if you have or somehow acquire these psychedelics, you're in the legal clear. Enjoy.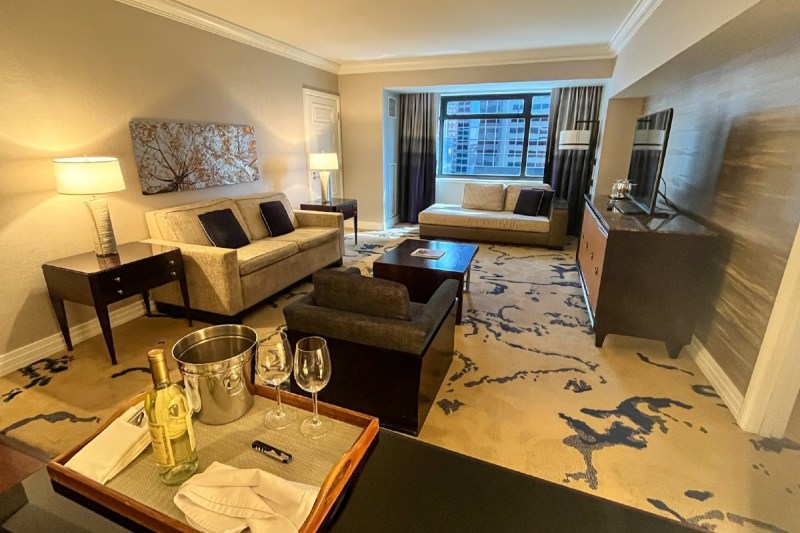 Where to stay in Denver, Colorado
Airbnb has been losing its luster as of late, so I'm recommending you go old school and book a hotel.
One great option is the Ramble in the city's up and coming RiNo Art District. The hotel has funky, comfy rooms, a welcoming staff, and a solid bar and restaurant in the lobby. The neighborhood offers a distinctly psychedelic-friendly vibe too, with plenty of looming murals, lots of bars and restaurants with outdoor seating, and an outdoor market in the form of the Friday Night Bazaar.
If you're looking to be closer to downtown, I like the Art Hotel, which is right across the street from the city's excellent art museum. This is a solid hotel for psychedelia thanks to its unique design and art offerings, location next to Liberty Park, and proximity to dance clubs like Temple Nightclub.
And if you're the type who goes for opulence, do it at the Ritz. The suites in Denver's Ritz-Carlton are massive and well-appointed. The view is solid too.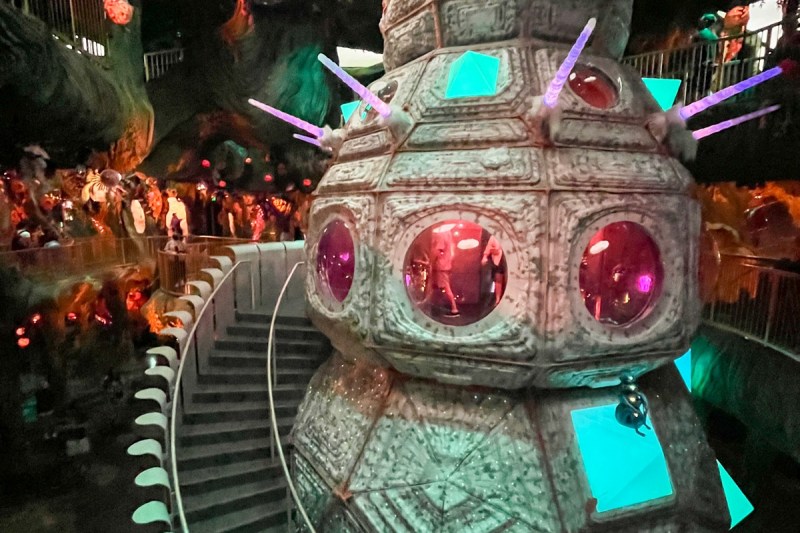 Psychedelic things to do in Denver
First and foremost: Meow Wolf. This arts production company has built elaborately trippy experiences all over the U.S. at this point, and Denver's Convergence Station is an excellent example of how weird they can be.
Described as a "multiversal transit station," Convergence is essentially a funhouse of otherworldly psychedelia. It's designed to deliver an experience like you're on an alien planet, and it accomplishes this admirably, leading visitors through a series of strange landscapes. It's easy to spend a couple of hours wandering its weirdness, but keep in mind that during daylight hours it's a popular family attraction, so if you'll be visiting under the influence you'd be better going during evening hours.
If you're in the mood for live music, Mission Ballroom is where all the big, flashy shows tend to end up. During my last visit, for example, I saw an exceedingly surreal comedy act by Eric Andre followed by an elaborate Flaming Lips performance.
And for dancing to EDM until the wee hours of the morning, check out either the aforementioned Temple Nightclub or the Black Box. Both host excellent artists, and I particularly like the multi-room, high-tech aesthetics of Temple.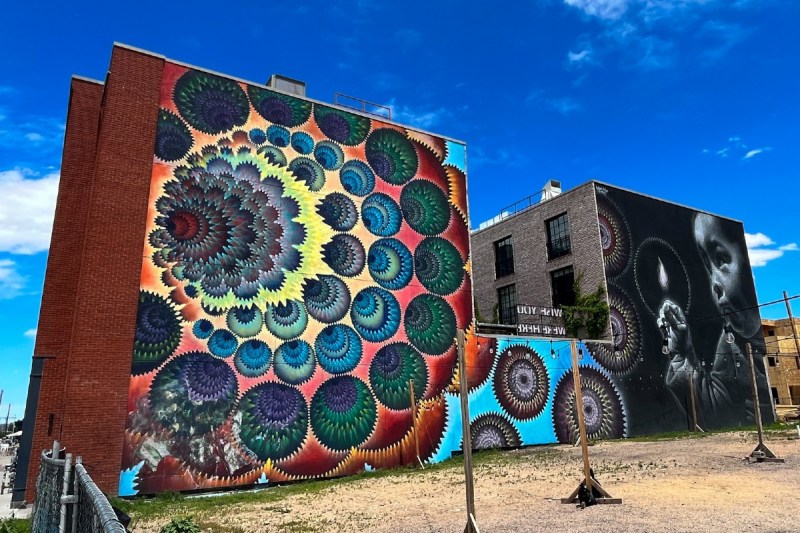 Where to eat in Denver
Going to a restaurant on psychedelics can be a tricky proposition, and I generally recommend avoiding it unless you're on a small dose or already coming down. Ordering food and navigating an indoor crowd will be challenging at best or impossible at worst otherwise.
If you are in search of sustenance, however, the Friday Night Bazaar in RiNo is a great option as it's outdoors and allows you to choose from a selection of food carts.
When downtown your psychedelic-friendly options become more limited, but the Mellow Mushroom is a solid choice. Pizza is a relatively straightforward ordering and eating situation, and the restaurant's eclectic, artsy atmosphere is appropriate for the situation.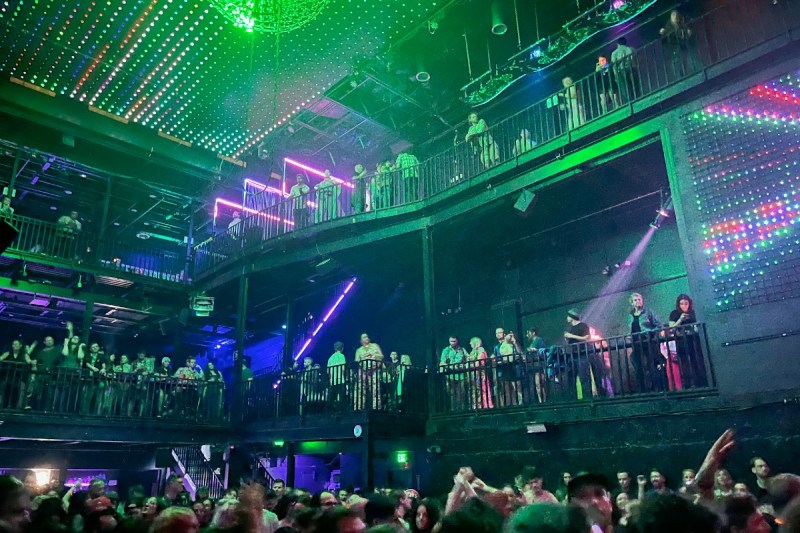 Where to buy weed in Denver
One thing is for sure: you're definitely going to need some weed. Luckily, Colorado is not only one of the growing number of recreation-legal states, but it tied Washington for the designation of the first to green light the sticky icky. Accordingly, there are pot shops all over town.
I'm a fan of the Dab in particular, which sits conveniently between downtown and RiNo. They have a great selection and knowledgeable budtenders, and their $5 daily house joints are cheap and effective.
Theoretically, you're supposed to smoke cannabis indoors at either a private residence or a licensed shop, but locals smoke pretty openly in the street. Use a bit of discretion and know the local laws, and you shouldn't have any problems.
Editors' Recommendations