Bulky digital cameras are fast becoming a thing of the past. Smartphones ushered in this latest generation of "prosumer" — that's somewhere between consumer and professional — photography. While smartphone cameras aren't yet up to par with their DSLR counterparts, they're getting there. Thanks to clever, add-on lens kits like the latest from Olloclip, they may get there even sooner than expected.
Olloclip's entry-level 4-in-1 Lens Set ($80; pictured below) is ideal for iPhone SE owners looking to bolster their social media posts with the creativity of macro, wide-angle, and fisheye shots.
Swapping lenses is as simple as repositioning the set over your iPhone's stock lens. For iPhone 8/7/Plus owners, lenses are sold a la carte so you can buy only what suits your photography needs. Whether you want fisheye, super-wide, ultra-wide, or telephoto, there's a lens for that.
Olloclip's flagship Filmer's Kit (exclusively for iPhone 8/7 and 8/7 Plus; pictured below) has everything mobile photographers and videographers need to capture prosumer quality photos and video from the road. The kit bundles the brand's best lenses including the Active Lens Set (with Telephoto 2x and Ultra-Wide lenses) and Core Lens Set (with Super-Wide, Fisheye, and Macro 15x lenses).
It also includes Pivot, a 225-degree articulated mobile video grip. It's all packed into an Incase custom compression molded case that weighs less than a pound total. What's more: the sub-$200 price tag is less than you'd pay for a single, decent DSLR lens. The company also recently announced a similar selection of add-on lenses for iPhone X users, including their Connect X line.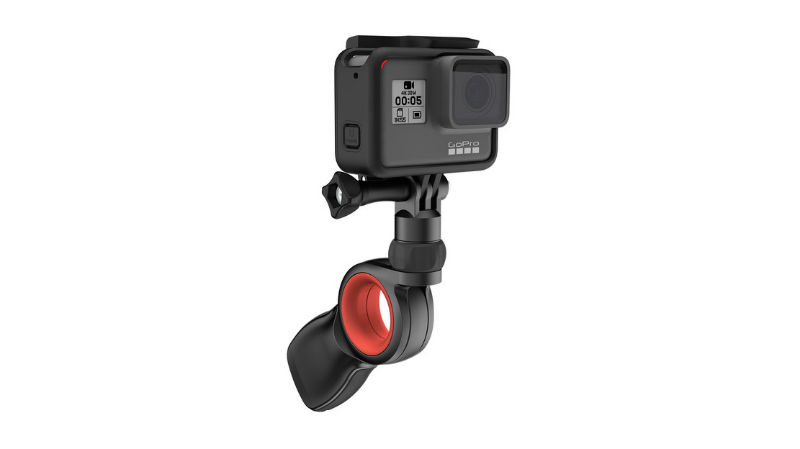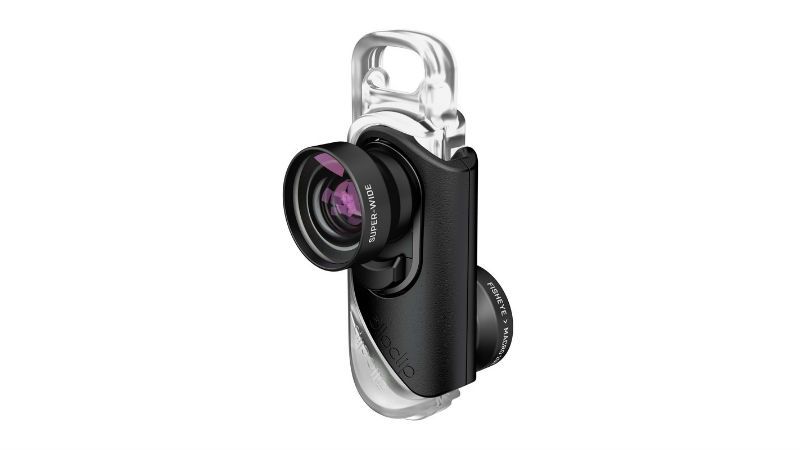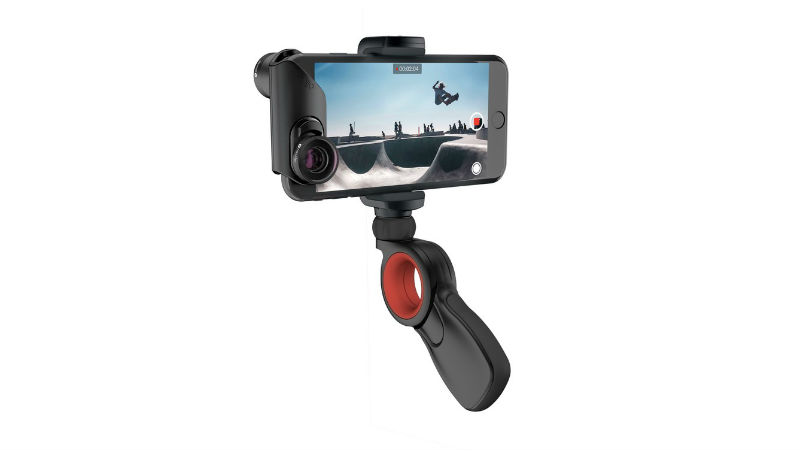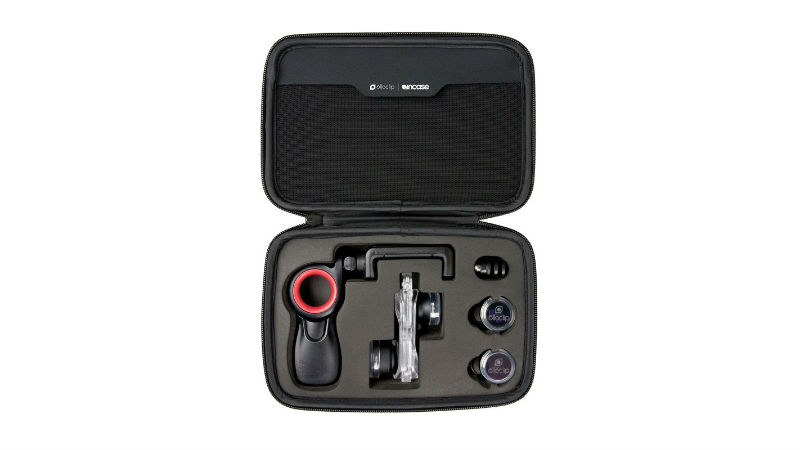 Bolt-on smartphone lenses are nothing new, but earlier models — even those by Olloclip — tended to feel like impractical novelties rather than serious tools for professional photographers. By contrast, Olloclip's lenses are designed to be as close to professional grade as one can get at a reasonable price point.
The glass is precision coated to deliver excellent clarity, yet they're not as bulky and heavy as typical DSLR camera lenses. They work seamlessly with both front- and rear-facing cameras. To swap out lenses, previous generations often required the precise hand dexterity of a Swiss watchmaker. Oolloclip's latest offerings ensure that everything clicks neatly into place without a lot of fanfare. Every lens also includes a wearable pendant so they're always accessible.
If you want to up your mobile videography game even further, check out our must-have gadgets for shooting smartphone travel videos like a pro.
Article originally published my Mike Richard on May 11, 2018. Last updated by Chase McPeak on August 10, 2018 to include info and photos after review.