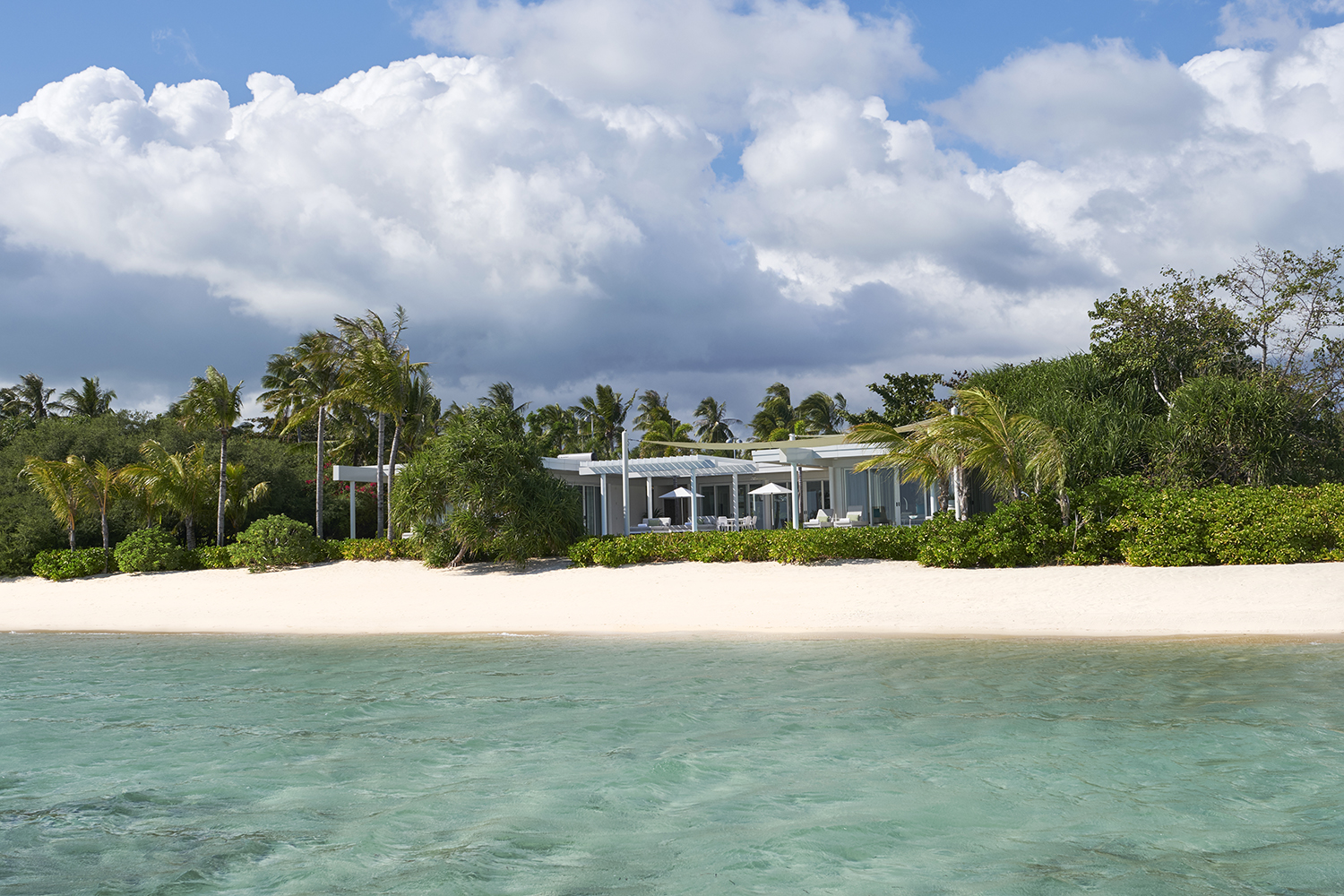 For most mortal men, any vacation that includes an in-room hot tub and brand-name bourbon in the minibar qualifies as "luxury." However, if you're ready to think bigger, if you daydream of a private island escape, if it's time to cash out your 401K for an absurd, over-the-top, American Greed-style getaway, the Philippines is calling, and you must go.
The nation's North Palawan province consists of nearly 1,800 islands, but Puerco Island is arguably the lushest and most secluded. The 15-acre, white-sand jewel of the archipelago is bathed in year-round sunshine, constant 86-degree temperatures, and is only accessible by private seaplane or helicopter. It's an impossibly beautiful place that's difficult to describe without piling on the superlatives, and the folks at the island's newly opened, ultra-luxe Banwa Private Island aren't even trying. According to the resort's glossy website, Banwa is "a tiny corner of the Earth [that] you won't find on many maps. Your own private world. Where time stands still. You are one with nature. Pleasure is infinite. Desires are anticipated. Senses are heightened. Every single moment is tailored to you." Clearly, this is no ordinary all-inclusive Caribbean getaway.
After a decade of planning and development, the exclusive island resort is now home to a dozen garden rooms, six beachfront villas, and a single panoramic suite situated on a point with stunning 360-degree ocean views. Most rooms feature private infinity pools, Jacuzzis, on-call butler service, and floor-to-ceiling windows. The island offers plenty of resort-style amenities as well. Guests enjoy unlimited paddleboarding, kayaking, and jet skiing, plus more mundane pursuits like beach volleyball, tennis, and even a compact golf course to practice their short game.
Banwa also promises a strong focus on health and wellness. Unlimited massage treatments, daily pilates classes, beach yoga, and a fresh juice bar are available to all guests. The two on-site restaurants are helmed by Nadedja Bouacha, whose resume includes serving as a private chef for the Qatar Royal Family. Much of the food is sourced from an on-island organic farm, while two deep wells provide fresh spring water.
The entire archipelago is among the most diverse and dramatic in the world. Nearby Tubbataha Reef (a UNESCO World Heritage Site) offers world-class snorkeling and scuba diving accessible via the resort's private limousine tender. Guests interested in the region's more remote reaches, including the Araceli Reef and Puerto Princesa Underground River (another World Heritage Site), can explore aboard an overnight luxury catamaran or island-hopping helicopter tour.
The buy-out for the entire Banwa Private Island is a cool $100,000 per night. It does sleep 48 people, so going "split-sies" with 47 of your closest friends brings that stratospheric price tag down to a reasonable $2,000 per person nightly. It's a small price to pay for "infinite" pleasure and finding your own one-ness with nature.
Editors' Recommendations