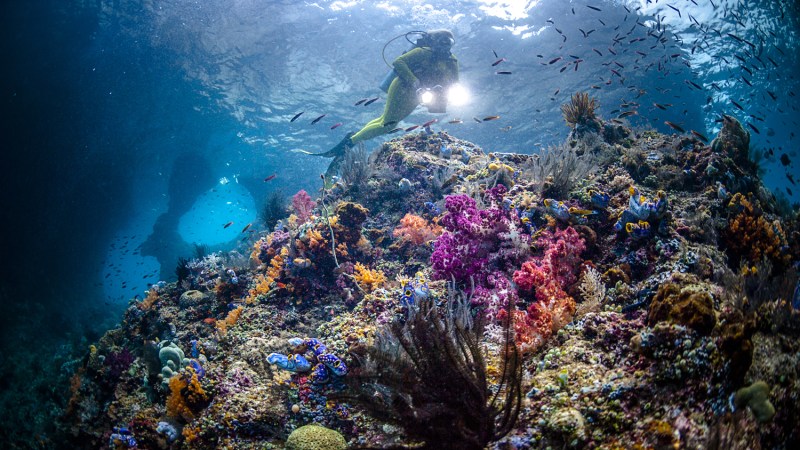 The ocean covers more than 70 percent of the Earth's surface, meaning we've got some exploring to do. The only passport you need to access this final frontier is a diving certification.
The Manual checked in with PADI, the Professional Association of Diving Instructors, which has prepared more than 25 million people over the past 50 years to explore some of the most jaw-dropping diving sites in the world. PADI attests to having the safest and most comprehensive diving curriculum on the planet, so you can feel at ease heading to even the most advanced destinations.
PADI experts also gave us an insider's list of the best diving sites around the world, including massive wall drops, sunken ships, and bizarre creatures. Suit up and dive in!
Great Barrier Reef
Australia
The world's largest living structure, the Great Barrier Reef of Queensland, Australia, is its own planet of uncharted underwater land. I mean, just look at the aerial photos. This spot is huge.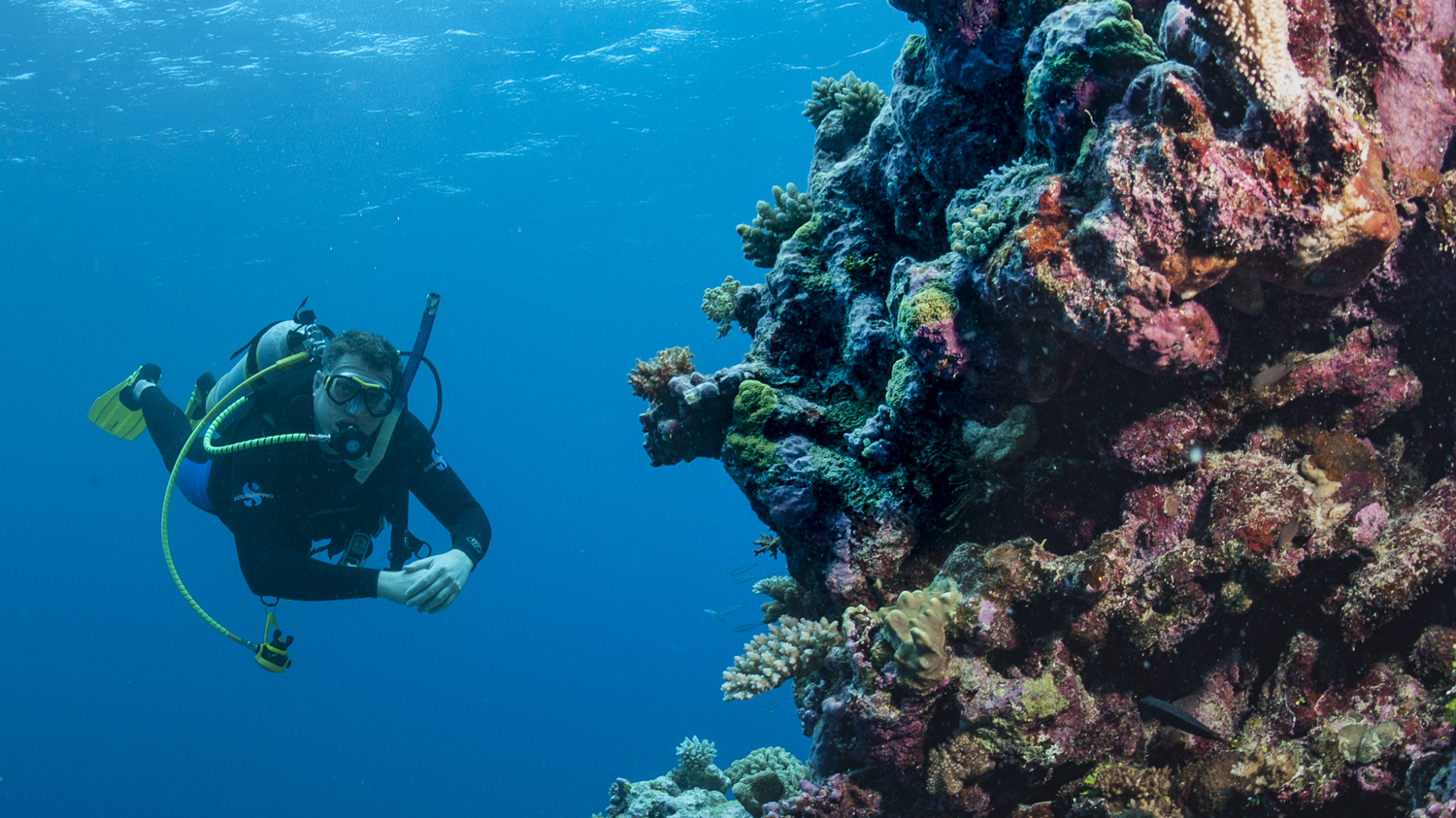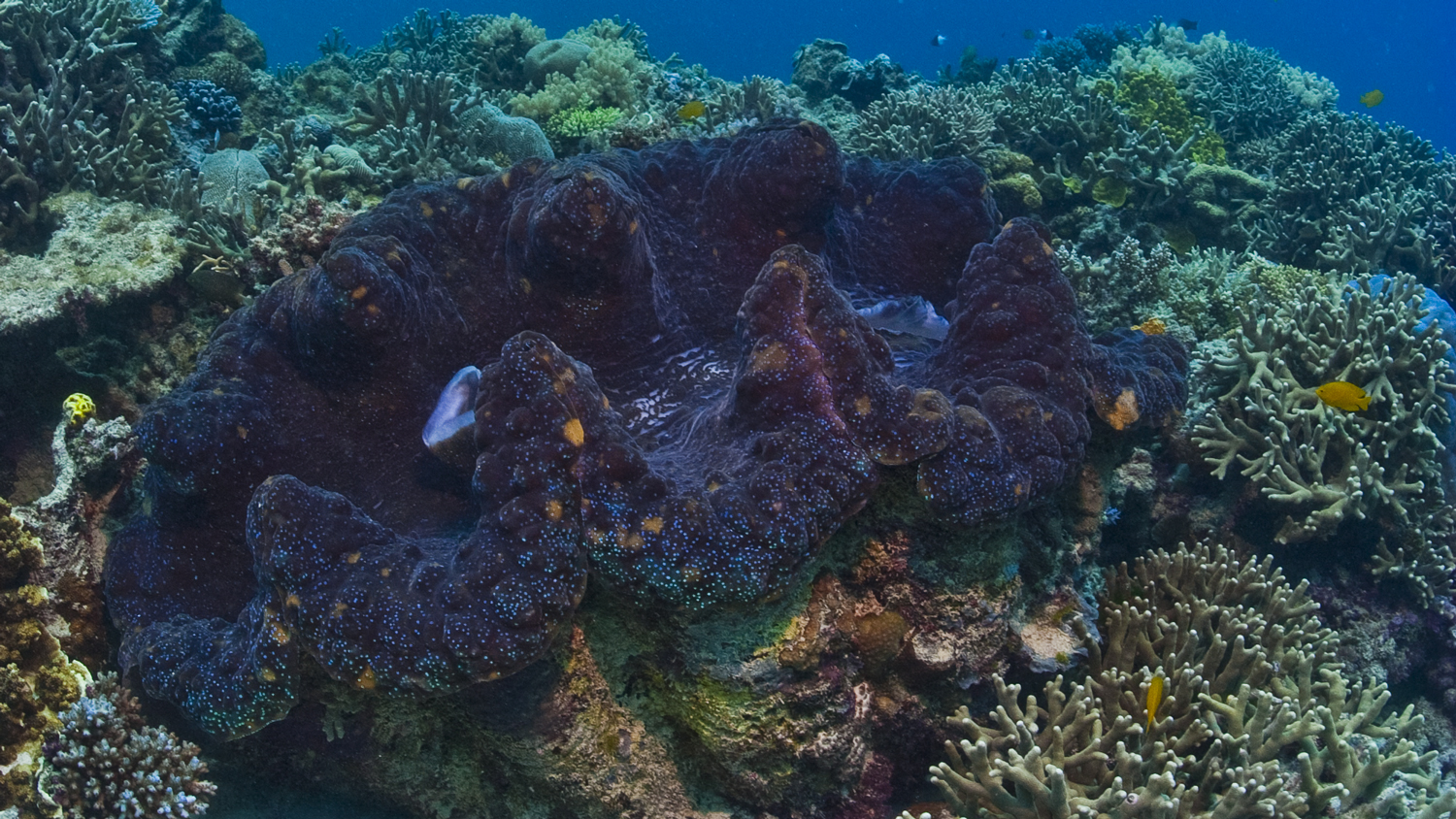 "There are countless dive sites to explore on the Reef, most of which require at least an hour travel by boat. Given that the Great Barrier Reef comprises over 3,000 individual reef systems and coral cays, it's no surprise that no two dive sites are alike," says an expert team of PADI divers. "Take a liveaboard trip which will take you to the outermost sites. The marine life you'll encounter is as varied as the sites themselves, with clownfish, reef sharks, turtles, parrotfish, minke, and humpback whales … and not to mention Wally," a famous hump-nose Maori Wrasse who reached celebrity status on Instagram for his sweet photobombing.
Level: All levels (the wreck of the SS Yongala is the most challenging).
Grand Cayman
Cayman Islands
Crystal clear waters, stunning offshore wall dives as deep as 6,000 feet, sunken shipwrecks, even sharks — it's all hidden in the Grand Cayman, which is also a favorite spot for its encounters with stingray and turtles.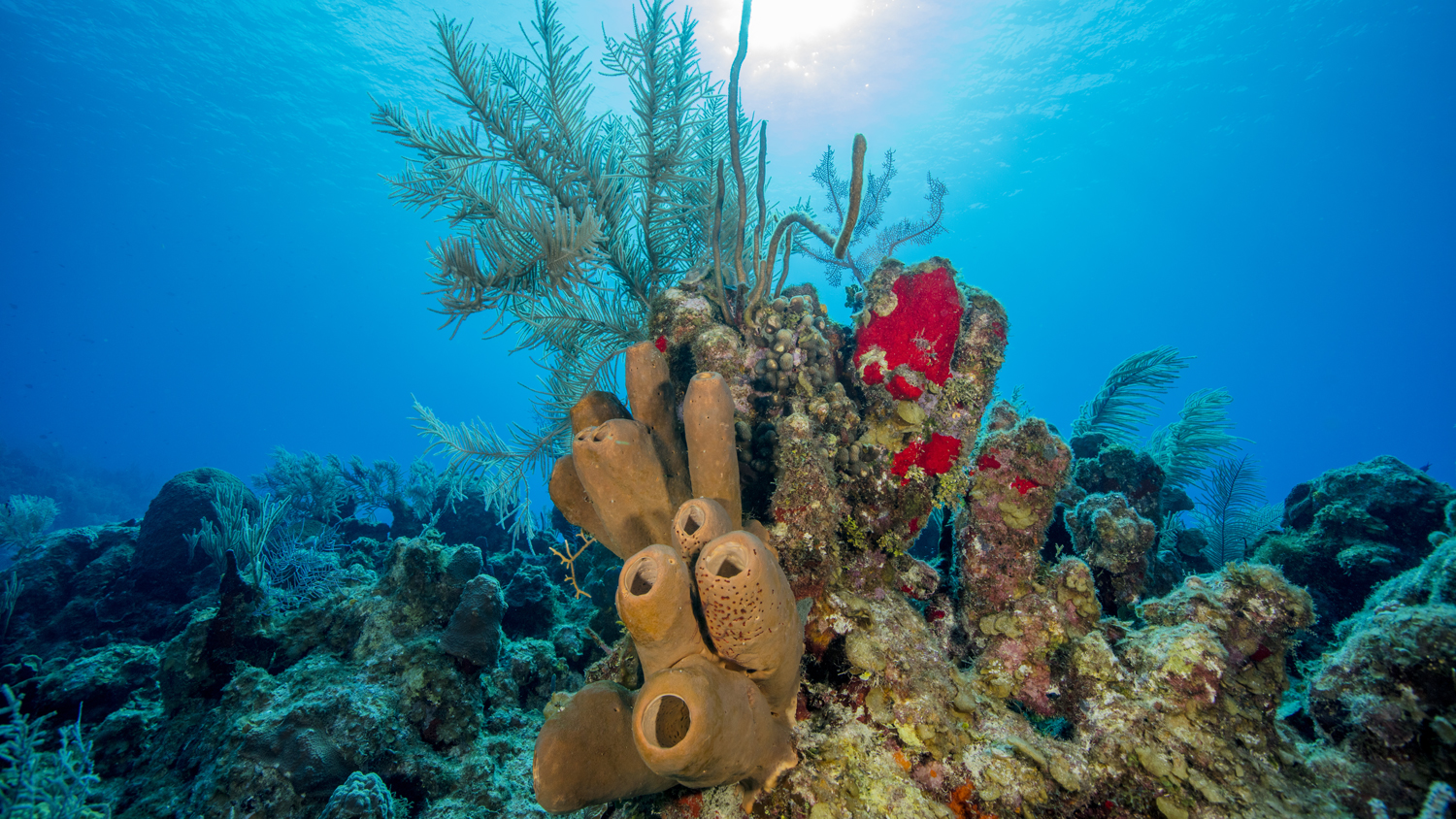 "Dive operators in the area specialize in personal butler-type diving, allowing divers to make the most of their time underwater," says Nick Jenny, PADI's regional manager. Recommended training to make the most out of your dives here includes the PADI Peak Performance Buoyancy and PADI Deep Diver courses to help you hover effortlessly along the walls. Feeling like exploring a wreck instead? Take the PADI Wreck Diver course.
Level: Intermediate.
Red Sea
Egypt
Egypt may be famous for its pyramids, but the most seasoned divers choose this destination for its gorgeous reefs, wrecks, and marine life diversity. "The region's wrecks, including the [SS Thistlegorm], are often listed among the world's best," says head of marketing for PADI Travel, Sandro Lonardi. "The Red Sea is also home to more than 800 species of marine life, of which 10 percent is endemic. Shoals of sharks, including reef sharks, oceanic whitetips, hammerheads, tigers, and threshers, can be seen. Plus, whale sharks, dugongs, and dolphins sometimes surprise lucky divers."
Many of the Red Sea's diving hotspots are suitable for all levels, adds Lonardi. However, southern dive sites and liveaboard routes are more suited to advanced divers. To make sure you're ready for diving in the Red Sea, consider enrolling in the PADI Deep Diver, PADI Drift Diver, or PADI Advanced Open Water Diver courses.
Level: All levels.
Darwin Island
Galapagos Islands
A naturalist's dream, Darwin Island is located 600 miles off the west coast of Ecuador. The famous archipelago was an integral part of Darwin's Theory of Evolution, which becomes evident the moment you dive underwater. See marine iguanas, Galapagos penguins, and Galapagos sharks within a unique biodiversity that also houses hammerheads, whale sharks, manta rays, and mola mola (just Google it).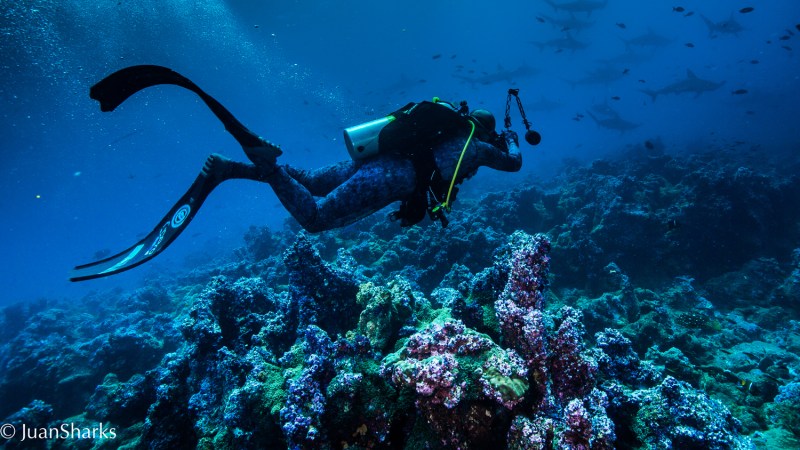 "When you dive into the Galapagos, you practically dive into a natural history textbook," says Lonardi. "Keep in mind, underwater conditions in the Galapagos can be rough, and the current is often on the strong side. Some experience with current is a prerequisite for diving here. Many operators require divers to have 50 or more logged dives."
Due to challenging dive conditions, it's advisable to be at least a PADI Advanced Open Water Diver. Taking the PADI Drift Diver course is highly recommended, while the PADI Digital Underwater Photographer course will allow you to capture amazing photos.
Level: Intermediate to advanced.
Silfra Fissure
Iceland
Silfra is located directly on the Mid-Atlantic Ridge, a truly remarkable site given it is a massive crack in the Earth caused by the steady separation of the Eurasian and North American tectonic plates. "There's nowhere else in the world where divers can dive between two continents and place one hand on each tectonic plate," says the expert divers at PADI. Silfra also boasts crystal clear, filtered glacier water from Langjökull glacier, which fills the crack. "It's actually the best drinking water you can find – feel free to take a sip on your dive!" says PADI. "But keep in mind, Silfra is 2-4 degrees Celcius year-round, so it is pretty cold! It's very important to dress well to be prepared for the temperature both in and out of the water."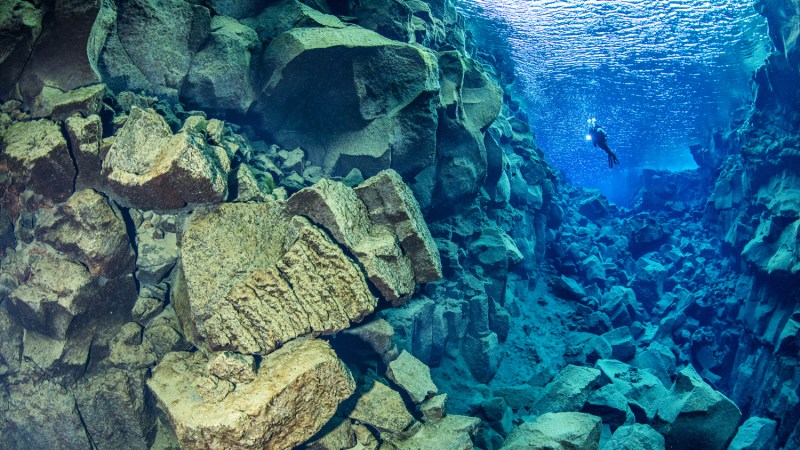 Thingvellir National Park requires all divers to be certified (PADI Open Water Diver or equivalent). The park also requires all divers to have completed a dry suit specialty certification. If a diver does not have this certification, the national park will accept divers with 10 logged dry suit dives in the past two years to come on tour. These dives need to be confirmed by an instructor's signature.
Level: Intermediate to advanced.
Raja Ampat
Indonesia
Raja Ampat is known as a "species factory," which is not an exaggeration. Located off the Northwest tip of Indonesian Papua, this spot is the very heart of the Coral Triangle and home to more species of fish, marine invertebrates, and coral than anywhere else in the world (to be specific, 1,500 species of reef fish and 550-plus of coral, with more discovered each year). "Keep your eyes peeled, as the corals provide homes to colorful reef fish, octopus, cuttlefish, and pygmy seahorses. Green and Hawksbill Sea Turtles are common sightings, and reef sharks and manta rays cruise past in abundance thanks to a ban of shark and manta fishing that was established in 2010," says Sabine Templeton from Misool Eco Resort. Bonus? Expect visibility of 18-20 meters (and up to 40 meters from January to March).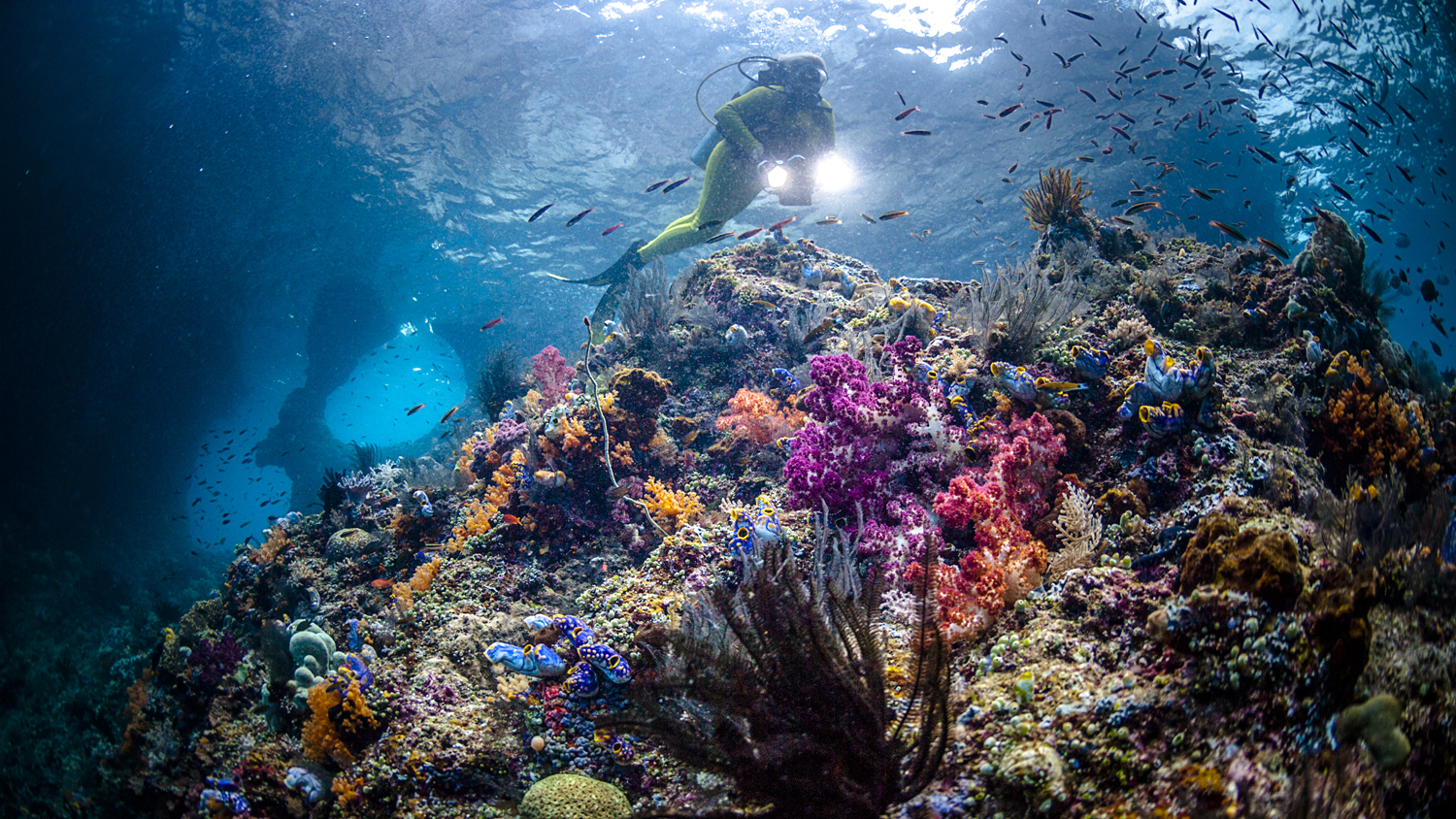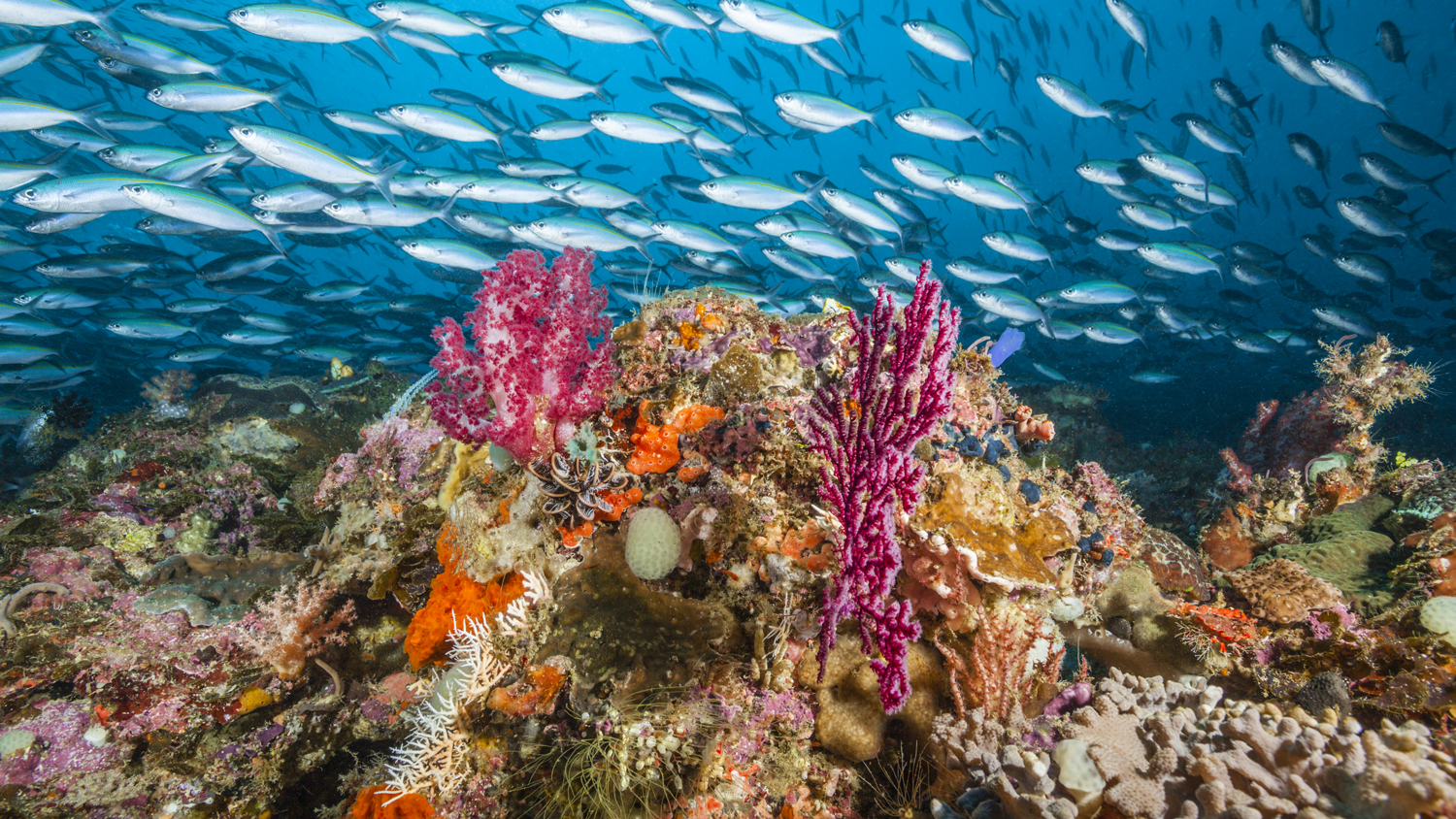 "Ocean currents are largely to thank for Raja Ampat's incredible dive sites and, depending on the moon phase and tide cycle, sites can vary from being accessible to Advanced Open Water Divers to a challenge for experienced divers or simply un-diveable," adds Templeton.
Recommended training includes the PADI Advanced Open Water Diver course, PADI Drift Diver Specialty, and PADI Peak Performance Buoyancy Course to protect the delicate marine ecosystem here. Expert tip: October to April are the best months for calm seas and marine life.
Level: Advanced.