It's not long now before airlines start up-charging for oxygen and bathroom use. Some are already charging carry-on passengers to use the overhead bin space. Year after year, the airlines are bringing in billions in checked bag fees. So, it's no wonder that passengers — and some clever companies — are fighting back. It turns out the best solution might be to travel bag-free, to instead ship your bags so they arrive ahead of you.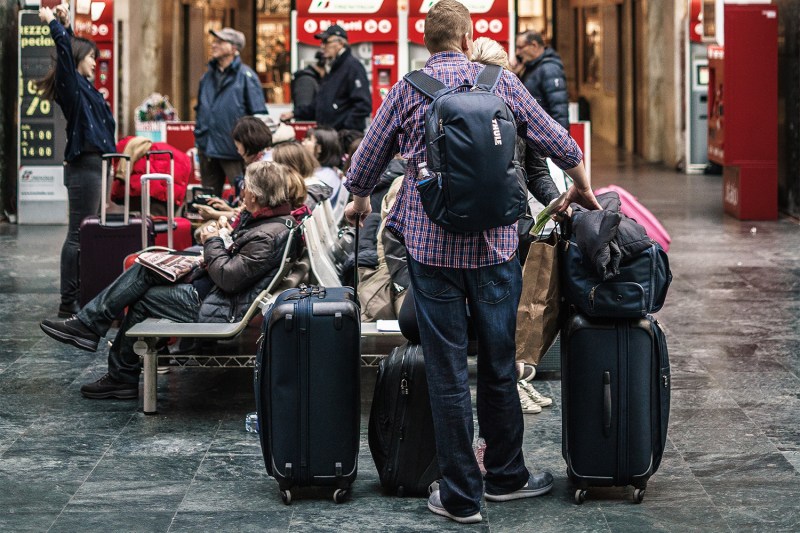 There are a handful of players in the luggage shipping game. All offer to ship standard carry-on and checked luggage, plus oversized items like skis, snowboards, musical instruments, and golf clubs. Most offer similar services like tracking, customer support, insurance, and home pick-up. In most cases, pricing is equal to or less than what you might expect to pay by traveling with your bags aboard an airline. Often, the most significant savings are for travelers shipping multiple bags. Of course, the undeniable advantage is being able to travel luggage-free — no more waiting at baggage claim and no cramming into taxis or subway cars with an armada of suitcases in tow. Here are three names to know if you'd rather ship your luggage on your next trip.
Companies that Offer Luggage Shipping
LugLess
One of the first into the luggage shipping game, LugLess streamlines the entire process better than anyone. Booking your shipment is a bit like booking a flight. From the website, travelers enter their city pair (origin and destination), dates of travel, whether the trip is one-way or roundtrip, and the size of the bag. This includes Carry-on (25 pounds or less), Checked (25-50 pounds), or Pversize (50-75 pounds).
Coverage and upsell options are available for every bag. Minimal coverage is free but offers no guarantee and passengers must take their luggage to a UPS office. Basic ($7 additional each way) and Plus (plus $15 each way) provide additional conveniences, while their flagship Premium (an extra $46 each way) coverage is refundable and includes door-to-door service, phone support, better tracking, and guaranteed delivery with up to $700 insurance.
As an example, we found pricing to ship a Checked (50 pounds max) bag from Los Angeles to New York City in mid-March starting at $43 each way with Minimal coverage. Actual prices will vary depending on your the length of your journey, the size of your bags, and how convenient you want the whole process to be.
Luggage Forward
Luggage Forward is substantially more expensive than LugLess. We found the same sample pricing for a similar sized Checked bag to be nearly twice as much. Unlike LugLess, however, they ship internationally to more than 170 countries and even to cruise ships. For for the right price, they ship everything up to and including double skis and bicycle cases. All of their shipments include guaranteed on-time delivery, 24-hour customer support, and $500 coverage.
Luggage Free
Luggage Free is similar to Luggage Forward but takes a more concierge-minded, "white glove" approach to pamper your bags every step of the way. Travelers simply pack their luggage as though they were readying them to bring to the airport. Luggage Free will pick them up from your home or hotel, ship them with daily tracking updates and $1,000 minimum insurance, and guarantee on-time delivery to anywhere in the world.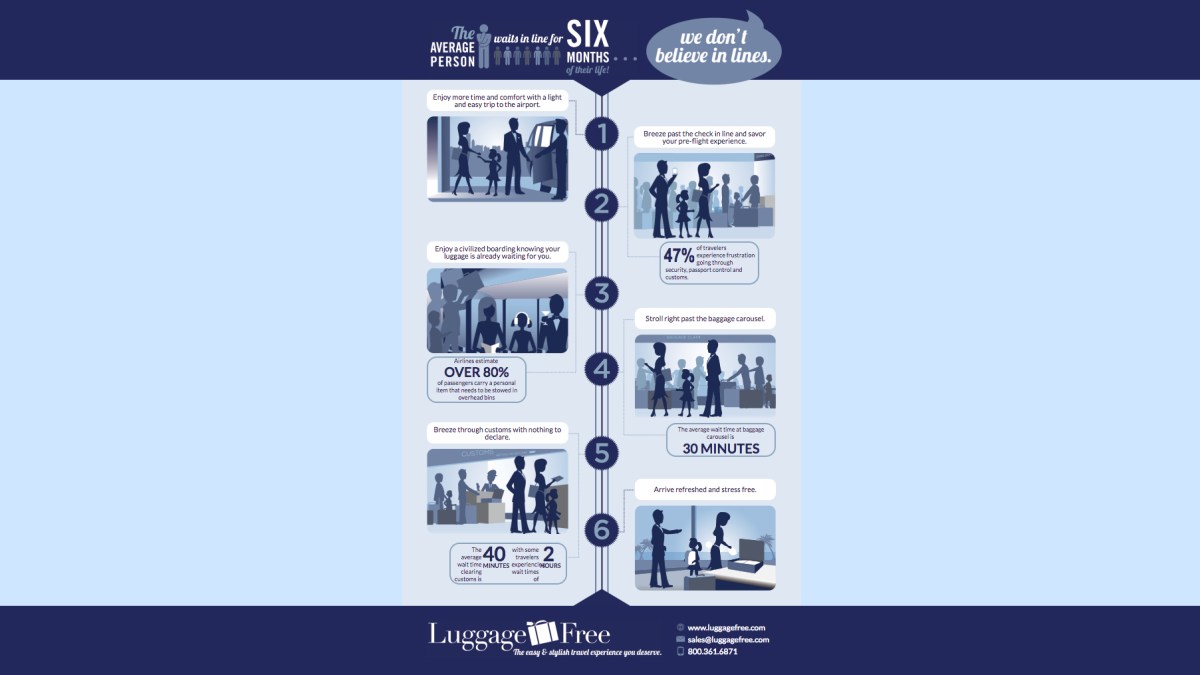 Keep in mind that FedEx and UPS do not offer Sunday delivery, so you'll need to factor that into your luggage delivery plans. Also, no matter which provider you choose, note that some hotels charge a "receiving fee" to accept packages on a guest's behalf. Depending on how fancy the hotel is, this is anywhere between $10-30. It looks like the airlines are not the only ones looking to make a quick buck on your "stuff."
Editors' Recommendations