Have you ever wanted to follow in the footsteps of famous explorers like Ernest Shackleton, Roald Amundsen, Ferdinand Magellan, or Leif Eriksson?
That opportunity is closer than you think — and, you don't have to endure extreme climates, rough seas, or a potential shipwreck in archaic sailing vessels. The popularity of expedition cruises has exploded in recent years. Now, guests can explore remote Norse settlements, waddle with penguins, even take a polar dip before retiring to luxury accommodations aboard their chosen cruise ship.
So what sets expedition cruises apart from conventional cruises?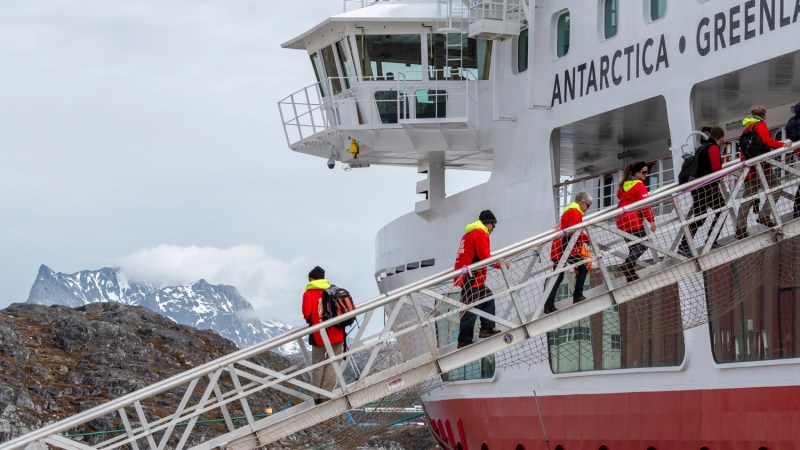 Expedition ships are generally smaller and thus have a shallower draft, allowing them access to locations that larger ships can't reach. An "expedition team" replaces the cruise director in engaging passengers with informative programs both aboard the ship and on land. In contrast to conventional cruises, which employ the use of traditional tenders, expedition cruises utilize rigid inflatable boats (RIB) to transfer passengers to and from the ship for adventures ashore. And finally, expedition cruises also have a lot of flexibility built into the itinerary to take advantage of impromptu wildlife sightings and the ability to change direction as needed to take advantage of weather and sea conditions.
"We're not cruising, we're exploring," said Øystein Knoph, vice president of global public relations for Hurtigruten, one company offering such adventurous cruises.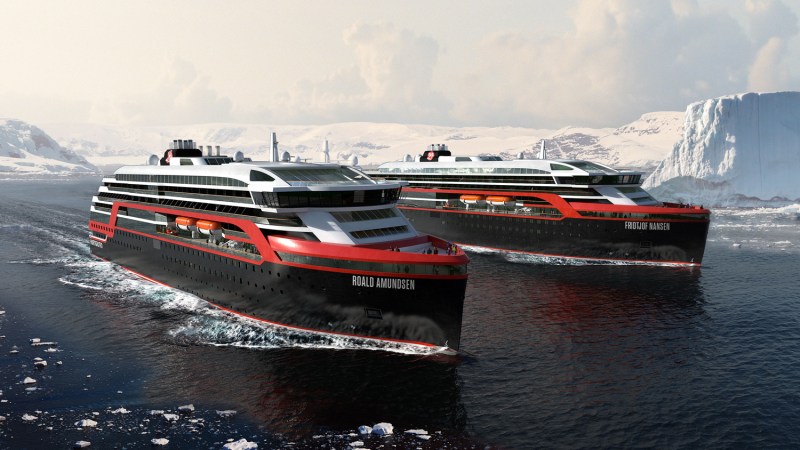 According to Knoph, adventure travel in general, and expedition cruising in particular, are among the fastest growing global tourism trends. "I like to think of our expedition ships as floating, premium, quality basecamps," stated Knoph. "We take our guests to places that only expedition ships can reach, some are not accessible by any other means of transportation, as well as achieving all of this in a responsible and environmentally friendly way."
Other advantages of embarking on an adventure aboard an expedition ship include daily presentations by experts such as renowned wildlife photographers and scientists or naturalists who will often discuss what to expect at your impending destination and professionally guided excursions, all while exploring remote corners of the globe.
Here are a few expedition cruise lines to consider when planning your next off-the-beaten-path adventure.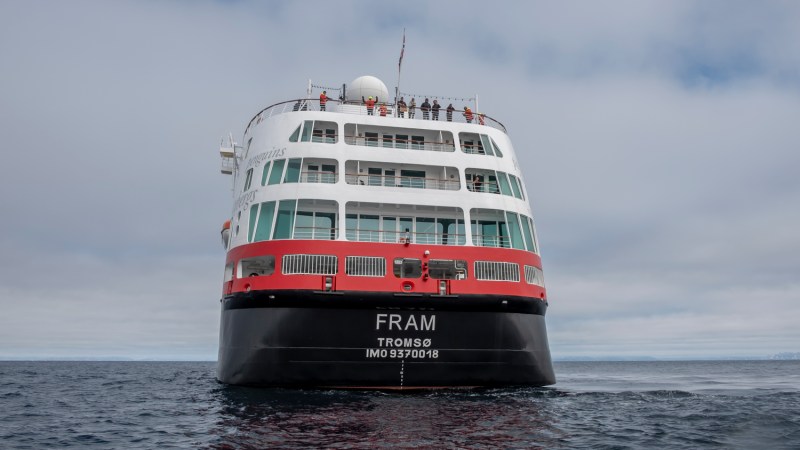 This year, the Norway-based company celebrated 125 years of expedition cruising. Passengers can choose from expeditions to more than 200 destinations in 30 countries from pole-to-pole, including Antarctica, South America and the Caribbean, the Northwest Passage, Greenland, Iceland, Svalbard, and, where it all began, the spectacular Norwegian coast. As the ships are regularly visiting extremely sensitive environments, the company has implemented numerous market-leading initiatives including new hybrid technology explorer vessels (2019 and 2020) with plans to convert multiple existing ships to hybrid LNG-battery power. Additionally, in July 2018, Hurtigruten banned all unnecessary single-use plastic across the entire fleet of ships.
Founded in 1958 as Lindblad Travel, the company formed with a mission to take guests to the most remote and pristine places on the globe. In 2004, the expedition-based company embarked on a truly unique partnership when it joined forces with National Geographic. Today, the company has offices in both New York City and Seattle and operates its own fleet of 10 ships around the globe.
With over 900 destinations across all seven continents, Silversea can take you to the world's most remote locations in style. All accommodations aboard the line's small luxury ships include ocean-view suites that include butler service, and most include private verandas. With ships ranging in size from 50-304 suites, the company provides intimate elegance, fine dining, and personalized service.
Editors' Recommendations