Once that weather warms up, we can't wait to race to the most amazing vacation spots. Whether we like that everyone else on the planet also is going there or not, there are specific summer destinations that we will go to, no matter what. Google Flights did the work and tracked where the summer travel is likely going to happen. From solo travelers to couple's retreats, look at where the crowds want to flock to.
The most checked-out places
Make sure your passport is up-to-date, book that flight, and see if you'll join other vacation-goers to these popular spots. With a group of friends or the whole family, these are where most people have their eyes pointed.
In the US
We really don't think of hot, sweltering New York City as the premier summer destination, but other people certainly do. But Orlando being on the list isn't a surprise. The theme parks couldn't hold an extra person during the summer months if they wanted to, and the beaches are just as crowded.
Outside the US
Oh, how beautiful a holiday to Rome or London would be. Especially for those in the US, visiting those places would require a longer stay, so they make perfect summer vacation hangouts.
When isn't Cancun a destination spot, though?
Not the most popular, but still high on the list
In the US
Boston is stunning in the fall, but everyone should visit when they are able to. Seattle has a lot of festivals and plenty to do to fill your schedule.
Outside the US
These destinations are a bit interesting. A little all over the place, but we would take an extended trip to any of them.
Where couples want to go
Ready to cuddle up with your partner this summer? Then see where other couples might be doing that, so you know if you also want to go there or try somewhere else.
Turks and Caicos

Bora, Bora

Jamaica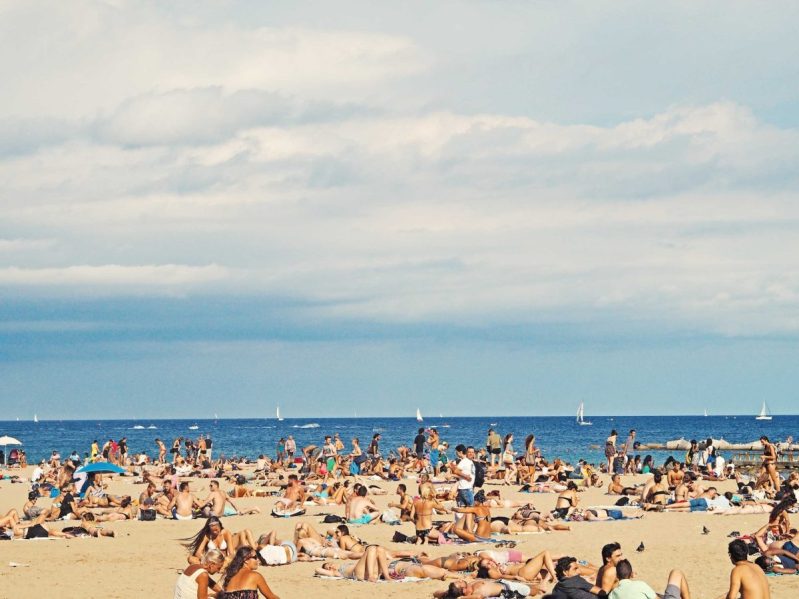 The solo traveler
Maybe you want to eat, pray, and travel by yourself this year. There are a few places where you could do that with other solo adventurers. Don't worry about if you should book that trip and just do it. Google Flights reported that searches for travel destinations for singles jumped 120% over last year. So don't wait, just book your ticket.
As a friendly reminder — if you plan on going overseas anywhere, get those passport applications in now. With increased travel means the usual waiting period for a passport gets stretched out by a few weeks, and you don't want to miss that flight out.
From June, when most kids get out of school, until August, when they go back, if you, your family, or a group of friends are booking a flight to make the most of your summer vacation, know the spots that are likely to be busy.
Editors' Recommendations