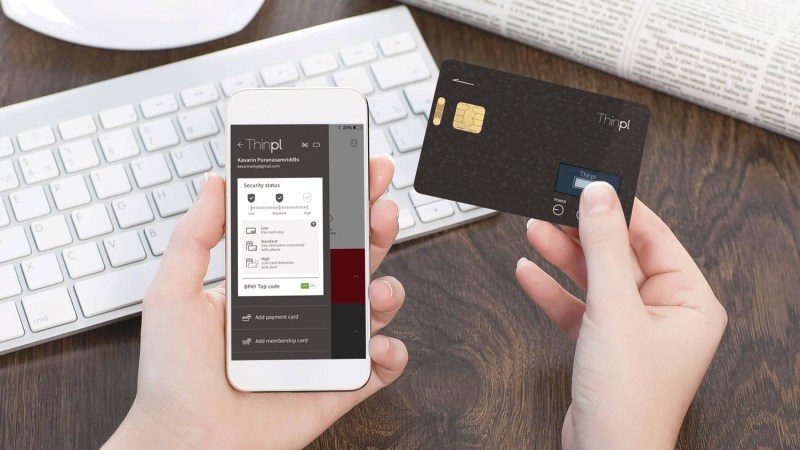 One day we'll look back on paper currency and plastic credit cards with fond nostalgia. That day is coming soon thanks to the lightning pace of new technology like that found in modern smart cards. These singular cards aim to consolidate the contents of your entire wallet onto one versatile multi-use card.
While there have been plenty of dead-in-the-water competitors (most notably Coin and Plastc) on the market, Fuze Card stands out. It boasts the same technology and high-tech internals to allow users to eliminate wallet clutter by combining up to 30 cards into one. But, a long list of additional smartphone-linked features makes it a far better product, especially for security-conscious travelers.
First and foremost, it's equipped with location tracking so users can receive smartphone notifications if the card is left behind. What's more: if it's indeed lost or stolen, a remote wipe feature allows you to "brick" the card (erase its contents) with the push of a button. It's further secured for one-time transactions — like handing the card over to a waiter — after which the card will automatically lock. EMV chip technology is also in the works, but usage is limited until January 2018. The makers claim the card works anywhere your existing credit cards do, including hotels, restaurants, farmer's markets, and ATMs. It can even store gift card, reward card, and ID card data.
From a usability perspective, we love the e-paper display. Via the same technology that powers Amazon's Kindle, a tiny, front-mounted screen reveals the current card to be used. The user can easily swipe through their virtual wallet with the touch of a button. All of this is packed into a 0.03-inch tall form factor (the same thickness as a standard credit card) with a rechargeable battery that promises a month between charges–perfect for travelers.
As of June 2017, the project has raised well over one million dollars (against a meager goal of just $50,000) on Indiegogo, so it has plenty of backers. The first Fuze Cards are slated for delivery in September 2017 with pre-order pricing of $89 USD (plus shipping) for the standard version or $129 USD (plus shipping) for the EMV chip-enabled version. All kits include the Fuze Card, a card reader, and a portable battery charger, plus smartphone app compatibility for iPhone and Android devices.