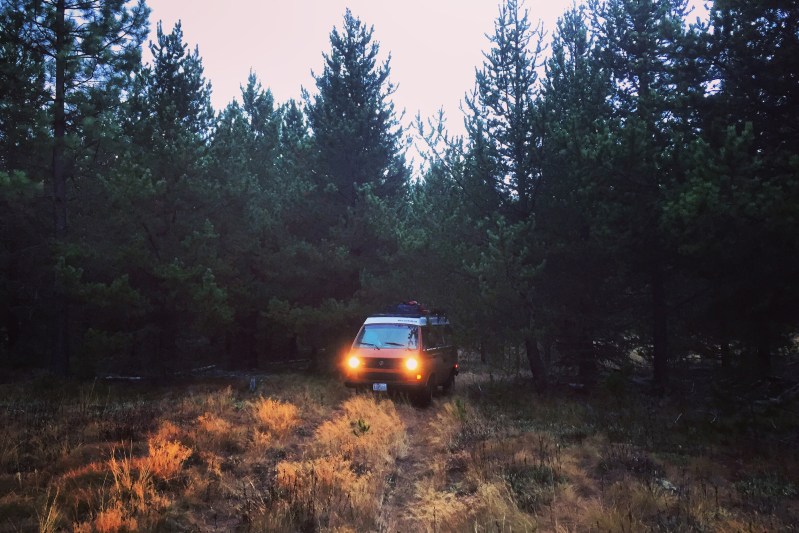 Pulling up stakes and diving headfirst into the van life has never sounded sexier than right now. International travel is limited for most Americans, many of us are working from home (or anywhere we can park our campervan or RV), and the country has fully settled into a life of remote everything. If you're still not convinced van living is for you, however, why not kick the tires a bit? Black Forest Westfalias wants to help you decide.
As its name implies, Seattle's Black Forest Westfalias rents authentic, vintage VW Vanagon Westfalia campervans in the Pacific Northwest. Inside and out, they're every bit as retro-cool as you remember or, at least, have seen in movies. Every campervan in Black Forest's fleet is kitted out with thoroughly modern features. These include a beefy, lifted off-road suspension, bigger all-terrain tires, and a re-powered Ford Zetec DOHC engine, so they're ready to tackle the rugged terrain of the PNW. Creature comforts include upgraded, three-window canvas tents and auxiliary batteries to keep your iPhones and GoPros topped up. There's even a propane-powered kitchenette with a stove, refrigerator, sink, faucet, and a 14-gallon freshwater tank that'll last up to a week with a little clever shower management. Plus, they sleep four adults comfortably — perfect for a family or very, very close-knit group of friends.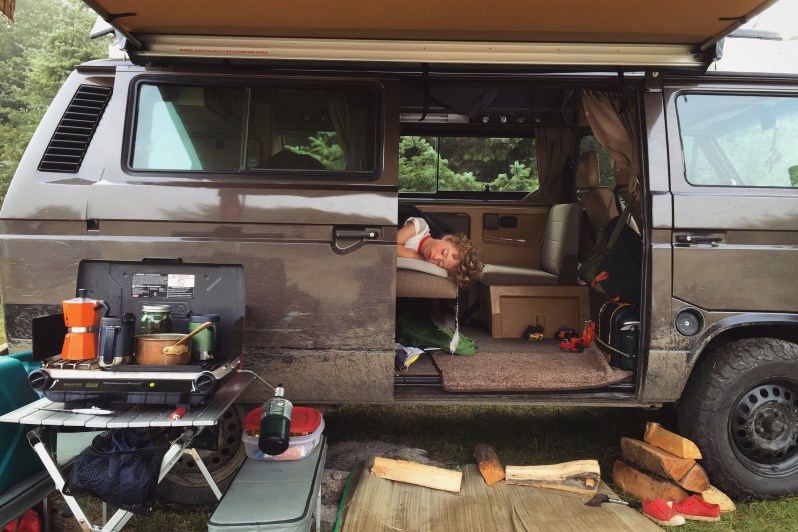 In the last decade, boutique van and RV rental shops have been popping up throughout the Western United States. Jucy, for example, offers rentals of its fully equipped camper minivans in California and Las Vegas. Colorado's A-Lodge is a one-stop shop for outdoor-sport-friendly accommodations and rugged campervan rentals. At nearly $200 per night in peak season, Black Forest's rentals aren't cheap. But they do include most of the essentials, like sheets, towels, dishes, utensils, and even a French press. Plus, they're well-equipped for just about any trip, no matter where you're going or for how long.
Beyond the basic camping necessities, Black Forest ups the ante by boasting "the region's only 100% engine-converted and trail-customized Vanagon fleet." Owner Mike Kane and his family are passionate about their Vanagon's and about exploring the Pacific Northwest. In addition to the complete overhaul of every vehicle in his four-van fleet, he offers a long list of adventure-centric add-on rentals. Everything from rear-mounted bike racks and rooftop gear baskets to canoes and camp tables is available for a fee.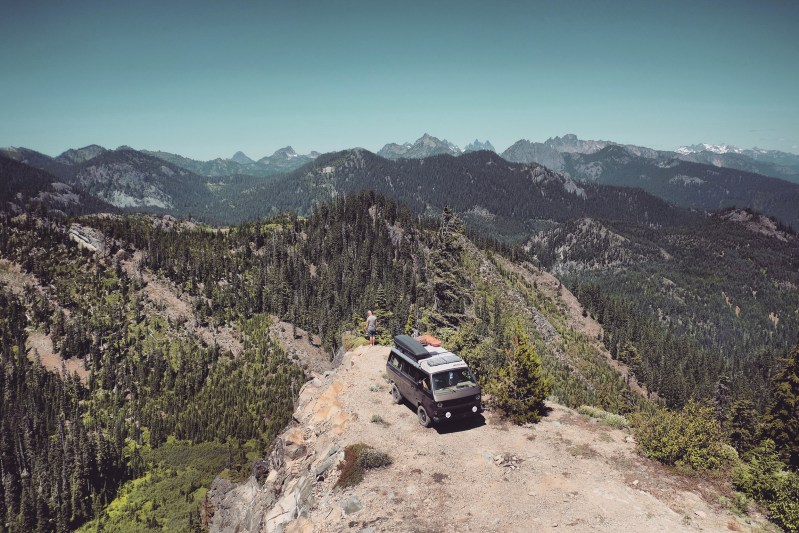 During off-peak season (from now through May 31, 2021), Black Forest is offering discounted rates of $170 per night with a three-night minimum. While we're still in the midst of COVID-19, the company is also promising full refunds up to five days before pickup in case your vanlifing plans don't go as, well, planned.
Editors' Recommendations