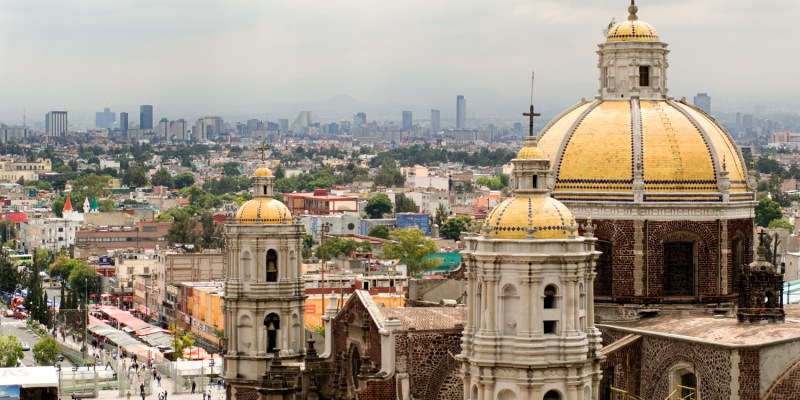 Mexico City enjoys a reputation as one of the great food hotspots of the world. Whether you're looking for local cart tacos, distinctive dishes from across Mexico, or just about anything international, there is no end to its opportunities for deliciousness. But what are the best restaurants in Mexico City?
That's a huge question that has no real answer. With over nine million residents in the city proper — an astronomical 22.3 million in the wide metropolitan area — there are just too many restaurants to even dream of trying them all. But I can say with confidence that the Mexico City restaurants recommended below should be on your list. Some are already popular locally or even internationally, while others are more off the beaten path. Whatever the case, you will enjoy what you eat.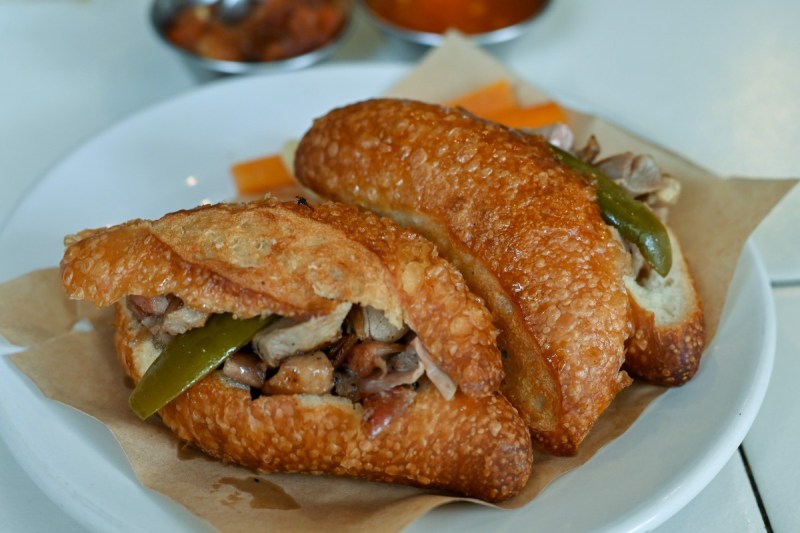 El Autentico Pato Manila
It's all about the duck tacos and tortas. Don't get me wrong, the wontons and spring rolls are great, but there is something distinctly incredible about the mains. A unique fusion of Mexican mainstays with Filipino flavors, El Autentico Pato Manila operates under the motto "the most authentic taco shop in Mexico." I don't know about that, but I do know the food is amazing.
I've been going there since it initially opened its first location in Condesa, and wasn't surprised when branches sprang up in Roma and Polanco. Now it just opened its latest shop in Coyocan and seems to be taking over the city — good. I hope it does.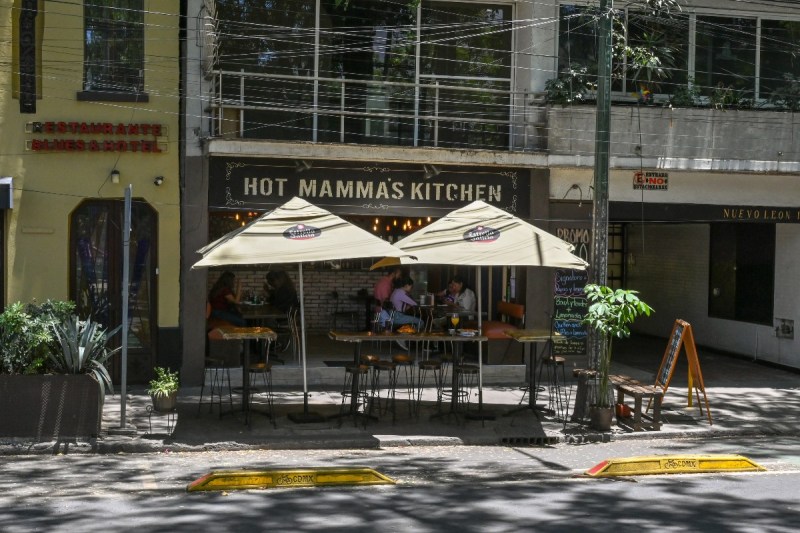 Hot Mamma's Kitchen
Located along the thoroughfare of Nuevo Leon, Hot Mamma's Kitchen offers a variety of tasty flavors from the United States' southern region, but the chicken and waffles is the standout. This is the ideal hangover spot thanks to its perfect post-booze menu (it even offers a "Hangover Kit" platter) and solid weekend people-watching.
I first ate here just a few days after it opened, when it was just the Louisiana native owner running the show. Since then it's become a popular brunch spot.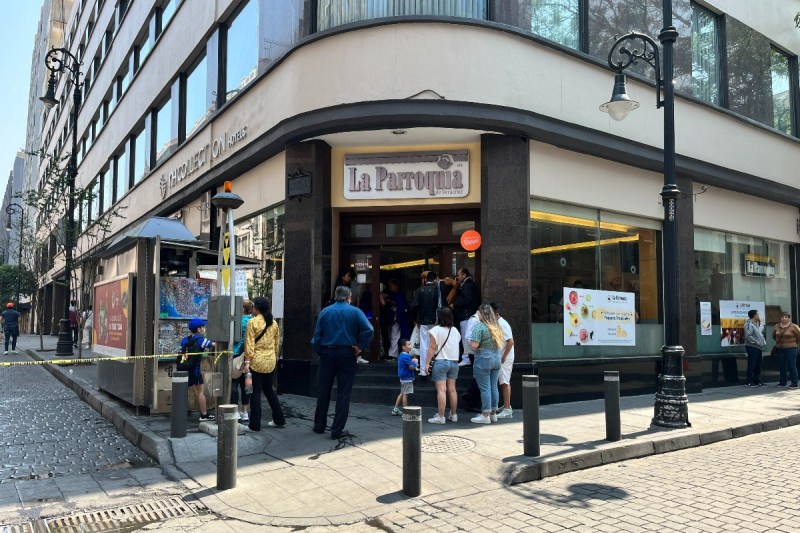 La Parroquia de Veracruz
There are several locations scattered around the city, but I'm specifically recommending the one that sits directly in the heart of El Centro across from the Hotel Umbral, just off the plaza Zocalo. A bustling all-day establishment that leans toward breakfast and lunch, this is the perfect place to enjoy a variety of classic Mexican dishes while exploring the city's central area.
Popular among locals, I particularly recommend that you come early in the day when the place is packed and a mariachi band is playing.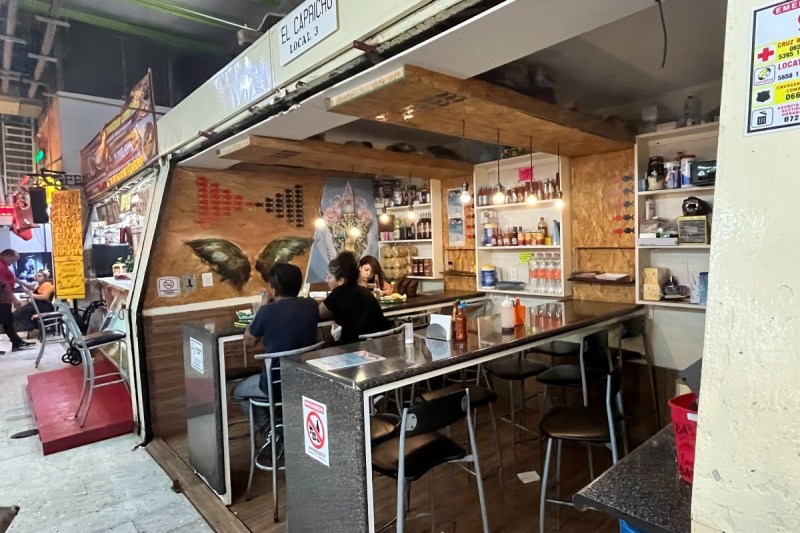 Los Ceviches, El Mercado de San Juan
A few blocks south of the city's famous Bellas Artes palace is el Mercado de San Juan, one of the most popular markets in the city thanks to its abundance of, well, pretty much anything you could want. Suffice it to say that it is a foodie paradise thanks to its vast assortment of produce, meat, handicrafts, homewares, and food stalls, among which is Los Ceviches.
As the name implies, the play here is the ceviche, but give the sashimi a whirl, too. The fish is as fresh as can be — the restaurant is located literally right beside the market's main seafood vender — and prepared to perfection.
Ojo de Agua
A breakfast and lunch spot that leans into healthy options, this is the sort of place you go for weirdly memorable avocado toast. Ojo de Agua is also known for its fresh juices, which are offered in all manner of tasty combinations.
At this point, Ojo is nothing short of renowned among the digital nomad crowd. Sometimes I am disdainful of this sort of hotspot, but I have to admit that its reputation is deserving. There are locations literally all over the city, but Condesa is the most popular.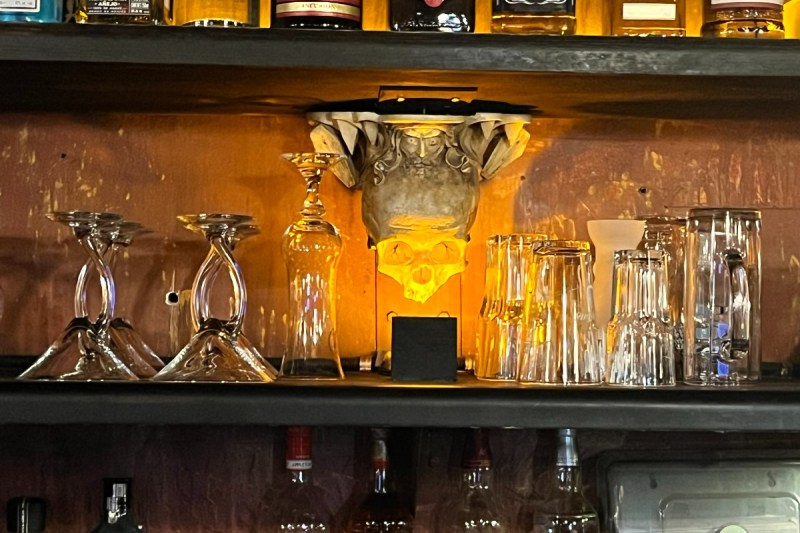 Bizarro Café
OK, I'm going to come right out and say that this isn't a place you come to for the food. The pizza isn't bad, but the food isn't the point. You come here for the vibe. A weird hybrid of gothic-punk-sports bar, it's the sort of place where rock-and-roll folk go to drink beer, pound copious shots of mezcal or tequila, enjoy some bar food, and watch a soccer (football) game while street performers entertain the outside seating.
This is one of my favorite spots to meet people, as the everyday customer base tends to be friendly and outgoing. Weekend nights it can get particularly festive.
Cantina el Centenario
For a real cantina experience, this hole-in-the-wall spot on the edge of Condesa delivers. Offering an array of tasty Mexican bar eats — tacos, tortas, guac, and so on — this is where locals come to drink plentiful quantities of cerveza and liquor, talk and laugh in high volumes, and generally cut loose. Most nights you can visit and expect to hear live mariachi music.
Editors' Recommendations