Some parts of the world have long been too costly for mere mortal travelers. But, recent shake-ups in the global economy have opened up many previously inaccessible destinations. Here are four vacation-worthy countries with the best exchange rates for Americans traveling in 2018.
Japan
There's hardly a bad time to visit Japan, but the country (even outside of Tokyo) can be insanely expensive. So, when the exchange rate hits a near 10-year low in favor of the U.S. dollar, it's probably time to start packing your bags. Want more of a reason to go in 2018? With the Olympics coming to the capital city in 2020, expect exchange rates to shift in favor of the Yen beginning next year.
Compare the Exchange Rate:
Five years ago: USD $1 to 93 Japanese Yen
Today: USD $1 to 110 Japanese Yen
Check Out:
You don't need us to tell you Tokyo is an amazing city — one worthy of an entire two-week vacation. But, for serious contrast, don't miss Kyoto, which is often considered the cultural hub of Japan. Its ancient shrines, bamboo gardens, and beautiful cherry blossom-lined streets are worth a visit in their own right.
Indonesia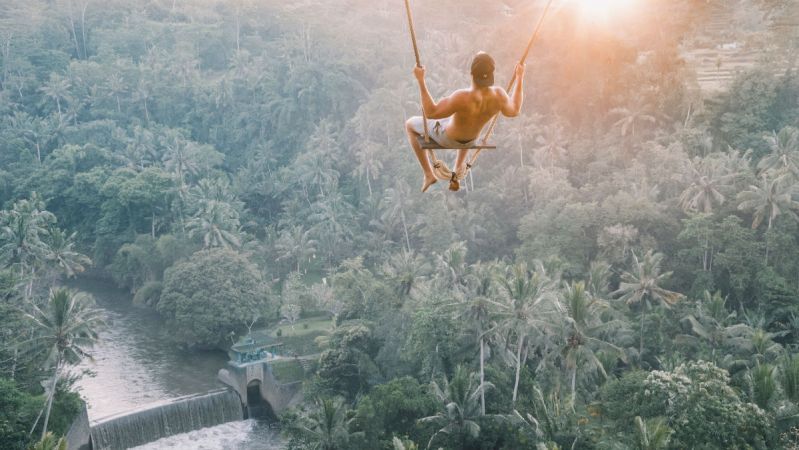 Southeast Asia — notably Vietnam, Thailand, and Cambodia — has long been a bargain paradise for American budget travelers. Indonesia, in particular, is now more affordable than ever. Hotels, food, tours, and travel within the country are all insanely cheap. Add to that an incredibly friendly people, some of the most beautiful temples in the world, and breathtaking tropical beaches. It's not only an ideal spot to travel well without breaking the bank, but a destination worth moving to.
Compare the Exchange Rate:
Five years ago: USD $1 to 9,700 Indonesian Rupiahs
Today: USD $1 to 14,200 Indonesian Rupiahs
Check Out:
Bali is worth a visit, of course, but every other traveler to Indonesia knows that too. Head to Lombok for a more relaxed pace without the tourist congestion.
Colombia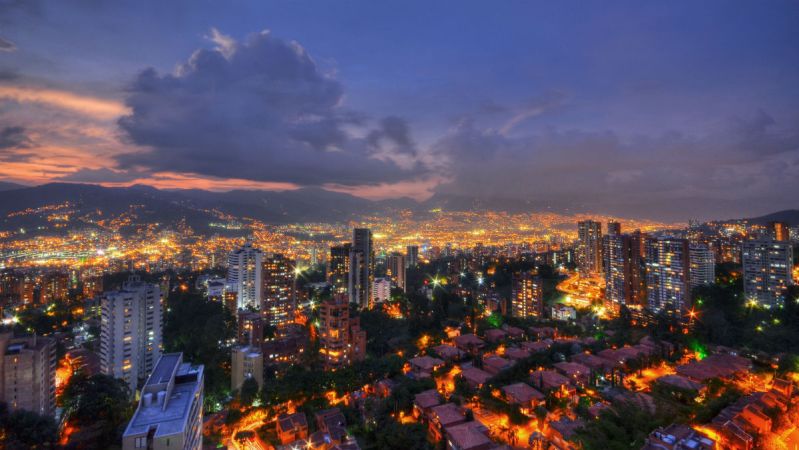 Exchange rates often react to political instability or civil strife — neither are good reasons to want to go anywhere no matter how cheap it seems. However, Colombia is a rare exception. In recent years, the country has grown safer and more attractive to American travelers, all while getting cheaper to boot. It's no wonder the country has appeared on many "must-visit in 2018" travel lists. What's more,we've seen roundtrip flights from the U.S. for less than USD $400.
Compare the Exchange Rate:
Five years ago: USD $1 to 1,800 Colombian Pesos
Today: USD $1 to 2,950 Colombian Pesos
Check Out:
Medellin has long gotten a bad rap, thanks in large part to that whole Pablo Escobar thing. But, the city is safer now than ever. Plus, dozens of nearby authentic and charming villages like Minca are welcoming tourists for the first time in decades. Here, travelers can get a taste of real Colombia.
South Africa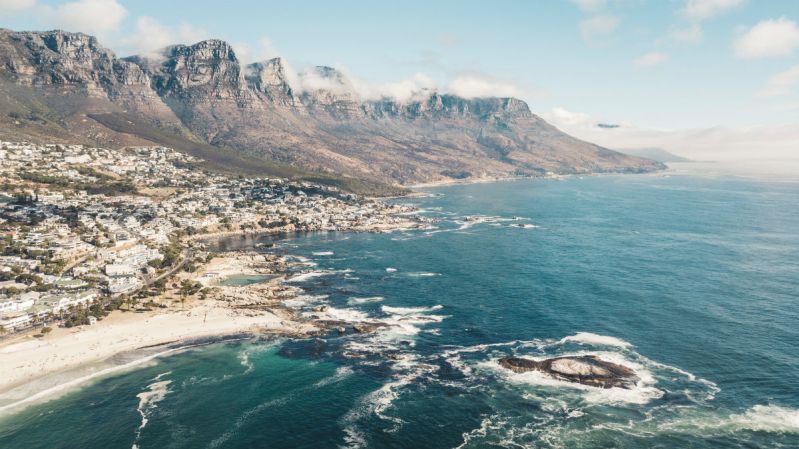 South Africa has long been a favorite among The Manual staff. Because the exchange rate between the South African Rand and the U.S. dollar is still unbelievable, we're carrying it over from the 2017 list of destinations with amazing exchange rates for Americans. While many destinations promise "something for everyone," South Africa is the rare breed that actually delivers. Roundtrip airfare from the U.S. can be pricey, although the government-owned South African Airways spends considerable effort to lure American travelers and great deals can be found. Plus, once in-country, travelers can enjoy an exchange rate that's near the best in a decade.
Compare the Exchange Rate:
Five years ago: USD $1 to 9 South African Rand
Today: USD $1 to 14 South African Rand
Check out:
Cape Town is the obvious choice for good reason. Especially for medium-term travelers with two weeks or less, it's easy to shark dive, tour wine country, experience a safari, and explore Africa's most cosmopolitan city, all in just a few days.
Editors' Recommendations