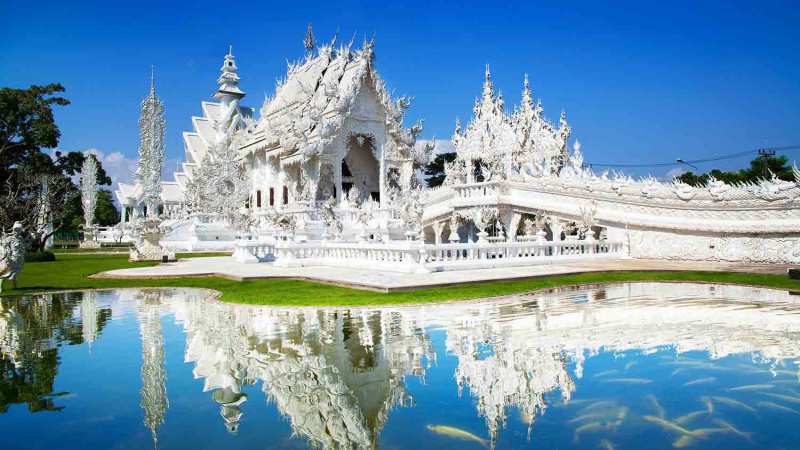 With Asia's sheer size and quantity of disparate cultures, it's easy for first-time travelers to the continent to feel overwhelmed. If you're looking for a "best of"-style primer on where to go and what to do, here are five bucket-list-worthy places to start.
Sail in Halong Bay (Vietnam)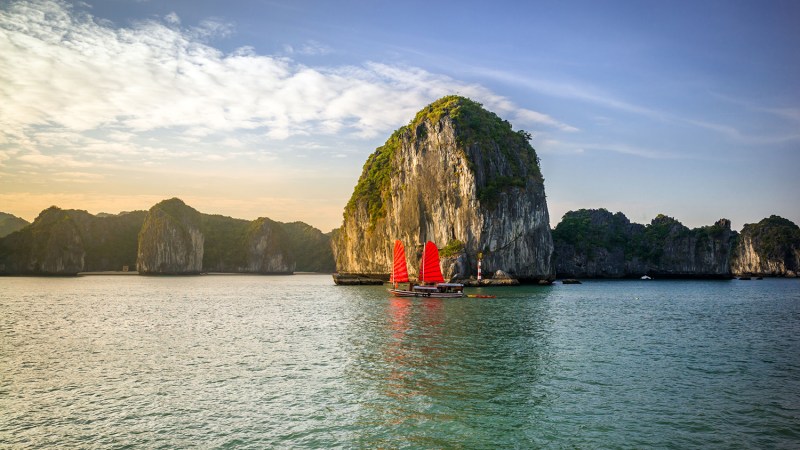 Famous for its rugged, towering limestone peaks jutting from the 600 square miles of the Gulf of Tonkin, Halong Bay is among the most photographed wonders in Vietnam. The emerald cove is dotted with roughly 2,000 islands replete with birds, monkeys, and exotic trees making it an ideal spot for wildlife and nature photographers. There's no wrong way to explore the bay, whether by sea kayak, junk boat tour, rock climbing, or scuba diving. If you'd rather see it from the shore, take a hike in Cát Bà National Park.
Hot Air Balloon Over Bagan (Myanmar)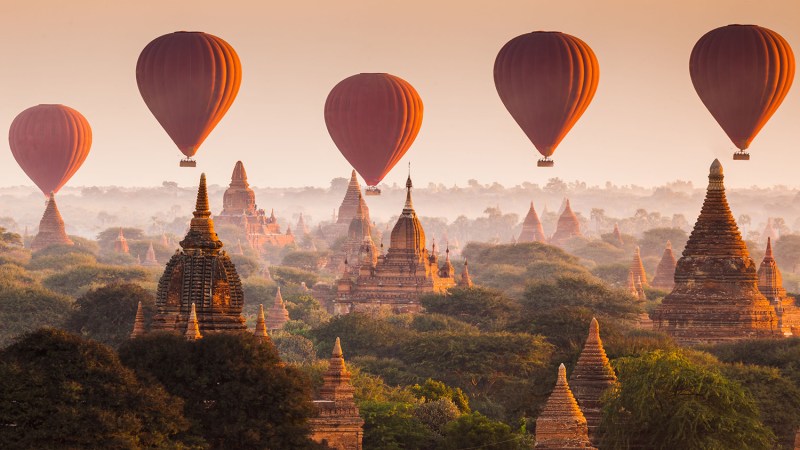 Even for those who may not be spiritual, the plains of Bagan boast an undeniable mythical quality. As the capital of the ancient Kingdom of Pagan, the site was once home to more than 12,000 temples. Today, 2,000 still remain, all of which provide a stunning backdrop for a sunset hot air balloon ride. It's among the most photographed places in all of Southeast Asia and, with one visit, it's easy to see why.
Play at Boracay Island (Philippines)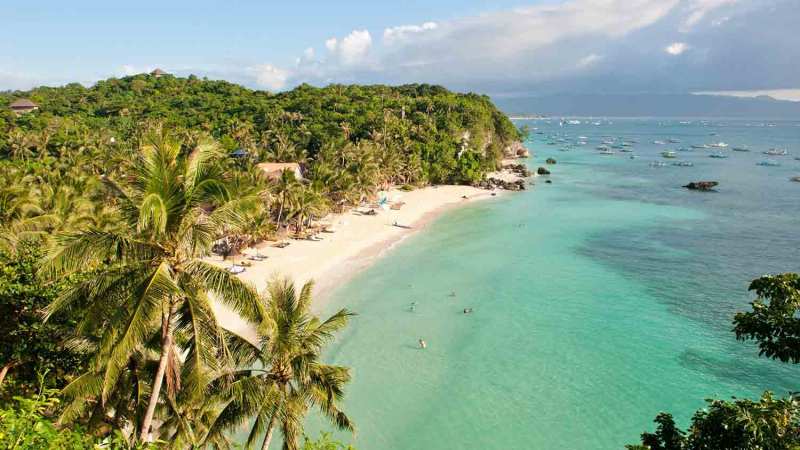 Boracay is a mainstay of the Southeast Asian backpacker scene. The tiny island in the Philippines is well-known for its all-night beach parties and wild nightlife that can make even Ibiza look tame. If the party scene isn't your thing, just know the island also offers more than Weng-Weng cocktail-fueled fun. It's home to beautiful white sand beaches and every manner of water sport you can imagine from diving to parasailing to outrigger sailboat rides.
Tour Wat Rong Khun (Thailand)
Thailand boasts more than 33,000 Buddhist temples, many far older than anything you'll find in the United States. However, The most popular is also one of the newest. Wat Rong Khun — known to foreigners simply as White Temple — is a curious mix of ancient Buddhist temple and contemporary art installation. The stark white exterior is reminiscent of a temple from Game of Thrones but is intended to represent the purity of the Buddha. The interior, however, is an in-your-face blend of pop culture-related murals featuring everything from Michael Jackson and Freddy Kruger to Kung Fu Panda and Terminator, all depicted amid nuclear explosions, demonic faces, and hellfire. There are even dashes of Hello Kitty, Harry Potter, and Superman. It's a fascinating stop on any visit to Asia if only for its sheer absurdity.
Explore Angkor Wat (Cambodia)
Many of the world's bucket-list-worthy tourist attractions can feel overhyped once you finally visit them in-person. Not so with Angkor Wat. The Cambodian landmark is the largest religious monument in the world, and arguably the most visited in all of Southeast Asia. Even the most hardened traveler will be awed by the 150-square-mile complex which, incidentally, took more than 30 years to build. While it's possible to see the highlights — like Ta Phrom and Bayon — in a few hours, it's impossible to capture and appreciate it all in less than a day.