Paddling forgotten rivers, hiking active volcanoes, and diving with massive schools of sharks. These are the things true wilderness adventures are made of. Check out these three seriously bucket list-worthy wilderness adventures in Asia for some expedition inspiration. 
Paddle the Amur River (Russia/China)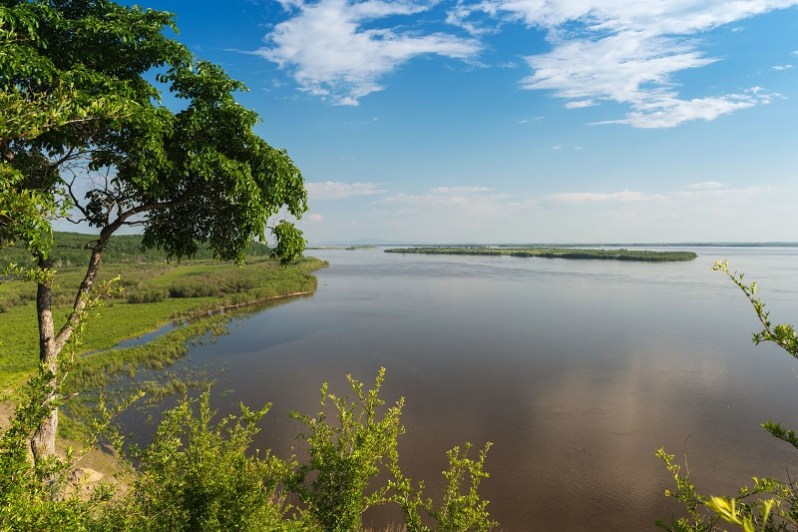 In a world perpetually carved, cajoled, and influenced by the hands of man, the Amur River is a unique waterway. It's the eighth (or tenth, depending on who you believe) longest river in the world, and the third longest among undiverted and undammed rivers. And it remains so for its nearly 3,500-mile length stretching from Mongolia's foothills to the Sea of Okhotsk off the southeastern coast of Russia. Not surprisingly, it's wild, remote, and one hell of a river to "bag" among paddlers who only recently nicknamed it "Nobody's River." Just reaching the source can require a week or more of near-impossible overland travel.
Good to know: Spotting the critically endangered kaluga is almost as bucket list-worthy as paddling the river itself. Endemic to the Amur, it's the world's largest freshwater fish, capable of reaching more than 18 feet long and 2,000 pounds (!).
Trek the Active Rinjani Volcano (Lombok Island, Indonesia)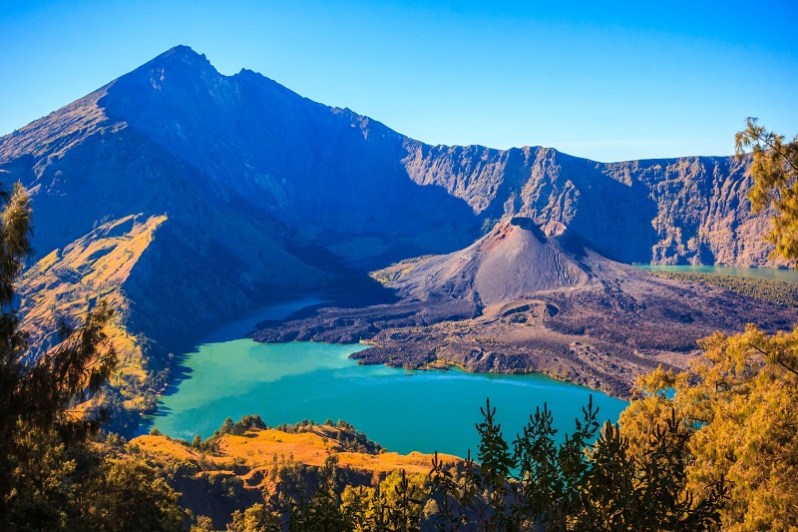 Mount Rinjani (known locally as Gunung Rinjani) is Indonesia's second highest peak and one of the country's most sacred for the thousands of Sasaks and Hindus who regularly make the pilgrimage trek to its crater. If you've ever wanted to hike an active volcano, Rinjani is a great way to check another once-in-a-lifetime item off your bucket list. While it's possible to summit without a guide, trekking with the self-named Mr. John — the man behind John's Adventures — is the better option. In 1982, he was the first to guide trekkers to the volcano's crater and to the beautiful lake, Segara Anak ("child of the sea"), that fills it. No one knows the area better.
Good to know: The most popular route to the summit takes a leisurely five days. But, for those seeking a more hardcore trek, opt for Mr. John's three-day tour.
Dive with Thresher Sharks (Malapascua Island, Philippines)
In a few short years, Malapascua Island — an idyllic patch of land set amid the impossibly blue waters of the Philippine archipelago — has become the hotspot for divers seeking up-close shark encounters. At dawn, divers begin to gather more than 80 feet below the surface at Monad Shoal. Here, large thresher sharks emerge from deeper waters for breakfast and their daily "spa treatment" as cleaner fish remove dead cells and parasites from the shark's skin. The island is one of few places in the world where these large sharks gather on such a predictable basis. The waters are also home to hammerheads and massive manta rays.
Good to know: This is no novice dive; divers need an advanced open water or deep dive certification to tackle Monad Shoal as the waters are quite deep.
Editors' Recommendations