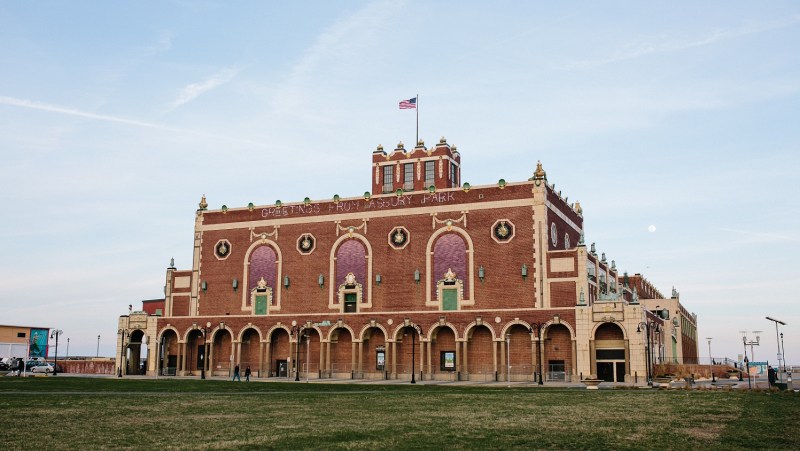 Asbury Park has come a long way from the days that Bruce Springsteen was getting his fortune told on the boardwalk and playing for the crowds at the Stone Pony. Gone are (most) of the dilapidated hotels and other buildings, having made way for fresh, high-end accommodations of all sorts. New restaurants and bars have opened and now thousands flock to the beach-side town every year to do more than just pay homage to the Boss.
Perhaps the best part about AP? It's close as hell to New York City. New Jersey Transit runs multiple trains a day down the shore, getting you there in between 90 minutes and two hours, depending on the time of day you go. For $32.50, you can sit back, relax, and not have to worry about battling shore traffic or paying tolls getting to and from real life.
With so many new establishments popping up, though, the question then becomes what to do.
Eating and Drinking
One of two breweries in the city (the other, Dark City Brewing Company, is well worth a visit as well), Asbury Park Brewery may be a little hard to find at first—the parking lot looks like the end of the road), but once you make it to the tap room, the craft beers are great for quenching your thirst on a hot beach day. Go for the 4/4 (A Session IPA) or the XPA, an American "extra" Pale Ale.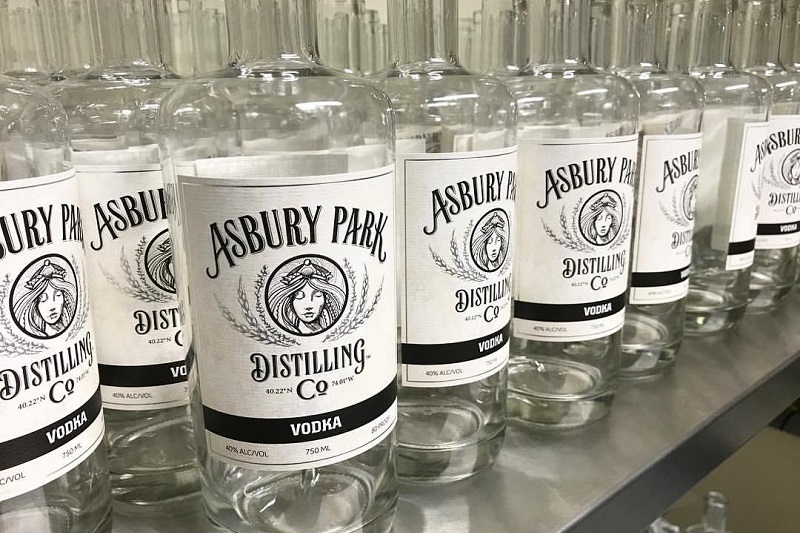 The newest entity to join the alcohol-making ranks in AP, Asbury Park Distilling is connected to the Asbury Park Festhalle (more on that next) and has just started making spirits. They will be producing a whiskey eventually, but for now you can visit and check out their vodka and gin.
Asbury Park Festhalle & Biergarten
If you need a cold German beer and a hot pretzel, this is the place to go. Great German food complements the wide range of German brews (in total, you can choose from over 100 beers) that you'll find both in the Festhalle itself, but also on the rooftop bar—which, let's be real, why wouldn't you want to raise a stein of Hefeweizen on a rooftop during the summer?
Named after the two most famous female pirates, Anne Bonney and Mary Read, this chowder house has a mouth-watering raw bar (with both east and west coast oysters, shrimp, clams, and more) on top of a wide range of hot and cold options (the Chowder Dog, Lobster Roll, and Spanish Octopus are all solid options). It wouldn't be a pirate-inspired place, though, without an extensive rum bar (over 60 rums) and tiki-inspired cocktails to go with the seafood.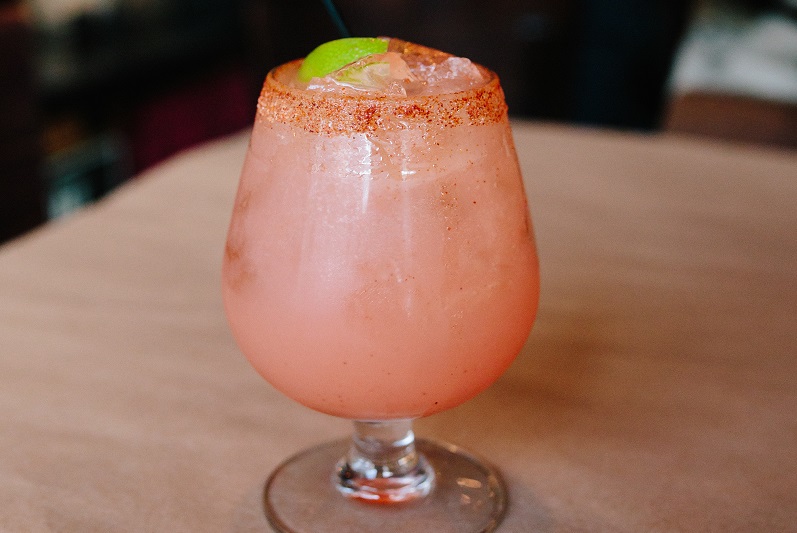 With witty maxims and jokes plastered to the walls, Brickwall Tavern serves up not only a great bar environment, but some tasty cocktails to boot (including a hot chocolate that has bourbon and bacon in it that should, even though it's not, be called The Best Cocktail Ever). The Burger Burger (two patties of ground short rib, chuck, and brisket), the fried chicken cutlet BLT, and the perogies are all must-haves.
You've got to start the day somewhere. If you're not heading to Frank's Deli for a Taylor ham, egg, and cheese sandwich (of if you can't get in, or if you've already gone), head to Café Volan for all your caffeine needs. The regular coffee is great, but their lattés and other coffee-based beverages are even better and will wake you up in no time.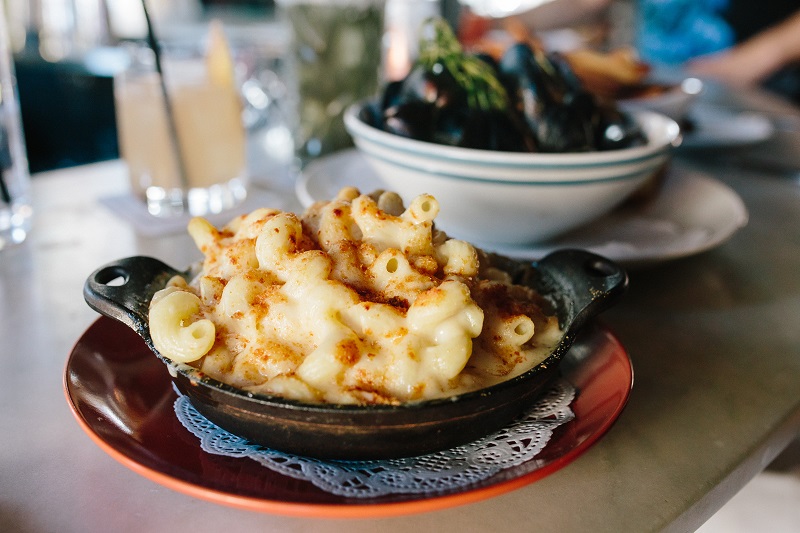 An upscale establishment that has two bars inside, Pascal & Sabine is where you'll want to go if you have someone you want to impress. The cocktails are creative and balanced, and the food (such as the moules frites, mussels and fries) calls to mind European brasseries in the best way. If you can find a seat at the small bar, do it. The intimate cocktail experience is well worth it.
Playing
Technically, in Jersey it's called the Shore, but you can't go to Asbury Park without stepping foot on the sands. After a morning of brunch-drinking, it's a great place to pass out for a little while (and work on your tan simultaneously). There are certain days (such as Fourth of July, etc) that the beach is only open to badge holders, but a badge is only $5 a weekday and $7 on weekends.
A newer performance venue in town, House of Independents is next to or right around the corner from most of the eating and drinking establishments we mentioned above. With a variety of acts—ranging from local punk bands to comics to 90s Dance Party nights—House of Independents is a great place theend the night.
This is the gem of Asbury Park in terms of fun things to do. You'll find pinball games dating back to the mid-1900s through the 2000s (including all-time hits like Indiana Jones, Mars Attacks!, and the Addams Family, plus a slew of other arcade delights (air hockey, foosball, and original arcade games like Galaga, Rampage, and Pong). An hour is $12.50, a 6-hour/Half Day pass will run you $15, and an all-day pass is $25. You're going to want to get the Half Day pass, because an hour goes by in the blink of an eye in there.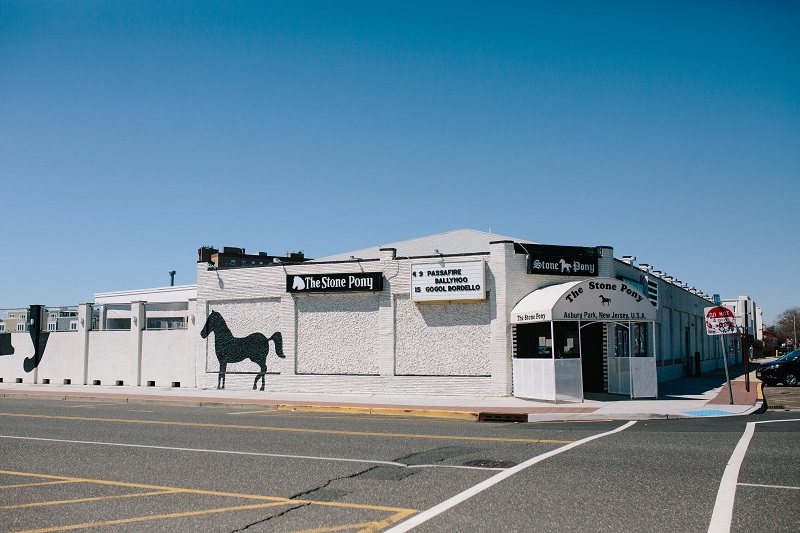 The iconic venue of Asbury Park, the Stone Pony has hosted anyone who's anyone in the music scene. During the summers, they have their outdoor summer stage to host bigger acts while the indoor stage continues the tradition of having bands from all over the world play. Some of the acts you'll get to see there this summer are Michael Franti, Reel Big Fish, 311, the Gin Blossoms, and more.
(Photos, unless otherwise noted are courtesy of Amy Ellis Photography)