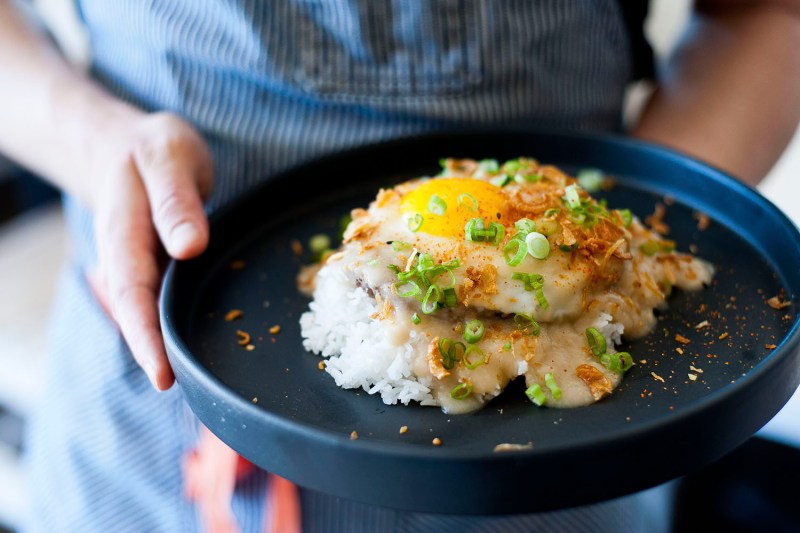 What new bourbon are we pumped about? Which hiking trail are we exploring? Why is the next supercar so cool? The Manual is dedicated to helping men live a more engaged life. Each week, our editors and guests get together for a round-table discussion about what's new, exciting, and unique in the men's lifestyle world. So pop open your favorite brew, step into your man cave, and start streaming.
For this week's episode of The Manual Podcast, food and drink editor Sam Slaughter and stunning stylist of words Greg Nibler sit down with Eric Silverstein, creator of the Austin, Texas institution The Peached Tortilla (as well as other concepts) to talk about what it takes to run a food truck, and how much of the cuisine in the world is "fusion" cuisine.
Originally a lawyer, Silverstein first discusses how he made the transition from practicing law to creating a startup food truck in Austin. (Hint: It wasn't easy.) The hard work paid off, though, as The Peached Tortilla brand has grown, he explains, to include other concepts and a brand-new book.
It isn't all sunshine and tacos, though, and the crew finds out about the stresses and potential pitfalls of running a food truck. From there, though, things take a turn for the better as they get into the meat of the matter, fusion cuisine.
For Silverstein, who combines Asian with Southern cuisine, it's a matter of his upbringing. Bringing those flavors together made sense to him, and they continue to as the businesses grow.
Have you visited The Peached Tortilla? Do you have thoughts on the label "fusion cuisine"? Let us know. If you ever have a question or comment for The Manual Podcast folks, give us a shout at
podcast@themanual.com
 — we're always around! Be sure to follow us on 
Facebook
 and 
Twitter
and keep an eye out for podcast polls so you can join the discussion.
You can purchase Silverstein's book
here
.
Further Reading
Editors' Recommendations