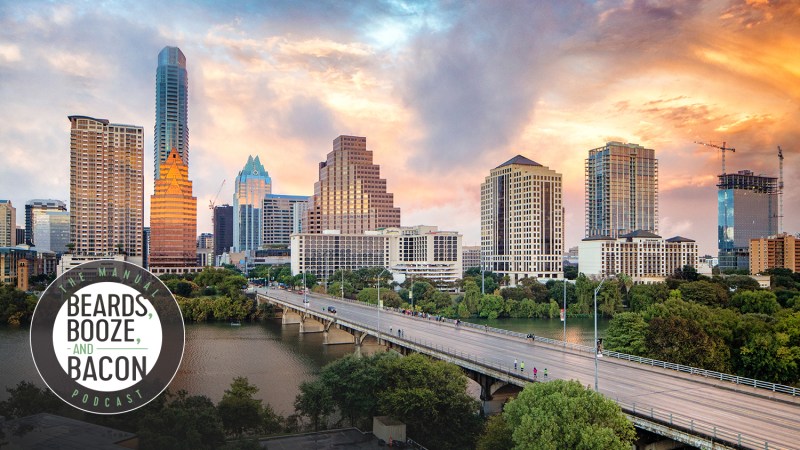 For this week's episode of Beards, Booze, and Bacon: The Manual Podcast, the round-table — managing editor Nicole Raney, food and drink editor Sam Slaughter, and host Greg Nibler — discuss what any new visitor needs to know before checking out Austin, Texas.
A Texas native, Nicole lived in Austin for quite a while, so she breaks down the basics: Where to stay, the most popular neighborhoods for tourists, and what do to when you're there. Sam also has some great recommendations for where to eat and drink — there are a lot of options and you really can't go wrong (especially if you like meat)!
Barbecue? Check. Tacos? Check. Booze? Check. Outdoor fun? Check. Obvious warnings about how hot it is in Austin for most of the year? Also check. If you've been considering a vacation to Austin and need a little more convincing, then this episode is for you:
Do you want to learn more about Austin? Do you want to share a recommendation? Do you have a city we need to check out and talk about? If you have a question or comment for The Manual podcast crew, give us a shout at podcast@themanual.com — we're always around! Be sure to follow us on Facebook and Twitter so you can join the discussion.
Further Reading
Editors' Recommendations