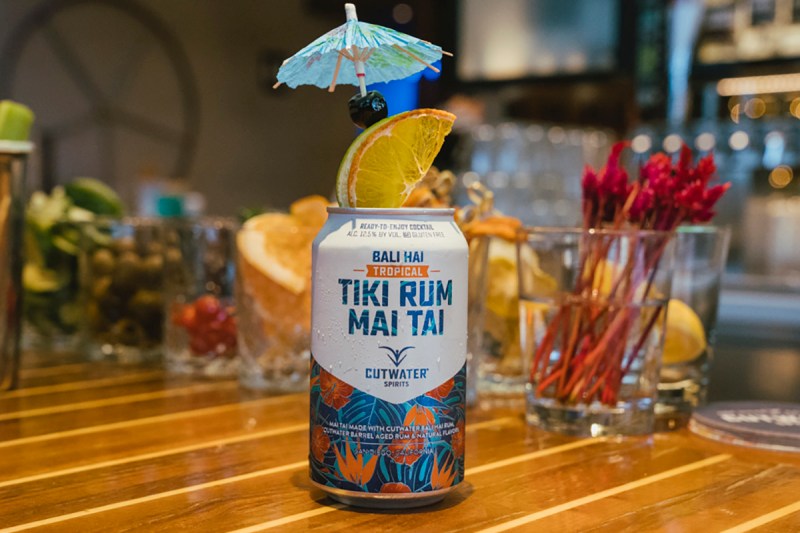 Which new bourbon are we pumped about? What does it take to be a master journeyman? Where are we excited to travel to next? Each week, The Manual Podcast invites an expert, artisan, or craftsman for a roundtable discussion on what's new, exciting, and unique in their trade.
For this week's episode of The Manual Podcast, Greg, Nicole, and Sam sit down with the founder of Cutwater Spirits Yuseff Cherney.
Originally supposed to go to law school, Cherney explains, he found himself working at a home-brew shop in San Diego that would, eventually, turn into one of the craft beer powerhouses on the West Coast, Ballast Point. In this episode Cherney discusses his journey from home-brew shop employee to brewer to how Cutwater Spirits eventually came out.
As it turns out, happenstance, luck, and talent are all involved. While working for Ballast Point, Cherney began distilling on the side. Those small projects, which were created because they were things the staff liked to drink, eventually gained traction — enough traction that they would eventually branch off and begin Cutwater Spirits.
From there, Cherney explains, they brand expanded its lineup to include a number of award-winning spirits. Even then, Cutwater was obviously not done as it began to can a line of ready-to-drink cocktails. Cherney explains what an RTD is, how to make them, and how his company was able to develop shelf-stable iterations of a wide variety of classic cocktails.
If you've ever wanted a cocktail at a tailgate, but didn't want to bring mixers, listen in to see why RTDs are for you.
How do you feel about RTDs? Do you have a favorite? Is there a flavor that you want but haven't see out there? Let us know. We want to hear from you. If you ever have a question or comment for The Manual Podcast folks, give us a shout at podcast@themanual.com — we're always around! Be sure to follow us on Facebook and Twitter so you can join the discussion. Don't forget, too, to rate and review the podcast where you download it.
Further Reading
Editors' Recommendations