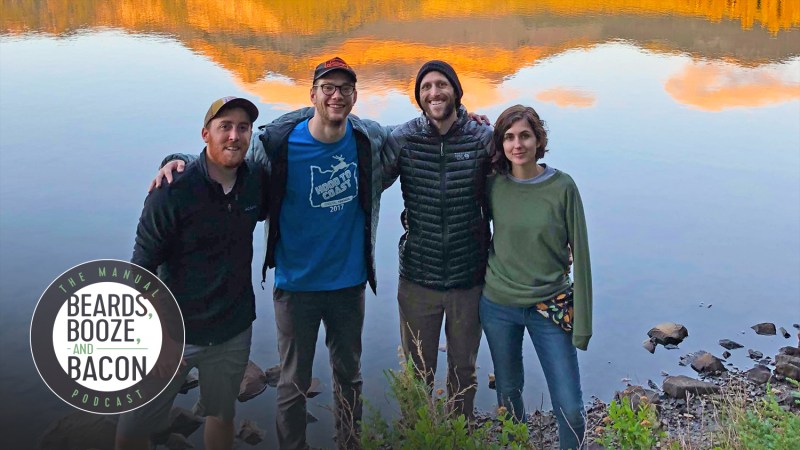 What n

ew bourbon are we pumped about? Which hiking trail are we exploring? Why is the next supercar so cool? The Manual is dedicated to helping men live a more engaged life. Each week, our editors and guests get together for a round-table discussion about what's new, exciting, and unique in the men's lifestyle world. So pop open your favorite brew, step into your man cave, and start streaming.
For this week's episode of Beards, Booze, and Bacon: The Manual Podcast, Managing Editor Nicole Raney and our wonderful host, Greg Nibler, chat with a regular (but still special) guest from our brother site, Digital Trends: Drew Prindle, Emerging Technologies Editor.
Although we recently tapped Drew for his insights on 007 gadgets and other cool tech, The Manual crew takes it outside this time around. Drew concocted a simple yet inspiring challenge: spend only $100 on your backpacking gear (backpack, shelter, cookware, sleeping set-up) and see what happens. The outdoor industry is laden with high-end products designed to make every inch of your hike and campsite comfortable. However, these high-end products also come with high-end price tags, which can be a huge deterrent for people who are backpacking for the first time.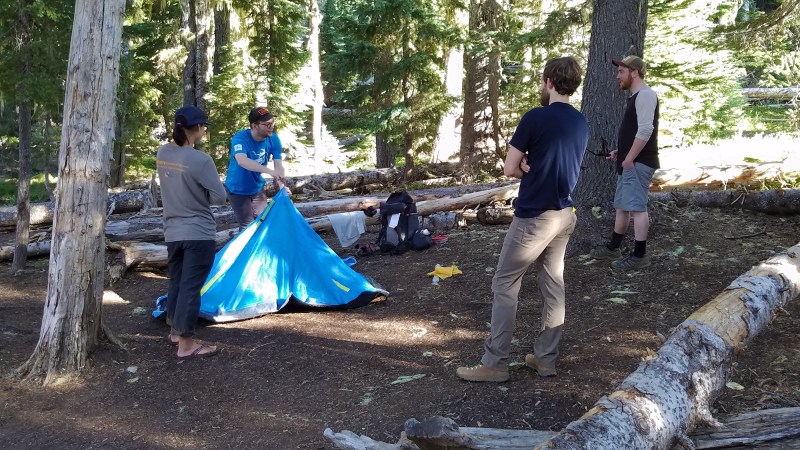 Drew wrangled Nicole and two other wonderful Digital Trends folks for the challenge (Brandon Widder and Parker Hall), found a control member who would bring "better" gear (Pailyn Brown), picked a backpacking destination (Santiam Lake in Oregon) and a time frame (one night), and gave us $100 each to prepare. The goal of the challenge was to prove that you don't need expensive things to enjoy nature … or to prove that you totally do need that stuff because we would be miserable on our entire trip.
Who "won?" Who "lost?" What did we learn? Why can't we stop bringing up chicken gumbo? Tune in to find out:
And check back in with us for the full story about or $100 backpacking challenge. We'll be publishing some informative (and hilarious) video footage of the adventure on both The Manual and Digital Trends.
If you have a question for The Manual podcast crew, give us a shout at podcast@themanual.com — we're always around! Be sure to follow us on Facebook and Twitter and keep an eye out for our weekly podcast polls so you can join the discussion. You can also follow Digital Trends (Facebook and Twitter) and Drew (Twitter) for the scoop on all things tech-related.
Further Reading
Editors' Recommendations