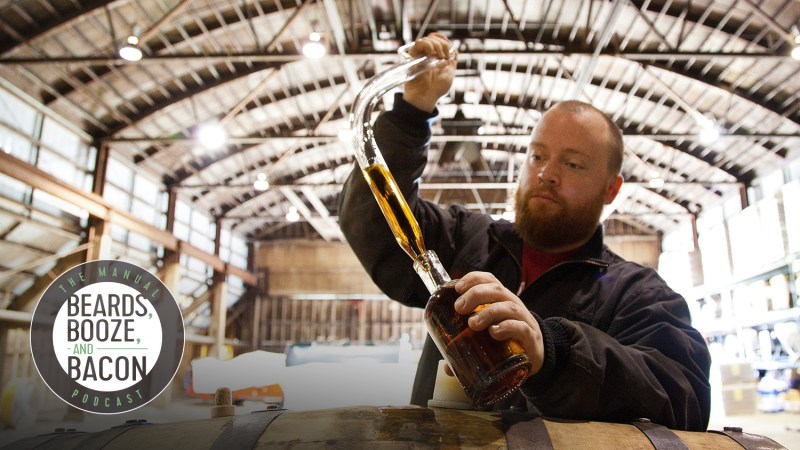 For this week's episode of Beards, Booze, and Bacon: The Manual Podcast, the round-table — managing editor Nicole Raney, food and drink editor Sam Slaughter, and that nonpareil of a host, Greg Nibler — sit down with the co-founder of Westland Distillery, Matt Hoffman, to talk about the new(ish) and exciting category of American Single Malt Whiskey.
While most people probably think of single malt whiskey as a purely Scottish (or perhaps Irish) thing, the fact of the matter is that over the last few years, American producers have been quietly pumping out single malt whiskeys of their own. Hoffman is one of those producers and he sat down to talk about why he makes single malt whiskey, how it differs from other American whiskeys, and where the category as a whole is going in the future (including the efforts of the various distilleries that started or have joined the American Single Malt Whiskey Commission since its inception in 2016).
For those looking to learn more about the growth of this new category of whiskey, or to just find out a little bit about what to expect if you pick up a bottle of Westland in your local liquor store, then this episode is for you.
Have you tried an American Single Malt whiskey yet? And if so, do you have a favorite? If you ever have a question or comment for The Manual podcast folks, give us a shout at podcast@themanual.com — we're always around! Be sure to follow us on Facebook and Twitter and keep an eye out for podcast polls so you can join the discussion.
Further Reading
Editors' Recommendations