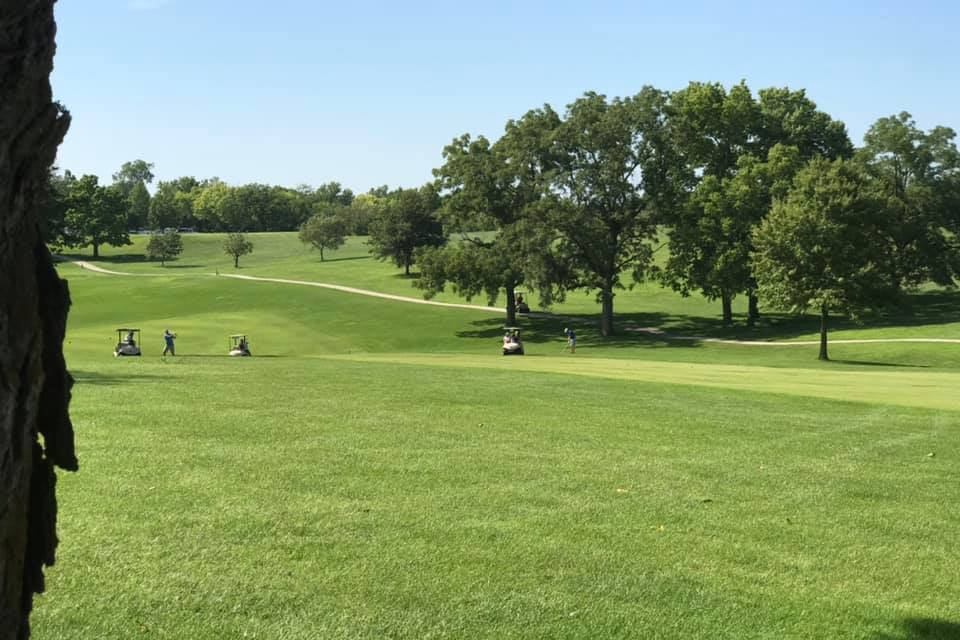 Sunny and 70 degrees? Dream golf weather. However, April showers are needed to bring May flowers. They can also put a damper on your golf plans. Ditto for August through October, where dedicated golfers may find themselves headed to the course as the remnants of a superstorm rain down.
Golf umbrellas are essential for those days. Larger and easier to hold than a regular umbrella, a golf umbrella protects you from the elements without hurting the hands you need for the perfect swing.
You likely don't tote an umbrella on a sunny afternoon. However, you may want to re-think that. A golf umbrella is a four-season, all-weather accessory. Here's why it's almost as essential as your putter.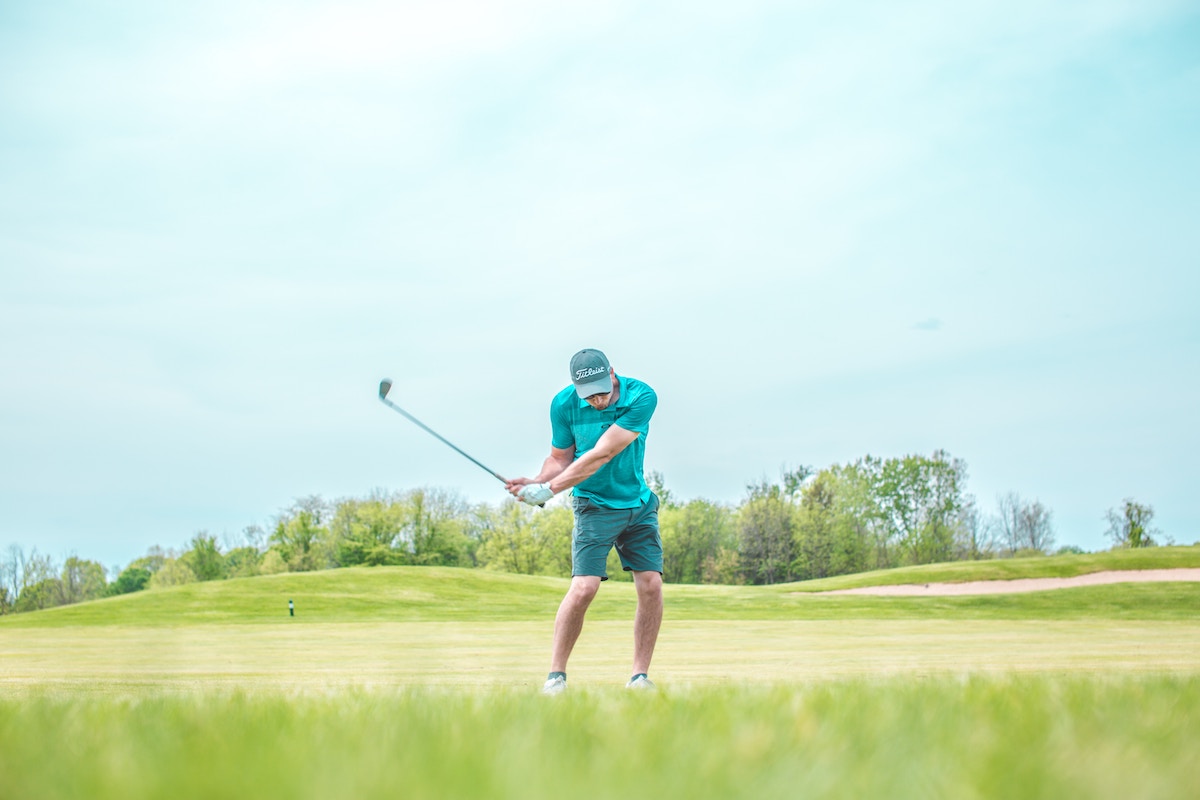 A golf umbrella blocks the sun too
Sunny days are prime time for outdoor fun. However, steaming-hot days can make it tempting to ditch playing a round of 18 holes and head to the beach instead. Keep your beach bag in the corner where it belongs. An umbrella can block the sun, serving as shade as you wait your turn at a hole and engage in friendly banter with your buddies. You'll feel far more comfortable and can focus on your game and having a good time with your friends rather than the beating-hot sun.
A golf umbrella is especially useful in many of the sport's top destinations, such as South Carolina and Florida. However, nearly any spot in the U.S. can experience a scorcher, so a golf umbrella is a worthwhile investment.
You'll still want to slather on sunscreen, though. The only thing worse than a golfer tan is a golfer sunburn.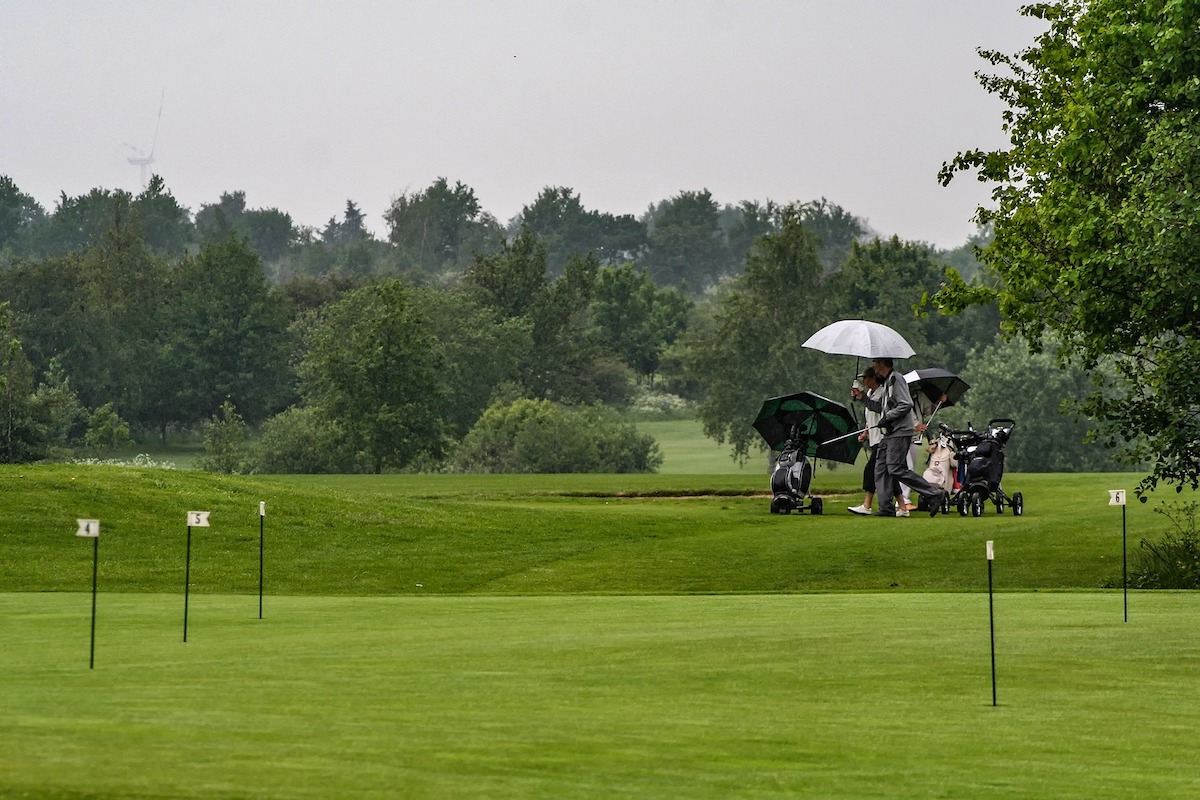 Golf umbrellas are great for "moody" weather days
There are days when you're unsure what Mother Nature will do, but she seems to be in a mood. These days are the brooding ones with dark clouds. Will it rain or won't it? The last thing you need is to be at the farthest hole from the clubhouse when Mother Nature makes up her mind and decides she's angry. Consider a golf umbrella as your insurance policy.
A golf umbrella allows you to be ready for whatever Mother Nature throws your way. It'll keep you, your gear, and likely a friend or two dry during a light drizzle or torrential downpour.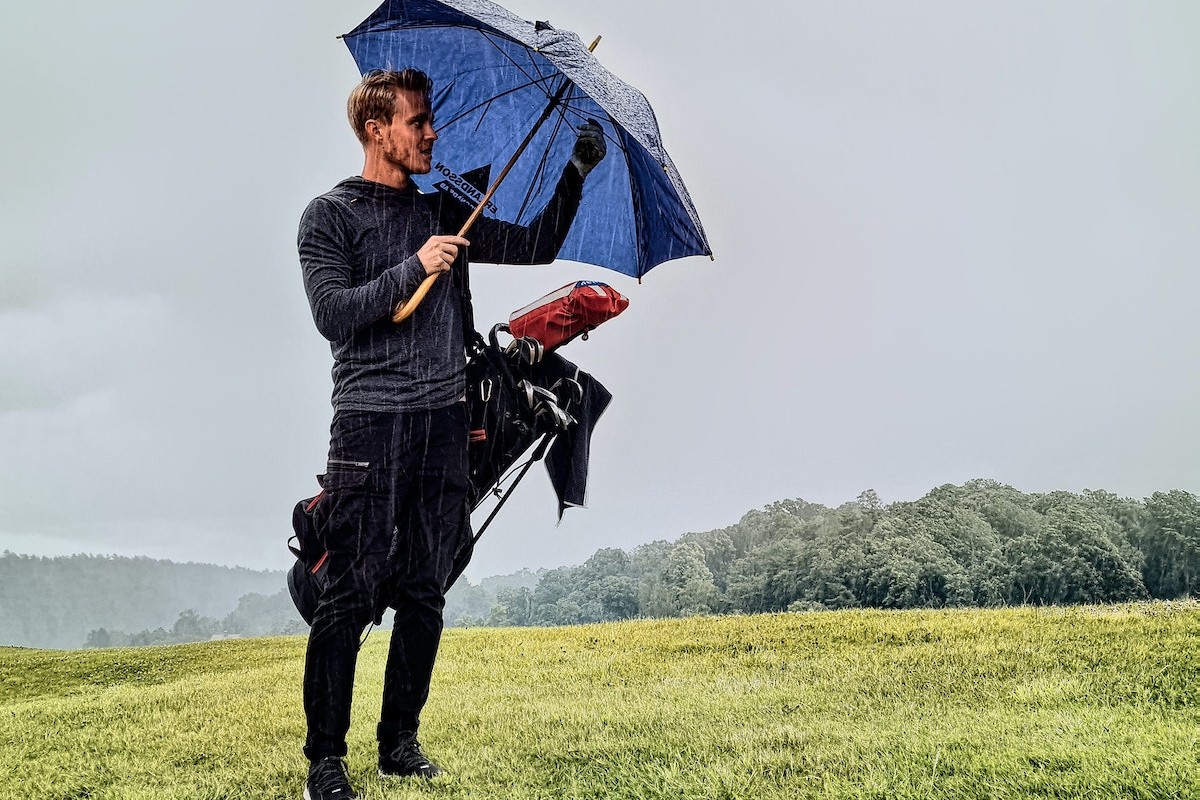 The golf umbrella is bigger than a "regular" umbrella
The regular umbrella you keep in your car provides a fraction of the coverage of a golf umbrella. Regular umbrellas are typically about 21 to 25 inches. Golf umbrellas can be as large as 34 inches, and some can provide around 65 to 70 inches of coverage. The extended coverage provides more protection from the elements, meaning your gear won't get wet — nor will you — if it rains.
A golf umbrella can serve as utility equipment too
Even the pros have imperfect games. However, they're not tasked with retrieving their balls out of the water. A golf umbrella is an unheralded star when things go awry. It can poke a ball out of the water, knock it out of a tree, and potentially nudge it in the opposite direction of a baby alligator (but maybe cut your losses on that one). That way, you don't have to use and potentially ding up your club to get your ball back.
The 3 best golf umbrellas you can get right now
Sold on a golf umbrella or ready to upgrade yours? These three golf umbrellas are worthy of a spot near your clubs.
Titleist Tour Double Canopy Umbrella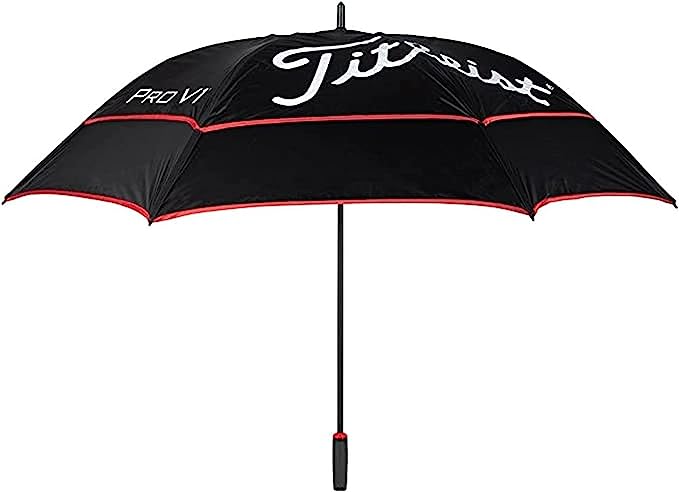 Titleist is a renowned name in the golf world, and this massive canopy umbrella lives up to it. It provides a whopping 68 inches of coverage — enough to cover you and a buddy. It also boasts UV protection, and fans say it holds up in windy weather. Titlist's umbrella also scores significant style points courtesy of the classic black and red color scheme. It'll never go out of style.
TaylorMade Golf Single Canopy Umbrella
This economical umbrella from the standard bearer brand TaylorMade boasts 60 inches of coverage and a light weight of 1.21 pounds. It has an ergonomic rubber-grip handle that's a cinch to hold, saving your hands from discomfort in between swings. The nylon material withstands rain, while the durable aluminum frame won't buckle in harsh elements. The black and red canopy offers a simple, timeless style.
Under Armour Golf Umbrella Double Canopy
Under Armour's canopy provides a significant 68 inches of coverage. The umbrella is designed with UA storm technology built to repel water and keep you and your gear dry. It's machine washable and has a textured rubber grip that's comfortable but functional. Juxtaposed against a black and white canopy, the green handle stands out without being too loud.
Golf umbrellas aren't just for rainy days. They can help block the sun and fetch your ball out of the water. They also provide maximum protection from any elements because they're wider than regular umbrellas. Major sporting goods brands like TaylorMade, Titleist, and Under Armour have great options. Consider how much coverage you want and any other features, such as UV protection, wind resistance, and more. Be sure to read reviews to see what real customers have to say and help you avoid buyer's remorse.
Editors' Recommendations