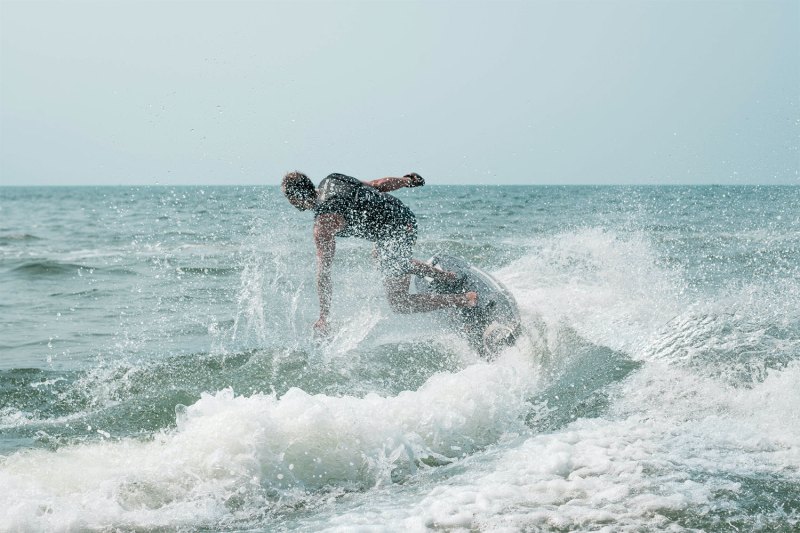 With the right disposable income, there's a neverending parade of high-powered pleasure craft at your disposal these days. We've covered go-anywhere land-based toys like the Ariel Nomad and this absurd, Iron-Man-style jetpack. Now, for adrenalin junkies who prefer water-based pursuits, Sweden's Awake has just released the world's most premium electric surfboard.
Not surprisingly, the Ravik S can best any human-powered surfboard. The numbers are impressive. The 15-horsepower electric motor propels the rider from a standstill to 31 miles per hour in just four seconds, with a top speed of 35 miles per hour. All that power is wrangled through a wireless, handheld throttle with four power settings controlled by the rider.
To redesign the hull, Awake conducted hydrodynamic testing at the Rolls Royce testing facility in Sweden. Beyond the sheer speed improvements, the new Ravik S is lighter, narrower, and more agile than Awake's previous model. The carbon fiber hull has a 30% lower buoyancy, a more streamlined tail, and softer edges designed for better handling and in-water carving. Dual fins also keep it ultra-stable in the straights without sacrificing overall agility. All of which helps it tackle everything from small ponds to rougher lakes to open ocean with aplomb, without the need for actual waves.
Run time on the Ravik S is a brief 20-45 minutes, although the electric surfboard does feature a removable battery. That means riders with a dual-battery setup can carve up the nearest lake while charging their spare battery. Time to a full charge takes a reasonable 80 minutes. With the battery, it weighs nearly 80 pounds, but the included wheeled board bag helps riders get the board from car trunk to shore with relative ease.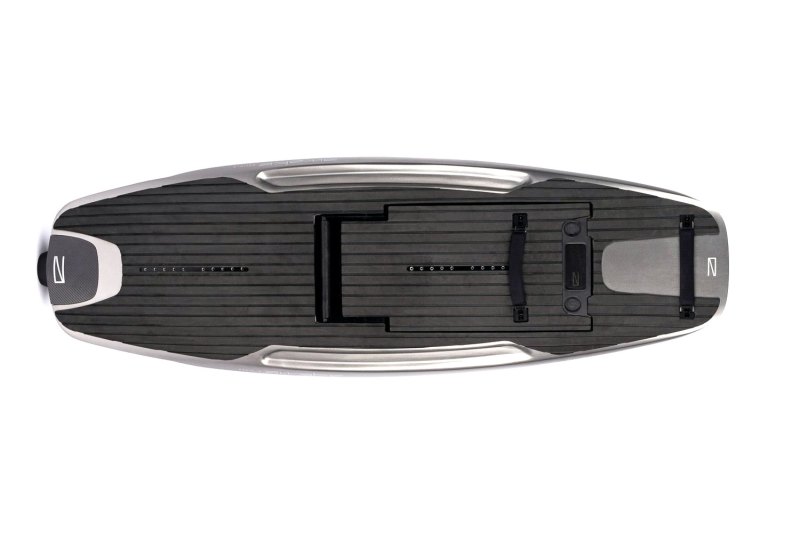 The new Ravik S is the predecessor to Awake's original Ravik, unveiled by the Swedish company in 2018. It wasn't the first electric surfboard to market. We've previously covered the competition, including the Radinn G2X Jetboard and the surfboard-esque Waydoo Flyer electric hydrofoil. But, Awake's high-end, high-performance design arguably revolutionized the electric surfboard industry.
The Awake Ravik S Electric Surfboard is now available for pre-order with a €1,000 (roughly US $1,100) deposit and a €15,900 ($17,275) final payment, not including taxes. Sure, you could probably find a used two-seat pleasure boat for that price, but it wouldn't be half as much fun.
Editors' Recommendations