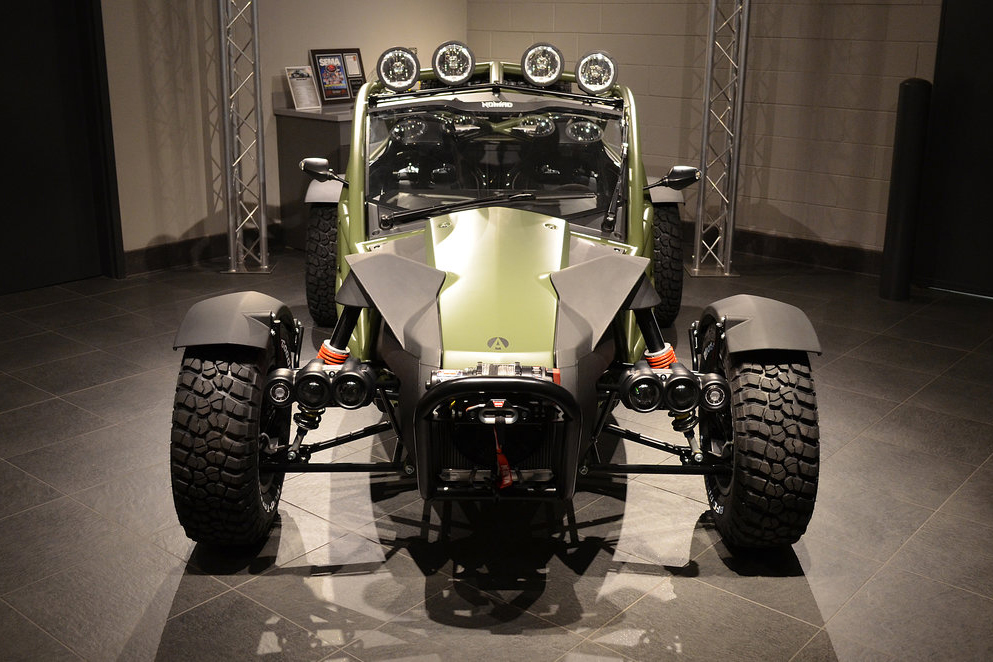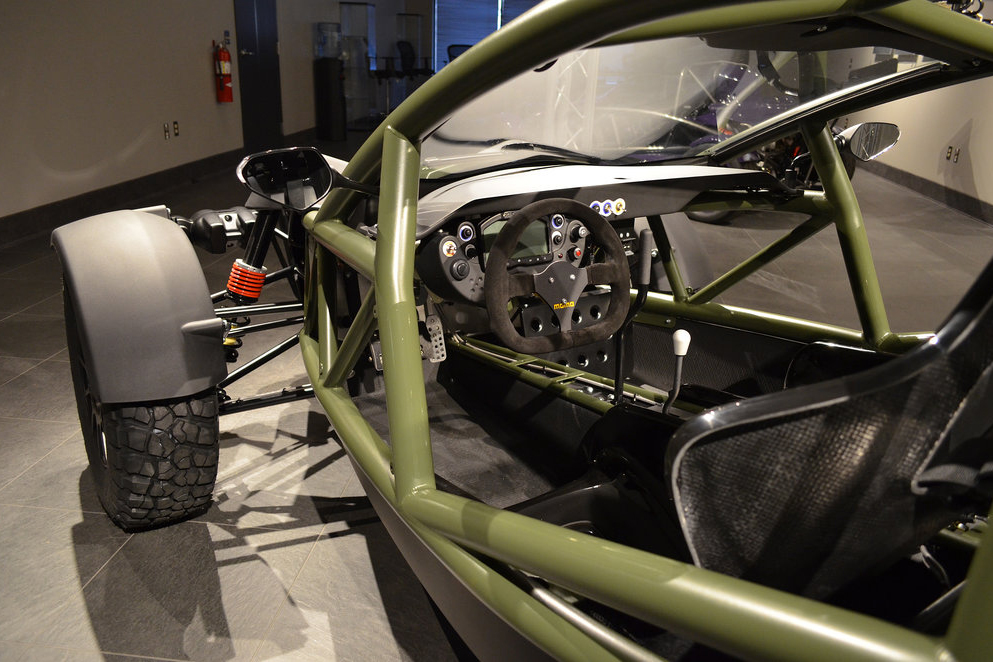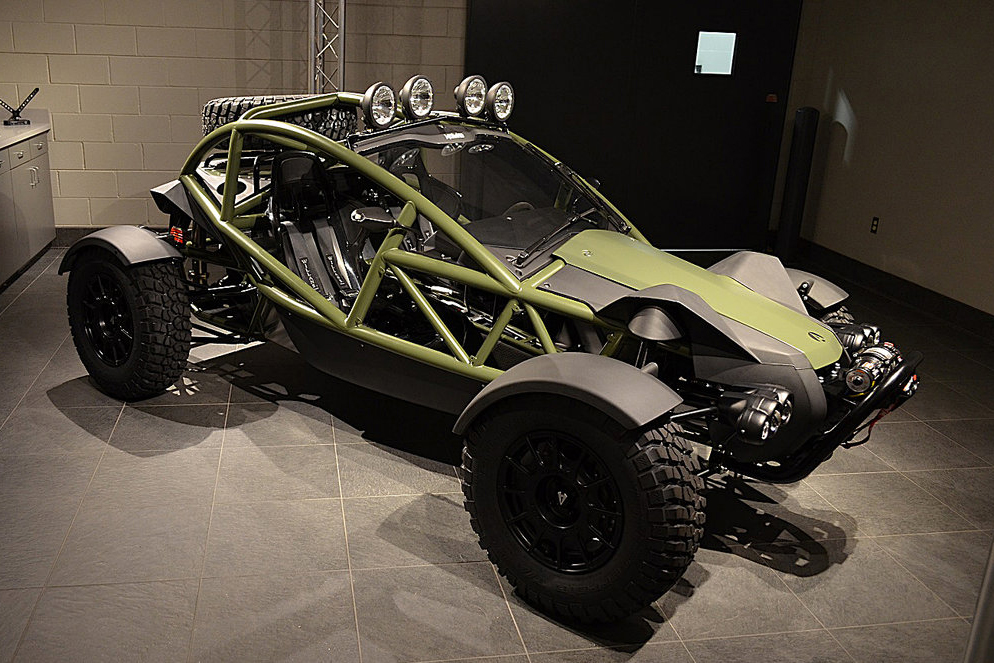 Like a solid vinyl collection, a well-stocked whiskey cabinet, and a working knowledge of Goodfellas quotes, every man needs a proper bug-out plan. When the shit hits the fan, you need to be ready to pull the ripcord. A well-equipped go bag and a stockpile of cash are key, of course. But a durable, versatile vehicle is critical to getting the hell out of dodge — a vehicle like the Ariel Nomad Tactical.
The Ariel Nomad Tactical is a multipurpose road-rippin' beast designed for both on- and off-road escapes. While it's easy to mistake for little more than a stripped-down, desert-ready dune buggy, the numbers tell a different story. The four-cylinder, 230-horsepower Honda K engine propels the Nomad from 0-60 mph in a blistering 3.5 seconds, then on to 100 miles per hour in just 8 seconds. Granted, it weighs just 1,750 pounds, but those numbers place it squarely in supercar territory, but of course, a Bugatti Veyron or a Koenigsegg Jesko hardly makes for an ideal bug-out ride.
"Roads? Where we're going, we don't need roads." – Dr. Emmett Brown
Ariel is notorious for building ultra-light, driveable missiles designed for pure speed and, more importantly, fun. The flagship Ariel Atom 3RS, for example, is essentially an open-air adult go-kart that barely passes for street-legal. Likewise, the Nomad Tactical, like its road-ready sibling, dispenses with frivolities like doors, windows, or any semblance of storage. Ariel instead poured their design and production budget into taut handling and a rally-inspired suspension system. Long-travel JRI remote reservoir shocks absorb even the hardest impact from rocks, potholes, and errant zombies. It seems strange that you'd want to stop. But, if so, a pair of quadruple Alcon Motorsport calipers, race-ready brake pads, and a hydraulic handbrake help you get back to zero at a moment's notice.
Every new Nomad Tactical is built to order with customized models straight from Ariel basing north of $90,000. However, "lightly used," well-equipped models with around 10,000 miles can be had for less than $70,000. That seems a small price to pay to secure your escape from the apocalypse or to tear up your cul de sac in some suburban Mad Max-inspired fantasy — your call.
Editors' Recommendations