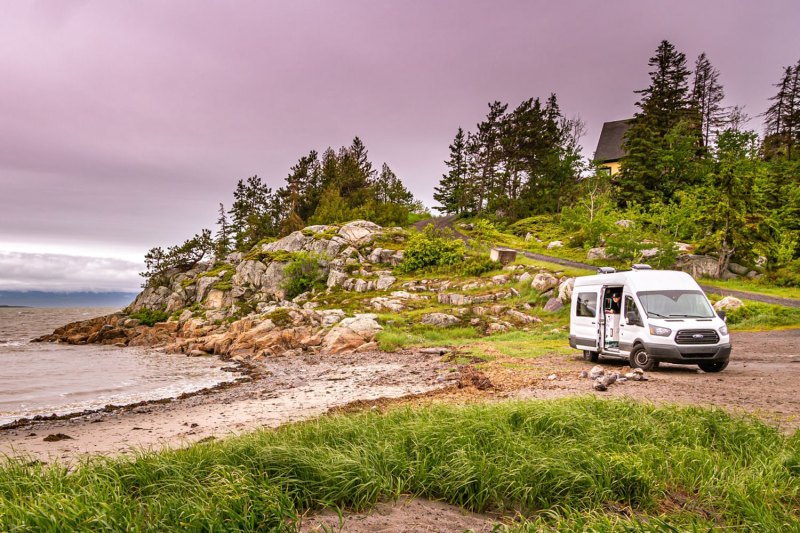 Buying your first RV can be overwhelming. Then there's towing your camper, learning to park and back up, and setting up once you get where you're going. That first outing can feel just as stressful, but with the right gear, it doesn't have to be. We're not talking about frilly gadgets like fairy lights and portable pizza ovens (though those are important too). This list is an honest roundup of the essentials you really need to keep your RV safe, comfortable, and clean. These are the essentials every new RV owner should buy before their first big trip.
Andersen Levelers/Chock Kit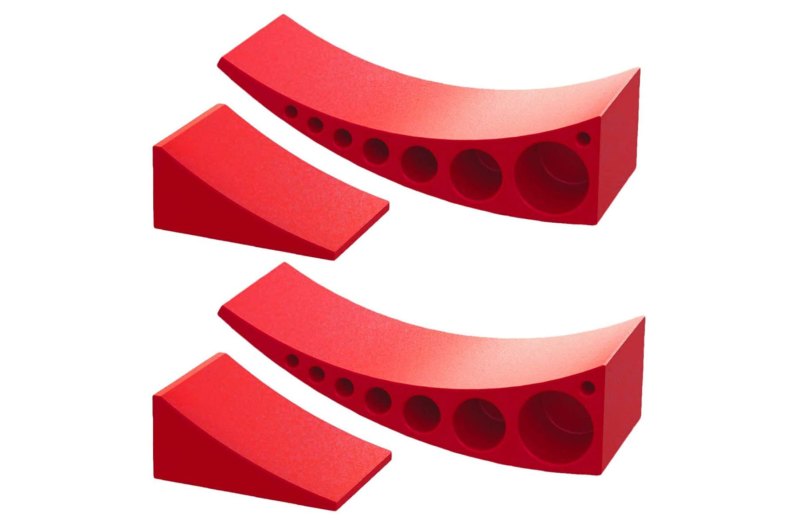 None of the other gadgets on this list will matter if your wheels aren't properly secured and your new RV decides to roll into the lake or your neighbor's campsite. Before investing in anything else, make sure you have a way to properly lock your wheels on arrival. Cheap plastic wheel chocks abound, but this isn't something you want to cheap out on to save a few bucks. Andersen levelers have become a standard in the industry. They're versatile (work on a wide range of RVs), durable (support up to 30,000 pounds), and dead simple to use, even for first-time RV owners.
Hughes Autoformers Power Watchdog Surge Protector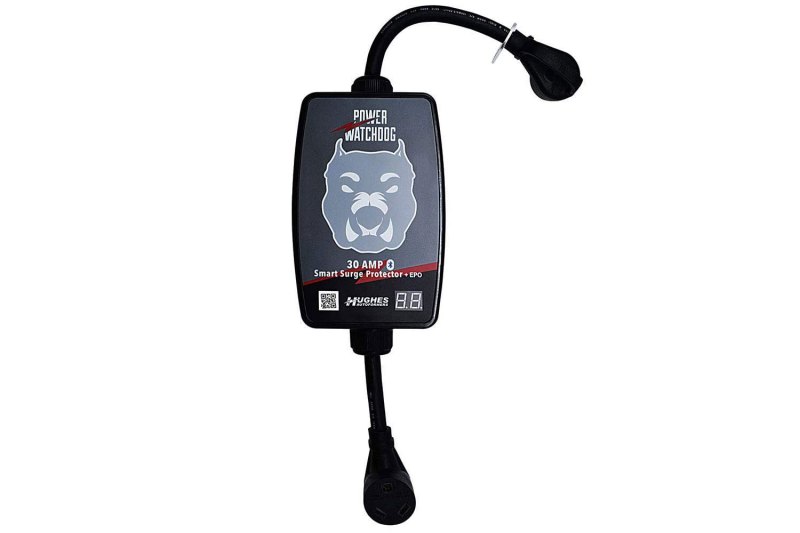 This is one of our most important recommendations for protecting your new investment. Even the best campground electrical systems can be unpredictable. A good surge protector works as a middleman between your RV and the campground electrical system. If there's an electrical short, an unexpected power surge, or the power pole isn't grounded properly, a surge protector can shut off or sacrifice itself to save your RV's precious electrical system. This could potentially save you hundreds or even thousands of dollars in repair costs. Be sure to match the capability of your RV (30 amp or 50 amp) to the power rating of the surge protector.
Camco 25' Heavy-Duty Extension Cord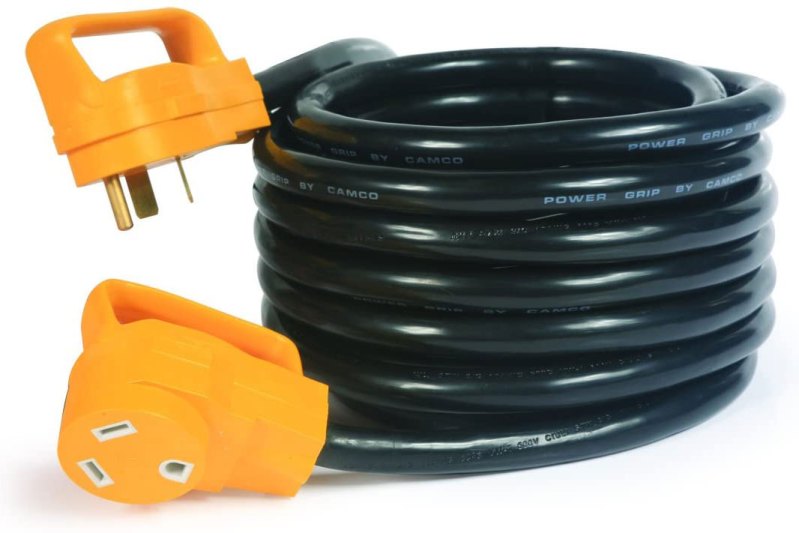 Many RVs and travel trailers include at least a 25-foot electrical cord from the factory. Still, campgrounds have a way of situating their power poles in the most inconvenient spots. That's why an extra extension cord is a must-have for every RV trip. This 25-foot heavy-duty extension cord will double the total length of most RVs, and 50 feet is more than enough for all but the rarest camping scenarios.
Innova Battery Tester and Charging System Monitor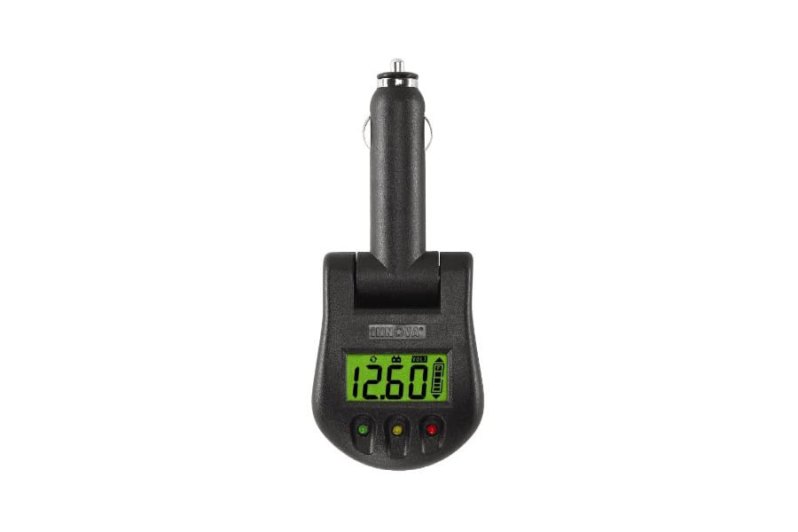 Your RV's battery is the beating heart of your rig's electrical system. Even if your plans don't include "dry" camping (i.e., not being connected to shore power), some of your RV's systems still rely on a healthy battery. For around $20, this 12-volt plug-and-play tester from Innova monitors your battery and alerts you if the charge dips below a safe level.
Camco RV Brass Inline Water Pressure Regulator
Campground water systems — especially those at state parks — can be just as unreliable as their electrical setups. In some cases, the water pressure can top 100 pounds per square inch, which is enough to damage your RV's delicate plumbing and even cause a flood. For less than $10, this simple device from Camco ensures that's never an issue by mechanically regulating the water pressure at the spigot down to a safer level.
Culligan RV Water Filter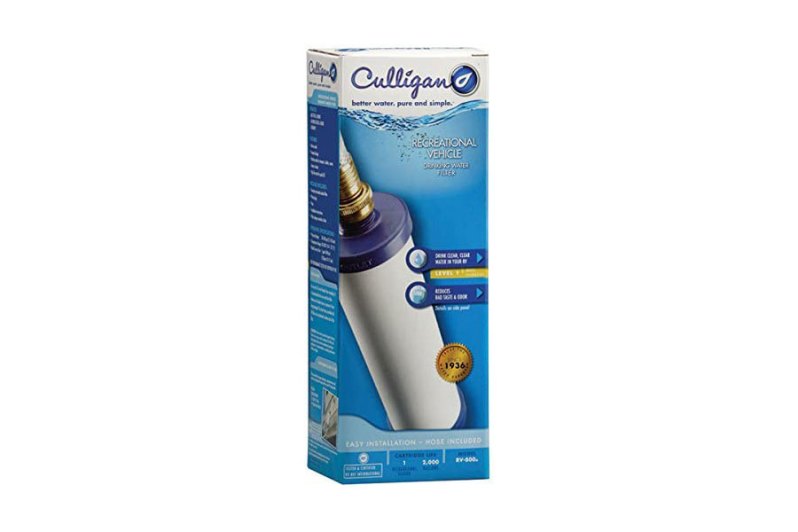 The quality of campground water is often just as unpredictable as the pressure. Safeguard every sip of water while you're RVing with a pre-tank water filter. This simple, disposable device screws between the campground spigot and your RV's water system to filter every drop. It's an easy and affordable solution to ensure you and your fellow campers are drinking, cooking, and showering with the cleanest water possible wherever you are.
Disposable Vinyl Gloves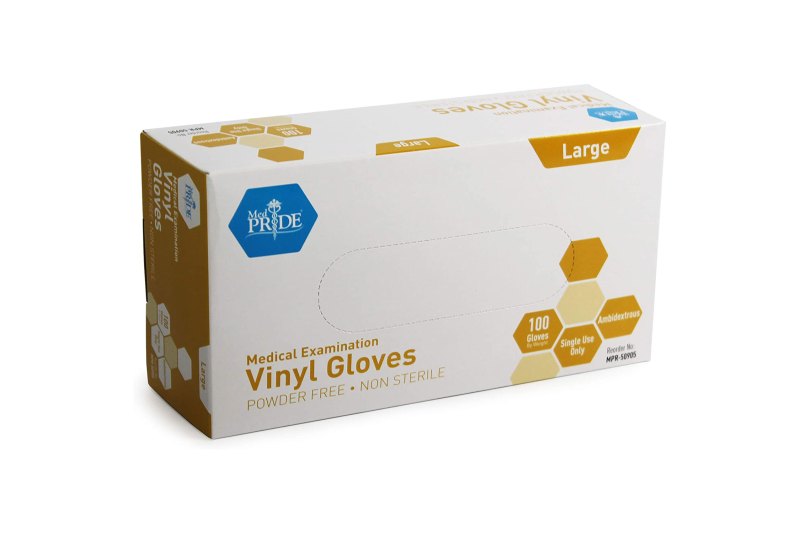 RVing can be surprisingly dirty business. One of the best ways to keep clean and sterile on the road is with rubber or latex gloves. Reusable gloves work just fine, but we prefer the convenience of disposable gloves. Keep a pair or three in your RV's bathroom, in the closet near your front door, and near your sewer lines to ensure you can grab them when you need them most.
BioLite HeadLamp 750 Headlight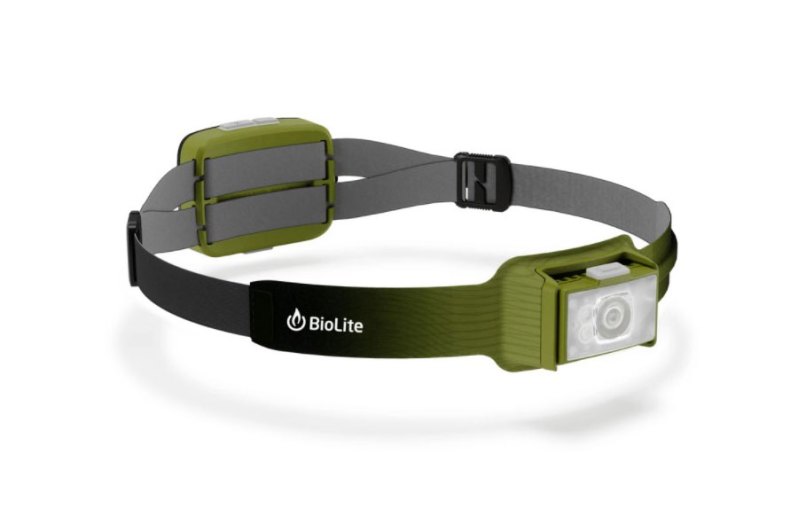 Avid campers know the value of a good headlamp. They're invaluable for everything from midnight bathroom runs to finding a misplaced bottle of beer to checking for bears in the middle of the night. That same versatility makes them incredibly useful for RV owners too. Camp long enough, and you'll inevitably find yourself arriving very late to your campsite, needing to check on a leaky water hose after dark, or searching for firewood long after the sun's gone down. A good headlamp allows you to keep your hands free and keep working no matter the lighting conditions.
Happy Campers RV Holding Tank Treatment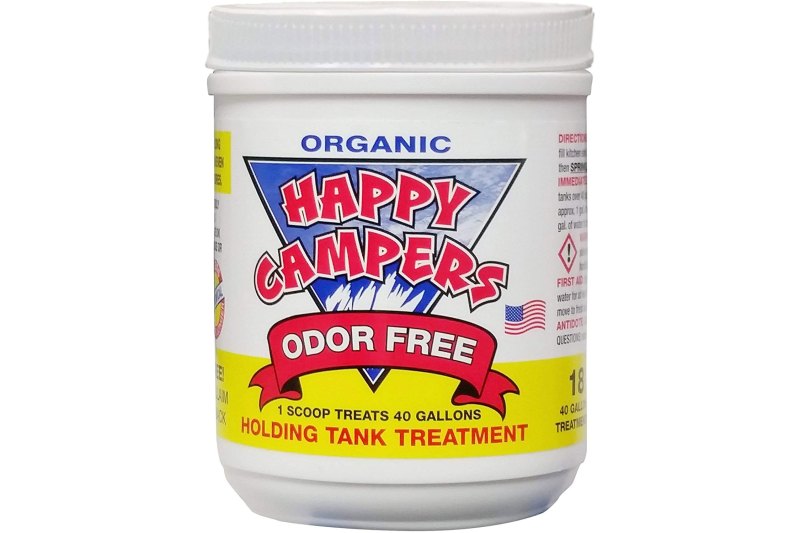 Living and traveling with other people in a confined space — especially a tiny travel trailer — can get interesting. It also can get smelly if you don't take the right precautions. By treating your camper's bathroom with a sprinkle of Happy Campers RV Holding Tank Treatment, you can make sure your RV smells fresh no matter how long you plan to be on the road.
Amazon Basics Ceramic Space Heater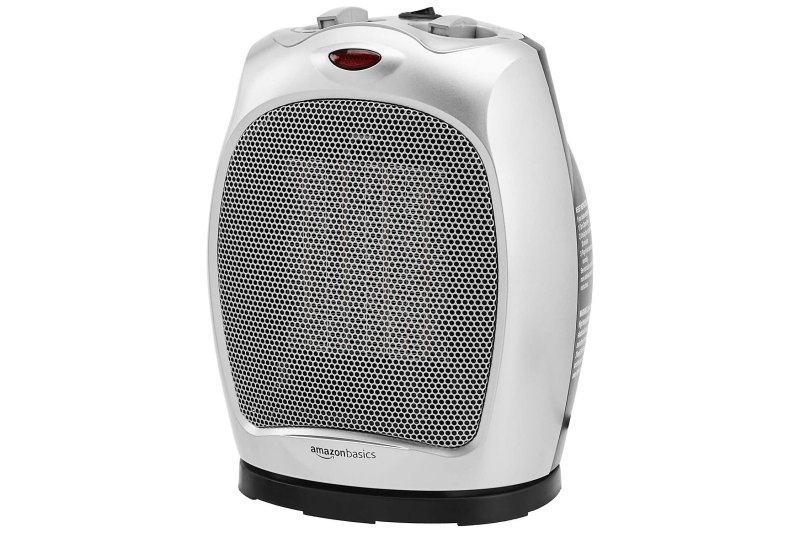 For most of us, warm-weather camping season is right around the corner (or maybe even already here). So worrying about heating your RV may not be a concern. But if you're planning to camp up north or in the Rockies, you'll need a reliable and affordable way to keep warm. If you're hooked up to shore power, consider saving your precious propane and rely instead on an inexpensive space heater to warm your camper's interior. Just be sure to buy one with a tip-over switch, particularly if you'll be camping with pets or small children.
To make sure you never forget a thing, download a mobile packing app to make a checklist before heading off on your first trip.
Editors' Recommendations