Now that it's spring, your New Year's fitness resolution is probably just hitting its stride. You're feeling good, your clothes are fitting better, and your dreams of a chiseled six-pack seem finally within reach.
So why is it still so hard to get yourself to the gym?
Maybe it's the Bermuda Triangle effect of going home between work and gym — after a long commute back from the office, who wants to get back on the train or in the car? Or maybe it's the scene. No matter how motivated you are to get fit, it's hard to do your best work surrounded by oiled-up meatheads with last year's hip-hop hits blasting on repeat.
If you find yourself anticipating your workout but dreading the gym, it's probably time to invest in a home fitness setup. While we can't all be Dwayne "The Rock" Johnson with our very own Iron Paradise, most of us have time and funds to invest in a cable machine. And for our money, there's no better option in this regard than the NOHrD SlimBeam.
The NOHrD SlimBeam cable machine is like the Murphy bed of home fitness, a perfect marriage of form and function. However, unlike most cable machines, there's no need to keep it cloistered away in a back bedroom or a garage. Its sharp, sleek design will have friends mistaking it for a piece of fine Danish modern furniture.
The NOHrD SlimBeam cuts a minimal profile. Two curved and polished wooden panels sheath a stack of 15 oval weights and coated steel cables, with a pull-up bar at the top and two pulleys, known as the butterfly, fitted with rope handles that can be changed out for more ergonomic straps. You can also upgrade your workout with accessories such as the exercise bench and the lat bar.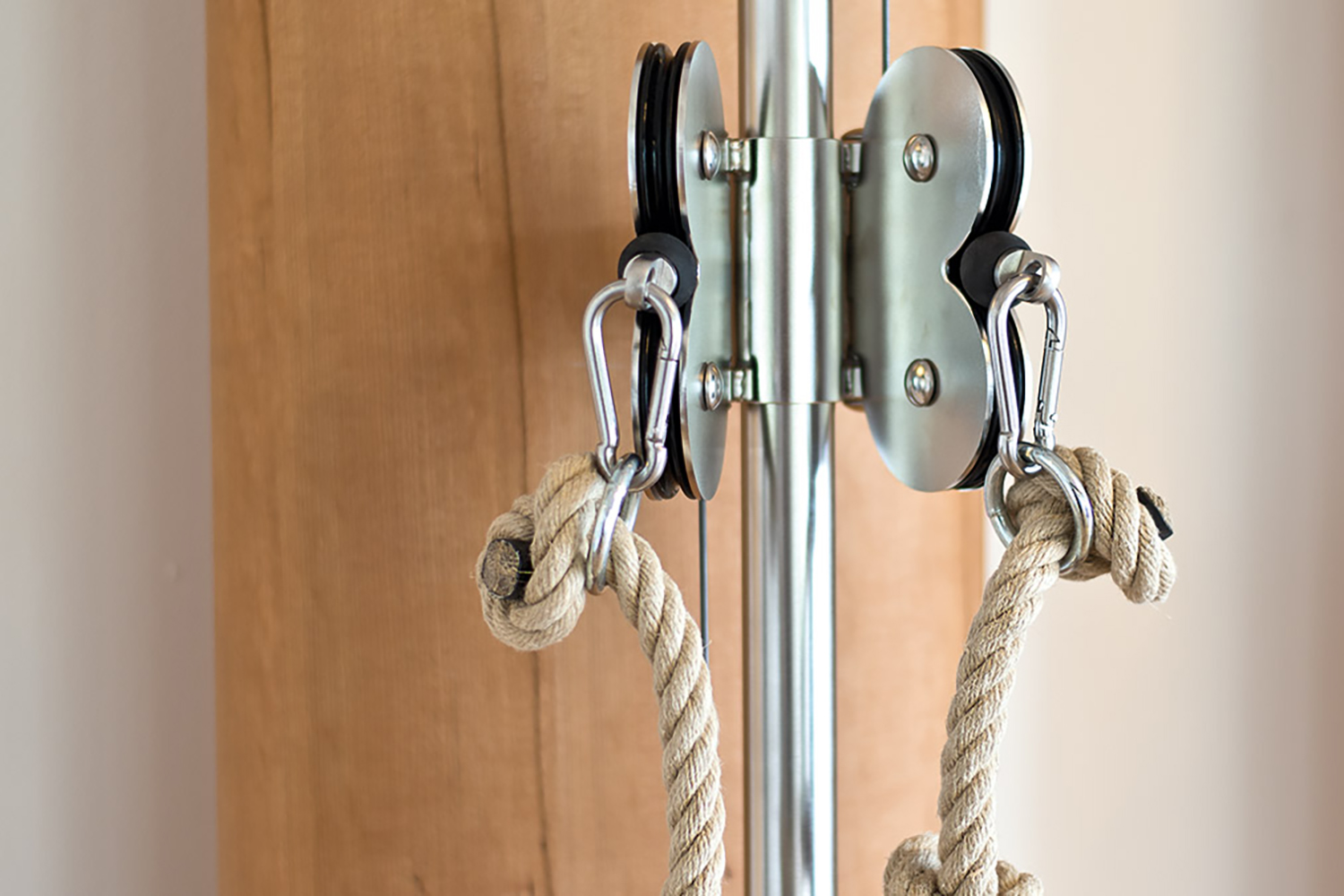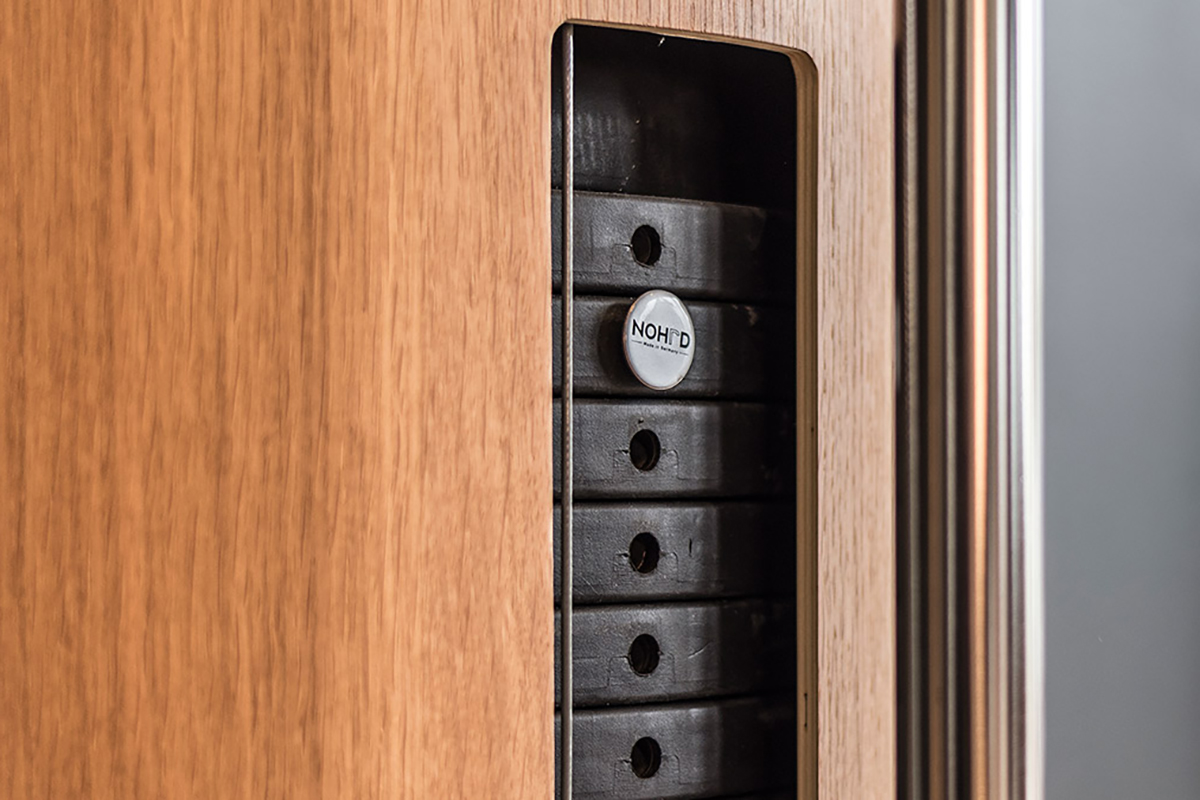 The SlimBeam's range of overall movement is wider than what you get with a conventional multi-station machine. By adjusting the butterfly to different levels and angles, you can expand the number of possible exercises. Swivel the butterfly to one side and extend the cable to its full 8-meter length and you've got a perfect training apparatus to fine tune your golf swing. Center the butterfly and increase the number of weight plates, and go to town on those glamour muscles.
The NOHrD SlimBeam can be ordered as a free-standing station or with fixtures to adhere to ceiling or wall. It comes in a variety of wood stains and colors, so it can be as unobtrusive or eye-catching as you want. Best of all, the weight plates are rubberized for a silencing effect, the better for your housemates and neighbors to hear your manly grunts as you get those gains.
You've proven your commitment to fitness. Now it's time to invest in it. The NOHrD SlimBeam is a simple, elegant solution that will keep your fitness resolution going strong.
Editors' Recommendations