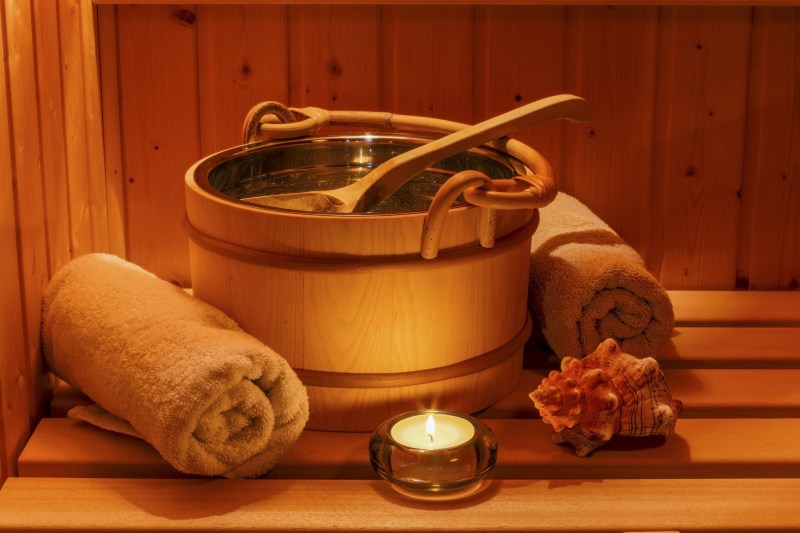 Indulging in the soothing warmth of a sauna within your own home is an experience like no other. If you want to escape the public gym sauna, purchasing a sauna for home use can be a great solution. But how do you know which one to choose?
Whether you desire a spacious infrared oasis or a portable sanctuary, we have curated a selection of top contenders that will elevate your sauna experience to unprecedented levels. There are so many options out there, but never fear — here are the absolute best saunas for home use.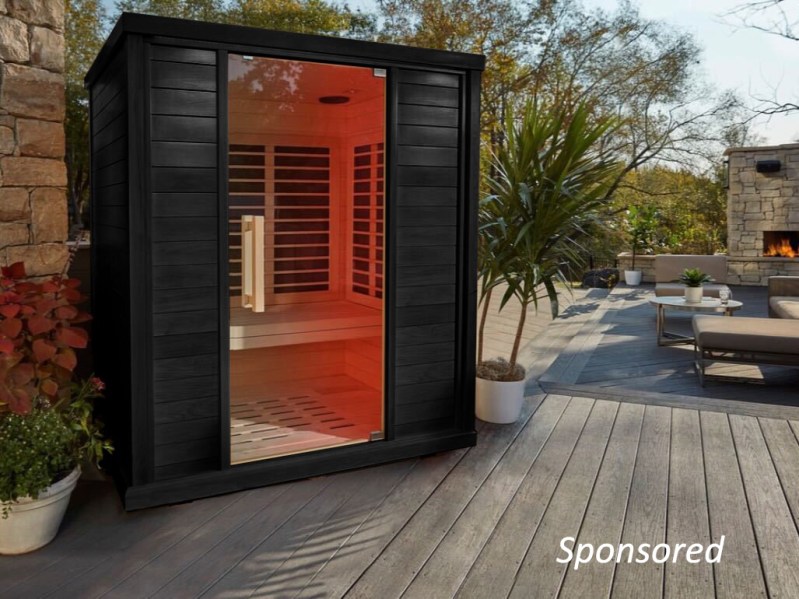 Best overall: Sun Home Equinox 2
If you're looking for a home sauna that merges innovative design and features to create one excellent experience, you should look no further than SunHome Sauna's Equinox 2. Infrared is known to be a more effective modality compared to traditional dry saunas due to its ability to connect with the body at the cellular level and increase toxin elimination. Meticulously crafted with premium quality materials and craftsmanship, this system will definitely turn some heads. The luxurious Luxe black matte exterior ties it all together with a pleasantly modern aesthetic. It utilizes low EMF full spectrum – near, mid, and far wavelengths – infrared heaters, supplemental halogen heaters, and offers a maximum temperature of 165 degrees Fahrenheit. Plus, you get premium Bluetooth wireless with surround sound audio while you're inside and a limited lifetime warranty to keep everything protected. At the very least, take a closer look because this thing is phenomenal.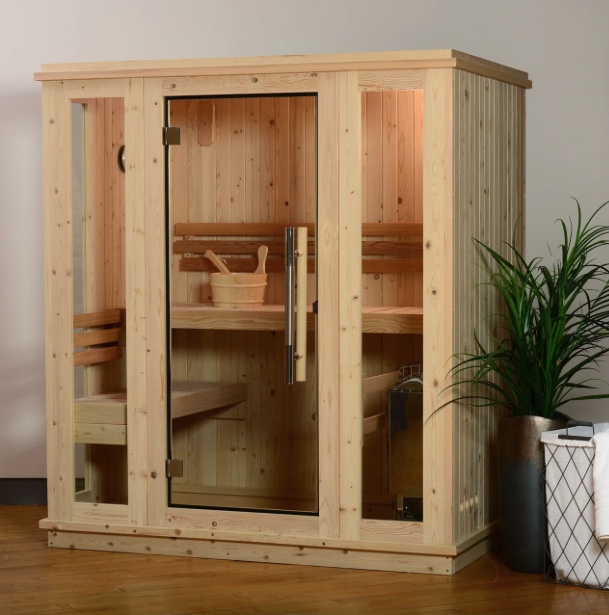 The Rusticus by Renu Therapy
The Rusticus is an innovative kit sauna by Renu Therapy. Perfect for 2-3 individuals, this design is seamlessly made to blend into underutilized spaces like compact corners. This sauna provides multiple seats at different levels, and lights up with a state-of-the-art integrated LED lighting system. The Rusticus is made from Cedar and uses stainless steel hardware. It also comes with a 4.5kW electric heater and a water bucket with a ladle, and can heat up to an impressive 195 degrees.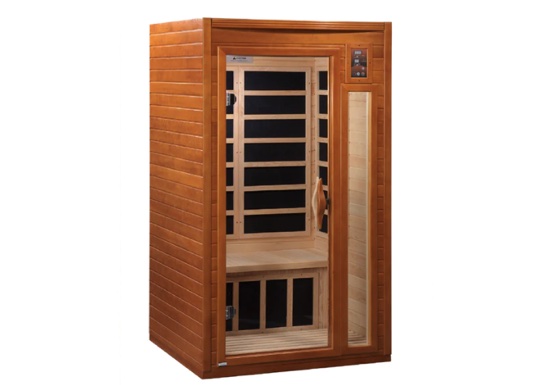 Dynamic Saunas Barcelona – 1-2 Person Low EMF FAR Infrared Sauna
Dynamic Saunas presents an excellent option for sauna enthusiasts seeking a seamless setup process and immersive audio experience. With a range of Infrared saunas like the Barcelona, they cater to different needs and preferences. The Barcelona's 1-2 person capacity provides ample space for a tranquil, cozy retreat.
Emphasizing convenience, Dynamic Saunas incorporates a music system with Bluetooth capability and dynamic speakers, allowing you to create a personalized auditory oasis. The sauna features a clasp-together assembly, carbon heating elements, a tempered glass door, an interior reading/chromotherapy lighting system, and a roof vent to ensure optimal comfort.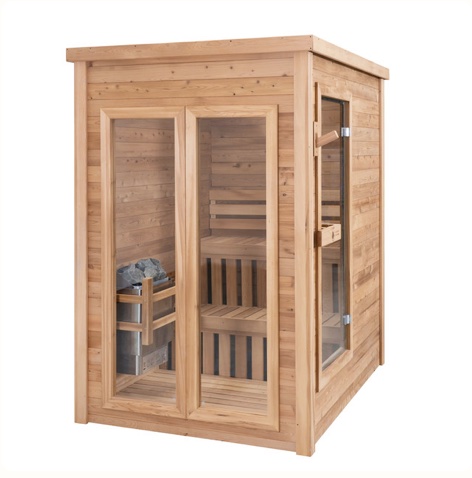 Thermowood Indoor Sauna by Redwood Outdoors
Redwood Outdoors is well-known for their high-quality saunas. This sauna kit is made from Thermowood, which is a soft wood that has been treated with heat through kilns — a Scandinavian skill. This means that the wood in this kit won't be damaged by steam. This electric sauna comes with a Harvey Sauna Heater, one of the best brands on the market. Assembling this kit is fairly easy, too. All of the wood comes pre-cut and grooved, so all you need to do is put it together, which will take about four hours.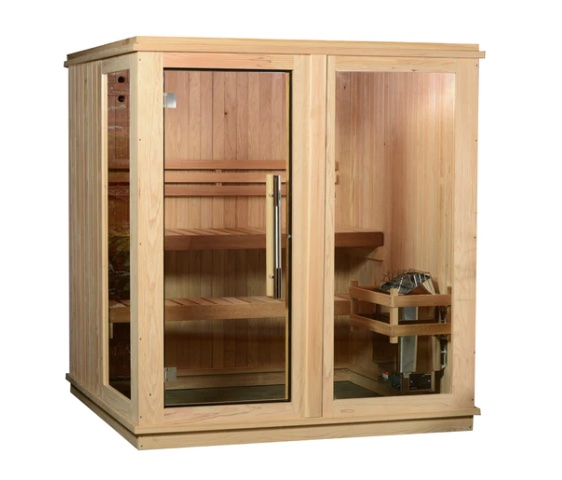 Grayson Indoor Sauna from Almost Haven
The Grayson Indoor Sauna from Almost Haven is one of the most customizable on this list. You can choose from two wood types (Hemfir or Rustic Red Cedar), four door types (from all-glass to all-wood), two heater types (6kw and 8kw), and even four stone types. You can grab the standard LED lighting package or upgrade to mood lighting. Whatever you choose, you'll be able to enjoy two full-length benches to stretch across while you relax in temperatures up to 180 degrees Fahrenheit.

Serene Life Portable Steam Sauna
For those seeking a more affordable option, the Serene Life portable sauna is an exceptional choice. Designed for individuals who travel frequently or have limited space, the Portable Steam Sauna offers a compact and convenient solution. Setting up and tearing down is a breeze, allowing you to create your personal spa-like experience wherever you go.
The features of this portable sauna include an easy-access sit-in sauna design, a compact spa size perfect for in-home use, and detoxifying infrared heated body therapy. It comes equipped with a high-powered heating element and a foldable chair for comfortable seating.
With one of these top-tier saunas, you can finally ditch the gym sauna and relax in the comfort of your own home.
Editors' Recommendations