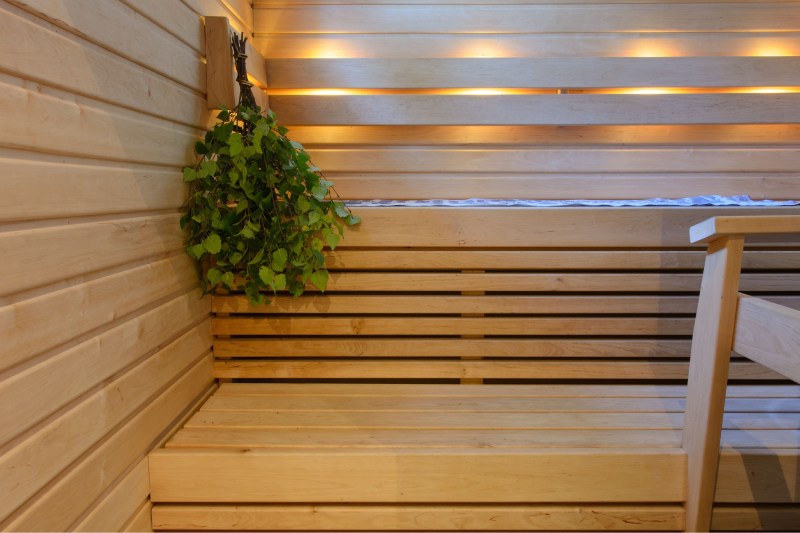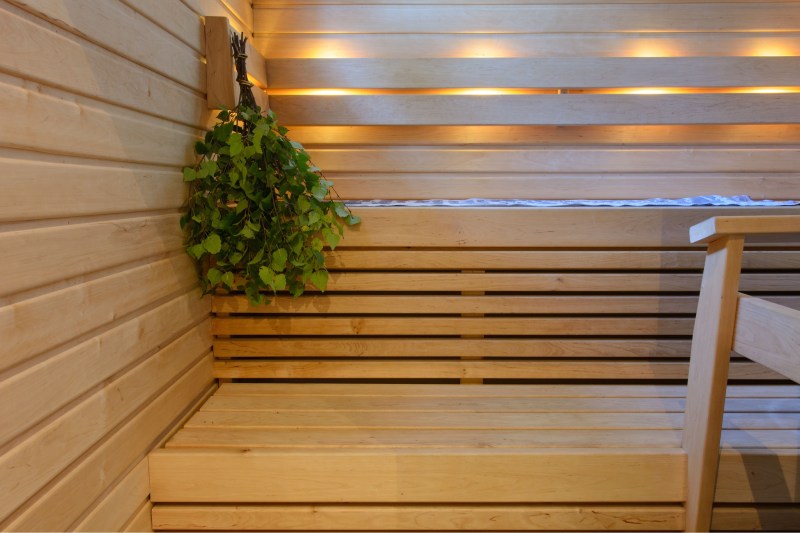 In recent years, self-care has evolved into an art form, and that has never been more clear than with the at home sauna. Nordic people have used home saunas for centuries as sanctuaries from the stress of everyday life, and they have never been more accessible than they are today. With so many options on the table, individuals have the chance to embrace wellness in a way that reflects their unique spirit and style — without breaking the bank as much. 
2023 has brought us some stunning at-home sauna options, but if a Google search leaves you confused, take a deep breath. We've compiled a list of the most highly-rated home saunas of this year. Infrared saunas are a great option, but this list will focus on the best traditional steam sauna options on the market today.  
All of these options are build-at-home kits, and most only require a cordless drill for easy assembly. Without further ado, check out our top picks.
Rainelle 4-Person Indoor Sauna
The Rainelle 4-person sauna has two benches and is one of the more customizable kits on this list. It comes in two colors, red cedar and fir, but the wood type isn't the only thing you can change. You can choose between different types of doors, heaters, and lighting, so you'll always have a home sauna that matches your decor. This home sauna is usable only indoors, so take that into consideration while purchasing. With two people, a cordless drill, and the detailed instruction manual, assembly takes around six hours or less. This option is made in the U.S.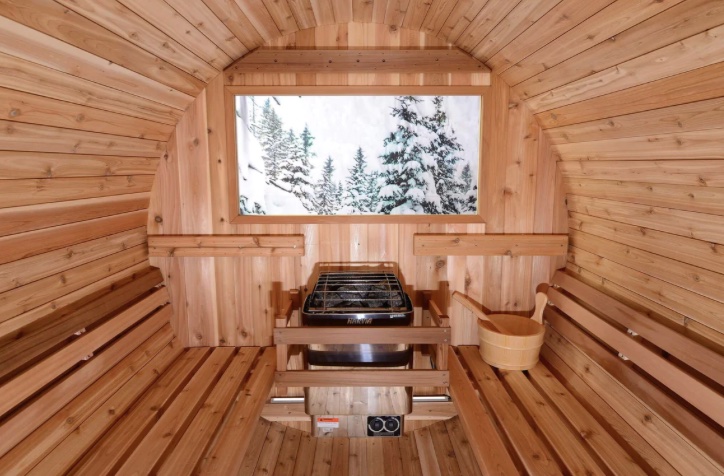 The Zeno Barrel Sauna
Barrel saunas are some of the most aesthetically pleasing home saunas around, and for good reason. They are definitely not run-of-the-mill and are sure to be a statement piece. Models like The Zeno are great for your back patio because they add an element of interest. Retailing for about $7,000, The Zeno comes in three colors: fir, red cedar, and stained hemfir. You can choose between an all-glass door, a wooden door with a window, or an all-wood door. With only a cordless drill, two people can generally assemble this sauna in six hours or less.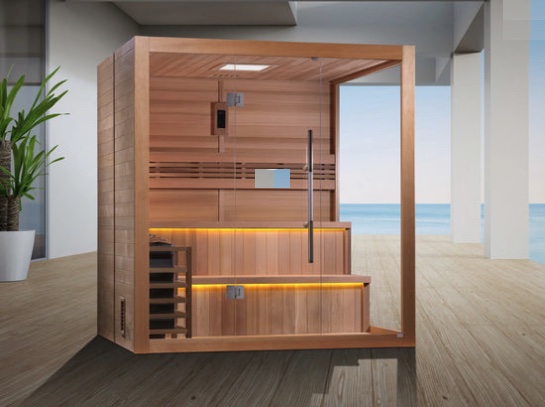 2023 Kuusamo 6-Person Steam Sauna
This year, Golden Designs has released their brand-new Kuusamo 6-Person Steam Sauna, which is perfect for larger families. This in-home sauna comes with a Canadian red cedar interior with a Canadian hemlock exterior, with chromotherapy lighting and Bluetooth speakers. In addition to the sauna kit, you'll also receive a sandglass, thermometer, and a bucket with a scoop. The only other thing you'll need is a sauna vihta. This sauna usually retails for $8,000.
Thermowood Mini-Cube 2-Person Sauna
One of the most unique home saunas on this list is the Thermowood Mini-Cube 2 Person Sauna. This steam sauna has elegantly rounded corners, which is definitely a show-stopper when placed in your backyard. The kit can be put together in about four hours and comes with a Harvia Sauna Heater that can be turned on through WiFi controls. It also comes with everything you need for an enjoyable sauna experience, like a bucket and ladle, sauna rocks, and a light fixture.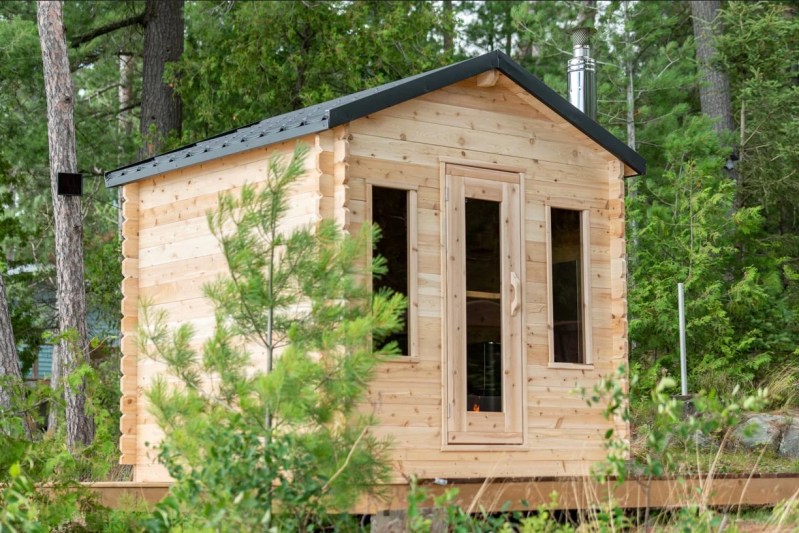 Dundalk CT Georgian Cabin 6-Person Sauna
In Nordic countries, saunas are often removed from the main house and built inside of a small cabin. These cabins are placed near water, so you and your family can easily go swimming in between sweat sessions. If you want to keep in line with this tradition, a Dundalk CT Georgian Sauna might be the right choice for you. This home sauna can fit six people and is made of Eastern White Cedar. Usually priced at $7,960, this sauna has a classy cottage feel that will enhance your experience. Unfortunately, this model does not come with a heater or sauna accessories unless you pay an additional fee. That said, this product has many instructional videos, so you'll never be left wondering which piece goes where during assembly.

The practice of taking saunas has experienced a remarkable surge in popularity recently, driven by a collective desire for holistic well-being and a sanctuary of relaxation within the comforts of home. If you're considering adding a home sauna to your wellness routine, I hope these options help narrow down your decision. 
Home saunas are an investment, so it's essential to reflect on your unique requirements, lifestyle, and aspirations. Whether you seek a space for quiet introspection, a family gathering spot, or a fusion of traditional and contemporary elements, there is a sauna that resonates with your vision.
Editors' Recommendations