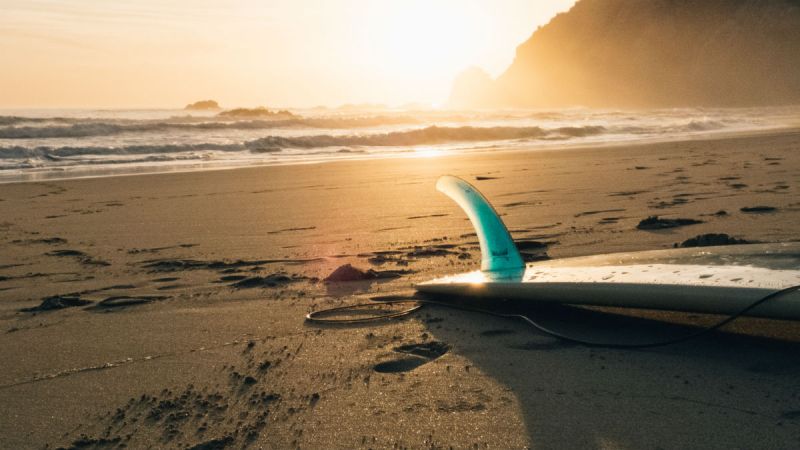 Every January and September, Orlando hosts one of the biggest surf trade shows in the U.S.: Surf Expo, a multi-day affair that features over 2,500 booths packed with the latest in surf, skate, stand-up paddle board, and beach gear.
We got the chance to go behind-the-scenes at the January 2018 edition of Surf Expo. Here's a few of the coolest new brands, products, and gear we found.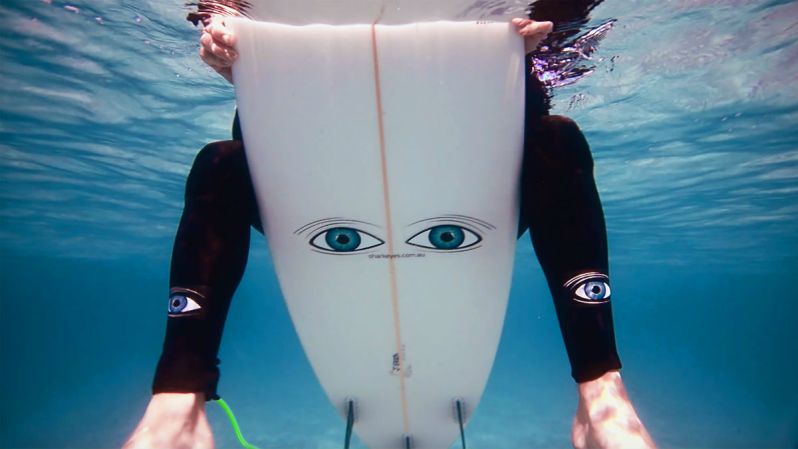 Shanan Warrall has spent most of his life in the water. As a spear fisherman, abalone diver, and big-wave surfer, Shanan has been involved in a number of shark encounters. Pulling from his experience as a professional waterman, he's created Shark Eyes, a visual shark deterrent to help prevent attacks. Sharks prefer prey that are unaware. Facing toward an approaching shark will often make them think twice and choose an easier target.
So how does it work? Simply attach the Shark Eyes to your surfboard or dive tank and, even when your back is turned, it will look like you are facing the predator. Shark Eyes are available now for $20.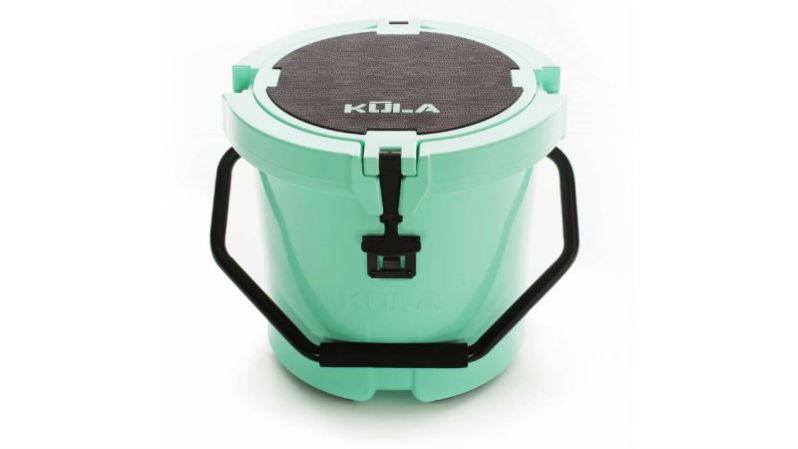 When the folks at Bote needed a cooler for bait, lunch, or drinks out on their boards, they looked at the problem the Bote way: differently. What would happen if your cooler was simply a 5-gallon bucket? Why not make a round one? Why not make the lid comfortable to sit on? Why not make it so durable, it's "gator proof?" Why not, indeed. Thus, the Kula was born.
Flexible hinges so the lid hangs down by the side, a drain plug in the middle of the bottom so it drains completely, and sticky feet so it doesn't slide around — who knew a cooler could have some many features? Of course there's a bottle opener too.
Kula comes in a 2.5-gallon($189) version with a spigot and a 5-gallon ($199) option in white, gray, tan, or glow-in-the-dark seafoam green.
Stand-up paddle boards typically come in two varieties: beautiful or indestructible. Pick one. You can't have both.
However, Art in Surf has found a way to create boards that look so good you might want to hang them on your wall, yet so strong, you'll want to use them more. Board shaper Marcus Pettini is from Brazil, which inspires the beautiful Amazonian designs on these bamboo-covered boards. However, in order to protect these works of art from damage, they've turned to pick-up truck technology.
After the boards are painted, they are coated top and bottom with Rhino's High Impact Technology, or HIT. This thin, clear, lightweight barrier — usually found in truck beds — is so strong you can smash it with baseball bat.
You can find all the Art in Surf boards on Amazon while the update their website.
Learn More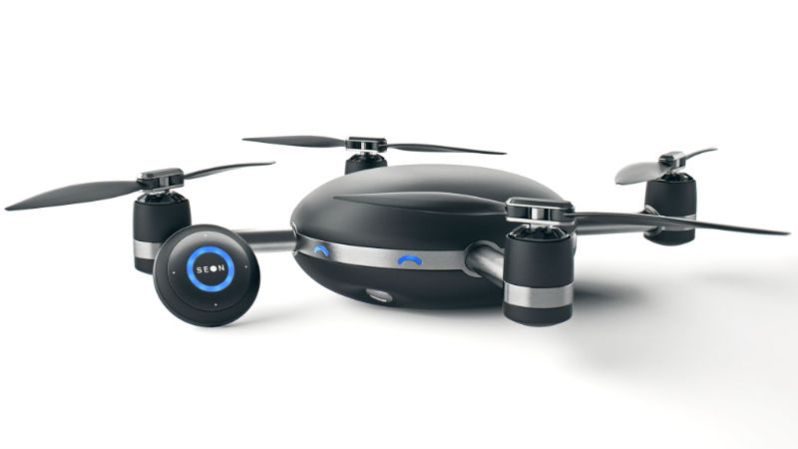 Kickstarter phenom Lily couldn't quite launch in 2015 when it was supposed to, but another company has picked up where it left off. Community-led invention platform, Quirky, bought the drone prototypes and turned them into Seon.
The waterprrof Seon can take off from land, water, or wait (just by throwing it). It features 25 minutes of flight time, 4K resolution in the camera, and a 300-foot range. A small wrist-mounted control let's you maneuver the drone with a few buttons; it also serves as the microphone, recording usable audio without the buzzing of the drone rotors.
You can pre-order a Seon now for $999; launch is expected in May 2018.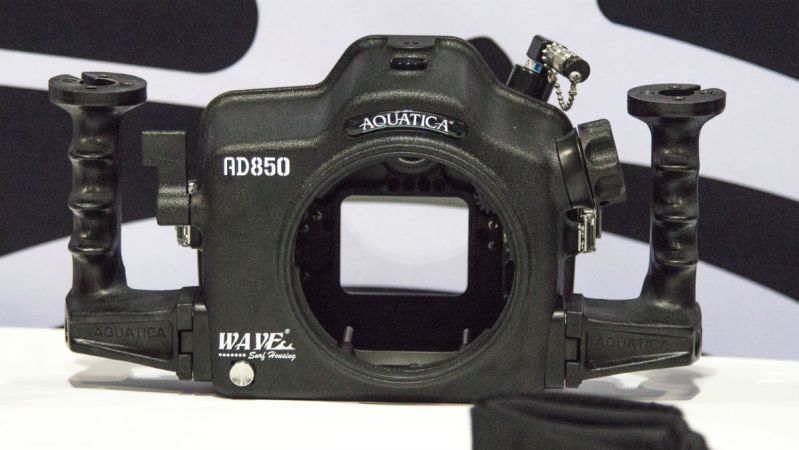 Aquatica has over 25 years of experience making high-quality dive housings for cameras. These aluminum cases for Canon, Nikon, and Sony cameras come rated to a depth of 300 feet, but can be upgraded to 400.
The company also makes strong but light surf housings for popular DSLR and mirrorless cameras. Ergonomic, one-handed controls let you balance your gear and get the shotat the same time. Previous versions had a right-handed switch for hitting the shutter, which has been upgraded to simple thumb buttons on the handle.
Best known for its bombproof phone cases, Otterbox is stepping into a new industry — now the company wants to protect your drinks.
Otterbox's rugged line of coolers includes two soft-sided bags and three sizes of the larger, hard plastic models. Our favorite is the soft Trooper LT 30, which has an enormous opening that reveals a bright green liner inside (the light interior makes it easier to find things when it's dark). Two watertight pockets on the front keep your keys and phone safe, and the Duraflex tie-down points on either side keep it securely attached to your raft or roof.
Comfortable backpack straps on one side and signature mounting points on the other let you carry and configure the cooler as the adventure demands. Oh, and it keeps ice for over three days. The Trooper LT 30 is available now for $300.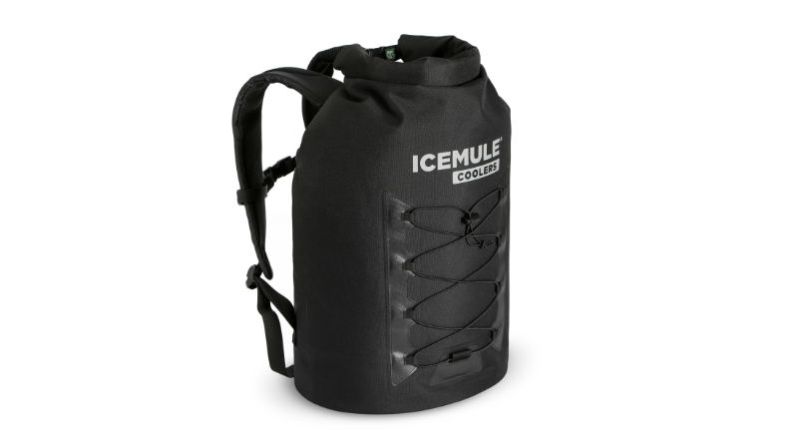 This March, IceMule is upgrading its popular Pro backpack cooler with a 650 denier polyester in a matte black finish. Compared to the IceMule Boss released last year, the matte black gives the pack a stealthier look without heating up your drinks. The MuleSkinEV tough interior layer keeps ice in and water out, and a PolarLayer foam insulation will protect ice for over 24 hours. You can also add air for even more insulation, then release with the IM AirValve when it's time to store or travel. Comfortable backpack straps lets you haul your drinks for hours and the roll-top makes it easy to load and unload.
The matte black version of the IceMule Pro won't be out until March, but the brands other colors are available now.
Spikeball started in 2008 as a hobby in Chris Ruder's basement. Since then (and thanks to Shark Tank), this sport has become popular all around the world.
The concept is pretty simple. Spikeball consists of a round net sitting 8 inches above the ground. You get three hits to bounce a rubber ball about the size of your fist off the net to your opponent in any direction you want.
The Pro Kit ($99) comes with a a stiffer frame leading to a more consistent bounce off the net. More grip on the balls let give you more control and spin. If the smaller, heavier Pro ball isn't up your alley, you can try the brand-new Rookie Kit ($59), which comes with a 50-percent larger net and much bigger ball to get you started.
Surf Expo returns 6-8, 2018.