Backpackers know packing cold beer is almost as — if not, more — important than water on a hike (plus beer is mostly water, so you're getting a twofer with every can anyway). But successfully keeping your brew cold in the back country can feel damn near impossible. Enter: ICEMULE's aptly named BOSS cooler backpack.
Extreme coolers like those from Pelican and Yeti promise to keep your temperature-sensitive essentials cold for days, sometimes even a week or more. But, while these ultra-thick, hard-sided coolers handle the job admirably when car camping or on a fishing trip, they're hardly portable enough for most hikers. ICEMULE's entire catalog aims to solve this problem with lightweight, soft-sided dry bags-turned-coolers.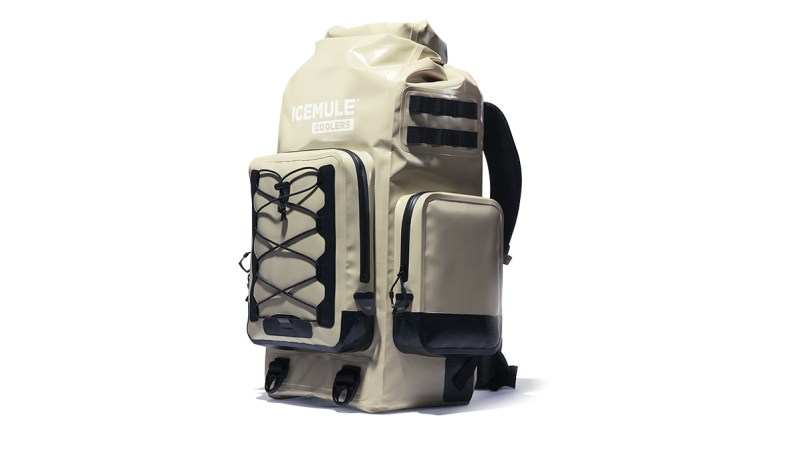 Their soon-to-be-released flagship BOSS cooler backpack builds on the best features of the company's other tried-and-true coolers, all wrapped in a durable, ultra-portable form factor with plenty of extra storage space. Whether you're solo-hiking Pike's Peak or fly-fishing in Montana, the BOSS features multi-day ice retention, so your beer, bourbon, or bait stays ice cold even on a three-day trek. The company's exclusive MuleSkin exterior and liberal use of welded seams ensure the pack is 100% waterproof. The design is even capable of handling more than 60 pounds of gear. A 3cm (that's more than an inch) layer of closed-cell PolarLayer XT Insulation is coupled with a dedicated air valve to allow the wearer to add additional air for maximum insulation and cold retention.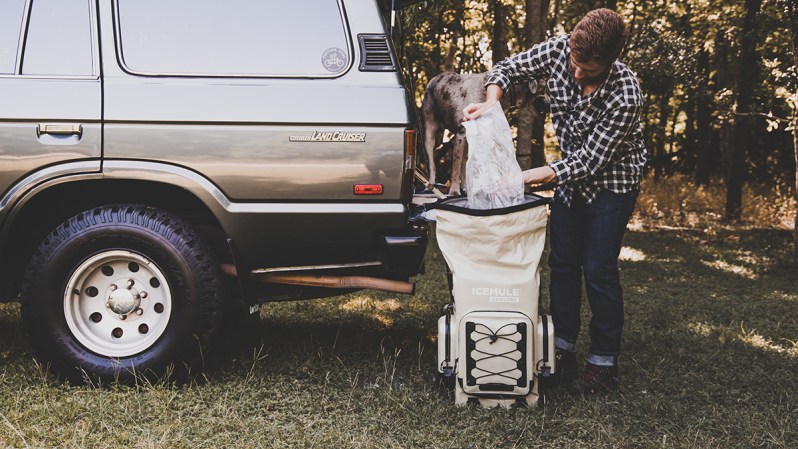 Filling the pack is simple with its wide-mouth, tri-fold, roll-down top closure. Like all good dry bags, the BOSS even floats so you're (almost) guaranteed never to lose it if it decides to take a swim without you. The real win, however, is its best-in-class suspension system. Ventilated back pads, a cushioned hip belt, and a secure sternum strap are all designed to provide a more comfortable fit than any backpack cooler on the market. The exterior also boasts three insulated pockets with PakShield zippers to guarantee everything stays dry. Plus, a boatload of external clip points and MOLLE straps holds all your other essential gear in place.
The ICEMULE BOSS will retail for around USD $300 and buyers can pre-order the cooler now.
Editors' Recommendations