Nalgene is one of those brands that has been around so long, the brand name is synonymous with the product. You don't say, "Hand me my cylindrical shatterproof screw-top water bottle." You say, "Hand me my Nalgene." Its status goes way past the current trend of outdoor lifestyle. Its timeless simplicity and functionality make Nalgene the stuff of legend.
So it's sort of strange that, as revered as the Nalgene bottle is, few people know its provenance. It's one of those things that has just always been there, a staple of hikers, campers, and climbers, crunchy college students, hippy-dippy festival-goers, and anyone who aspires to an active lifestyle. But as it happens, Nalgene just celebrated its 70th anniversary, making this the perfect time to learn a little about the ubiquitous water bottle that has accompanied generations on their outdoor adventures.
We connected with Fernando Galiana, a product engineer who has spent 25 years helping Nalgene perfect its flagship product.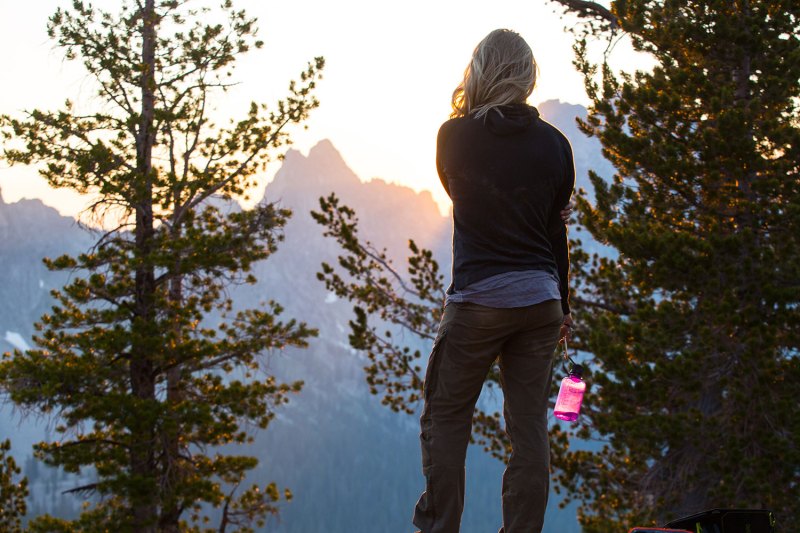 The Manual: Where was Nalgene "born" and how did the bottles get so popular?
Fernando Galiana: Back in 1949, a Rochester, New York chemist named Emanuel Goldberg developed the first plastic pipette holder. Along with three workers, he began the Nalge Company in a small building at 625 South Goodman Street. For years Goldberg and his growing team developed the Nalgene line of state-of-the-art polyethylene laboratory equipment: centrifuge bottles, filter units, storage tanks. Obviously, it wasn't the kind of stuff you toss into your backpack for a weekend in the woods. But there were rumors floating around about scientists taking the smaller, more convenient bottles out of the lab and using them on hikes and excursions.
By the 1970s, this "unofficial" use for Nalgene bottles caught the eye of Marsh Hyman (President of the Nalge Company in Rochester, New York). Marsh had a son who was in the Boy Scouts. He and his fellow Scouts used Nalgene lab bottles on the trail. They were perfect as water bottles; for storing powdered drinks and pancake mix; and for carrying matches and shampoo and snacks and all sorts of camping supplies. When he learned about these great new uses for his lab bottles, Marsh Hyman went to the Nalge Specialty Department with a mission: "Spread the word to outdoorspeople all over! Tell them about this new line of high-quality camping equipment." And that's how Nalgene Outdoor Products started.
TM: When and how did the brand really take off as a cultural icon?
FG: A couple of trends intersected in the early 2000s that helped propel us to where we are now. As people began to drink more on the go (think Dunkin' Donuts and Starbucks) and the use of single-use water bottles grew and grew, people thought they could save money and reduce waste by using a reusable bottle at school or in the office. That's when we went from being a camping/hiking/rock climbing product to more of an everyday bottle. We were "athleisure" before it was a thing. We added colors to our products in 2002, and the combination of colors and the macro trend to consume more water exploded our business.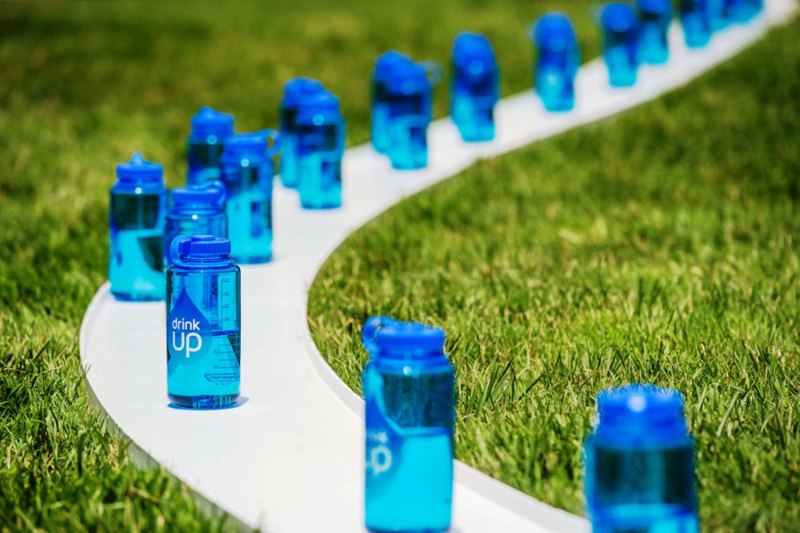 TM: What are some other ways that Nalgene has led the reusable water bottle market?
FG: We were the original bottle made from Lexan. Lexan was super durable, almost unbreakable, transparent and (probably most important for our customers) did not impart a "plastic" taste to the water. It was very odor-resistant and easy to clean. So you could have lemonade vodka one day and plain water the next, and not have the taste from the night before.
TM: Any clues as to what the next 70 years might bring from Nalgene?
FG: I think we will continue to be in the forefront of materials in the category and evolve our products to meet the changing consumption demands of our customers.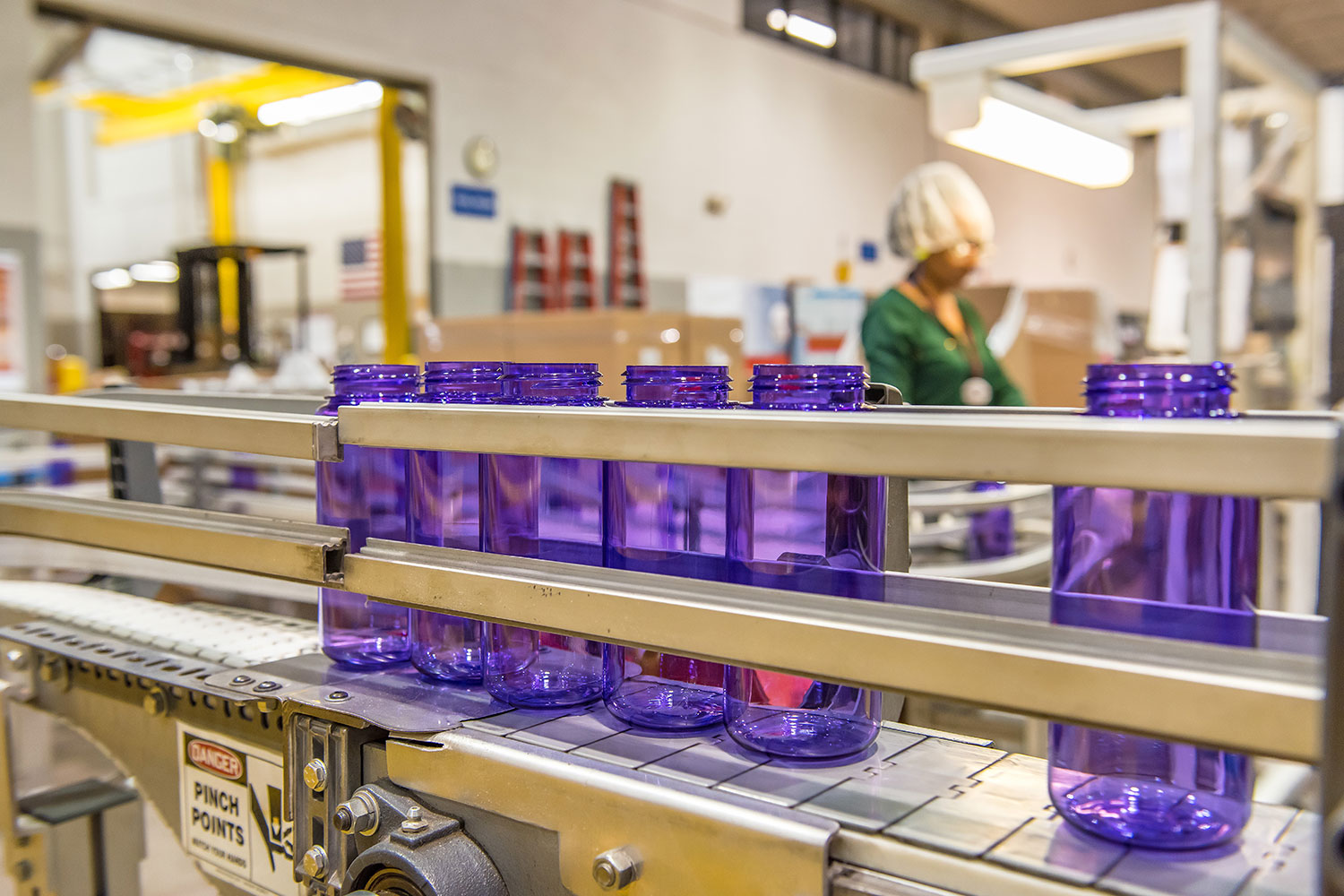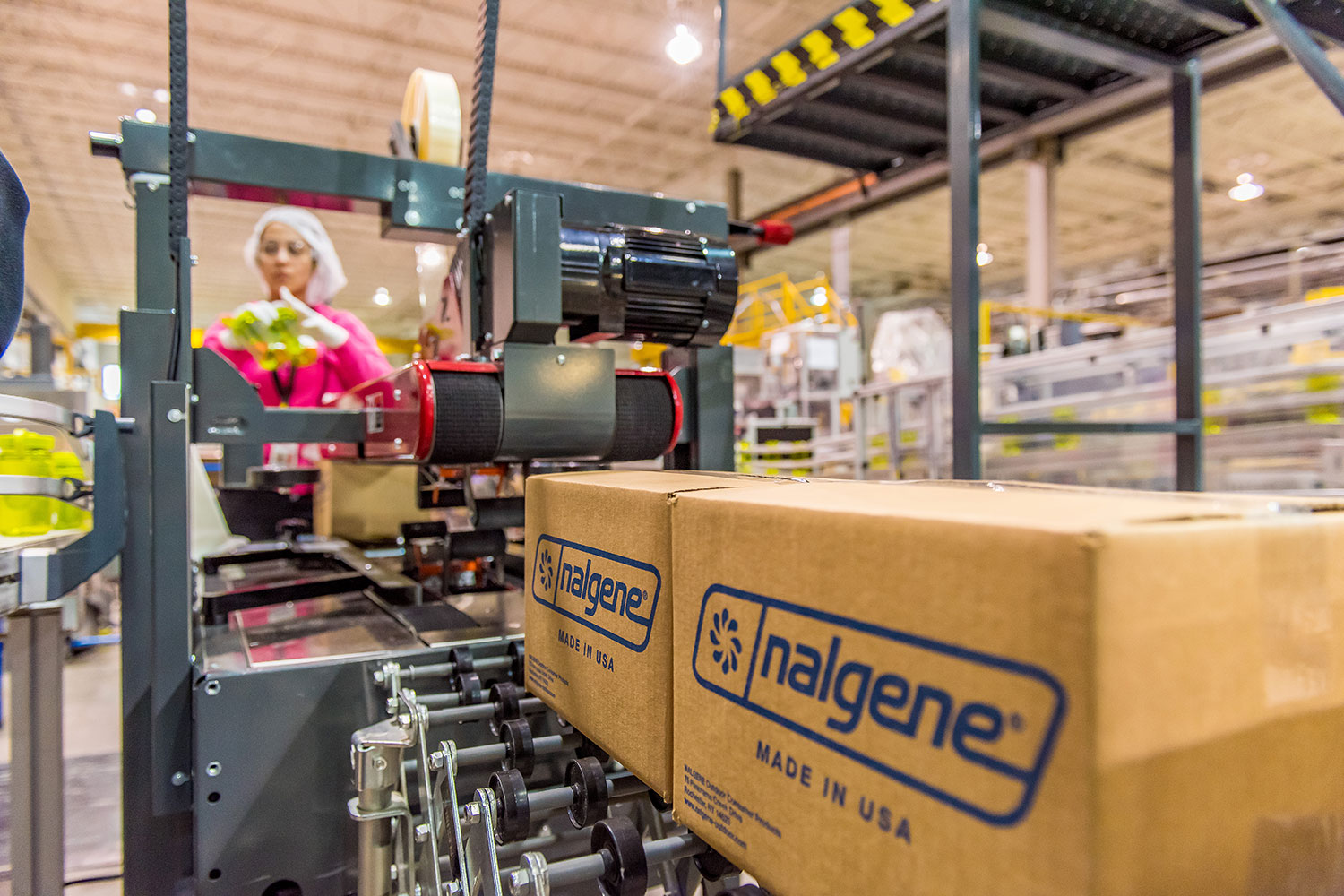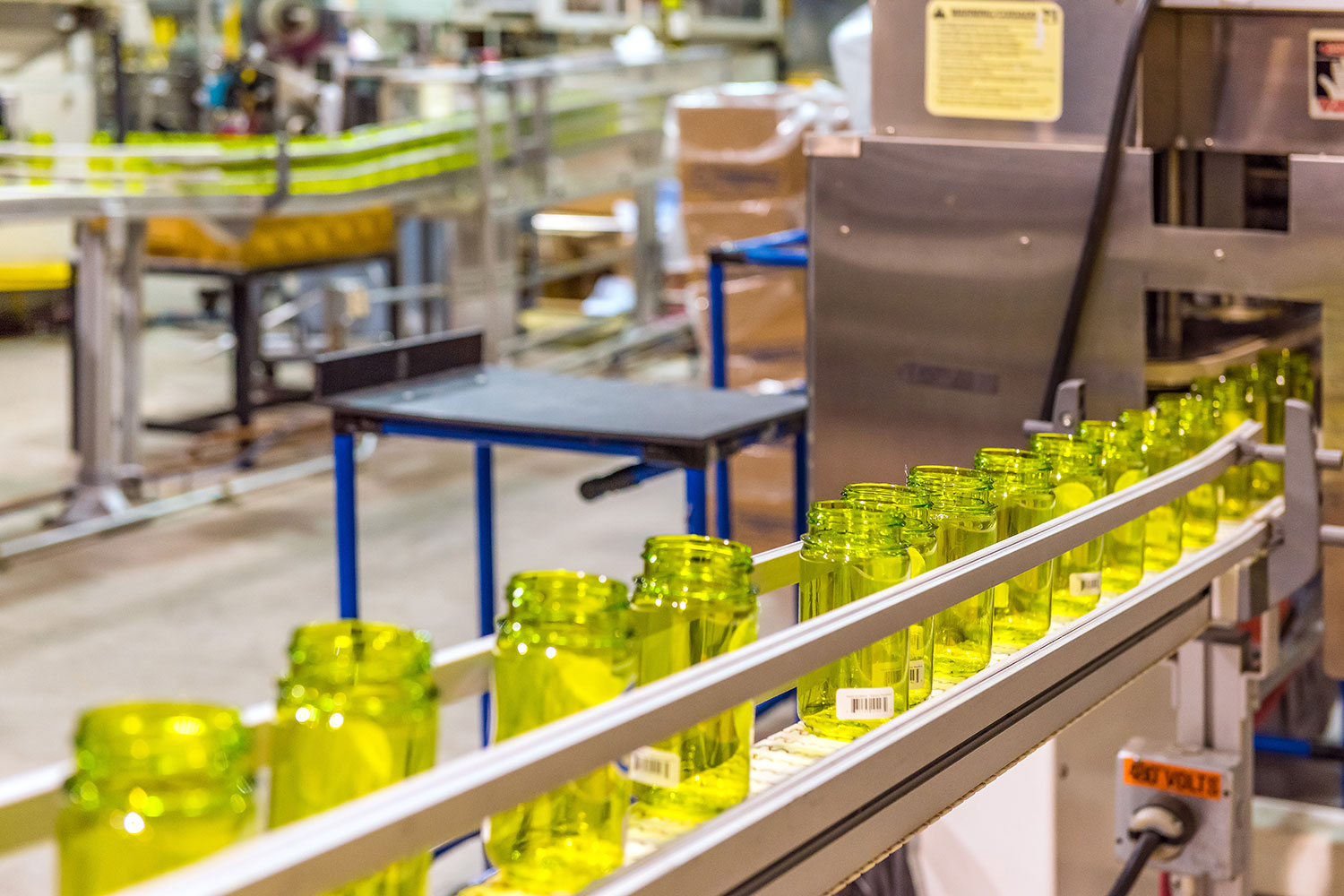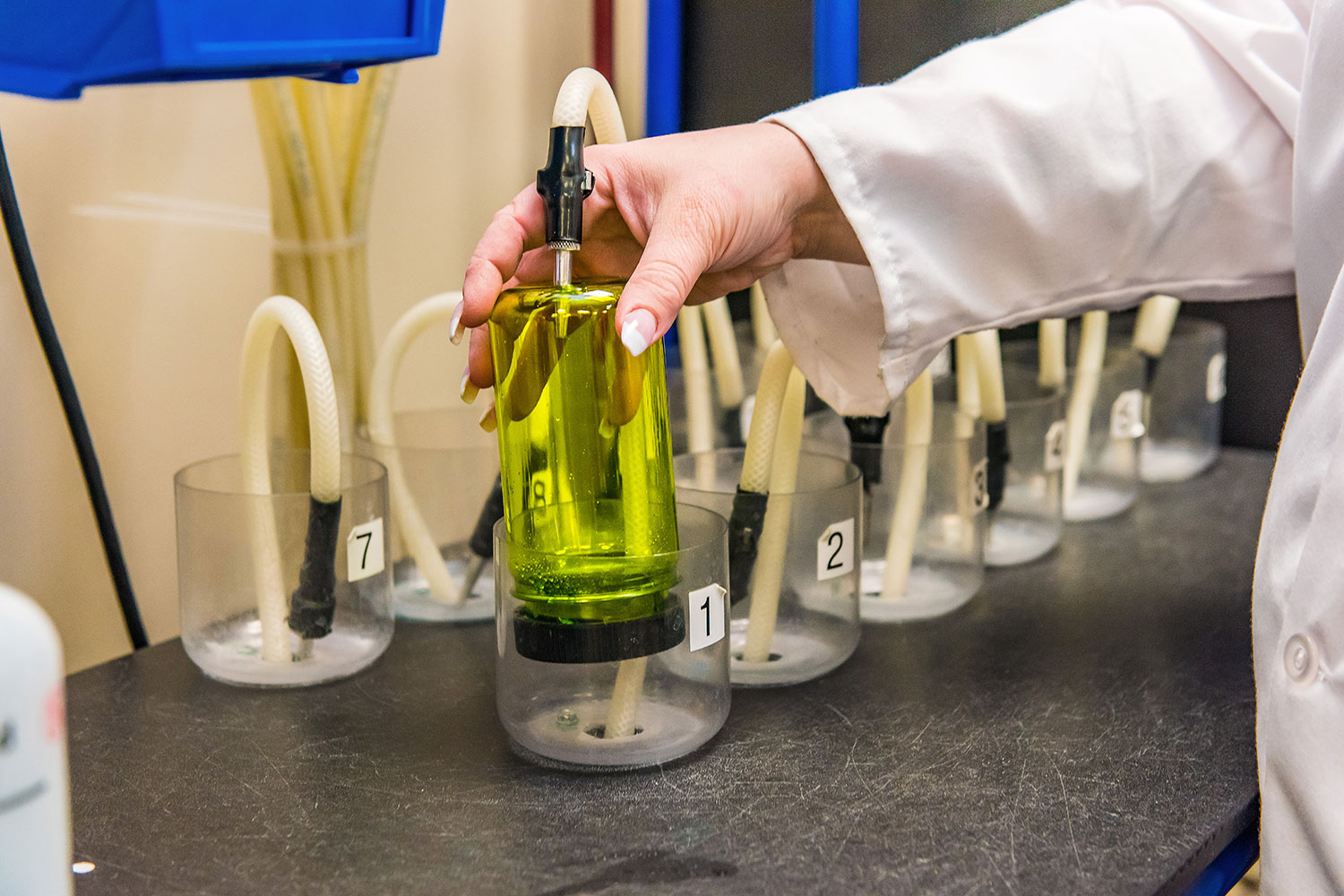 Fun Facts About Nalgene
Seventy years since their inception, Nalgene bottles are still made just as they were back in 1949: BPA-free plastic pellets are melted into a tube, then inflated with 150 PSI of air to create the classic 32-ounce bottle.
Not only are Nalgene bottles made in the United States, but the resin they are made from is sourced in the U.S. as well — the company ships 45,000 lbs of resin at a time from Tennessee and holds them in storage silos until ready to use. Compared to similar bottles made overseas, the Nalgene model has a 90% lighter carbon footprint.
Nalgene isn't just the darling of outdoorsy types — it's a celebrity favorite. The bottle has appeared in feature films like 127 Hours (2010) and Wild (2014), been touted by Oprah on national television, and even shown on the White House Lawn as part of Michelle Obama's "Drink Up" event.
Up until 2002, the Nalgene bottle was only available in grey. Our interviewee, Fernando, was part of a two-person team who took the Nalgene bottle from monochrome to full color. Today, you can choose a Nalgene bottle from over 75 different tints and patterns. Most recently with color, Nalgene created its "Inspired by Nature" collection, where a set of seven colors were selected on moods and feelings in nature, from earthy browns and purples to vibrant orange and greens to serene blues. However, we're partial to the

limited-edition bottle

with its throwback mountain lion logo, just released to celebrate this anniversary.
Here's to you, Nalgene, and to another 70-plus years of fueling adventure, endurance, and environmental stewardship.