Has your outdoor sweater been tested over 1.2 million vertical feet of elevation? Yeah, didn't think so.

Polartec isn't a brand name you'd recognize like Patagonia, Columbia, L.L.Bean, or The North Face.

But it's the insulation company that's been enlisted by all of the above to pack their jackets with the best warming/cooling power the outdoor industry has to offer.

So after four decades of collaborating with the outdoor industry's leading manufacturers, Polartec teamed up with an expert guide to help develop his line of insane outdoor apparel.

And damn, it's some good gear.

Officially launching on April 15 under the brand name MtnLogic, this line of apparel was the collaborative result of Founder Peter Whittaker, a veteran guide and owner of RMI Expeditions and Whittaker Mountaineering retail store, that has more than 40 years of outdoor experience under his belt, and the fabric magicians at Polartec.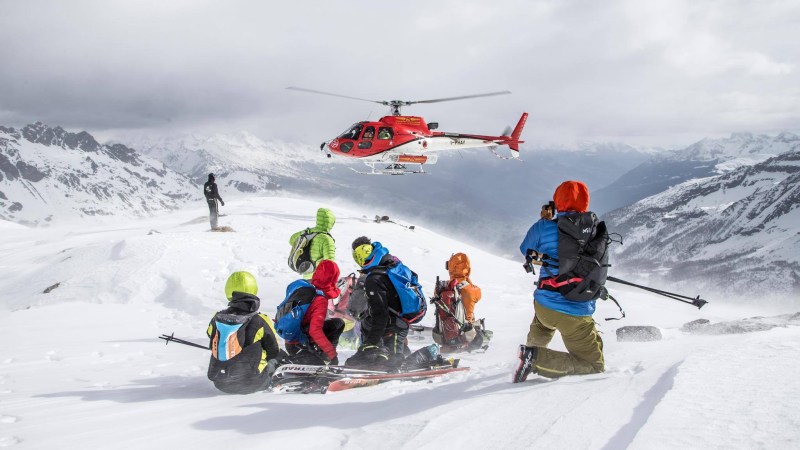 It's a match made in fourteener heaven.
All the gear is "earned at altitude," as the designers like to say. "Everything we craft is deliberate, functional, and intuitive."
Before MtnLogic, Whittaker made a career out of making big brand names the best adventure apparel possible. And it's because of this experience that Whittaker decided to 'take back' mountain gear, and the R&D process with it.
Traditionally, the development of technical apparel is driven by merchant demand, price, trends, and superficial testing. Whittaker threw out this timeline and developed MtnLogic products based off expert understanding of how gear needs to function in the field. Whittaker suffered and cursed through the failure of marginal gear, but just wouldn't tolerate it being pushed out to market.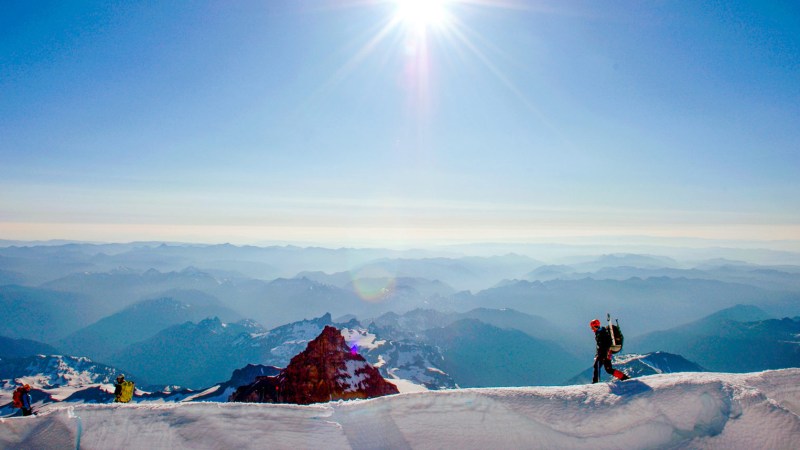 So unlike much of the other outdoor gear you'll find on the rack, MtnLogic didn't start with a cost to produce. They swore to make the best gear and think nothing of cheapening the end product in order to swoon bargain outdoorists.
The first phase of development alone consisted of 76 samples worn over 1.2 million vertical feet of elevation in a single mountain climbing season.
"When we look back through this testing, we discovered that 100,000 human powered feet of climbing was the minimum an individual product needed to be tested to validate a design," says Whittaker.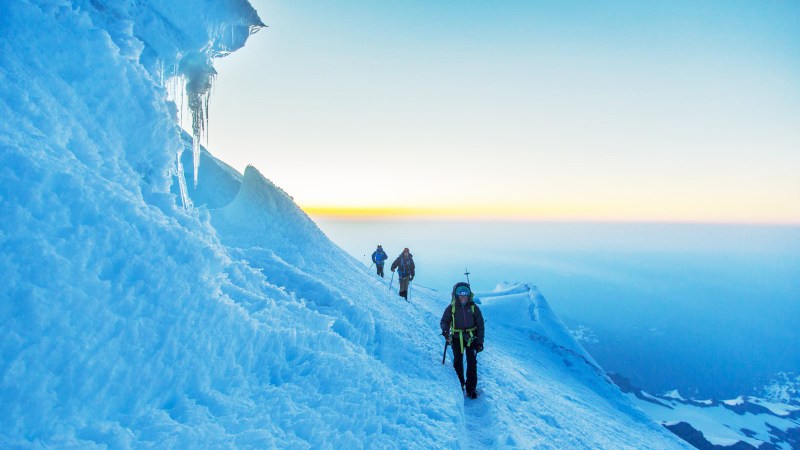 Only 12 pieces made the cut.
The first-ever MtnLogic line will consist of a Power Tee, Power ¼ Zip, Solstice Hoody, Men's Base-Slayer Pant, D-Luxe Fleece, Men's Hops Hoody, Alpha-Ascender Hoody, Neoshell Nuker Jacket, Glacier Pant & Short.
Each of the pieces is assured a 100K Promise that each product has gone through a minimum of 100,000 vertical feet of real-life human testing.
And that, my fellow high-altitude thrill seekers, is better than any return policy you can find from one of the bargain brands.
Photos courtesy MtnLogic