You might think running well means sprinting full-speed on super cushioned shoes as a form of punishment for overindulging in lobster mac and cheese and whiskey over the weekend. Surprise, surprise: it's not. At least, that's not the way Air Force airmen are trained to run.
Dr. Mark Cucuzzella wrote the manual for teaching Air Force badasses how to run — he's the Air Force Reserve lieutenant colonel and MD who created the Air Force's Efficient Running Program.
So, how can men run more efficiently, keep at it, and not get injured? Dr. Cucuzzella is in the house to answer, sharing surprisingly simple tips from his new book, Run For Your Life, released in September 2018.
Everyone Needs to Run More
Cucuzzella's private clinical work focuses on clients with metabolic disease — largely lifestyle-related chronic illnesses that are preventable and reversible. About 40 percent of U.S. adults over the age of 20 were diagnosed with obesity in 2015-201616, numbers that have only grown since, but Cucuzzella shares that roughly two-thirds of Air Force members are obese and an insane 60 percent of Marines. Marines!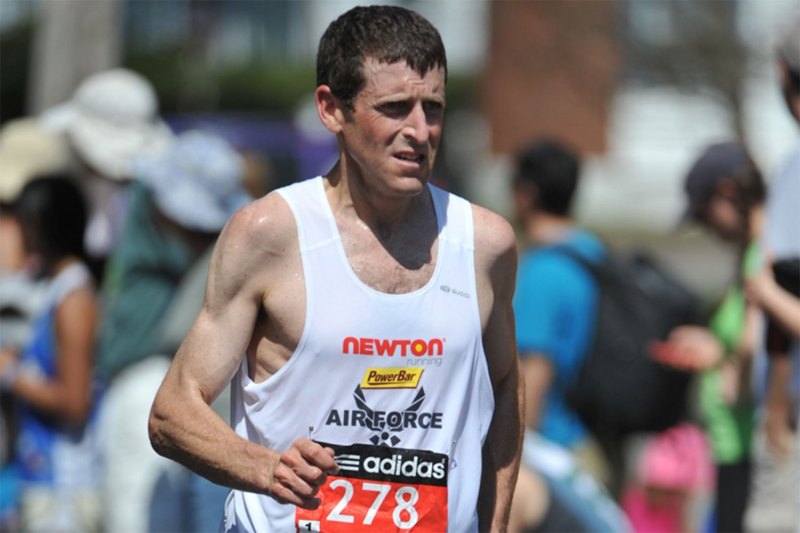 Seven years ago, a new Chief of Staff enlisted Cucuzzella to overhaul the standards of the run testing and instruction and the Efficient Running Program was born, which is a multimedia-based program of videos that can be shared and learned virtually to address the foundations of running like form, mobility, and strength.
"Running every day should make you injury-resilient, not cause injury," Cucuzzella tells The Manual.
Slow Down
"This is now implemented in basic training," Cucuzzella says. "Slowing down … there tends to be a mindset that an 'easy run' means going as hard as they can because they constantly feel they are being evaluated. We need to change that mindset."
Cucuzzella says that real, healthy aerobic development can't be achieved by always running at your max capacity. You need to be in the fat-burning zone which is ironically slower than you might think. He even says going below this rate is healthier than going above. You should be striving for your fat-metabolism zone which is pure aerobic development, as opposed to your ventilatory threshold. You don't need a heart rate monitor to check, just ask, "Am I panting, or can I hold a conversation?" Pick the slower running group, make sure you can talk, and you won't fry out.
Don't Stretch
Instead of static stretching, do dynamic warm-ups before heading out for a run. There's a whole chapter in Run For Your Life that goes over moves described with all the good science stuff on why they work. Overall, swap stretch holds for dynamic lunges and skipping, which will get the fascia connective tissues sliding, gliding, and ready to take off.
Check Your Posture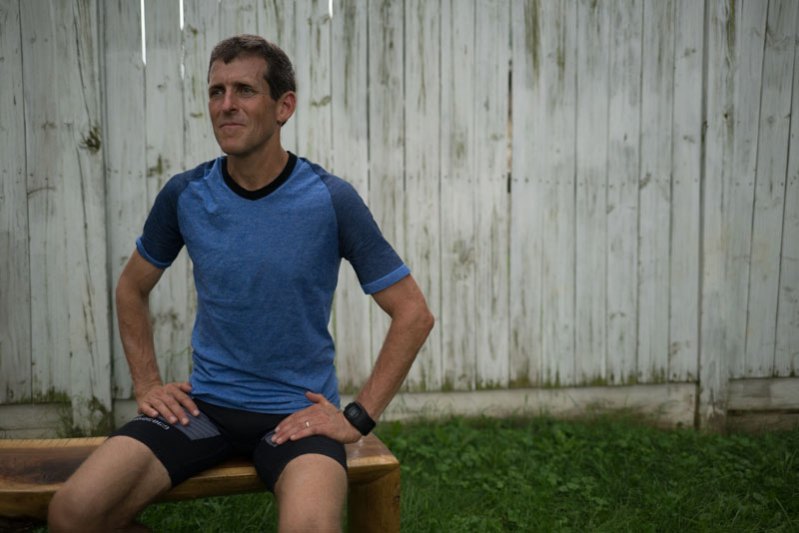 Or, as Cucuzzella calls it, mobility work. A mix of good posture and doing mobility work throughout the day like getting up from your desk and keeping a range of motion in tight hips, shoulders, and neck will help your body be in good alignment for running. Good alignment produces a nice springy rhythm. If possible, find a gym or specialty run shop that has a TrueForm Runner (a non-mechanical treadmill) and ask a specialist to do a posture analysis. This is hard to do alone, so seek an expert. Pro tip: Your torso should be upright.
Wear Flat Shoes
"If you're up in a heel, your whole posture is affected," says Cucuzzella. "You can't stabilize your kinetic chain on marshmallows." Cucuzzella practices what he preaches, having helped open a running footwear store that sells only flat and minimalist shoes. he likens it to the food industry: "If I opened a restaurant, I wouldn't have junk food."
How little of cushion will vary person-to-person, but the important thing is to wear a shoe that is flat with the ground, meaning very little or no heel elevation. The shoe should also be light, a little hard, and have a wide toe box.
Spring From Your Whole Foot
"Your foot is the foundation of the body's spring, and running is a spring mechanism," Cucuzzella says. If your big toe, for instance, is squished in the box of your running shoe you'll have to use other muscles to compensate and get off the ground. "Think of your foot as a tripod; the toes, ball, and heel need to come into contact or you won't have any spring."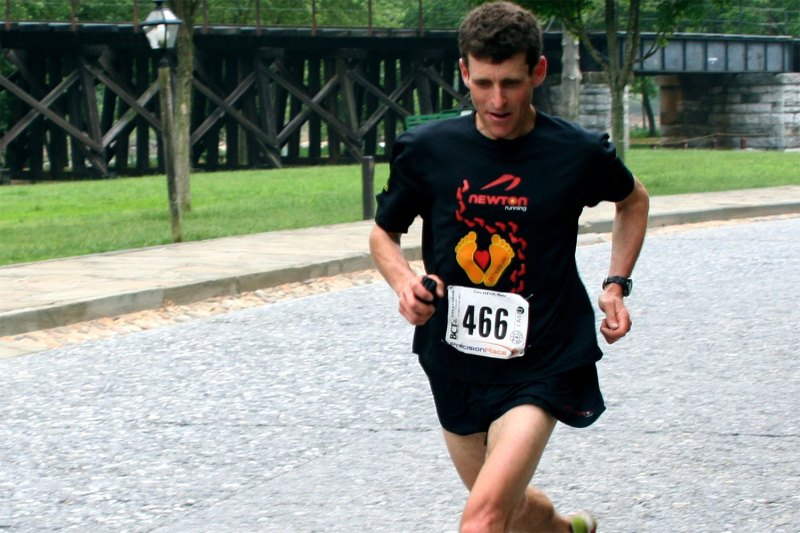 Avoid Eating Crap
Diet is a whole other arena tied to efficient running. To be brief, "If you have a crappy diet with a lot of sugar and starch, it's going to come home to roost when you run." This guy ran almost 100 miles on carbs so, it's possible.
Don't Workout
Cucuzzella hates the word "workout" because it should be more like playing. "If it's fun, you'll keep doing it, and if you're not enjoying it, it's not sustainable."
Editors' Recommendations