Tosaku Nishida, was the youngest of eight siblings. He lost two of his oldest brothers to World War II. After his oldest remaining brother left home, Tosaku was left with the responsibility of providing for his family. Despite the challenges, his experience working at a textile mill led him to found what would become Goldwin ski apparel, a world-leading sportswear brand based in Japan.
Goldwin, established in 1950 as a small manufacturing company, was originally known as Tsuzawa Knit Fabric Factory and made high-quality wool hiking socks. The team eventually began creating its own products in 1958. However, it wasn't until the early 1960s that the company would gain attention on the global stage.
Drawing inspiration from ancient Greece and the origin of the Olympic Games, the company changed its name to Goldwin in 1963. Historically, the victors in those early games were awarded wreathes of laurel leaves and those champions were called "gold winners." Harkening back to their roots as a knit fabric manufacturer, Goldwin eventually utilized their technology to perfect and improve the production of ski sweaters and set the standard for function, style, and sophistication on the slopes in the '60s.
The brand was well represented at 1964 Summer Olympics in Tokyo. Of the sixteen Japanese gold medalists that year, twelve of them were wearing Goldwin sportswear. The company maintained a steady presence in the 1968 Grenoble Winter Olympics and the Mexico City Summer Olympics, and again in 1972 at the Sapporo Winter Olympics and the Munich Summer Olympics. Over the next several decades, Goldwin would sign license agreements with (and become distributors of) other recognized brands, including Champion, The North Face, Ellesse, Danskin, and Helly Hansen.
From its humble beginnings as sock maker to now, Goldwin remains committed to creating apparel with meticulous attention to detail, minimalism, and designs of the highest quality. The company currently creates one ski collection each season, as well as two lifestyle collections per year.
Here are our three top picks from the current selection.
Ski Jacket, $419
While it may have an '80s retro design, it has all of the technical features in a lightweight, breathable, and packable jacket. The Primaloft insulation provides warmth and comfort from post-consumer recycled materials.
Coverall Shirt, $199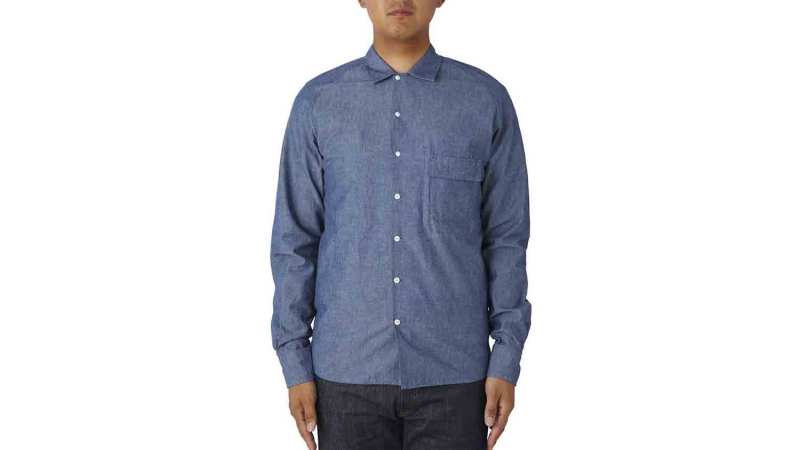 This classic coverall shirt is designed for work and play, a perfect testament to style and function. Features include two hand pockets, lined chest panels, and an interior pocket.
Hooded Spur Down Coat, $1,299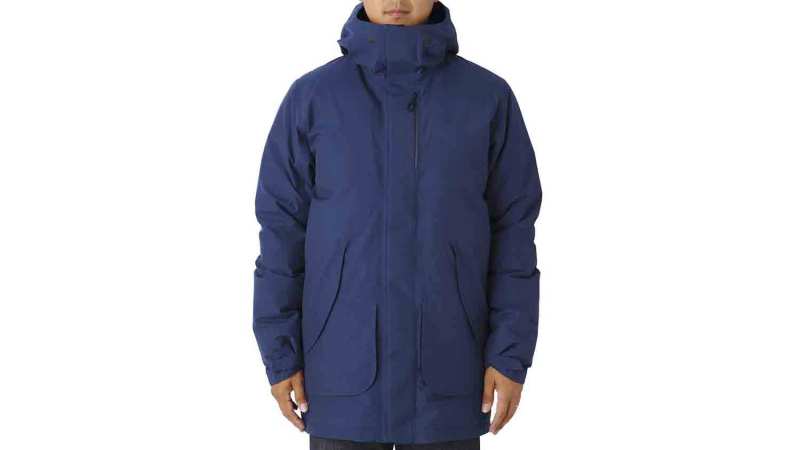 Goldwin's down coat is designed to be at home in the mountains or navigating the urban landscape. Available in both wool and Gore-Tex fabric, the down baffle construction insures superior warmth without the bulkiness.
Editor's Note: This article is part of The Manual's larger Journey to Japan travel guide. Over the course of a month, our writers had the pleasure of experiencing Japan in all its forms, from high-rise bars in Tokyo to traditional tea ceremonies in Kyoto. We hope this series will not only inform, but inspire you to take your own trip to the Land of the Rising Sun.