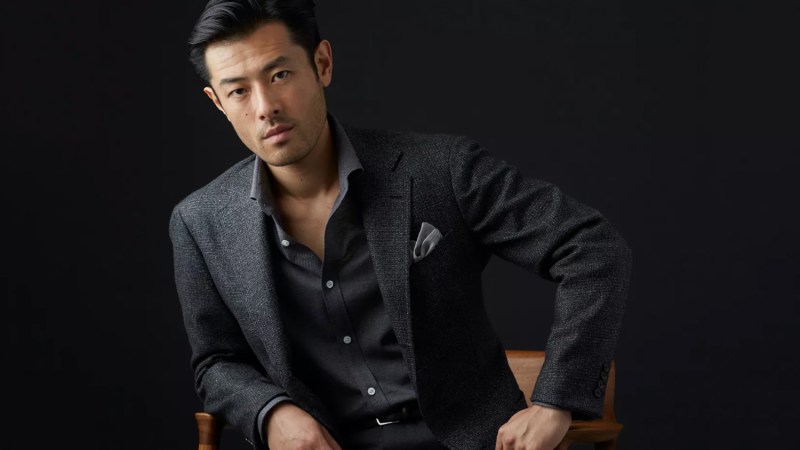 Fuse Italian sartorial elegance and Japanese precision and the result is Ring Jacket, a 60-plus-year-old Japanese suiting and men's brand that is now sold in North American debut in top-notch specialty stores that range from The Armoury in New York and A.K. Rikk's in Grand Rapids to Supply & Advise in Miami. The entire collection is made in-house at the brand's Osaka workshop from high-quality and proprietary fabrics such as the brand's 100 percent "Balloon" wool that is as comfortable and wrinkle-resistant as jersey.
Nick Ragosta, who is the director of wholesale at TAIWA Ltd, and who runs Ring Jacket's North American business, shared what makes this Japanese export a favorite of style-conscious professionals both at home and abroad.
What is the story behind Ring Jacket?
It is a new brand to the majority of the world because it hadn't expanded outside of Japan but it actually started in 1954 in Japan. In true Japanese fashion they kind of grew very measured and very carefully. Now we are spreading out across the U.S. and they have opened up in Korea and things like that as well.
How extensive is the collection?
It is primarily tailored clothing but it has sportswear as well. We generally keep the collection quite tight but we also collaborate with some of the best fabric mills in the world such as Loro Piana. But Ring Jacket develops its own cloths and we really try to concentrate on those and they are quite strong and tell the story very well.
Where does the name come from?
It has dual meanings. The current president of the company says that we always wanted to consider that anyone who was involved in the process was very important to the process. So it's the idea that everyone from the person on the factory line to someone selling it and the person wearing it is a kind of holistic approach to clothing. The other idea is that a ring is eternal and they look at themselves as something that would be very longstanding.
What is the Japanese aesthetic to the brand versus the Italian one?
A lot of that comes from the manufacturing and the quality. The Japanese approach to design is often very measured and can take from the best, but the make is often very, very precise. And I think that's what you get with Ring Jacket. It's a little bit different and there's a slightly different feel when you put it on.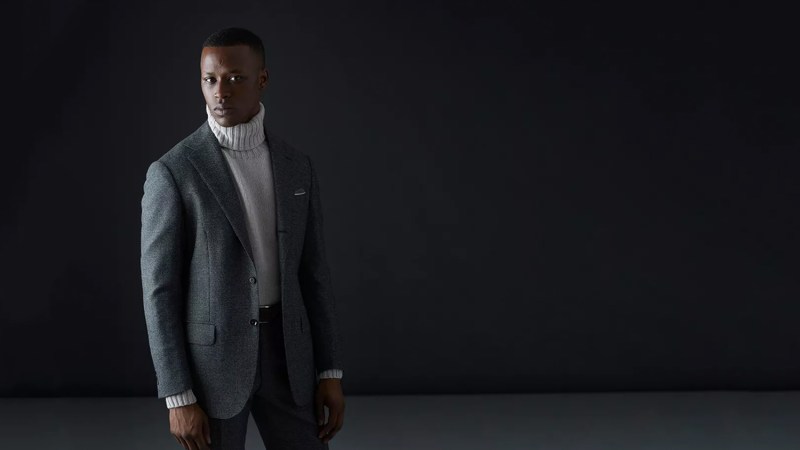 Who is the Ring Jacket customer?
The way they look at it in Japan, it's anybody who loves clothing and who loves wearing clothing. I think here in the States it's quite appropriate for a slightly younger customer, a youngish professional. I think Monday through Friday, the clothing really works for that guy. Being a Japanese product, the silhouettes are a little slimmer, more updated and modern but are still rooted in a really elegant and classic idea.
What sets Ring Jacket apart from similar brands?
The brand is rooted in classic but it really takes a fresh approach to it. We like to say that we are a little more edgy than the most classic of classic brands but a little more relaxed than the most modern ones. We like to think that we sit somewhere in between classic and modern, in that middle ground. And we develop a lot of our own fabrics, which is a really unique thing.
Editor's Note: This article is part of The Manual's larger Journey to Japan travel guide. Over the course of a month, our writers had the pleasure of experiencing Japan in all its forms, from high-rise bars in Tokyo to traditional tea ceremonies in Kyoto. We hope this series will not only inform, but inspire you to take your own trip to the Land of the Rising Sun.