Learning to scuba dive opens up a whole new world of exploration — literally. The day I earned my Open Water Diver scuba diving certification, it dawned on me that I could now explore so much more of our planet than I ever thought possible. But strapping on a boatload of gear that's loud, bulky, and entirely unnatural tends to scare off the sea life you're most interested in spotting underwater. That's where freediving comes in. Here's everything you need — the gear, the skills, and the knowledge — to learn to freedive right now.
The Course: PADI Beginner Freediver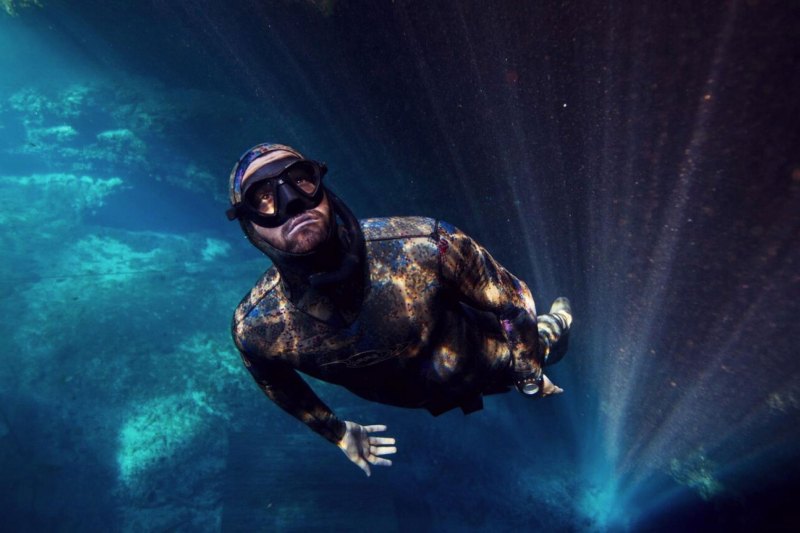 Even more important than your gear is working with professionals to hone your freediving skills. Yes, you can learn to swim underwater independently, but there's no substitute for expert training. There's no shortage of school offering to teach students to freedive. PADI set the standard decades ago as the go-to school for learning to scuba dive. These days, it also offers specialized training for learning to freedive.
Start with the Beginner Freediver Course, which includes the basics of freediving gear, how to breathe like a superhuman, and the best way to put on your wetsuit without dislocating your shoulder. Students start by mastering breath holds on land for at least 90 seconds. From there, the course moves through dynamic apnea and learning to hold your breath while moving horizontally underwater for up to 80 feet. Beginners are welcome, even those who've never snorkeled.
The Mask: Cressi Nano Freediving Mask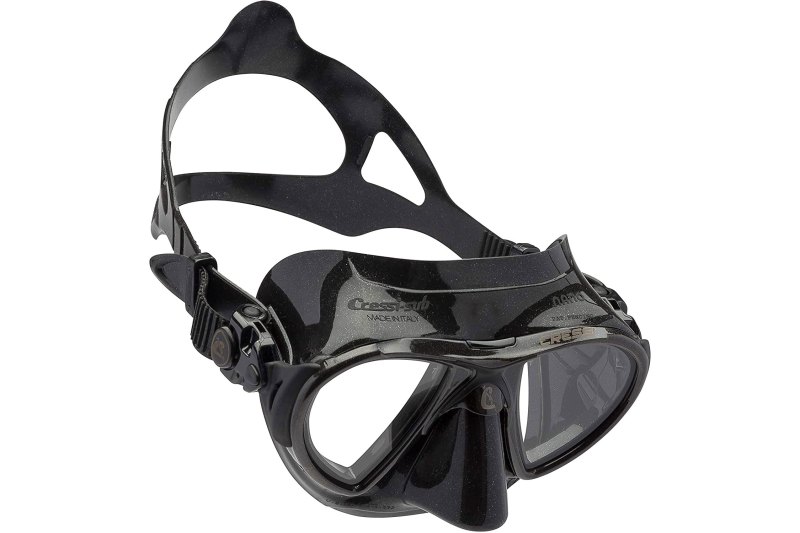 After a pair of lungs, a mask is the most crucial piece of gear for freedivers. Whether you're a newbie or a pro, you want a mask that's comfortable, durable, optically clear, and resistant to fogging. Even more important is a mask marketed as "low-volume" or "low-profile." These sit closer to the face and require less air for freedivers to equalize at depth (a key feature in a sport where holding your breath for as long as possible is paramount). The Cressi Nano is a solid, mid-range mask that's great for freediving, spearfishing, and snorkeling as well. It's ultra-comfortable, boasts a nearly indestructible buckle system, and has inverted tear-drop-shaped lenses for improved downward visibility. The patented design is also touted as having the lowest internal volume of any mask on the market.
The Snorkel: Tusa Hyperdry Elite II Snorkel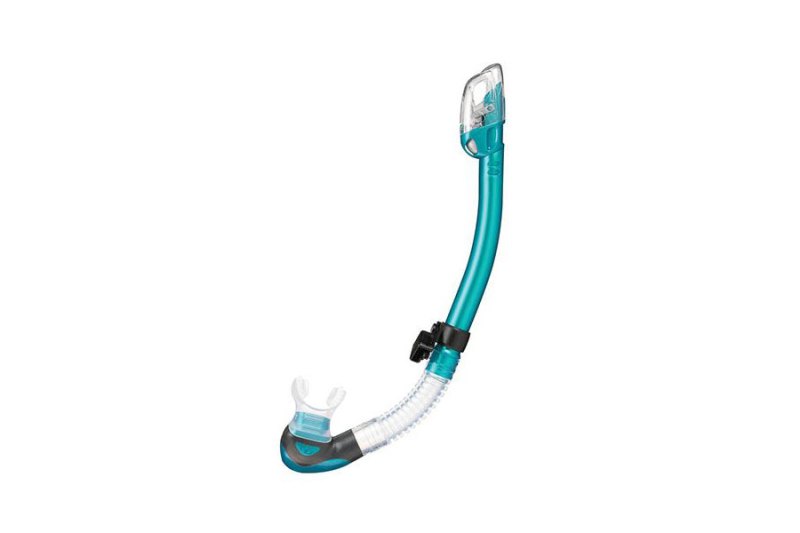 Snorkels are, of course, required kit for snorkeling. For freedivers who spend the majority of their time underwater, however, they're technically unnecessary. They're controversial in the world of freediving: Some love them, some can't be bothered. They make sense at the surface but get in the way at depth where they literally drag. In a sport that's all about streamlining your body to glide through the water as effortlessly as possible, it's easy to see how a snorkel seems like a waste. Still, we would argue that snorkels have their place in the world of freediving.
For shallow dive days, where you'll be repeatedly moving from the surface to the bottom and back again, a snorkel helps ease the transition. Beginners with previous snorkeling experience may also feel comfortable with freediving by starting with a snorkel. Either way, we recommend a barebones option without the frills of more technically advanced scuba snorkels. Tusa's Hyperdry Elite II checks all the boxes. The low-profile dry top and angled purge chamber ensure that it stays dry when you need to pop back up the surface.
The Fins: Mako Spearguns Competition Freediver II Fins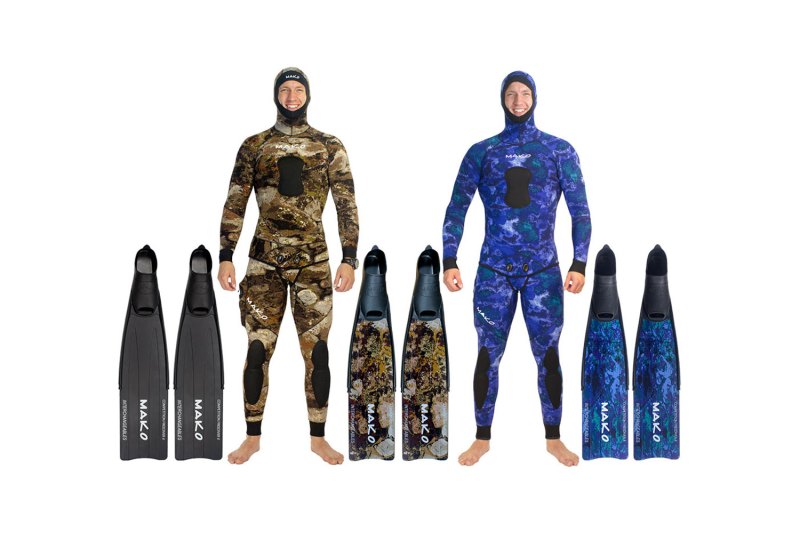 Most snorkeling fins are short, making them great for traveling and storage. Freediving fins tend to be longer, bigger, and more flexible for delivering the most power with every underwater stroke. Most freedive fins are made from one of three materials: Plastic, fiberglass, or carbon fiber. They increase in price in that order, with plastic being much more affordable than carbon fiber.
Mako Spearguns' Competition Freediver II are a great, mid-range choice, even for novice freedivers who are new to the sport. The high-quality polypropylene-infused construction ensures they're comfortable, flexible, and sturdy. But, the best feature is their interchangeable blades. As your freediving skills progress, the blades can easily be swapped for one of Mako's upgraded fiberglass or carbon fiber options.
The Wetsuit: Cressi Bahia Flex
Wetsuits are the bane of every diver's existence. They're nearly impossible to put on and take off. They can be punishingly hot or cold while you're waiting topside to get in the water. Even worse, they often smell like a mix of sweat, tires, ocean water, and — if you're unfortunate enough to be wearing a rental — "other" things too. Still, they serve a vital purpose in the world of freediving. They help regulate your body temperature, protect your skin from stinging and biting things, and streamline your body for maximum underwater aerodynamics. There is no best wetsuit — only one that's best for you. Finding the perfect one often requires trial and error. It should fit snugly but not so snug that it restricts your movements or blood flow.
Cressi's Bahia Flex Full Wetsuit comes in a wide range of sizes that all fit true to size. The 2.5mm thickness makes it ideal for most watersports adventures where the water temperatures aren't too extreme. Beginners will appreciate the front-zip design and YKK zippers, which make this wetsuit much easier to don and doff. The knee and shin areas are both reinforced for added protection and durability when things get a little too exciting. For those just getting into freediving, it's also well priced at less than $200.
The Weight Belt: Seac Rubber Belt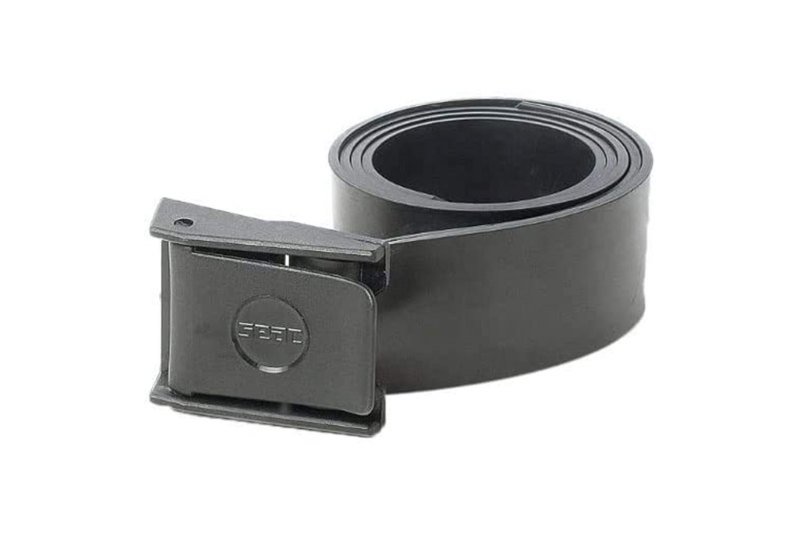 Virtually everyone floats in water. Add a wetsuit, and literally, everyone floats in the water. That's why divers aim to be neutrally buoyant in the water, so they're neither floating nor sinking at rest. Finding this sweet spot makes freediving infinitely more enjoyable. The solution is a weight belt that's properly weighted for your body. This is the least fancy piece of dive gear you're likely to own. It's nothing more than a rubber or nylon belt that's sturdy enough to hold traditional dive weights. SEAC's rubber belt is an ideal solution as it fits a wide range of waist sizes and is designed for both beginners and experts. The quick-release nylon buckle allows for ditching your personal anchor in an emergency when you need to surface fast.
The Camera: GoPro Hero 9 Black Action Camera
Even if you're not Instagram-obsessed on land, it's hard not to feel compelled to take tons of photos underwater. There's just so much cool stuff to see. Elaborate underwater camera rigs are outrageously expensive, and trusting your $800 smartphone to an "underwater" case is dicey. GoPro makes some of the best cameras for topside adventures, but the brand's Hero 9 Black is among the best underwater too. Out of the box, it's waterproof down to 33 feet, but adding the optional protective housing allows it to venture much deeper. Plus, it films everything in stunning 5K, 20MP resolution, so you can relive your favorite turtle encounters over and over and over again.
Scuba Diving vs Freediving
So, what is freediving? Simply put, freediving is swimming underwater without the aid of scuba gear. If you've ever spent time holding your breath below the surface in a pool or at the beach, you've technically been freediving. Our species has been doing it for thousands of years. But, when most divers talk about freediving, they're referring to more serious exploration, usually at depth in the open ocean with little more than a mask and fins. By shedding the bulkiest artificial apparatus required for scuba diving, freedivers are rewarded with the most up-close, organic interactions with the underwater world.
Unlike scuba diving, getting started with freediving is far cheaper and less complicated. An entry-level kit with all the necessary gear shouldn't cost more than a couple of hundred dollars (unless you're looking to buy a dive watch). Beyond that, it only requires a willingness to learn, a large body of water, and a friend to join you. Note: Above all else, always freedive with a buddy. Things can go very wrong when you're diving and holding your breath for longer periods of time than normal. It's beautiful and enchanting down there, so it's easy to get caught up in your surroundings and spend too long on the bottom. Always swim with someone who can pull you out of the water in an emergency.
Editors' Recommendations