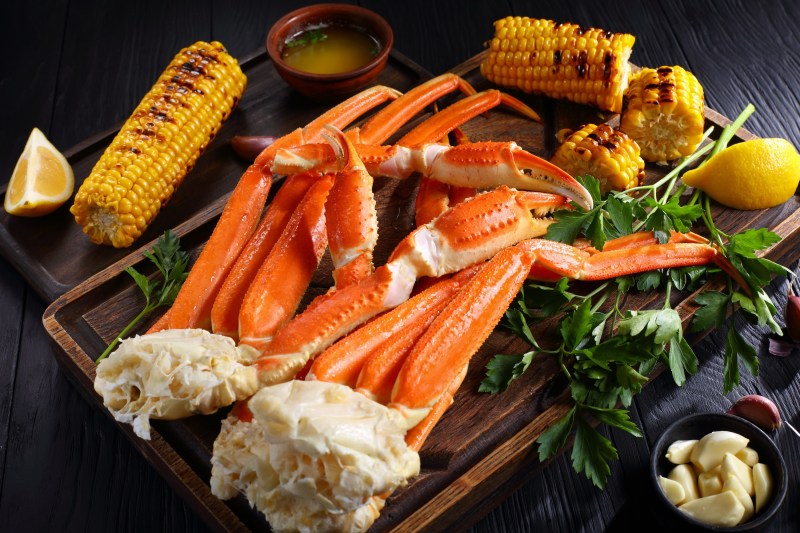 If your stomach has been growling for Alaskan snow crab, it will unfortunately have to wait yet another season. The Alaska Department of Fish and Game (ADF&G) and the National Marine Fisheries Service (NMFS) have analyzed the results of the 2023 NMFS trawl survey, revealing that the snow crab stock is well below the regulatory threshold required to open a fishery. This decision stems from the ongoing challenges posed by overfishing and the increasingly pervasive impacts of climate change on the Bering Sea's marine ecosystem.
Here's what science says
According to a study published in the journal Science, the Alaskan snow crab population has experienced a staggering decline over the past several years. Since 2018, more than 10 billion snow crabs have vanished from the eastern Bering Sea, and by 2021, the population reached historic lows.
The study highlights the substantial role that climate change has played in this alarming collapse. Marine heatwaves, characterized by abnormally high sea surface temperatures, have become increasingly frequent and intense due to climate change. These heatwaves have far-reaching consequences for marine ecosystems, affecting the distribution and abundance of various species.
In the case of the snow crab, the study's authors found that the heatwave led to several detrimental effects:
Increased caloric requirements: The elevated temperatures caused snow crabs to expend more energy to maintain their basic physiological functions. As a result, they required more food to survive, creating competition for limited resources.
Reduced spatial distribution: The heatwave disrupted the usual patterns of snow crab distribution, pushing them into smaller, confined areas. This concentration further exacerbated resource competition and made it difficult for the crab population to recover.
Observed body conditions: The snow crabs showed signs of malnourishment, with reduced body conditions. This indicates that many crabs were not getting the sustenance they needed to thrive.
The magnitude of the snow crab population decline in the wake of this marine heatwave is staggering. In fact, the study suggests that it may be one of the largest reported losses of motile marine macrofauna due to marine heatwaves worldwide.
While climate change is an undeniable driving force behind the snow crab population's decline, overfishing has exacerbated the situation. Human activities, including commercial fishing operations, have removed a substantial portion of the snow crab population, making it even more challenging for the species to recover.
Overfishing has consequences that reach far beyond snow crab populations. It jeopardizes the balance of the entire marine ecosystem and has ripple effects on other species that depend on the crab as a food source.
The closure of the Bering Sea snow crab fishery for the 2023/24 season underscores the urgent need for sustainable management practices and environmental conservation. Alaska's fishing industry is at a crossroads, forced to reconcile the economic interests of today with the long-term health of the region's marine resources.
Editors' Recommendations