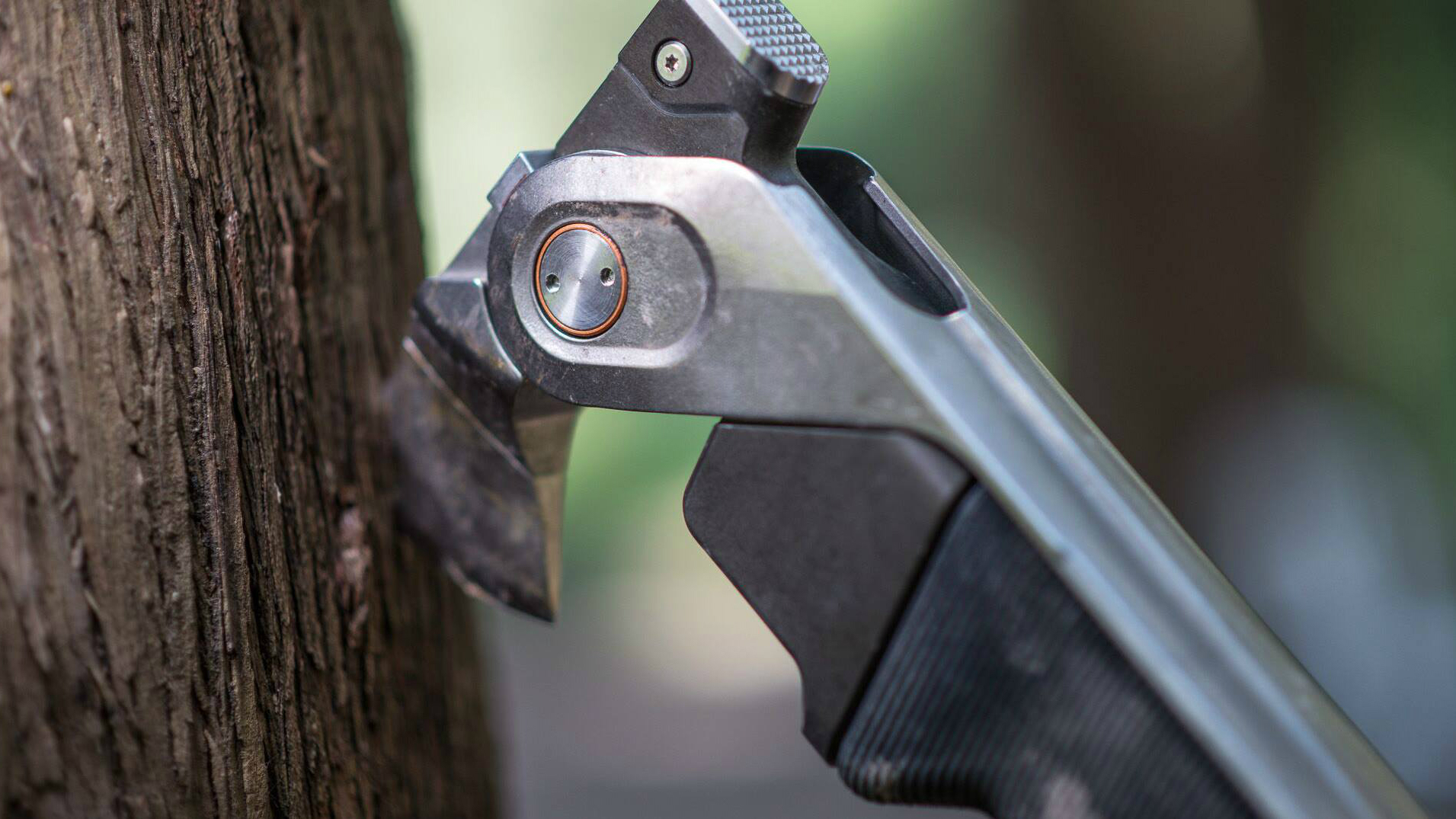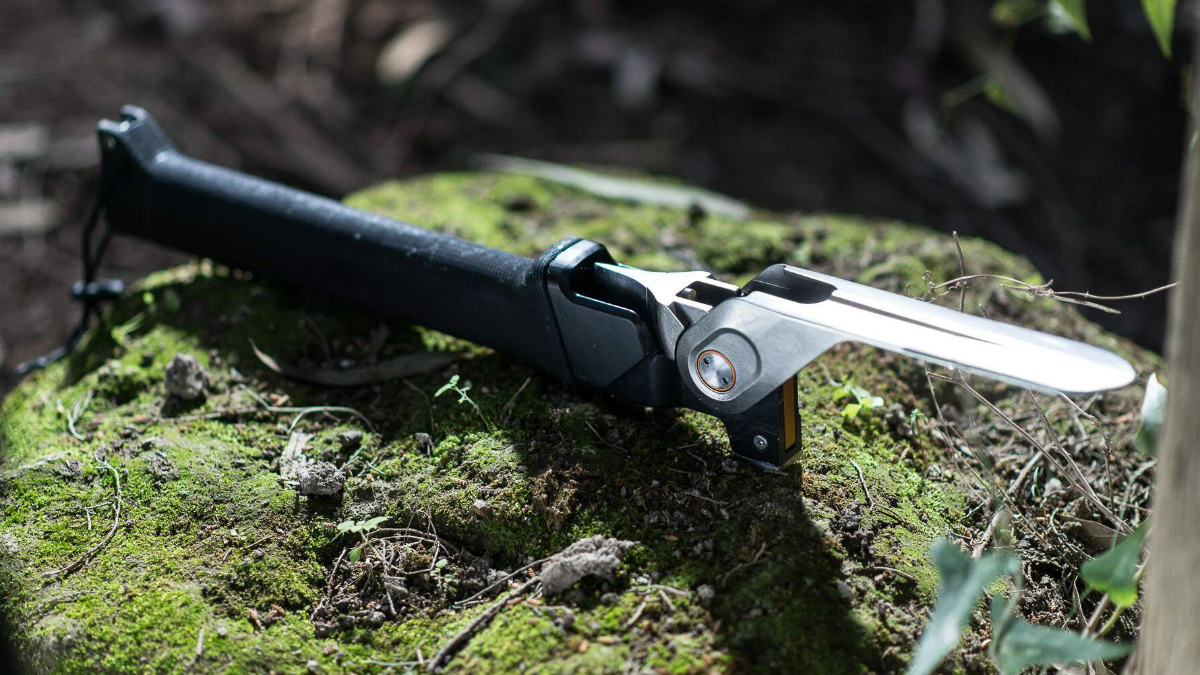 Most multi-tools have a bottle opener, a blade, and a couple other things. They're small. They're convenient. They go in your pocket. They don't handle big jobs well.
Most multi-tools don't have a shovel, hammer, axe, or nine-inch saw, though. Most multi-tools don't come close to the power of the Combar.
A full-size adventure, survival, and safety tool built for durability, the Combar isn't your grandpa's Swiss army knife. It's been engineered to pound metal tent stakes, chop trees, and dig fire pits with ease.
The standard 15-inch long, 3.2-pound multi-tool comes with a hammer, an axe, and a space. An upgraded Combar Pro also boasts a five-inch knife and a serrated saw with an interchangeable blade up to nine inches. In addition to the tools, a hidden magazine in the handle of both the Combar and Combar Pro provides enough space to store other essential items like a fire starter, fishing line, or emergency supplies.
The body is aircraft-grade aluminum. The hammer and axe are stainless steel. The spade is titanium. If you couldn't tell from the material make-up, the Combar creators at Aclim8 spared no expense to make sure this tool will last. They've pounded rock, poured sand into every opening, and left it in water for a week to test its endurance. It won't even blink during a tough overland trip, because each component is built to U.S. Military Standard.
Aclim8 founders are former special ops soldiers in the Israeli Defense Forces. They were disappointed with the full-size multi-tool options available out there and so began developing Combar three years ago — and it's finally ready for us to use and abuse it.
The Combar blasted through its current Kickstarter (which ends June 7, 2018). The project received the requested funding and, as of publication, are at $165,000 of their $55,000 goal.
You can pre-order a standard Combar — hammer, axe, spade, and magazine insert — for $359. The Combar Pro, which also comes with the knife and saw, will cost you $499. If you're feeling loose with your wallet, bump up to a package and get a case and holster. Just don't expect to see a bottle opener (but then again, with this guide, you won't need one). Delivery is slated for December 2018.
Editors' Recommendations