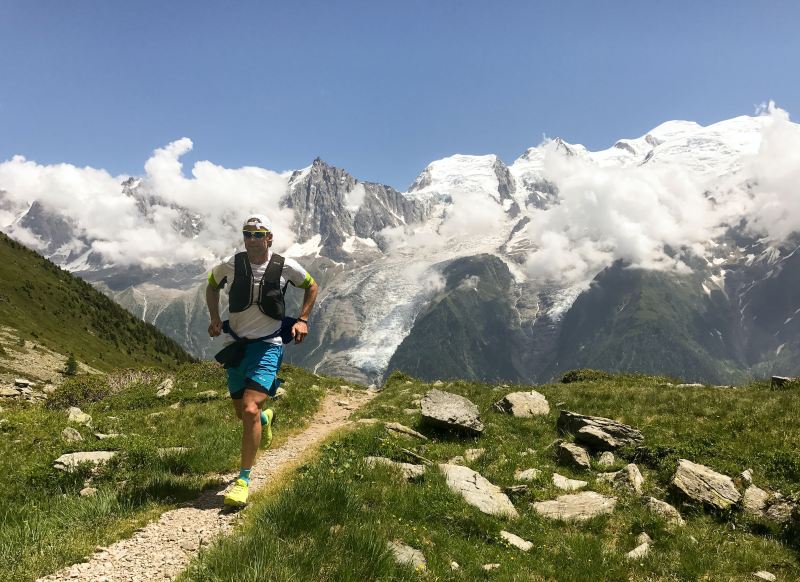 For many, the beauty of trail running is found in its simplicity; it's not a sport burdened by gear requirements. But the clothing and, more importantly, your shoes will make or break your run. Whether you're a park runner or headed for that first ultramarathon, you should wear trail running gear that fits and performs at the highest level to keep you comfortable and achieve your best results.
I pride myself in not being suckered in by big brands — and their big price tags — simply because of a name. That said, there's a reason that many of these running brands have been at the forefront of competition and innovation on the trail over the years. I've worked through thousands of miles of trails and dozens of pairs of trail running shoes, and I have cupboards bursting with running vests and gear from various brands. These are the brands you should be wearing this year.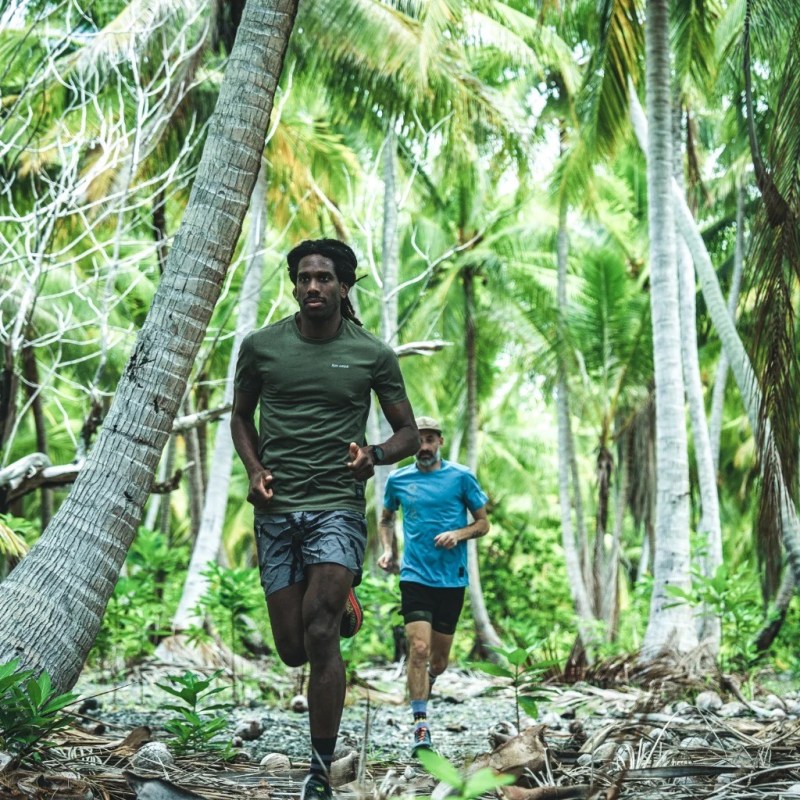 Roark
Roark is a new brand to me this past year, but it has immediately reached the top of my running clothing list. Their Run Amok line bears the tag "somewhere between freedom and chaos," which perfectly captures the feeling of trail running and the look of their gear. Roark's technical running clothing has the look and fit of stylish streetwear, with tie-dye patterns and creative graphics livening up the trail.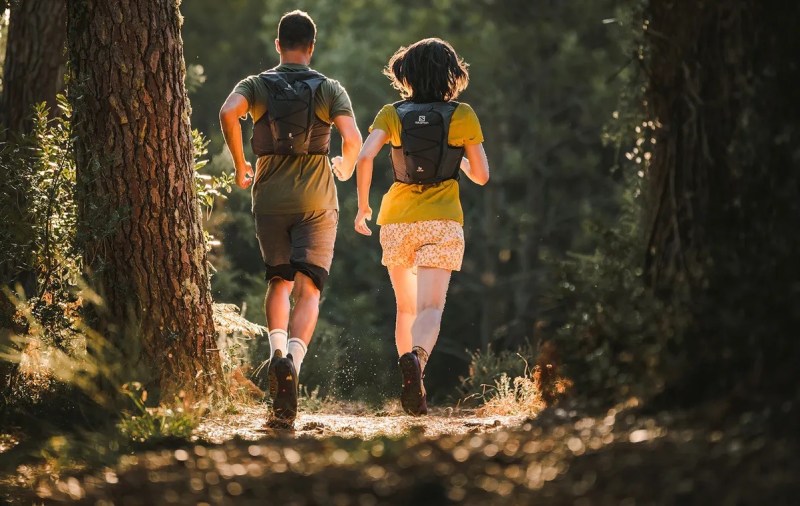 Salomon
Salomon has been at the top of the trail running game for so many years that not including them in this list wasn't an option. Though Salomon is known primarily for their industry-leading trail running shoes, they also make running vests, technical clothing, and outer layers. You could kit yourself up from head to toe all with one brand and you would set yourself up with some of the best equipment.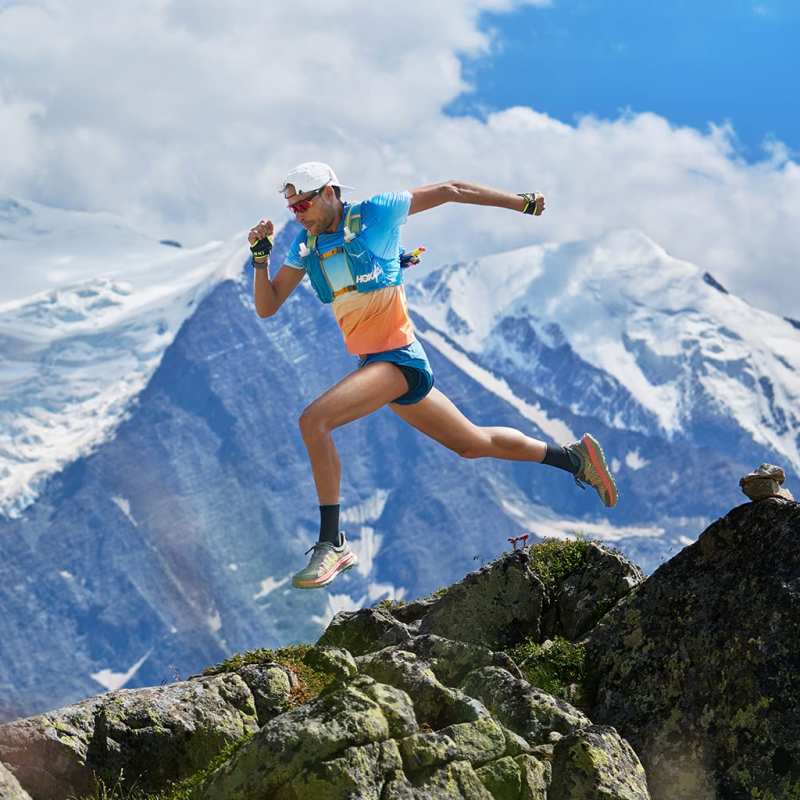 Hoka
If you're looking for fast, flighty footwear at the forefront of the trail running industry, it's hard to look past Hoka. This is the brand that brought you the legendary Speedgoat series — perhaps the ultimate shoe for fast-paced mountain goers around the world. Hoka has branched out in recent years, and their range of clothing and outerwear is as technically capable as their footwear, including the now-legendary Jim Walmsley bucket hat that he wore for his three-peat victory of the Western States 100 in 2021.

NNormal
There are few, if any, trail runners with such a strong claim to GOAT status as Kilian Jornet. So when the Spaniard announced he was pairing with shoe company Camper to create NNormal, a new trail running line with an environmental focus, heads were turned. How do you debut a new line of shoes? If you're Kilian Jornet, you run the Hardrock Endurance Run 100-mile race, followed closely by the Ultra Trail du Mont Blanc 100-mile ultra race. Oh, and you set course records on both in the same pair of shoes. Talk about durability.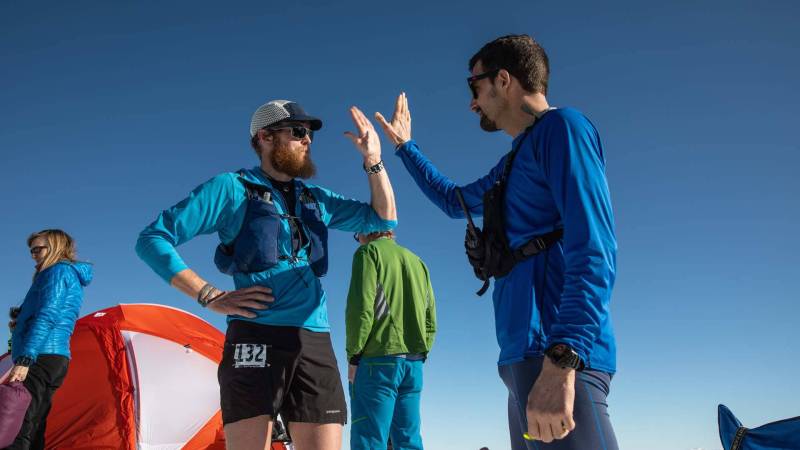 Patagonia
Patagonia's environmental practices have — quite rightly — earned them a place in the hearts of many trail runners. Patagonia continues to make high-quality trail running clothing, outerwear, and vests, and they are committed to working with communities to create a better future for everyone. Patagonia's trail running gear is all made from a mix of recycled material and sewn together in certified fair trade facilities.
Montane
Montane's motto of "further, faster" extends into everything they do. This brand made its name with lightweight hiking gear but quickly moved to fastpacking and trail running equipment. Montane's running range consists of all the clothing and technical outerwear you could ever want, along with their running vests. Their Via series is designed to work with you to allow you to push your limits of endurance.
Xero
Xero's partnership with Christopher McDougall was a surefire way to cement their place at the forefront of the barefoot running shoe industry. The author of Born to Run — the book that helped instigate the barefoot revolution — has put his faith in Xero's shoes, and they've even collaborated on a specific Born to Run range. From sandals to trail shoes, Xero is all about minimalist design for a natural running motion.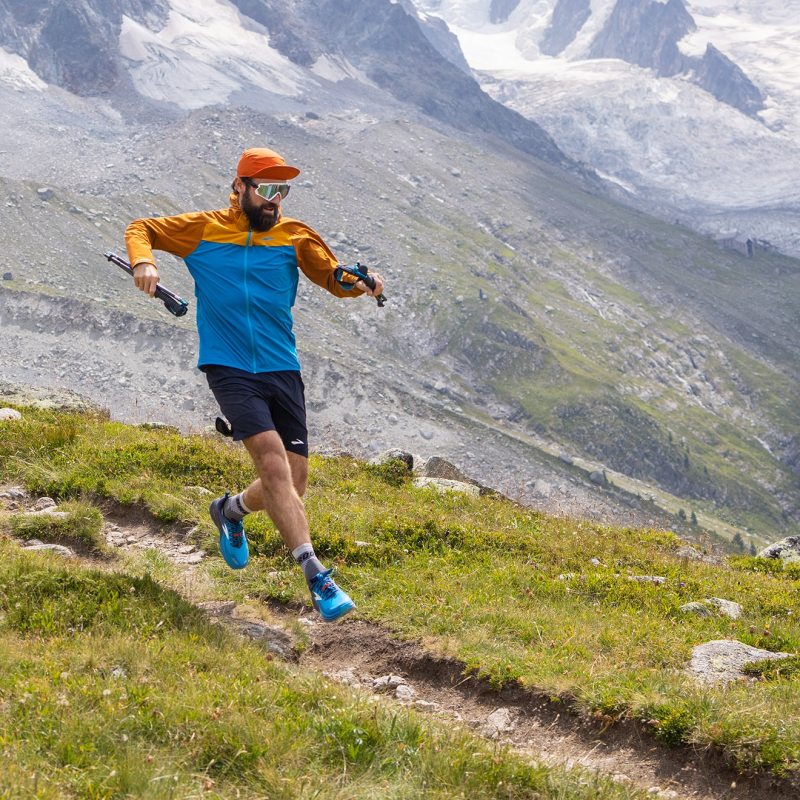 Brooks
Brooks began focusing on running shoes in the 1970s, and at the turn of the millennium, they stopped all their other lines to do what they do best: Running shoes. Their trail shoes are a development of their quality road-running range and generally feature well-cushioned, efficient trail shoes. Brooks shoes are your everyday runner, and once you hit race day, they'll be with you as you set PB after PB.
Inov8
Made in the UK, Inov8 makes a range of lightweight, generally low-drop, low-cushioned trail running shoes. These running shoes focus on grip and feel on the trail for ultimate feedback with every step for maximum performance. The Inov8 range includes the Trailfly — a development of the multi-award-winning Terra Ultra — arguably one of the best out-of-the-box ultramarathon shoes on the market. Inov8 also makes technical clothing, outerwear, and running packs.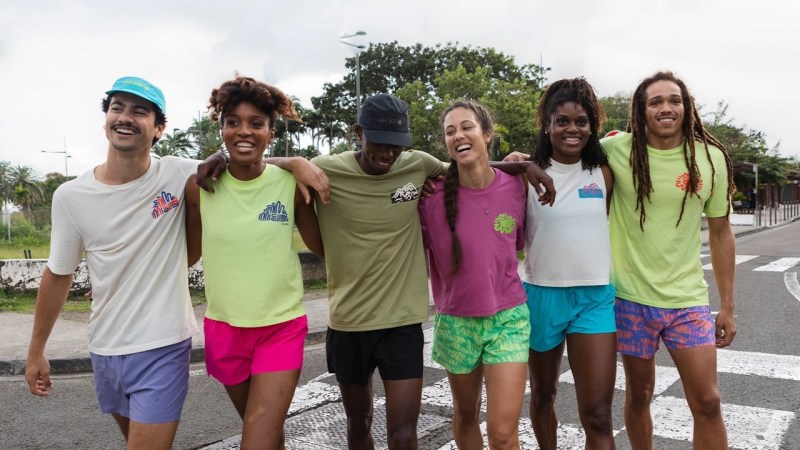 Janji
Janji is another brand bringing a splash of color to trail running with its bright and stylish clothing range. Janji's technical clothing is designed for travel as much as running and has built a reputation for being some of the most hardwearing equipment on the market. If you want to liven up your trail running wardrobe, head over to Janji.
Altra
Altra's trail running shoes are known throughout the sport as some of the most comfortable all-day shoes on the market. The lightweight, supportive range features a foot-shaped toe box specially designed so your toes can spread and flex throughout the day. Cramped toes can play havoc with runs of any length, so Altra has designed its shoes to accommodate a more natural feel and fit.

La Sportiva
La Sportiva, a mainstay in the trail running industry, comes from the mountains of Italy and brings some of the most versatile shoes on the market. From speedy ultramarathon shoes like the Jackal to technical shoes like the Bushido II, La Sportiva has a shoe for everyone, no matter how challenging the terrain. La Sportiva also makes a range of running apparel that's just as at home on the trail as their shoes.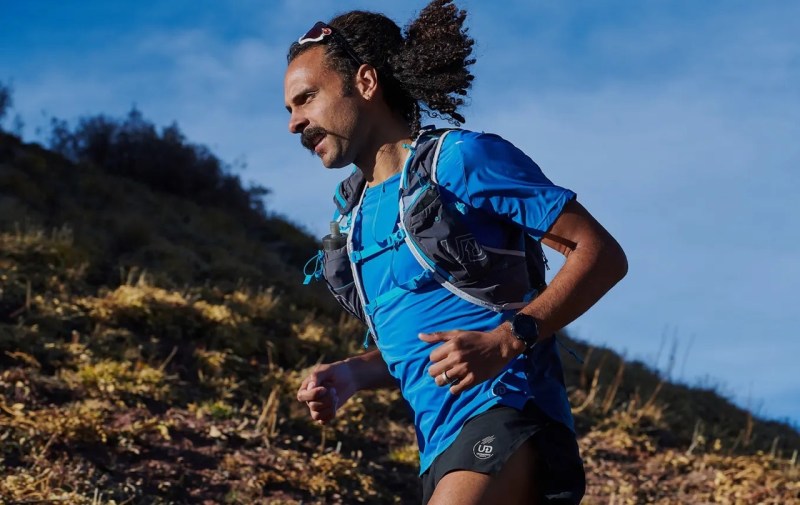 Ultimate Direction
Having made their name as the makers of some of the best running packs and vests, Ultimate Direction has also branched out into making running apparel. The range still heavily leans towards packs, though, where Ultimate Direction has probably the broadest selection on the market, including waistbelts, hydration packs, mountain and ultra vets, and fastpacking bags.
Editors' Recommendations