Early sunsets and cooler weather are no excuse to skip training this winter. It's the perfect chance to work on fitness basics and get a leg up on everyone in the spring league.
We've pulled together some essentials for training outside long after the good weather's gone. If it's truly raining sideways or the game is on, there's gear to get after it indoors too.
Core strength and balance are key to any sport or training we do and they're often overlooked or neglected especially when we're not actively training. The off-season is when we can focus on the foundation of any movement.
The Edge-Board from Modern Movement is the modern equivalent of the ab roller on steroids. The small platform has handles on either side and wheels on the bottom. Hold on to the handles or put your feet on it. Skeptical? Do 10 pike-ups by putting both feet on the board and sliding them forward keeping your legs straight and tell me your core doesn't burn.
A small tray sticks off the front to hold your phone. The free Modern Movement app shows you exactly what to do in 14 different exercises. As a reward for your intense workout, kill some aliens with the included Space Invaders game while trying to keep your plank game strong.
A strong core is great but if you've got no balance, it won't get you far. The M-Pad from Modern Movement is a high-tech balance board. One round pad on the bottom makes it feel like your standing on a ball. Use two or three of the pads to make the stack taller and increase the difficulty. The highest setting is guaranteed to make you wobble like a toddler.
With your phone in the middle of the balance board, it tracks exactly how well your balancing. Complete specific exercises, juggle a ball around a maze, or, our favorite, jump back in the spaceship to blast away at Space Invaders. Cast the workouts and games to your Apple TV, Google Chromecast, or Roku hardware.
Shop Now
If the gym is your jam, especially the CrossFit box, then you know good shoes make a workout 10 times better. You need shoes that grip the floor, are stable for lifting, and will stand up to the daily abuse of the gym.
The F-Lite G 290 training shoes from Inov-8 have the ideal balance of weight, stability, flexibility, and grip. The rubber outside of the G series shoe is infused with graphene, making it 50 percent stronger, 50 percent more elastic, and 50 percent harder-wearing than other rubbers. The Rope-tec grips come up the sides for more stability and grip climbing rope. Kevlar in the front mesh keep your toes inside.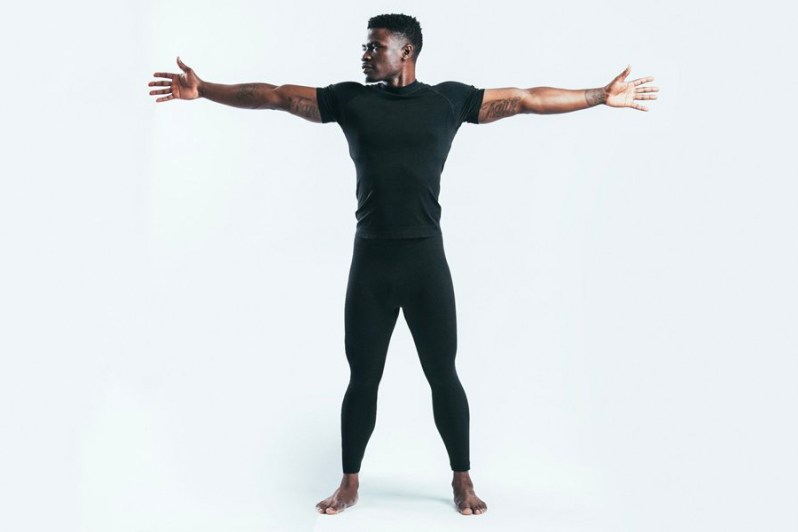 Mission Workshop's Advanced Projects area is basically the Batcave of high-performance urban outdoor gear. Mission Workshop says products that come out of this line are "designed and developed with most advanced textile and construction technologies available in the world."
The latest from the Advanced Projects production line are the Seamless Base Layers with 37.5 moisture management technology, which wicks moisture away from your skin, keeping your core temperature where it should be. The particles, made up of volcanic rock and activated carbon from coconut shells, are permanently embedded into the seamless four-way stretch fabric. When your body temperature is above 37.5 degrees Fahrenheit, the active particles use heat energy to release sweat as vapor, reducing the relative humidity, keeping you dry, and cooling you down. If below 37.5, the active particles trap heat and warm you up.
Bottom line? Your body can go harder longer. The Seamless Base Layers are available in a long-sleeve quarter-zip, long-sleeve crew, short-sleeve, and bottoms.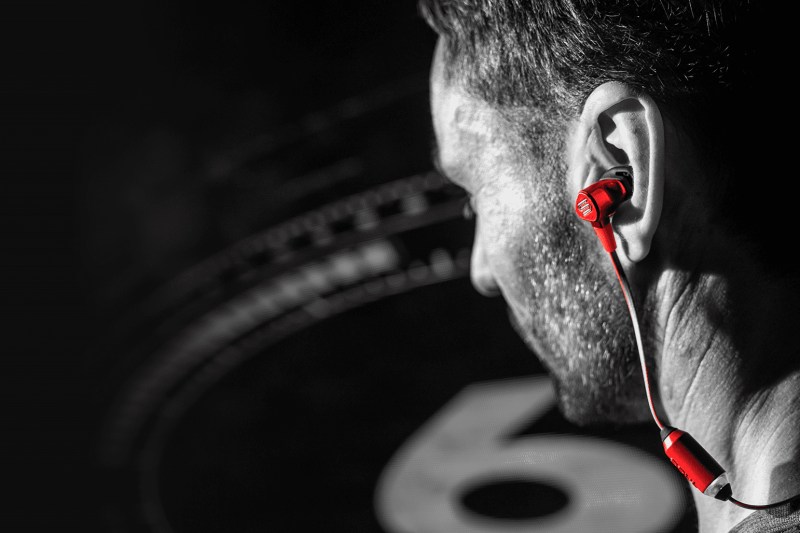 Running is a cheap, easy way to keep cardio up no matter what your sport — but how do you know if you're doing it right? What if you're slamming your feet into the ground too hard, wrecking your knees, or stepping too far on one side, throwing your hips out of alignment?
The Run Free Pro Bio headphones from Soul Electronics plays high-quality tunes and gives you pro-level running tips at the same time. Hitting the ground too hard? Stepping too far? Leaning forward too much? The AI-powered running coach will let you know in real-time.
The headphones come with three silicone and two foam ear inserts, as well as two sizes of earlocks, which tuck into the bottom of your ear. The 6mm drivers pump out good sound for over 10 hours. A reflective strip along the cord and an LED light on the battery help drivers see you. Take calls on the move with the built-in mic.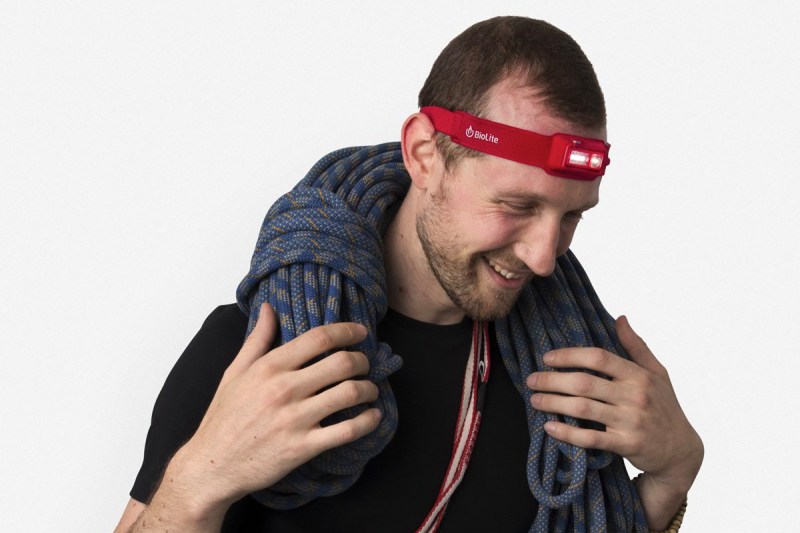 With the days getting shorter in the off-season, we need to light the way somehow. A solid headlamp is a requirement for any after-hours training or adventure. BioLite, famous for its device-charging camp stoves and firepits, has launched its own, simply called HeadLamp.
The 2.4-ounce, 330-lumen light runs for 40 hours (or 3.5 hours on high). The articulated light is built into the headband on top with 3D SlimFit Construction and hardly sticks out at all. A thin wire runs through the wicking headband to the rechargeable battery pack on the back. The battery and light balance weight so you don't have to worry about the device bouncing around as you jog. Plug it in with micro USB when you get home and it's fully charged for the next run.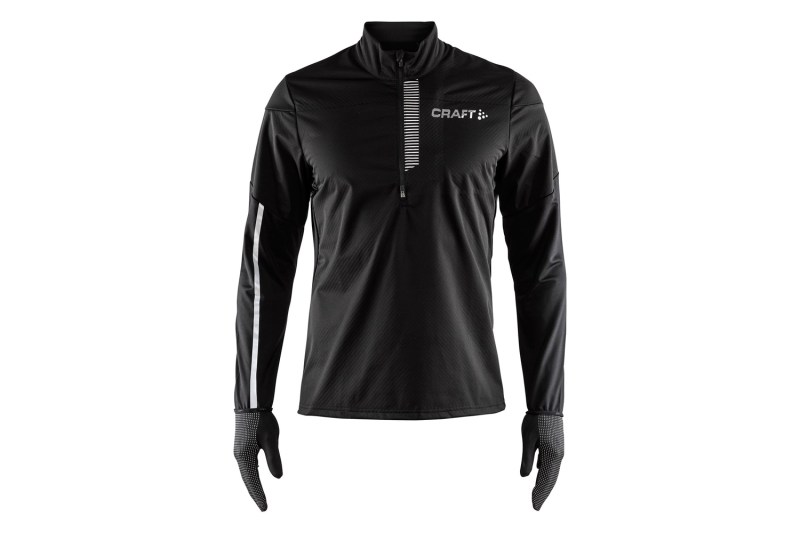 Layering up clothing for winter training is tough. Don't get too cold and uncomfortable. Don't get too warm and sweat, then get cold again.
On top of your base layers, add a wind-blocking Repel Wind Run Jersey from Craft. The front is a windproof, waterproof, laminated, three-layer fabric with mesh backing to keep the elements out. The back is just polyester for letting excess heat out. A zippered collar makes it easy to adjust for temperature. Built-in mitts cover hands and fingers or just fold away into the end of the sleeves.
Thin gloves that are also waterproof are tough to find. Keep your hands dry and warm with the Crosspoint Waterproof Knit Wool Gloves from Showers Pass. A seamless waterproof and breathable Artex membrane keeps the water out. A merino wool blend inside pulls the moisture off your skin. The three layers break the wind and keep the water out but retain enough dexterity to work bike brakes, zippers, or a camera.
Shop Now
Soggy, sagging socks are the worst. They aren't just uncomfortable to wear — wet footwear gives you more blisters and harbors bacteria. We've all had to retrieve month-old wet gear from a locker with a hazmat suit at some point.
With three different layers of the latest in natural and synthetic materials, the T3 Mini running socks from Lorpen keep your feet dry and comfortable. Coolmax against the skin wicks blister-causing moisture up to the next layer. A middle layer of Tencel, a sustainably-sourced fiber made from eucalyptus, keeps the moisture moving out and helps breathability. An outer layer of lycra keeps the shape and fitted where it's supposed to be out running.
Shop Now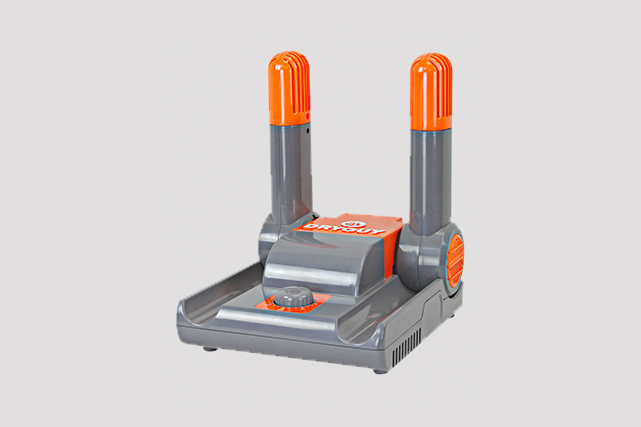 If you're training in the off-season, there are just going to be days when it's raining. Aside from running in rubber boots, there isn't much you can do about your shoes getting soaked. Now, you don't have to worry about them still being wet for tomorrow's run.
The Force Dry boot dryer from DryGuy dries running shoes, hiking boots, gloves, or even ski boots in one or two hours. Put your boots on the vents, set the timer, and forget about them. For larger boots, the vents rotate down to horizontal with the floor. For extra comfort, set the timer for 15 minutes before you head out for pre-warmed runners. Well-dried shoes last longer and are just more pleasant to put on. They also smell better. Let's not have to get the hazmat suit out again.
Shop Now
Editors' Recommendations